Twin Flame Separation: Why It Happens and How to Heal
Many people are bound to experience relationships in their lives that would be intense and passionate. However, most of them do not last because they are often for a purpose. This is one of the highlights of twin flame separation.
At times, twin flames get to the separation phase, where the division might be temporary or permanent, depending on the pair. This piece will teach you more about twin flame separation breakup, why it happens, and what to do.
What is a twin flame?
A twin flame can be defined as a powerful soul connection between two individuals.
This concept refers to splitting one soul into two physical bodies. Therefore, when the soul is in two different parts, they begin to long for a reconnection. It is important to mention that these parts are mirrors of each other.
The essence of a twin flame is centered on bringing life to your soul through spiritual growth. When you discover your twin flame, you can experience more growth, progress and self-love.
However, a twin flame relationship can be challenging because you will discover your fears and insecurities, which many people like to shy away from.
You will discover some of these features in their presence, which are likely to activate or heighten your fears. Not all twin flame relationships are romantic.
Some of them can be platonic friends or even close acquaintances. This type of relationship is quite complex, and it is structured to give you a better understanding of yourself, your vibrations and energy.
In this article written by Prof. Ashok Sinha of the 4D International Journals, it reveals the in-depth concept of Twinflames. This study is titled Meeting of Soulmates and Twinflames, showing the differences and what to expect.
Related Reading: 

How Twin Flame Relationships Work

What is twin flame separation?
The twin flame separation phase is one of the most painful stages that the two souls can experience. Therefore, even though they are mirror souls with a permanent connection, they can still be separated for some time.
One of the ways to know that the separation of twin flames is occurring is when negative vibrations and energies begin to affect the relationship. First, they begin to have intense arguments and unresolved conflicts. Then, they open up old wounds and voice out their insecurities.
Watch this video on how to raise your spiritual vibration and protect your energy: https://www.youtube.com/watch?v=qTu777bd6O8
5 reasons for the twin flame separation
Even though twin flames are meant to be connected for life, these mirror souls can experience separation. Here are some of the possible reasons for twin flame separation
1. Need for complete healing
Any of the partners might find it hard to heal from heartbreak, loss of a loved one, health problems, work-related issues or even the relationship.
Hence, the need for twin flame separation comes in. People who need healing would crave some alone time to work on themselves. This would help the healing phase occur smoothly without any obstructions.
2. Mental and spiritual lethargy
Another reason for twin flame separation is either party experiencing spiritual or mental weakness. Achieving mental and spiritual maturity is important for a twin flame relationship to function seamlessly.
For example, if one person tries to be domineering, it is one of the signs of mental weakness, and this can cause twin flame permanent separation in the long run.
3. Deficient experience
One of the ways to make a twin flame relationship last is to attain a particular level of experience in different aspects of life.
If either of the partners does not have the necessary experience, it can make the relationship enter into one of the twin flame separation stages. Some of these experiences can be from traveling, meeting new people, exploring new interests, etc.
4. Inadequate self-love
If you don't know how to love yourself, it can lead to twin flame separation. You need to be comfortable with your strengths and flaws and own up to your identity.
Remember that your weaknesses become more obvious in a twin flame union. Hence, the lack of self-love can cause regular conflicts because you don't adore yourself.
5. Inability to face fears
For questions like what is twin flame separation, one of the answers would be when either partner decides to leave the relationship because they cannot face their flaws. Remember that a twin flame mirrors everything about you, including your less-preferred habits.
Unfortunately, some people cannot stand this, and they prefer to ghost their partner.
Silvia Moon's book explains more about Twin Flame separation. The book is titled Understanding Twin Flame Separation. Consider this piece as the beginner's guide to understand the separation phase.
Twin flame separation signs
Not everyone knows how to tell the signs of twin flame separation because some people mistake it for toxic or soulmate relationships. Here are some of the twin flame separation symptoms to help you know more
1. Poor communication
One of the ways to know the twin flame separation ending signs is when communication begins to decline in the relationship. In this stage, one of the partners might keep their distance from the other.
It might be painful for the other partner, who would eventually follow suit and stop communicating with them. Then, they might block or delete each other's numbers and unfollow on social media.
Related Reading

: 

15 Powerful Communication Exercises for Couples
2. Frequent arguments
Another way to know when twin flame separation is likely to occur is when partners begin to have more arguments. They will have tough conversations over little things that need more understanding.
Not all arguments might be resolved instantly, as they may need to revisit them later when a similar one comes up. It might get to some point where one party cannot handle the impact of these arguments, and they may decide to bail on their partner.
3. You hardly dream about them
When you notice that you don't dream about your twin flame like before, it is one of the twin flame separation ending signs. This means that the connection between the twin souls is not as strong as before.
So when you don't dream about them, it might be hard to communicate properly because it indicates trouble or permanent separation.
4. Synchronicities don't happen again
It is normal for twin flames to experience many synchronicities. For instance, you might feel pain at the same time. Or you might say the same words at the exact instant.
When you discover that the synchronicities have stopped, it is a bad sign for your twin flame relationship. It could imply that the connection is no longer strong to create these synchronicities.
5. Your soulmate has appeared
The bond and love between soulmates are stronger and more authentic than twin flame relationships. One of the signs of twin flame separation is when you meet your soulmate- the individual who completes you.
When you become romantically involved with your soulmate, there is every chance that the surviving twin flame separation will be impossible.
Related Reading: 

20 Telltale Signs of a False Twin Flame
How long does twin flame separation last?
The duration of twin flame separation differs depending on the circumstance. In some cases, it could be some days, a few weeks or even many years.
Sometimes, the separation might be permanent when they disconnect from each other and get involved with their soulmates. Also, twin souls can get back together depending on the type and level of work done during the separation.
How to deal with twin flame separation
The period of twin flame separation can be difficult because you are used to your twin soul, and life without them seems incomplete. Here are some ways to manage yourself during this period, before hopefully, things come back on track
1. Find out the reason for separation
You need to understand why the separation happened. This would help both of you figure out how to prevent it when something similar occurs. Also, you will learn important lessons to help you cope instead of being sad or moody about the separation.
2. Work on your personal growth
During this phase, you need something to distract you.
Be careful to engage in activities that will make you a better version of yourself instead of habits that will destroy you. Identify your flaws and work on them. When you begin working on yourself, it makes the process of twin flame reunion faster than usual.
3. Don't forget the separation is for your good
Anytime you feel bad that you are disconnected from your twin soul, remember that the separation is meant to make you a better person.
For growth to occur, we might have to separate ourselves from the people we care about the most to find healing, peace and warmth.
Related Reading: 

3 Ways Separation in Marriage Can Make a Relationship Stronger
4. Keep in touch with your twin soul
Even though there is a twin flame separation, remember that there are good chances of reuniting. Therefore, don't reduce these chances by being unavailable. The both of you can still communicate from time to time even though it is not at the previous level.
Keeping in touch with them allows you to share progress reports on how you are individually making changes to be better people.
For more tips on how to deal with Twin Flame Separation, Silvia Moon's book comes in handy. The book is titled How To Manage Twin Flame Separation, and it reveals a guide for recovery and healing during this phase.
Takeaway
With the information mentioned in this piece, you know better about twin flame separation, the signs, and how to deal with it when it happens. You can seek guidance during this phase, and this is where a relationship counselor or therapist comes in.
Before you commit to them, ensure they are well vast in the concept of spiritual relationships so that you can receive the proper counseling.
Share this article on
Want to have a happier, healthier marriage?
If you feel disconnected or frustrated about the state of your marriage but want to avoid separation and/or divorce, the marriage.com course meant for married couples is an excellent resource to help you overcome the most challenging aspects of being married.
Learn More On This Topic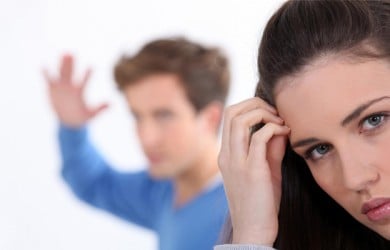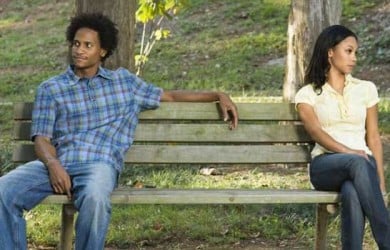 You May Also Like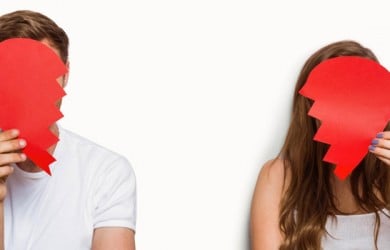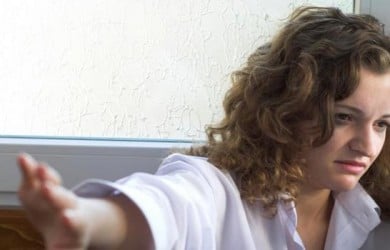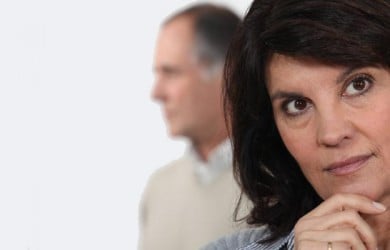 Popular Topics On Marriage Help