17 Surprising Twin Flame Reunion Signs
You may have heard about the concept of a twin flame connection, in which the bond between two people is so deep and intense that they are simply drawn to each other as if they complete one another.
If you've heard about twin flame relationships, you've probably also heard of the concept of a twin flame reunion. Here, learn what this means, as well as how to identify some of the twin flame reunion signs after separation.
What is a twin flame reunion?
Before you know what is twin flame reunion, remember that in twin flame relationships, things do not always work out.
One or both people may need to do some deep healing work before they are prepared to commit to the twin flame relationship. In fact, without this inner work, a twin flame relationship can become so intense that it's toxic.
According to Find Your Twin Flame, a twin flame reunion occurs when you and your twin flame part ways, and then later, you end up reuniting when you're ready to be together. This reunion is said to occur because the two of you were destined to cross paths again.
Before a twin flame reunion is possible, you first have to have met your twin flame. Signs you met your twin flame can include some of the following:
Upon meeting the person, you felt an instant connection

It feels as if you have known the person your entire life

There is explosive chemistry between the two of you

You can understand each other in ways that other people cannot

You complement each other with your strengths

You felt as if you found your purpose in life after meeting this person

There is nothing lacking in the relationship, and you feel entirely fulfilled in it

You desire to learn more about yourself and work on improving yourself now that you've met this person

You have similar background stories, such as shared childhood experiences

You and this person have very similar values

It feels as if you had a spiritual awakening after you met this person

Your life underwent a complete upheaval after the relationship began
The signs above are indicative of twin flames meeting, and while the twin flame relationship can be intense, passionate, and unlike anything you've experienced before, it can be too much to handle, and even unhealthy, if you aren't prepared for it.
A twin flame relationship will reveal things about you that you never knew before, and you may have to do some deep introspection before you are comfortable becoming this new version of yourself.
Your twin flame will push you to do inner healing work and become the best version of yourself, but the pressure may be too much.
For these reasons, twin flame separation and reunion are common. After meeting and having an intense relationship, twin flames may need to separate for a period of time so each person can work on themselves and be prepared to handle the deep soul connection of a twin flame reunion.
What is the difference between a soulmate and a twin flame?
A soulmate is a deep, compatible partner who connects with your heart and mind. A twin flame is an intense, spiritual connection where you mirror each other's strengths and challenges, igniting personal growth. Both bring love, but a soulmate focuses on harmony, while a twin flame sparks transformation.
How does the twin flame reunion work?
A twin flame reunion is said to occur because twin flames are destined to be together. When people have a twin flame connection, they are believed to be one soul that split into two.
A twin flame reunion occurs because two people feel a pull toward each other. Perhaps they spent time together during a previous phase of life, but they weren't yet able to be together. Maybe they both wanted to date other people or perhaps circumstances pulled them apart.
After time apart, twin flames are believed to become anxious because they feel as if something is missing. Their souls are said to be longing for each other, so twin flames find their way back together after a time apart.
When a reunion is approaching, you will notice twin flame reconnection signs because your souls are attempting to get back together. While this is often the case, some people may ask, "Do twin flames always come back?"
The prevailing belief in twin flame psychology is that twin flames always end up reunited after a period of separation. It may be within weeks, months, or years.
In some cases, a twin flame reunion never occurs.
Keep in mind that twin flame relationships aren't always healthy and can be toxic, especially if one or both people are not ready to heal their demons so that the relationship can work.
If you do not end up back together in this lifetime, your twin flame reunion may occur in another lifetime.
If you feel a pull toward your twin flame, you can explore some of the signs a twin flame reunion is near, listed below.
17 surprising signs of twin flame reunion
So, what are the signs of twin flame reunion after separation? You may notice some of the following things happening in your life. Some of these twin flame reconnection signs can seem subtle, whereas others will appear quite obvious.
1. You are drawn to a specific place
If you're meant to find your way back to your twin flame, you may feel compelled to visit a specific place. Perhaps it's the place you and your twin flame met, or maybe it's a place the two of you used to enjoy going together.
If you can't help but pay a visit to a certain place, it could be one of the signs of a twin flame reunion. Perhaps you are meant to reconnect with your twin flame in this location.
2. You start to experience dreams of them
Constant and recurring dreams are common twin flame reunion signs. As you tread on the twin flame reunion stages, dreams become more and more common.
Maybe the two of you broke up or decided to take a break, and you tried to clear your twin flame from your memory to help you move on. If a twin flame reunion is on the horizon, your twin flame may begin to appear in your dreams.
Perhaps you are subconsciously thinking of reconnecting with them, and this desire is coming out while you sleep.
3. You start to feel empty
One of the signs of a twin flame reunion after separation is a feeling of emptiness. Perhaps you were functioning fine in life, but you start to feel empty as if something is missing. This may be a sign that a reunion is on the horizon to fill the emptiness.
It can also be a sign that your twin flame is thinking of you, too.
4. Your ego may start to feel relaxed
A softening of ego is one of the twin flame reunion signs.
Some psychologists believe that the personality is divided into the id, the ego, and the superego. The superego is morally perfectionistic; the id seeks pleasure, and the ego is grounded in reality, attempting to be a balance between the other two components of personality.
When you're under stress, the ego experiences a significant amount of pressure as it tries to stay balanced. Calmness in the ego is one of the twin flame signs of reunion because it signals that all is about to be right with the world.
5. You suddenly want to do new things
One of the top twin flame reunion signs or twin flame reconnection signs is that you suddenly want to try new things.
This is because you are feeling a push to do things that will bring you in contact with your twin flame. By trying something new, you may run into them or reconnect with each other.
6. Reminders of them start popping up
A reunion may be in the works if you start noticing reminders of your twin flame. This could be their favorite movie playing on TV or seeing someone who looks just like them out in public. This is a sign that your souls are connected and seeking reunion.
7. You're experiencing emotions that don't seem to belong to you
Going through certain emotions for the first time is also one of the twin flame reunion signs.
Twin flames are so deeply connected that they can feel what the other is feeling, even when they are apart.
If you start experiencing emotions that don't belong to you, you might be experiencing what your twin flame is feeling, which suggests that the two of you are about to cross paths again.
8. You feel extremely happy
When twin flames reunite, it can feel as if all is right in the world, and it is a major one among the twin flame reunion signs.
If you suddenly feel overly happy, as if everything is going right, a twin flame reunion is likely pending. Your subconscious knows that the reunion is about to happen, and your emotions are following suit.
9. You can feel their presence
Twin flames are connected on such a deep level that they can feel each other's presence. When a reunion is nearing, you may sense that your twin flame is near you, or you may feel as if their spirit is with you.
This is a sign that your souls are being pulled back together and that you remain in connection.
10. You're at peace with yourself
When twin flames separate, it is believed to be because the relationship was too intense.
The connection was so strong that each person could see all of the other person, including flaws. This pressures each person to change themselves, but sometimes they aren't ready, and they can feel at war with themselves.
One of the key twin flame reunion signs is that you finally feel at peace with yourself. You feel as if you have made progress with healing your own wounds and resolving any difficulties that could lead to a toxic relationship.
With these issues resolved, you're now ready for the deep twin soul connection.
11. You find yourself thinking of them constantly
When a reunion is nearing, you will find your thoughts constantly drifting to your twin flame. Maybe you're busy with work or other obligations, but you can't help but think of them. Even if you try to think of other things, your mind drifts back to your twin flame.
12. It feels like you can finally be your authentic self
A twin flame relationship gives us a glimpse of who we really are and makes us feel at home. When we're with our twin flame, we can be our authentic selves without any pressure to be someone we aren't in order to please others.
When a twin flame separation occurs, we may feel anxious and believe that we need to change ourselves to suit other people.
However, when it's time for a twin flame reunion, we will lose the desire to change ourselves for others because we're comfortable in knowing that we can be accepted for who we are.
13. You get a gut feeling
When it comes to twin flame relationships, your intuition will be strong. Sometimes you don't even need to experience clear twin flame signs and symptoms; you'll simply know that a reunion is near, because you can feel it.
14. Everything in life seems to be going your way
If everything is falling perfectly into place, it's likely because the stars are realigning to allow you to reconnect with your twin flame. You'll sense that everything is working out exactly like it's supposed to because the universe is making room for your twin flame to come back into your life.
15. A psychic predicts a reunion
If you believe in the concept of twin flames, you may even visit a psychic to learn more about what you can expect in the future. A psychic or medium can provide a foreshadowing of twin flames reunited.
If you get a sense that a reunion is nearing, it may be time to visit a psychic to confirm whether your perceptions are accurate.
16. Mirroring strengths and weaknesses
Twin flames often reflect each other's qualities, both positive and challenging. Just like a mirror, one might have strengths that balance the other's weaknesses. This helps both partners learn and evolve together, creating a strong and harmonious bond.
17. A sense of destiny
When you meet your twin flame, it might feel like destiny brought you together. There's a powerful feeling that your connection was meant to be as if the universe orchestrated your paths to cross at the right time.
Here are 5 more exciting twin flame signs that only happen to twin flames. Check it out:

Commonly asked questions
Twin flame reunions are deeply spiritual and unique experiences. Let's explore common questions about the timing, feelings, and ways to enhance these profound connections.
When does a twin flame reunion happen?
Twin flame reunions occur when both souls are ready to align spiritually. There's no fixed time, but it often coincides with personal growth and inner healing, creating the right conditions for this intense connection.
What does a twin flame reunion feel like?
A twin flame reunion is emotionally overwhelming. You might feel intense energy as if your souls recognize each other. There's a profound sense of familiarity and an unbreakable bond that defies explanation.
How long did it take you to reunite with your twin flame?
Twin flame reunions vary greatly. Some experience quick reunions, while others take years. The journey is individual; what matters is both partners' readiness to embrace the intense connection when it happens.
How to speed up a twin flame reunion?
The timing of a twin flame reunion is spiritual and can't be rushed. However, focusing on self-growth, inner healing, and openness to new experiences can create the ideal environment for your souls to align sooner.
What is the angel number for a soulmate?
Angel numbers offer spiritual guidance. While 11:11 is often associated with soulmates, any repeated number sequence can hold significance. Trust your intuition and the messages the universe might be sending you.
Cherishing the twin flame connection
Experiencing twin flame reunion signs can be exciting and s sense of rejuvenation is what happens after twin flame reunion. You may feel as if you have finally found your true purpose in life, and you'll feel happy and at ease.
While experiencing the signs herein can suggest a reunion is near, you may grow frustrated if it does not happen or if the process doesn't occur as quickly as you'd like.
If you're experiencing relationship problems or difficulty coping with the emotions surrounding signs of twin flame reunion, you may benefit from talking with a counselor or therapist.
It can also be beneficial to undergo therapy during the separation phase from a twin flame, so you can do your own inner healing.
Share this article on
Want to have a happier, healthier marriage?
If you feel disconnected or frustrated about the state of your marriage but want to avoid separation and/or divorce, the marriage.com course meant for married couples is an excellent resource to help you overcome the most challenging aspects of being married.
Learn More On This Topic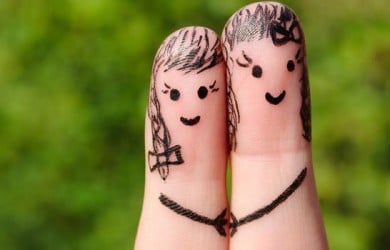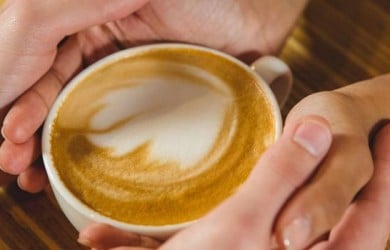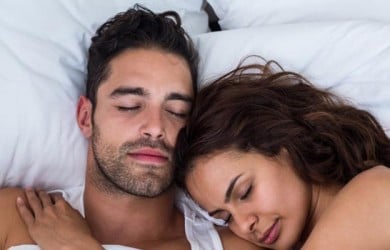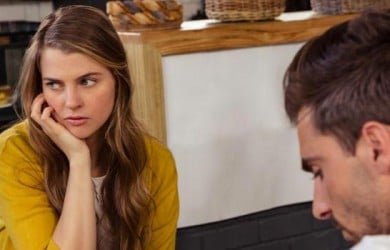 You May Also Like
Popular Topics On Married Life