Twin Flame vs. Soulmate: What's the Difference
Most people are blissfully unaware that there is a distinct difference between twin flames vs. soulmates. In some opinions, these appear to be relatively similar, with many logical reasons they must have found about twin flames and soulmates and have been using these terms interchangeably.
The automatic assumption is that a soulmate is the love of a lifetime when, in fact, this person could be a stranger on the street who impacted the course of someone's life significantly with that brief interaction.
A twin flame means to mirror the other person; it's their other half.
That doesn't mean twin flames will even ever meet or that a relationship of any kind will ever take place. These two might at some point have a brief encounter when each person feels complete with full lives.
Still, even though brief, a twin flame connection will endure a lifetime where a soulmate connection might ultimately fade.
The goal for both situations, soulmate vs. twin flame, is to find each other when the timing is right and be ready to receive whatever contribution each individual makes to the other's life. There might be a romantic connection, but that isn't necessarily the primary purpose.

Also Try: 

Twin Flame or Karmic Relationship Quiz
Understanding the soulmate energy
When meeting a person who embodies a soulmate in your world, there will be an immediate sense of an energetic draw between the two of you. That defines what is a soulmate. It will feel as if you've known each other, catching you off guard. It almost creates a moment that takes your breath, causing time to kind of stand still for that moment.
This reaction to the connection can prove overwhelming albeit nostalgic. While many find the experience somewhat odd, it can feel like destiny has a hand in the two of you meeting. That doesn't mean this is necessarily a love connection.
You can find this with a new friend, a family member, even a person you meet on the street meant to create growth or help you evolve into a greater level of authenticity. There isn't necessarily only one in a lifetime. You can have a few.
Feeling the twin flame energy
In answering what is a twin flame, the implications are two souls separated, with one perceived to be masculine energy and the other a female energy, with each on a continuous search for the other. That isn't because the individual souls are unfulfilled or lacking pieces; all are whole and complete.
The difference between a twin flame vs. a soulmate is an individual can have several soulmates but only one twin flame, and you can go a lifetime without meeting this person. Whether you do depends on where you are in your journey and the lessons you need to learn at the time, typically spiritually based.
A romantic relationship with a twin flame is challenging since the purpose for the partnership is of a much more energetic level, and neither can fully understand their intense connection. Still, they realize a sense of exceptional trust, familiarity, and synchronicity that they share with no one else.
These can be painful connections since the other person serves as a mirror reflecting weaknesses and flaws aside from the positive attributes. While it means to help you transform and grow to the best version of yourself, sometimes one of the twins will run, unable to handle what they see in the "mirror" until they grow and develop separately first.
Can your soulmate be a twin flame
You'll notice a few slight similarities in traits between twin flames, soulmates. A soulmate won't be your twin flame. Soulmates are two different souls predestined to find each other with a purpose to fulfill. Twin flames are of the same soul that split in half.
While soulmates have natural compatibility and generally suit each other nicely in all relationships, whether platonic or romantic, twin flames are intensely drawn together but not necessarily compatible because they are so alike. Twin flames can come together in a relationship if they can get beyond the varied triggers and insecurities.
Also Try: 

Are They Your Twin Flame or Just a Party Date?
How are they similar
The primary purpose between a twin flame vs. soulmate is there are two souls destined to find each other except under unique circumstances and with different outcomes.
Soulmates will likely find each other because often, you will have several in a lifetime.
Still, it's not necessarily a guarantee you'll unite with your twin flame, in case you're wondering do twin flames end up together. That's a primary difference between a soulmate and a twin flame. In both instances, the relationships can either be romantic or platonic, offering powerful connections regardless of the situation.
How do twin flames differ from soulmates
Twin Flame vs. soulmate, these terms have grown to be quite popular in modern culture. Still, it's vital to become informed of the distinct differences between the two so that you fully understand the nature of each type of relationship.
In reality, there are varying views on the two concepts, but the basis remains the same. These are soulful unions geared towards growth both spiritually and personally. Some primary differences between the two:
1. Twin flames have experienced growth spiritually
Those who find their twin flame have already evolved spiritually and personally through soulmate relationships before finding the twin flame. Generally, you're subconsciously not open to receiving a twin flame until later in life after you've developed emotional and spiritual maturity.
You need the soulmate experiences first in preparation for the potential twin flame relationship, which can be tumultuous if you have yet to develop a sense of who you are and become comfortable with that person.
2. Confusing twin flame vs. soulmate
Since people have misconceptions over the terms, they tend to believe they're experiencing a twin flame relationship when, in fact, it's a soulmate union. Soulmates are generally compatible and easy with their relationship, with soulmates not necessarily always being "the one" in the romantic sense.
Twin flame relationships are often not romantic because these are typically not compatible.
Many of these unions result in each triggering the other's insecurities and weaknesses. That doesn't mean a twin flame can't also exhibit the strengths and positive attributes, but each needs to work through the good with the not-so-good to come out on civil territory.
3. Soulmates have a greater connection, more purpose
Twin flames come together energetically on a divine level. Their connection is more of a higher power to enrich the other's life, where the soulmate connection is more concentrated on learning and growth purposes for each individual.
The premise for twin flames and soulmates overall is to impact their partner's lives, which they do on a different level with unique outcomes.
Also Try: 

Soul Mate Quizzes
4. Destiny
Soulmate and twin flame destiny dictate that neither a soulmate nor twin flame might find the other person in their lifetime. If they do, the twin flame will stay connected for the duration of their life, at least on an emotional level due to the intensity of the connection.
A soulmate interaction can be fleeting. Still, if you wonder can your soulmate be your life partner, there is always the possibility depending on the intensity of connection and how it evolves personally and spiritually.
5. Recognition
Each person experiencing the relationship has no difficulty recognizing your twin flame connection and acknowledges the signs of having found their other half. Soulmates might not come to the same conclusion with their relationship or perhaps realize it later as the union progresses.
6. Physical bond
Soulmates and twin flames each share an incredible physical connection, but the bond between twin flames is much deeper than merely physical. They have a higher energetic appeal, a deeply spiritual bond. Twin flame love can be incredibly intense and passionate.
Related Reading: 

20 Signs You Are Spiritually Connected With Someone
7. Multiple instead of one
A person can have more than one soul mate in a lifetime where there can only be one twin flame. Soulmates can be friends, relatives, and romantic relationships. All rests on the level of compatibility you have with the person.
8. Comparable
A twin flame is described as a soul separated in half, meaning the two share nearly identical characteristics and attributes where a soulmate will have individual traits from their mate.
9. Life experiences
Soulmates will have different milestones throughout their life to share with their partner. A twin flame can express similar events as the other at virtually the same moments in the lifespan regardless of varied backgrounds.
10. Viewpoint
While a soulmate can learn new things from their partner's perspectives, finding them enlightening and insightful, the twin flame relationship is different in the way each looks at the other as a mirror into their own soul seeing everything similarly.
Related Reading: 

How Twin Flame Relationships Work
11. Finding another soul
Everyone will have at least one soul mate somewhere in the world but might not necessarily meet that person. Not everyone has a twin flame unless you have a deep, spiritual connection, and even then, you might not find that person.
12. Staying connected
Soulmates have the potential for losing their connection for any number of reasons, whether it be a mere break in the relationship or permanent separation.
Twin flames will be forever connected once they find each other despite the differences they encounter, the distance between them, or obstacles in their way.
13. Becoming toxic
Soulmate relationships are less likely to become a toxic situation because these unions can separate if they believe an end has come to their time together.
Twin flames can become exceptionally so since they'll always be connected on an emotional level even though they don't have to be in a romantic pairing.
14. The souls
Soulmates are two different souls that find each other by chance, while twin flames are one soul that separates into two halves. Each half is looking for the other, but not because either is incomplete or unfulfilled.
15. Evolving personally and spiritually
Over time soulmates develop personally and spiritually together, benefitting from the strength of the relationship. Twin flames already have this deep connection from the beginning.
You can understand if you have a deep spiritual and emotional connection with your partner if the following signs exist:

16. Complications throughout the relationship
Soulmates have little complexity within the union. The relationship is relatively simple and straightforward since they are compatible on many levels, whether the partnership is romantic or platonic. It's simplistic and constant.
The twin flame connection is intense and exceptionally complex due to their similarities. The level that a twin flame union reaches energetically is divine and not merely of the physical limitations.
Related Reading: 

10 Signs You've Found Your Platonic Soulmate
17. Not necessarily about love
A twin flame doesn't necessarily mean to come into our life for love, but a soulmate often is a romantic connection. The twin flame is more about awakening the other person, which can prove tough for both parties, ultimately resulting in one potentially running from the situation when they can't handle the truth of what they're seeing.
A soulmate experience is about growing and developing while twin flames cut away layers.
18. Pain is inevitable
With the level of personal growth a twin flame shares with the other, there's bound to be pain as each attempts to cleanse the other of faults. A soulmate doesn't reach out to the other at the same intense level. With a soulmate, they learn how to live together and celebrate the positive attributes of the other person, not focusing on weaknesses.
19. Run or stay
Often a twin flame wants to run and get away from what they see in the revelations their twin divulges if they haven't fully evolved to find themself before meeting their twin flame. In many cases, a soulmate remains in someone's life for the entire span because they focus on positive growth and evolving spiritually together.
20. Strengthen the other
Twin flames mean to strengthen the other from the start, already on level spiritually. The individual souls help each other work through their troubles; build, grow and develop until they are accepting and happy in themself on every level.
They face fears, weaknesses, faults, ultimately seeing themselves as they are. Soulmates don't have this intensity.
Related Reading: 

20 Things a Couple Can Do to Strengthen a Marriage
Final thought
Twin flame vs. soul mate, however, it's written in the stars; ideally, you'll go into any relationship you're drawn to as a strong, independent, capable person who can contribute and receive in order to achieve a mutually satisfying partnership without giving a great deal of thought to how you label it.
Share this article on
Want to have a happier, healthier marriage?
If you feel disconnected or frustrated about the state of your marriage but want to avoid separation and/or divorce, the marriage.com course meant for married couples is an excellent resource to help you overcome the most challenging aspects of being married.
Learn More On This Topic
You May Also Like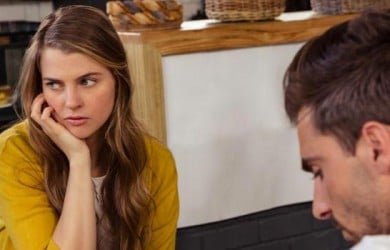 Popular Topics On Married Life