Separation in Marriage – 7 Factors That Lead to It
No relationship is safe from problems, and these problems can have a negative impact on your relationship. Couples having a marital problem opt for divorce or separation every day. Whether a marriage survives these problems depends on the magnitude of the problem and how a couple deals them.
Couples who can work with one another and resolve conflicts can most likely save their marriage, but couples who lack conflict resolving skill might find themselves looking at separation or divorce.
What can be the reason for separation in marriage and what is a separation in marriage is mentioned below, keep on reading to find the answers to these questions.
What is a separation in marriage?
Separation is when one partner moves physically away from the other partner but is still tied with him or her in a legal union of marriage. It is also considered a halfway status for married couples as both spouses are not with each other but are also not completely single and back on the market.
This separation comes with rules, regulations and discussed boundaries that both parties have to comply with. This separation also provides space to both partners and increasing their chances of reconciliation.
But what are the reasons that cause happily married people to separate?
Top 7 reasons for separation
1. Infidelity
Most marriages that end in separation are due to lack of loyalty and extra-marital affairs. The reasons why partners cheat on each other is not very dry as our anger makes us think.
Differences in sexual appetite, resentment, anger and lack of emotional intimacy are why most partners cheat in their marriage. Infidelity often starts as an emotional dependency on someone other than your spouse and then grows into a physical affair.
2. Financial
As the saying goes, money makes people all funny, is very much true.
Everything regarding money can play a crucial role in breaking up a marriage such as dissimilar spending habits, different financial goes, and different pay rates may cause a power struggle between to people.
Even lack of money can disrupt a happy household, and for many couples, it can be too much to handle.
3. Weak communication
Having an effective communication is crucial in marriage, and if not present then marriage can lead to frustration and give birth to resentment.
A weak communication can affect all aspects of a relationship. On the other hand, strong communication can lead to a strong marriage.
Yelling at your partner, making nasty comments, not talking the whole day are all unhealthy and weak modes of communication that couples must leave behind when being married.
4. Constant bickering
Arguing and bickering about almost everything can make you tired of one another.
Quarrelling about the chores, kids, dinner can easily play a major role in killing your relationship without you even knowing. Most of the times spouses refuse to acknowledge the problem and instead bring up mistakes from the past to keep the fighting going on.
5. Weight gain
Not taking care of your physical appearance can also be one of the major reasons why people opt for separation.
This reason is why many married people end up cheating; when wives and husbands stop taking care of themselves, their partners stop feeling at attracted and this leads them to look for attraction in the wrong place. The problem in physical appearance also gives birth to problems in intimacy.
6. High expectations
When in a marriage you should understand that your spouse is only human and they can make mistakes.
Having impossible expectations will not make your married life difficult but will also lead to disappointment, and soon resentment will follow.
Having unrealistic expectations can put a lot of pressure and strain on your spouse and set your spouse up for failure in your eyes.
7. Weak intimacy
Being intimate is a necessity for a happy and fulfilled marriage.
Not feeling connected with your partner can ruin your relationship and make your partner feel as if they are living with a roommate rather than a spouse.
Intimacy is not only physical but also emotional; if you are not by your partner at their time of need, then it can easily lead to them opting for separation.
All the problems mentioned above are very common problems that couples go through in their marriage. Even though they are problems that can lead to a separation, these problems can be solved and worked upon without making such a hard decision. These problems can be seen as opportunities to learn, accord, grow and become better versions of yourself.
Smart couples know that marriage is a two-way street, for it to work both spouses need to give it time, space and the love it requires.These issues can bring stress in your life, but it is up to you to understand how to deal with this stress.
Share this article on
Want to have a happier, healthier marriage?
If you feel disconnected or frustrated about the state of your marriage but want to avoid separation and/or divorce, the marriage.com course meant for married couples is an excellent resource to help you overcome the most challenging aspects of being married.
You May Also Like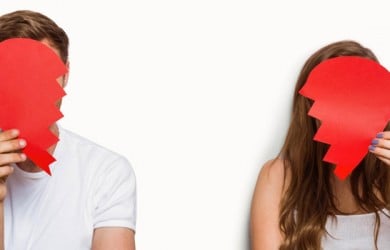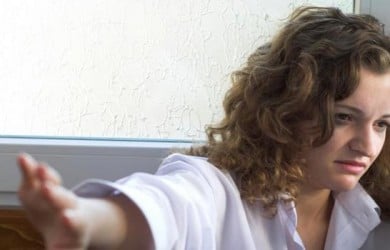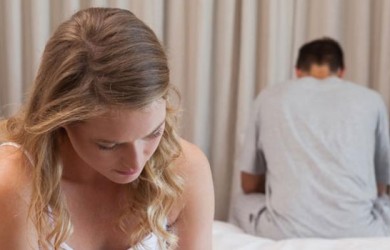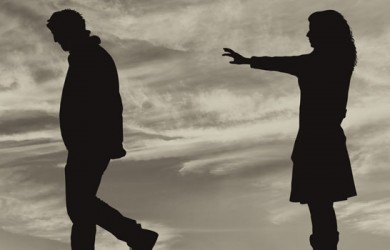 Popular Topics On Marriage Help