10 Tips on How to Deal With Separation From Your Wife
The end of a marriage can lead to feelings of grief, anger, loneliness, and confusion. And the process of separation can be exhausting and hurtful, especially if there are disagreements over the division of assets, child custody, and other issues.
Separation from a spouse, particularly a wife, can be an emotionally draining experience. It often involves a significant upheaval in one's life, including financial, social, and familial changes
It can be said that even the thought of separating from a spouse and coping with such a situation entails a lot of hurt and difficulties. That begs the question ''How to deal with separation from your wife?''
Is it possible to get back together after separation?
Well, of course, It is possible for a couple to get back together after a separation, but it largely depends on the individual circumstances of the separation and most importantly, the willingness of both individuals to reconcile.
It helps if you carefully consider the reasons for the separation and address the underlying issues that led to the separation in the first place.
Couples counseling or therapy can also be beneficial in facilitating communication and rebuilding trust. It is important to remember that getting back together may not be the best option for every couple even if they want to.
10 ways to deal with separation from your wife
When you're stuck wondering how to deal with separation from your wife, it can get extremely difficult as you go through an emotionally-draining ride.
There are some practical steps that you can take to help ease the pain and move forward in a healthy way. Here are 10 practical ways to deal with separation from your wife:
1. Listen to your wife intently
Are you struggling with the thought "My wife wants to separate" or ''How to deal with separation from wife?'' resonating in your head?
This separation idea didn't come lightly. She has probably thought about it for a while, but only now has she gotten the courage to say something. And you know what? Many times, your wife can be right about what she feels.
Day after day, when you two are fighting, she may feel like she and the marriage are dying a slow death and the wife wants separation. That hurts more than anything.
So she probably figures that if you both separate, at least more damage won't be done. So listen to your wife, and hear her feelings on the matter.
If your wife wants to separate, she has reasons she can explain to you if you stop and listen.
2. Talk about timelines
When you hear "separation" you probably think "forever." But those two words don't necessarily have to go together.
A short-term separation is probably what she intended. So talk about timelines. How much time does she need? A week? A month? Longer? Or maybe if she isn't sure, talk about taking it week by week, which means you'll need to revisit this conversation regularly.
3. Figure out the details
You both may be expecting different things at this point, so try to get on the same page. Who will leave the house? Where will they go? Will you continue with finances in the same way?
How often will you text/call/see each other? Will you tell other people that you are separated? You probably won't be able to think of everything right now, so deal with things as they come.
This will be a confusing time, for sure, but you can try to get at least some clarity.
4. Try to go out on weekly dates
One way to find an answer to the question, of how to get your wife back after separation is to make your wife miss being with you during separation with these tips.
Ask your wife if you can take her out once a week.
You could just meet at a coffee shop if she wants something casual, or you could go to dinner, or you could even go on walks together. The point is, to show her that you want things to work out.
You want to be with her, and you want to connect. If things have been bad and when your wife walks out on you, you have to rebuild the trust and bond somehow, and dating each other is a great way to do that, especially if you are separated.
5. Talk about your fears surrounding separation
When you're constantly worried about how to deal with separation from your wife, you probably are thinking about the worst-case scenario at this point.
On how to deal with marriage separation, talk to your wife about those thoughts.
Perhaps you think that separation is just one step away from divorce. Perhaps your wife can dispel that fear and let you know that divorce is not the outcome she wants. Another fear related to dealing with marriage separation could be that she will like living away from you.
Hopefully, when you tell your wife, she can let you know that she will miss you, but not the fighting. This is also indicative of the fact that your wife wants to separate but not divorce.
So, don't keep your fears bottled up; talk about them.
6. Spend the separation doing something constructive
You probably feel like just moping around and watching endless hours of TV while you are separated. Don't fall into that trap. This is a time for some real introspection and an opportunity to better yourself.
On how to handle separation, read some inspirational books, talk to trusted friends who lift you up, go to inspiring meetings or gatherings, exercise, eat right, and get plenty of sleep—all these things will help clear your mind, put things in perspective for you and help you make better decisions going forward.
7. Go to counseling separately and together
Clearly, something is amiss in your marriage, and a marriage therapist can help in addressing key issues in your broken marriage, process what caused the relationship meltdown, and equip you with the right tools in place to restore your marriage.
Your willingness to go shows your wife that you will do anything to improve the relationship. When you are in therapy, really listen, answer your questions truthfully, and don't be afraid to share your feelings. You can't make breakthroughs unless you go deep. And your wife is worth it.
8. Establish boundaries
Establishing clear boundaries with your wife can help you maintain a sense of control and structure during this time of uncertainty. This may include establishing communication guidelines or creating a plan for co-parenting if you have children.
By setting clear boundaries, you can help reduce conflict and maintain a sense of stability during this challenging time.
9. Focus on self-improvement
How to cope with separation from your wife? Work on yourself.
A separation can be a good opportunity to focus on your own personal growth and development. This may involve pursuing new interests or hobbies, taking classes or workshops, or investing in your career or education.
By focusing on self-improvement, you can develop new skills and interests, meet new people, and improve your overall sense of well-being.
10. Allow yourself to grieve
It's normal to feel a sense of loss and sadness when a marriage ends. It's important to allow yourself to grieve this loss and process your emotions.
Take the time to reflect on what you're feeling and give yourself permission to experience those emotions fully. This may involve talking with a close friend or therapist or simply taking some time alone to reflect.
10 tips for getting back together after separation
Getting back together with your spouse after a separation is often an emotional process and requires considerate behavior.
The right mindset and approach can make it possible to rebuild your relationship and create a stronger, healthier bond. Here are 10 tips for getting back together after separation:
1. Communicate honestly and openly
Honest and open communication is key to any successful relationship, and it's especially pivotal when trying to rebuild a relationship after separation.
Be honest with your spouse about your feelings and intentions, and listen actively to their perspective as well. This can help create a foundation of trust and understanding that is essential for a successful reconciliation.
2. Identify the root cause of the separation
In order to address the issues that led to the separation in the first place, you need to identify the root cause of the problems in your relationship. This is practical advice on how to win back your wife after separation.
This may need you to reflect on your own behavior and attitudes as well as your spouse's. Once you have identified the underlying issues, you can work together to address them and create a plan for moving forward.
3. Set realistic expectations
Having realistic expectations can encourage a constructive reconciliation process. We know that rebuilding a relationship takes time and effort, and it's good to acknowledge that there may be setbacks along the way. Set realistic goals and be patient as you work through to rebuild your bond.
4. Seek professional help
Professional help can be really invaluable when trying to reconcile after a separation. This usually involves working with a couples counselor or therapist to identify and address underlying issues in your relationship.
A professional can provide much-needed guidance and support as you work through difficult emotions and navigate the reconciliation process.
5. Make time for each other
In order to rebuild your relationship, it's imperative that you make time for each other.
Schedule regular date nights or find other simpler ways to connect and spend quality time together. By prioritizing your relationship and making time for each other, you can strengthen your bond and deepen your connection like never before.
6. Focus on the positive
Why is it important to focus on the positive aspects of your relationship? Because they are the reasons why you want to reconcile eventually.
You can reflect on all the shared experiences, values, and goals, and focus on the positive aspects of your spouse's personality and behavior. By focusing on the positive, you can cultivate feelings of gratitude and appreciation that will strengthen your relationship.
7. Practice forgiveness
Forgiveness is a key component of any successful relationship, and it's especially a virtue when trying to reconcile after a separation. '
Practice forgiveness by letting go of resentment and anger, and focusing on the happier features of your relationship. This can help create a foundation of trust and respect that is essential for a successful reconciliation.
8. Be patient and persistent
It requires both time and effort to rebuild a relationship, and it's important to be patient and persistent. Don't expect immediate results, and be willing to work through setbacks and challenges. By staying committed and persistent, you can create a healthier bond with your spouse.
9. Take responsibility for your actions
Be decisive enough to take responsibility for your own actions and behavior. Acknowledging mistakes and apologizing for past behavior, and committing to making positive changes going forward can go a long way in creating stronger equations with your partner.
By taking responsibility for your actions, you can demonstrate your commitment to the reconciliation process and rebuild trust in your relationship.
Additionally, watch this insightful video on accepting responsibility in relationships:

10. Celebrate your progress
As you work to rebuild your relationship, also celebrate your progress along the way. Take time to acknowledge the positive changes you've made and the results you've achieved. This can help reinforce your commitment to the reconciliation process and create a sense of optimism and hope for the future.
Additional questions
The separation period of a couple can be a challenging and emotional time. Here are some frequently asked questions and their answers to help navigate this difficult period.
What percentage of separated couples get back together?
The percentage of separated couples who get back together varies widely depending on the source, but some studies suggest that around 10-15% of separated couples reconcile.
How long should you be separated before getting back together?
There is no one-size-fits-all answer to this question, as the length of time needed for a successful reconciliation can vary depending on the individuals and circumstances involved.
A couple needs to assess their situation and willingness to get back together in order to answer this question.
What should you not do during separation?
During a separation, a couple should avoid actions that could further damage the relationship, such as engaging in destructive behaviors, dating other people, or badmouthing their spouse to others.
In the hope of a reconciled future
Dealing with the separation period in a healthy and constructive manner can increase the chances of a successful reconciliation (if that's the outcome you both are trying for).
By practicing good communication, setting realistic expectations, and seeking professional help when necessary, separated couples can work towards rebuilding their relationship and creating a stronger bond.
Share this article on
Want to have a happier, healthier marriage?
If you feel disconnected or frustrated about the state of your marriage but want to avoid separation and/or divorce, the marriage.com course meant for married couples is an excellent resource to help you overcome the most challenging aspects of being married.
Learn More On This Topic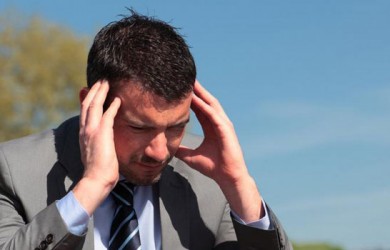 You May Also Like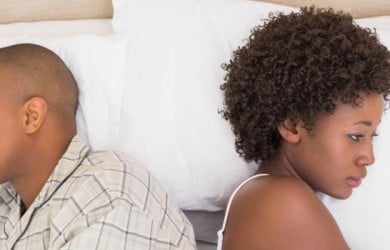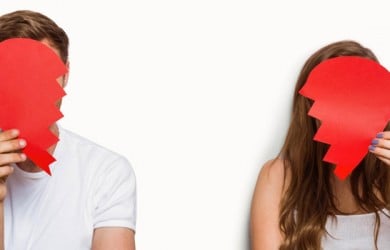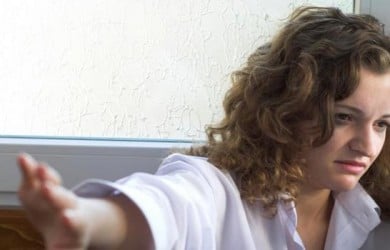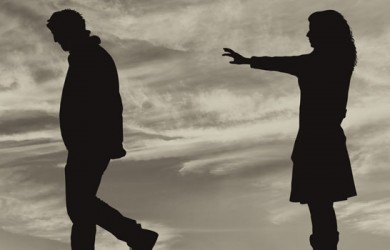 Popular Topics On Marriage Help