My Husband Is Not Affectionate or Romantic : 15 Things to Do
"My husband is not affectionate or romantic with me," said Sindy during the first session with her therapist.
She and her husband Jared had been together for over a decade before they got married. They were both high school sweethearts who met each other during their freshman year and shared a strong and loving relationship. No one could deny the fact that they were head over heels in love with each other.
However, after they got married, she felt that they had slowly started drifting apart.
She felt that their relationship had started to become more monotonous as time passed. She craved hugs and kisses from her husband but wasn't getting the affection she wanted from her marriage.
This made her feel like she was being taken for granted and that their marriage would not work out because her needs are not being met.
This is the classic story that many marriage counselors come across.
So, have you found yourself in a similar situation as Cindy? In this blog post, we will go over the question, "why doesn't my husband show me affection?" and share how to bring the affection that you crave back into your marriage.
Let's get started.
Related Reading: 

Signs Your Husband Is Not Attracted to You
Is It Normal For a Husband To Not Show Affection?
Has the lack of action from your husband taken you down into the rabbit hole of overthinking or thinking about the worst-case scenario?
You may feel that there is a lot of distance in your marriage and that love is slowly leaving your relationship. You may think that your husband doesn't love you how he loved you when you were dating.
Some might even jump to conclusions and think that their husband is having an affair!
I feel like you're putting a lot of effort into your marriage and that your husband is not doing anything. You try to please your husband, expecting him to do the same in return, but he seems not to get the hint!
Does that sound a lot like you?
It'll bring you a little bit of relief to know that you're not the only one who is going through this—thousands of women all over the world or feeling precisely the way that you do.
They feel like they have tried everything, but it does not seem to work, and they feel helpless–as if they are trying to open a door that is shut.
Related Reading: 

What to Do When There Is No Romance in a Relationship?
Gender Differences and Their Role in Marriages
So the first thing that they ask about in counseling is–" Is it normal for a husband to not show affection?"
The thing is, when we get married, we have this image of a happily ever after. I mean, isn't that what all movies taught us that marriage brings?
The truth is, men and women are wired differently. You see, men look at rewards differently than women do.
When women put more effort into a marriage, it's normal for a husband to take a back seat and let her do the driving. When a guy's wife puts a lot of effort into the marriage to him, it may seem like he's doing something right, which is why she is trying to please him.
And with that train of thought, he stops making a lot of effort because he already has everything he needs and thinks that he's putting an equal amount of work into the relationship.
However, women see rewards differently. They put work into a relationship, thinking that they will get their needs met as well.
It all comes down to the way that we were socialized as kids.
Let's go back to dating.
Traditionally, men are the ones who do the chasing and try to please their significant others by bringing them flowers, gifts, taking them out on dates, etc. They're eager to please their partners and put the effort in to win them over.
However, as time passes, their efforts dwindle due to many factors, and they settle down into committed life. Your husband might not even be aware that he's not affectionate because you meet his needs for affection.
Now, if you start doing the work and putting in all the effort into the relationship, it is normal for your husband to assume that you're trying to win him over–which means that he's doing everything right.
In most cases, the husbands are oblivious about how their wives feel! For them, the marriage couldn't be better!
Men don't do well with subtle cues and emotional undertones, as one might think. Studies show that men and women use different parts of the brain for language!
If you go to your female friends with this problem, they will empathize with you and understand how you're feeling. However, if you go to a male friend, he may not understand your situation at all!
Here's what Dr. John Gray, the author of Men are From Mars and Women are From Venus has to say:

Why Do Husbands Stop Being Romantic?
Dwindling affection in relationships has many reasons. Before you know what to do when a husband shows no affection, you should know why a man doesn't show affection.
Let's take a look at some reasons in this section of the article:
You and your husband may have different love languages. While you may like being held and cuddled, your husband may prefer acts of service.
Dr. Gary Chapman highlights five other love languages in his books: words of affirmation, gifts, quality time, physical touch, and acts of kindness.
Related Reading: 

All About The 5 Love Languages in a Marriage
You and your husband may be experiencing two different marriages altogether! For him, things couldn't be better, but you might feel like your needs aren't met.
Related Reading: 

Common Communication Problems in Marriage
Your husband may be prioritizing other things, such as his career at the moment.
The list can go on!
Related Reading: 

How to Reconnect with Your Husband When You Are Drifting Apart
Can a Marriage Survive Without Affection?
That depends from person to person.
No affection in a relationship can cause serious damage over time.
If you feel that your needs aren't being met, you might start to grow resentful, and problems may begin manifesting in your marriage.
So, it is always an excellent idea to address the issues you're facing instead of letting things go too far.
Can Lack of Affection Ruin Relationships?
Mutual affection is key to a happy and fulfilling marriage. Lack of affection from a husband can stir things up in your relationship.
This issue can seem small and insignificant initially, but it can create a lot of distance between you and your partner over the years. You may start feeling rejected, lonely, frustrated, and hopeless.
All of these feelings will have a negative impact on your marriage's health.
Related Reading: 

How to Make Your Husband Love You Again
15 Things To Do When Husband Is Not Affectionate Or Romantic
When Sindy said the words, "My husband is not affectionate or romantic," to her therapist, she was told the following:
"You cannot change or manipulate your partner into treating you differently, but you can change yourself. Bringing about positive changes within yourself will act as a catalyst to bring a change in your marriage."
This hit home for Sindy. She decided she needs to stop thinking " why am I not affectionate?", and start working on herself.
After all, marriage is the union between two individuals.
Here's what to do when the husband shows no affection:
1. Acceptance
Learn to accept your husband the way he is. Instead of focusing on where he's lacking, please focus on the qualities he does bring to the table.
If you start accepting your husband for who he is, things will be easier for you and your partner.
Related Reading: 

Developing Acceptance Skills in a Relationship
2. Appreciate
Start appreciating your husband for what he's doing for you. This will act as positive reinforcement, and he'll naturally start doing more things that make you happy.
When you focus on good things, every problem seems easy to get by. Appreciate your partner more than you do, and things will turn around in no time.
Related Reading: 

Ways To Show Appreciation To The Love Of Your Life
3. Avoid social media
Steer clear of #CoupleGoals on social media. All relationships seem perfect to an outsider. However, that usually isn't the case in real life.
It would help if you understood that people on social media don't post their fights, annoying habits, and other tense things. Social media is a decorated wall of happy moments, not their life.
Related Reading: 

Reasons Why Happy Couples Post Less on Social Media
4. Look within yourself
Go inwards and reflect why you keep thinking, "my husband is not affectionate or romantic or, why my husband never does anything special for me" often.
It isn't his actions/inactions that affect you; it's usually the lack of gestures that triggers within you that bothers you.
5. Communicate
Communicate the issue to him in a friendly way and ask him to do something for you. In most cases, the husband would be eager to deliver!
Communication will lead you to know the problem areas in your relationship and how you can work on them.
6. Complain reasonably
Don't nag your husband or say things like, "you never take me out!" or "you don't even care about me!" These statements feel more like personal attacks that may threaten him.
Make sure when you discuss problems, you keep your tone warm. It will make it easier for you to talk about the issues and avoid conflicts.
Related Reading: 

How to Stop Complaining in a Relationship
7. Pay attention
Try to learn his love language and see how he shows you affection. Steer him in the right direction if he is unable to keep up.
It might be the case that he is a different kind of romantic, and you are unaware of how he shows his affection.
8. Avoid overthinking
Stop yourself from contemplating the thought, "my husband is not affectionate or romantic." The more you think that thought, the more pain you will cause yourself.
Overthinking will only lead you to negative thoughts, which will harm your relationship. Instead, you can try focusing your thoughts on positive things.
Related Reading: 

How to Stop Overthinking in a Relationship
9. Stop criticizing
Quit trying to change your husband, and criticizing him will make him feel rejected, and he will start pulling away.
Nobody wants to feel embarrassed or not good enough. So try to keep your tone empathetic when you suggest something. Rather than criticizing, give positive feedback and make him do the same.
Related Reading: 

Critical Spouse Signs and How to Deal With It

 
10. Start positive conversations
Try to increase the number of positive interactions between you and do the things you used while dating.
Positive communication will make you both feel happier, and it is one of the best ways to steer clear of conflicts and arguments.
11. Increase intimacy
Build intimacy through shared experiences and sex. The closer you become to your partner, the more fulfilled you'll start to feel.
Sometimes lack of physical intimacy in a relationship can make you feel detached from your partner. Try to make time for your husband to be intimate. It doesn't have to lead to sex every time. Try to create little moments.
Related Reading: 

Tips to Improve Physical Intimacy In a Marriage
12. Focus on yourself
Start working on building your own life and devote time to yourself, hobbies, friends, work, etc.
When you start feeling fulfilled in other areas of your life, you'll also start feeling better about your marriage.
Make time for yourself and reconnect with your soul. It will help you align your actions and thoughts in a positive direction.
13. Talk to people
Blow off some steam with your friends and talk to the people in your life about your issues. We all need to vent sometimes.
Moreover, talk to some couples who are going through the same phase or have been through it and ask for some ideas to work with the issue.
14. Be kind
Learn to be kind to your husband and try to understand his point of view as well. Kindness costs nothing but it's worth a fortune.
If you just try to be kinder, you will notice that your partner will listen to you better.
15. Seek help
Talk to a counselor or therapist if you feel like you've tried everything!
A professional therapist can guide you through different solutions.
If it's possible, take your husband with you so that you both can be on the same page.
Related Reading: 

Showing Your Husband Affection in Unique and Inventive Ways
Conclusion
Were we able to answer your question in detail?
My husband is not affectionate or romantic is one of the most common reasons women find themselves on a marriage counselor's couch. You may feel this way even though you're convinced that your husband loves it, and there's nothing wrong with it.
People have different love languages, and when you are in a relationship with no affection, it isn't uncommon to find yourself feeling like you're being taken for granted when your needs aren't being met.
Communication is key to fixing issues in your marriage.
Contrary to popular belief, you don't need to be at the brink of a divorce to seek marriage counseling and therapy. Everyone comes across issues in their marriage, and it is okay to seek help when you think that things aren't going the way you want them to.
Did we leave any questions unanswered? If so, leave them in the comments, and we'll get back to you as quickly as possible.
Share this article on
Want to have a happier, healthier marriage?
If you feel disconnected or frustrated about the state of your marriage but want to avoid separation and/or divorce, the marriage.com course meant for married couples is an excellent resource to help you overcome the most challenging aspects of being married.
More On This Topic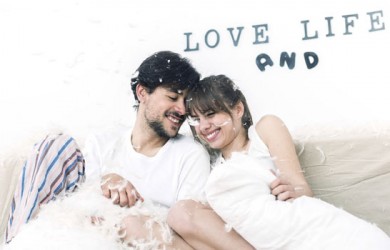 You May Also Like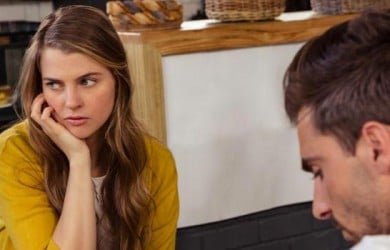 Popular Topics On Married Life