10 Ways to Deal With Your Husband Not Wanting You
Are you feeling unloved because your husband seems to have lost interest in you? Are you struggling to cope with the emotional pain of being neglected by your husband? Are you worried about how to deal with your husband not wanting you? If so, you're not alone and we're here to help.
It may be difficult to understand why your husband is not responding to your love and affection. However, it's important to remember that every marriage has its ups and downs, and it's possible to work through this challenging phase.
As we would like to believe that marriage is a positive thing, it's not always easy. Among the toughest challenges women face nowadays is dealing with their husband's lack of desire. It's reported to always be a devastating experience but the good news is that there are ways to handle the situation.
In this article, we will explore 10 effective ways on how to deal with your husband not wanting and offer advice on how to navigate this difficult situation. Therefore, if you're feeling uncertain or lost about your marriage right now, read on to discover how you can take control and find a breakthrough.
5 reasons why a husband may not want his wife
Before we discuss what to do when your husband doesn't want you, it's equally important to understand why this situation may arise in the first place. Following are five possible reasons why your husband may not want you:
1. Lack of emotional connection
A common reason your husband may not want you is due to a lack of emotional connection. After being in a marriage for a long time, men don't feel the same level of connection they feel at the start of a relationship.
A couples therapist, Baechle (2019) notes that when this occurs, they begin to distance themselves emotionally.
2. Stress and pressure
Wondering why 'my husband doesn't want me'? He might be stressed. As it's known, men are often under pressure to provide for the family, which can be a significant source of stress.
If your husband is experiencing high levels of stress, he may withdraw emotionally and physically from you because he tends not to have the necessary emotional energy.
Related Reading: 

20 Causes of Stress in Relationships and Its Effects
3. Physical attraction
At times, the reason behind husband not wanting to be intimate is that he no longer finds you physically attractive. This can happen due to a variety of factors, such as weight gain, aging, or changes in appearance. If this happens, your husband may begin to distance himself emotionally and physically.
You might be thinking and willing to know to make your husband miss you and how to make your husband want you again, then this video from Renee Slansky, a professional dating and relationship coach, is for you:
4. Infidelity
Infidelity can be a major cause behind husband not wanting intimacy with his wife. In a marriage where a husband has been unfaithful to his wife, he may develop feelings of guilt and shame, hence, distance himself emotionally as a way to deal with it.
For instance, a husband having an affair with someone else may lose interest in his wife.
5. Communication issues
Communication is the foundation of any marriage, and communication breakdown can lead to intimacy problems. If you and your husband aren't communicating effectively, it can be difficult for you to maintain a close relationship. In many cases, husbands may not want their wives simply because they don't communicate effectively.
There are many reasons why husbands may not want their wives and understanding the root cause is an important first step in finding a solution. After identifying the underlying issues, the next step is to work towards rebuilding your relationship which we will cover in the next section of this article.
Related Reading: 

3 Common Relationship Communication Problems & How To Avoid Them
10 ways to deal with your husband not wanting you
Dealing with a husband who no longer wants you can be a heart-wrenching experience. Though this is undoubtedly a challenging time, it's natural to feel unloved, rejected, and hurt. The good news is that there are ways to deal with this situation and we have come up with ten tips for you:
1. Identify the issue
What to do when your husband doesn't want you? Find the cause. Identifying and understanding the cause of the issue is the first step in dealing with your husband's lack of interest in you. Is it due to a specific problem in your relationship or some external factors?
Knowing the problem will help you come up with a plan of action to address it.
2. Communicate openly
How to deal with your husband not wanting you? Try open conversation with them. When issues like this arise, wives ask questions like "how do I connect with my husband?" Know this, the only person that can tell you how to connect with your husband is YOU.
Talk to your husband about how you feel and what you want out of your relationship.
Related Reading: 

20 Ways to Improve Communication in a Relationship
3. Work on yourself
When you talk to him and listen to his perspectives, be flexible and be willing to compromise if the issue lies within you. Try to focus on your personal growth and development. Also, Improve your self-esteem and confidence by doing things that make you happy and fulfilled.
4. Make time for each other
Couples that want a successful marriage should set aside time, like date nights, vacations or weekend outings, to spend together in order to show each other appreciation and affection. Also, spending quality time together is what to do when your husband doesn't want you sexually anymore.
5. Rekindle your romance and be affectionate
How to deal with your husband not wanting you? Try to bring back the passion. This is very important and it is showing physical affection such as kisses, hugs, trying new things in the bedroom, and holding hands.
These small gestures are what to do when your husband doesn't want you sexually anymore and they can make a big difference in how connected you feel.
Related Reading: 

How to Rekindle the Romance and Connection With Your Partner
6. Show interest in his life
Husband doesn't want to make love? Pay more attention to him. Showing interest in your husband's personal life, work and hobbies is a great way to connect with him and improve your overall relationship.
Remember to ask him questions, listen actively, be supportive, and celebrate his achievements to show that you care about what he's doing.
7. Give him space
Giving your husband space can be among what to do when your husband doesn't want you sexually. Sometimes, we need space and time to figure out what we want as human beings. Respect your husband and give him space to process his feelings. This can help him reevaluate his feelings and desires.
8. Know your worth
While giving him space, make sure that doesn't allow him to neglect the relationship. Remember that your worth is not dependent on your husband's desire for you. Don't allow yourself to be treated poorly. Stand up for yourself and your needs while of course, you are also prioritizing your relationship's needs.
9. Focus on the positives
It's important to focus on the positive aspects of your relationship and more on the positive qualities of your husband rather than the negatives. Research conducted at the University of Georgia shows the secret to having a healthy marriage is to show gratitude.
Always try to appreciate the small things he does for you.
10. Seek counseling
If nothing works out and even sometimes, it's hard to work through relationship issues on your own, consider seeking counseling or therapy from professionals to get a fresh perspective and work through your issues. Remember that it's not over and trying this save my marriage course can also help!
Coming up with strategies on how to deal with your husband not wanting you and dealing with him can be challenging, but it's not impossible. There are many ways to tackle the issue and we have highlighted the important ones above. By doing these effectively, you can create a healthy relationship.
There's a way!
Dealing with a husband who no longer wants you can be a challenging experience and can feel like a blow to your self-worth. However, it's essential to remember that you are not alone, and your marriage can be saved. There are many ways to tackle the issue.
If you follow these ten discussed ways to deal with your husband not wanting you, you're taking the first crucial steps towards creating a healthy and fulfilling relationship with your husband. By identifying the issues, communicating openly, prioritizing your relationship and seeking counseling, you can work to improve your relationship.
As mentioned earlier, your value isn't dependent on your husband, so don't forget to take care of yourself, no matter what. If you're willing to put in the work, there is always hope for improvement. Keep an open mind, be patient, and most importantly, prioritize yourself and your own well-being.
By following these ten effective ways, you can gain a better understanding of how to deal with your husband, who no longer wants you. Ultimately, always keep in mind that you deserve to be loved. With the right approach, you can build the happy, healthy and fulfilling relationship you want.
Share this article on
Want to have a happier, healthier marriage?
If you feel disconnected or frustrated about the state of your marriage but want to avoid separation and/or divorce, the marriage.com course meant for married couples is an excellent resource to help you overcome the most challenging aspects of being married.
Learn More On This Topic
You May Also Like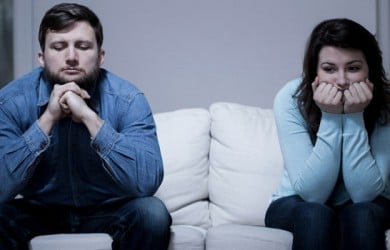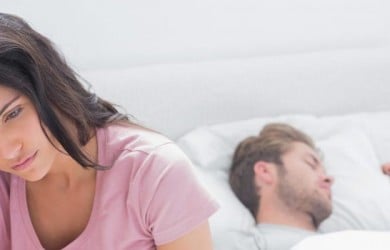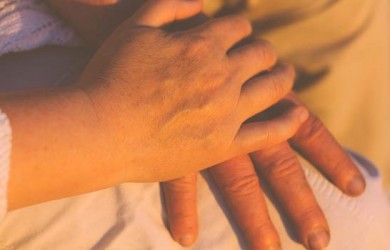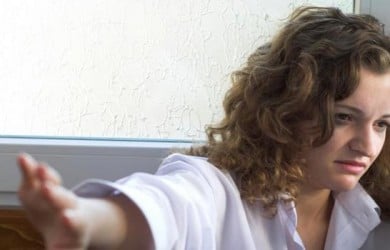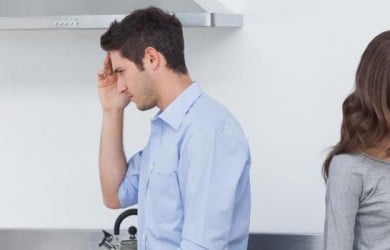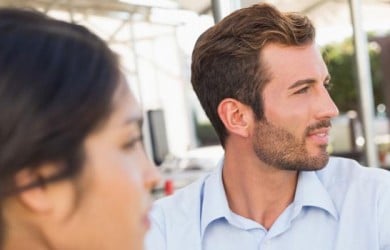 Popular Topics On Marriage Help