15 Signs of Cheating in a Long-Distance Relationship
Long-distance relationships are challenging affairs.
Sometimes it can't be helped. Real-life situations such as work deployment, University studies, and online relationships can split a couple apart or have it begin that way.
It's not an ideal scenario, but then again, love is stupid and crazy that way.
Luckily, modern technology bridges the communication gap that makes it easier for couples to keep in touch regardless of the distance.
But that doesn't mean that cheating in a long-distance relationship won't happen. Couples in long-distance relationships are more likely to worry that their partner is cheating on them.
Questions such as how to know if your boyfriend is cheating on you in a long-distance relationship are frequent topics among people involved in such a thing.
Long-distance relationship and cheating
Even long-term or married couples start to have anxiety over their relationship if their partner is away for extended periods of time.
It's a valid concern, not being able to check for the proverbial lipstick on the collar leaves a lot to the imagination, and it can quickly turn into negative fear and paranoia that your partner can succumb to long-distance cheating.
Signs he is cheating in a long-distance relationship become blurred, and trust eventually breaks down.
Regardless of the foundations in a relationship, trust is harder to establish when communication and physical contact is few and far between.
Long-distance relationship cheating signs can be as subtle as changes in the number of times their partner shows affection or a clear indication of disinterest, such as the gradual increase in "busy" schedules.
The lack of accessibility to physical intimacy is the most common cause of long-distance relationship cheating.
Individuals have needs, and loving couples are more than willing to fulfill those needs in non-long distance relationships.
On the other hand, if the relationship is hindered by physical distance, even if they are willing to have sex, it's just not possible. Technology can help, but there are times when it only increases the desire instead of satiate it.
What is cheating in a long-distance relationship?
People might think cheating means having sexual intercourse with someone other than your partner, but it's more than that.
Cheating is a combination of giving in to sexual desires, lying, and keeping secrets from your partner. Cheating long distance happens when you're not physically close to your partner, and you give in to the temptation of having another relationship.
Long-distance relationship cheating is one of the most common reasons couples break up.
Without their partners by their side, some people miss having "companions" and someone who will satisfy them sexually.
Now, we all know temptations exist, and being away with your loved one will make some people more vulnerable into giving in or for some, playing around.
Is a long-distance relationship possible without cheating?
Does long distance relationship and cheating go hand in hand? Is it inevitable?
Should you already conclude that when your partner is away from you, they would already cheat?
This would be unfair because it's possible to have an honest relationship without cheating even if you are hundreds of miles away from each other.
It would be hard, but it's not impossible.
Statistics on cheating in a long-distance relationship
A survey posted that 22% of the respondents admitted to having some sort of cheating in a long-distance relationship. These reports included keeping secrets, going on dates, flirting, sexual intercourse, and having another relationship.
15 signs of cheating in a long-distance relationship
Cheating in a long-distance relationship breaks down trust.
Just like any other case of infidelity. The problem with long-distance relationships, because the anxiety is higher, assurances are given more often, which makes the betrayal more hurtful.
"Is my long distance boyfriend cheating on me?"
That's one question you may want to ask and good thing there are signs to watch out for.
Here are 15 signs of cheating in a long-distance relationship:
1. They find less and less time to communicate
Long-distance relationship cheating signs may be subtle, but if you pay attention, you will notice them, and one of the most common signs is when your partner has less time to communicate with you.
Sure, we all get busy and focused on work or studies, but what if it happens often? One reason is that your partner may be busy talking to someone else.
2. They always have "technical problems"
You become excited to contact your partner after a long day's work, but suddenly, their phone is low battery. Sometimes, you look forward to face-time them but then they're out where there's limited to no signal.
What if all those accidental tech problems always happen? Maybe your long-distance girlfriend is really being unfaithful. Realizing that you have a long-distance relationship cheating girlfriend can devastate anyone.
3. There are fewer posts in social media
You notice your partner is no longer updating their social media accounts, even when you know that they usually post about their life, events, and gatherings.
Maybe they have another social media account you don't know of, especially when you have access to their primary account. Unfortunately, this is already a form of cheating and one of the first signs of cheating in a long distance relationship.
4. They sleep or work overtime more often
Over time, you get fewer calls answered. Either your partner is asleep, tired, or doing overtime. You just notice that they no longer have time for you, or ultimately, you are no longer on his list of priorities.
If you feel you're the only one committing more time and effort for your relationship to work, then you already seeing a sign of cheating in a long-distance relationship.
5. Conversations are shorter and become more generalized
There are many other ways how to tell if your long-distance boyfriend is cheating on you.
For example, you feel thrilled as your partner answers your call, only to get disappointed as they would end the call too soon because "they have other things to do."
"Am I the only one who misses you?"
If you like this more often than not, then you might be correct.
6. No details are given regarding their daily lives
Communication is very important, especially when you are in a long-distance relationship. This means you and your partner should give equal efforts to stay close.
But what if your partner no longer lets you know how they are doing? Before, you wake up and see messages or updates about their daily lives, but now, if you won't ask, your partner won't even remember to update you.
7. They always seem irritated
You miss your partner, so you ask about their daily life events and what they are doing. Sometimes you want to be a little mushy and sweet, but instead of reciprocating it, your partner becomes irritated.
If you notice these, then they are signs she is cheating in a long-distance relationship.
8. They seem nervous when you contact them
Does your partner always seem nervous when you face time with them? Like they stutter or seem to lose focus with your topic?
It would also take them sometime before they can 'get' what you mean or they may seem out of it most of the time. The reason? Well, this person might be focused on someone else.
9. They have new sets of rules about visitation
If you analyze this sign of a partner cheating in a long-distance relationship, it will all make perfect sense.
Does your partner ask you to call or chat a few hours before you visit? Or maybe they would prefer it if they would be the one visiting you.
Your partner may also seem nervous when you bring this topic up. This just means they are keeping something from you.
10. They no longer want to be associated with you on social media
Tagging your partner is just normal for couples, but what if your partner doesn't want to be tagged? If you insist, it might escalate into a bigger issue, so you brush it off.
Then again, you notice it happening frequently. If this person has a new friend on social media, they wouldn't find a trace of you. That, right there, is a red flag.
11. They have a new set of friends and they always go out
"I was just hanging out with my new buddies. I mean, I'll introduce you sometime. They are really busy."
If this is your partner's answer, if you ask about his 'weekend' buddies, and realize that it has been many months and you still haven't met them or seen them, then may need to wonder why.
12. You notice inconsistencies with their stories
Inconsistencies in stories and even in their daily life can mean one thing; this person is hiding something from you.
No one wants to be paranoid about cheating in a long-distance relationship, but if you feel and see that your partner's alibis and stories don't match up, then lies are there waiting to be uncovered.
13. They become defensive
As someone who wants to fix their relationship, you want to make sure that you have open communication. If you're seeing the signs, the first thing to do is to open up, but what if your partner gets angry and defensive?
You just want to talk, but your partner gets defensive and would often blame you for being paranoid. Again, this is a normal reaction when you're hiding something.
14. They are no longer emotionally there for you anymore
On your end, you too, would experience difficulties, and the one person you expect to be there for you emotionally to cheer you up is no longer interested.
"Sorry honey. I have things to do. Ring your best friend, she'll listen. Sorry, but I have to go."
Being shut off or being ignored by someone you love hurts and is also a sign that they are no longer emotionally connected with you.
15. You have a strong gut-feeling that your partner is cheating
You can feel it in your gut, especially when you've seen all the cheating in a long-distance relationship sign.
You may try to give a reason for every action, but over time, it will all make sense. You're still in a relationship, but only in paper or title, but other than that, you're no longer connected.
If you are experiencing a majority of the red flags mentioned above, then it's time to think about how you know when your man is cheating for sure.
What is intuition and do we all have it? Let Tori Olds, a therapist at Deep Eddy Psychotherapy in Austin, TX, teach us the basics about intuition.
Long-distance relationship cheating and moving forward
There are cases when such symptoms are just paranoia, and it wouldn't be fair to your husband/boyfriend to judge them based on just signs.
The first thing you need to figure out is what to do if your boyfriend cheats on you for real.
Are you willing to forgive them because of your challenging situation? Do you want to confront them and tell them to stop? Do you plan to cheat yourself? Or end the relationship and start anew?
Long-distance relationship cheating is still infidelity. That is especially true if you are a married couple. Regardless of the challenges and limitations of your current situation, it is not an excuse to cheat.
But then again, it's called cheating because it's about someone trying to have his cake and eat it too.
If we live in a society where polygamy is socially and universally accepted, then there wouldn't be any issues. But we don't, so people get around the norm and cheat.
Instinct and gut feeling may turn out to be true, however without evidence; you are just feeding into your own fears and paranoia.
Try to communicate, make sure you tell your partner the consequences of lying.
Before you open up such a sensitive topic based on the signs you think that's there, be ready to have an answer on what to do if your boyfriend cheats on you.
If you do find out your partner is cheating, you have three choices.
Walk away

Live with it

Tell him to stop and make amends
If you are not willing to do any of the three options, then don't even bother overthinking the signs.
Infidelity, including long-distance cheating, never ends well. So if you do find signs your long-distance boyfriend is cheating, it could signal the beginning of the end of your relationship.
Is there a way on how to avoid cheating in a long distance relationship?
There is one way that long-distance couple could try to avoid cheating, and that is, communication.
We've heard this before. Communication can make things work, but only if you try. Don't let your busy schedule stop you from talking to your partner.
For some, even this will become a challenge; after all, there is a greater chance to misunderstand each other when you're not together.
But if you love each other, wouldn't you want to try harder for the sake of your relationship?
This way, you have no reason to find happiness or satisfaction with someone else.
Advice for cheating couples in a long-distance relationship
If you confirm that your boyfriend is cheating while he is far away, it's time to sit back and reassess the relationship.
If it's a relationship that started online, you may want to think about who is the real partner. Your boyfriend may be cheating, but you are the third party.
If you have been in a long term relationship before you or your partner moved away, then you really should think about your relationship.
The more invested you are in a relationship; the more you should think about resolving the issue.
If you and your boyfriend are not together because of College, you spent high school together and gave your virginity on prom night, then it's a good idea to spread your wings. You are still young, and there's plenty of fish in the sea.
If you have been married for a couple of years with young children, then you may need to consider priorities.
Your husband gallivanting when he is away is unfortunate. Still, if the money he sends is absolutely necessary for your children's welfare, you may have to swallow your pride and forgive him.
That's the best cheating in a piece of long-distance relationship advice we offer, choosing a jerk to father your children is not the best option to choose, but your children don't have to suffer for it.
That is especially true if the jerk is still a good father in-spite of being a loser of a husband. Nothing good will come from long-distance relationship cheating.
So don't go dreaming about idea scenarios of what-ifs.
It's a waste of time and will just degenerate into finger-pointing and blame
calling. It will only increase the pain and hatred for each other, leading to a
messy break-up.
So try to open up communication lines and fix your relationship. See if your partner is willing to make amends and move forward.
If not, walk away with dignity and rebuild your life.
Takeaway
Realizing that you have to live apart from your partner is hard. There will be adjustments, and yes, the risk of cheating in a long-distance relationship will always be there.
But if you and your partner would work together and have open communication, then there's a greater chance that you will overcome this challenge.
Remember, love is strong when two people work together.
Share this article on
Want to have a happier, healthier marriage?
If you feel disconnected or frustrated about the state of your marriage but want to avoid separation and/or divorce, the marriage.com course meant for married couples is an excellent resource to help you overcome the most challenging aspects of being married.
Learn More On This Topic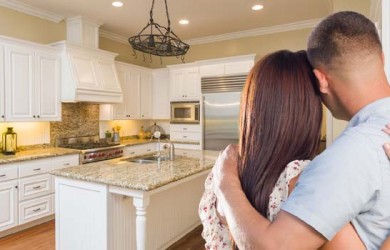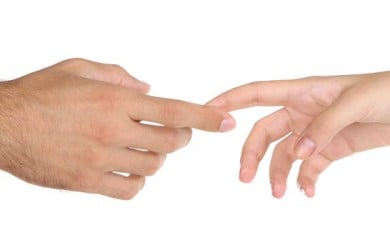 You May Also Like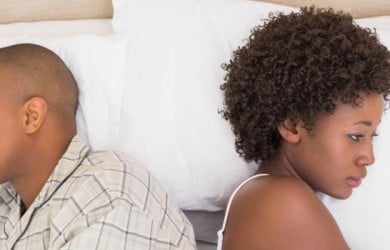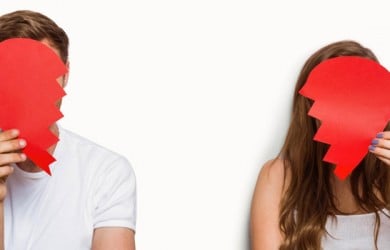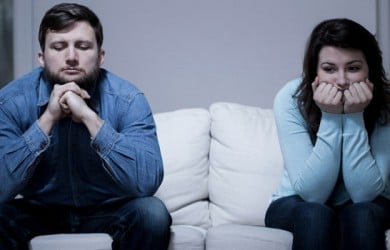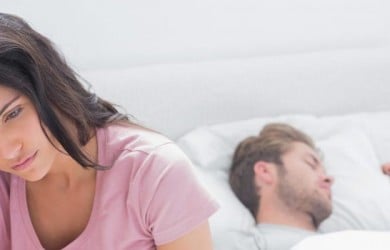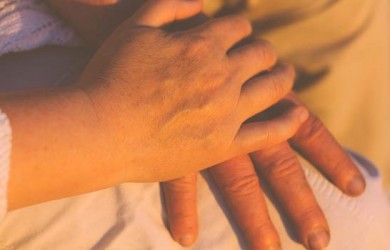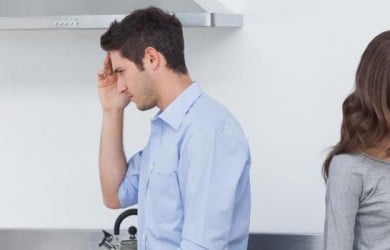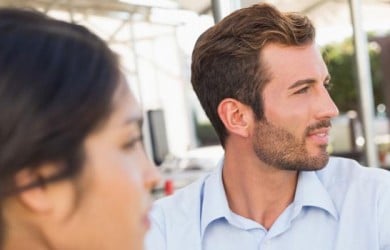 Popular Topics On Marriage Help