9 Keys to Long-Distance Relationship Advice for Guys
Long-distance relationships can be very challenging.
With long-distance relationships, anything is possible. You can either get even closer because you miss each other, or you may grow apart because you both are so engrossed in your own lives. Usually, it's the latter that takes place.
However, if you're willing to make your relationship last, then you need to work for it. Relationships require constant nurturing from time to time.
You need to assure your partner that despite being far away, you still love them immensely.
You need to build that trust that no matter what you'll still be there to support them at all times.
A lot of times, men and long-distance relationships are two words women don't want to hear in a single sentence.
If you're a guy who's in a long-distance relationship and you want to assure your partner that you indeed are a good partner, then this article is exactly what you need help you out.
You can also find yourself a long-distance flirting guide to long-distance relationships to help you out.
Related Reading: 10 Ways on How to Make Her Feel Special in Long Distance Relationship 
Here is some long-distance relationship advice for guys to follow
1. You need to express your feelings through your words
Do guys like long-distance relationships?
Usually not, and the fact that most guys aren't able to fully express their feelings makes things worse. However, this doesn't mean that you shouldn't try at all.
If you are in a relationship, you should at least put in the effort and let your girlfriend or wife how much you love and appreciate her, along with will all the things she'd want to hear.
You need to comfort them, make sure they don't feel alone.
You need to make them feel loved either through your words or through your actions. This is one of the long-distance relationship advice for guys that you must follow.
2. Don't be too controlling; let her live
Do not treat your partner as if she's weak and can't take care of themselves.
Women nowadays are not the damsel in distress; in fact, most of them are strong and independent. Therefore let her have her fun, do not be controlling.
If they want to have fun, let them do not stop them from doing new things, traveling, etc. Instead, be supportive and believe in them.
Related Reading: Managing a Long Distance Relationship 
3. Make sure to remember important dates
One of the most important long-distance relationship tips for guys is to remember dates.
When you're in a long-distance relationship remembering important dates shows how much you think about your partner. Therefore it's important for you to take responsibility and try to remember things.
Make use of your phone or other ways to remind you, especially if a special occasion is coming up.
4. If you did something wrong, apologize
You need to understand how to treat your girlfriend in a long-distance relationship, especially if you two get into a fight. If you did something wrong, then admit it and apologize. Admitting your mistake first will make your girlfriend feel that you really are sorry.
Firstly, tell her why you did it and why you think you made a mistake.
Then, make sure to find a way to either correct your mistake or make changes to prevent it from happening once again.
And lastly, learn from your mistake.
5. Always be honest and tell her the truth
Another one of the most important long distance relationship tips for men is never to lie.
If you truly love someone, then never hide the truth from her, even if you think that your lies will protect her from getting hurt. Hiding things from her just because you're scared of how she will react is selfish and unfair of you, so if you want your relationship to work, don't lie.
6. Do not ignore her calls
Make sure you don't intentionally ignore her attempts at communicating with you. Do not avoid her calls even if you are extremely busy.
Just tell her if you are busy, it won't hurt her. A good partner won't get mad if you are unable to answer your phone because they will understand if you are doing something important.
7. Make an effort to communicate with her
Don't wait for her to call or message instead try to be the first one to message instead. Make sure to call her back, reply to her messages, and facetime her whenever you can.
Related Reading: 10 Long Distance Relationship Problems and What to Do About Them 
8. Be sensitive about her feelings and choose your words wisely
A reason why most of the times guys and long-distance relationships don't work out is because, they don't think before they speak. Be careful when you're talking to her, especially if the two of you are arguing.
Think and make sure that your words are not hurtful, respect her not only as your girlfriend but also as a human being. Sometimes, people say things that they don't really mean to defend themselves when arguing.
Understand that this unhealthy and toxic way of dealing with a disagreement. Therefore this is one of the most important long-distance relationship advice for guys to follow.
9. Temptations
If you are in a long term relationship, don't let any temporary pleasures ruin it.
One of the best long-distance relationship advice for guys is that temptations are there to entice you. They are there to test you to see whether your love is true or not, and if you fail, that means that you don't deserve your partner in the first place.
Related Reading: 5 Ways You Can Spice up a Long-Distance Relationship 
Share this article on
Want to have a happier, healthier marriage?
If you feel disconnected or frustrated about the state of your marriage but want to avoid separation and/or divorce, the marriage.com course meant for married couples is an excellent resource to help you overcome the most challenging aspects of being married.
Learn More On This Topic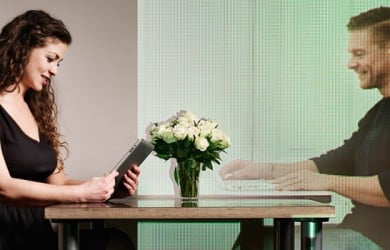 You May Also Like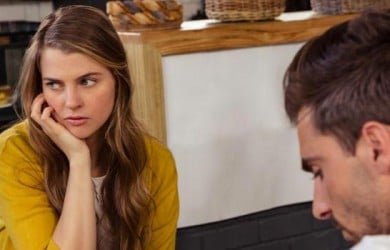 Popular Topics On Married Life