5 Ways You Can Spice up a Long-Distance Relationship
When it comes to long-distance relationships, there are a lot of negative thoughts about it and guess what, these thoughts are somewhat true.
It gets worse:
Long distance relationships involve so much effort including your blood, sweat, and tears, a lot of it. There comes a stage when your love starts to lose its sizzle and it becomes difficult to pass this difficult test. Wondering if you can pass this test? Take the quiz here.
Related Reading: Managing a Long Distance Relationship 

But here's the deal:
It's not true that you cannot do anything about it. If you believe in the love you share with your partner, this distance is not more than a small obstacle that stands between your dream life with your significant other.
These life-changing five long-distance relationship ideas will help you keep your love alive!
1. Surprise them with unexpected visits:
Let's face it, who doesn't like surprises? Especially when it's your boyfriend or girlfriend showing up at your front door when you are not even expecting them. This surprise is the best one your partner would want. In fact, you can think something more out of the box by showing up where they are such as a restaurant or a shopping mall.
Here's a tip:
Surprise visit on Valentine's Day or birthday will definitely bring joy to her life. Further, depending upon the occasion, an additional gift may or may not be necessary. Be mentally prepared since it will trigger many emotions such as awe, excitement, speechlessness, tears of joy etc.
Overall, this is an unbelievably sweet thing to do and whoever lives far away from their loved one, must try it at some of point of their life. These are some expert tips for you.
2. Keeping up the spice by sending naughty pictures:
Naughty pictures do not mean you have to send objectionable picture of yourself. If you do not trust your significant other with your pictures or are just afraid that it will end up in wrong hands, it's okay that you send them pictures of your body parts such as neck, legs, eyes, lips etc. Trust me, whatever you send them, they'll absolutely love it.
If you are still unsure because you are bit fearful about your pictures, you can make an agreement with your partner that they will delete it after seeing it or you can simply use apps that automatically does this.
Related Reading: 9 Fun Long Distance Relationship Activities to Do with Your Partner


Here's a catch:
You can be humorous with your pics too. Sending funny pictures with some snapchat filters on, will instantly bringing smile on your partner's face. Moreover, sending them snaps of what you are doing will make them feel like they are right there with you.
3. Fire up your love life through love letters:
Thinking letters are outdated? Think again. Surely there is an advancement in technology you can easily send a cute text, a brief email, a quick phone call but when it comes to love letters, there is nothing better than seeing your mailbox full of your loved one's hand writings.
The best part about it?
Furthermore, these love letters provide a gateway to the past. You can always look back in time and read these pieces of paper with sweet words written all over it. There are so many ideas you can try. You can write a love letter for every reason you love them for every single day.
Also, it does not have to be something very serious and emotional. Sharing jokes, daily-life stuff, pictures, anything will help you keeping your romance alive.
Still confused about it? Check out these best communication advices for a long-distance relationship.
4. Play different games to encourage joyfulness:
Playing games is another thing you can do with your significant other. If you think there's a lack of passion between you or there is so much stress of not being together, you can ease it up by trying different games to play with each other. The sense of competition that will develop is so adorable.
You might be wondering:
What are the games that you both can play at the same time? Well, there are a number of online games that you can play easily or a board game through Skype will do it for you. Games like 2 Truths 1 Lie, What If, Three Word Story etc. are games you should definitely try.
Related Reading: 20 Long Distance Relationship Games Ideas 


5. Plan a romantic eve together:
This is only for people who see each other daily? Not really. Since, you are in the age of technology. There are several ways you can communicate with each other e.g. Skype Video Sessions. Hence, why just limit yourself to just a mere video call? Think out of the box, dress up for your partner, choose a romantic movie you can watch at the same time, grab a glass of wine and voila! You got yourself a great romantic eve.
Maybe it's not exactly how a date night should be, but still it's a tremendous way you can spend a quality time with your partner.
What's the bottom-line?
If you are in a long-term relationship, it doesn't mean there's a death knell. You can certainly spice thing up by being innovative with these ideas. By doing these things you constantly remind your partner that you care, miss and love them a lot. These day to day reminders are what make long-distance relationships long-lasting.
Related Reading: 10 Ways to Survive and Thrive in a Long Distance Relationship 
Share this article on
Want to have a happier, healthier marriage?
If you feel disconnected or frustrated about the state of your marriage but want to avoid separation and/or divorce, the marriage.com course meant for married couples is an excellent resource to help you overcome the most challenging aspects of being married.
Learn More On This Topic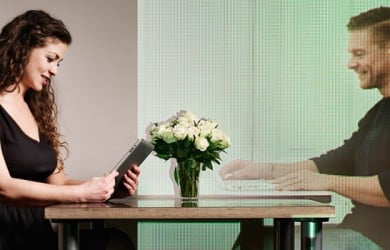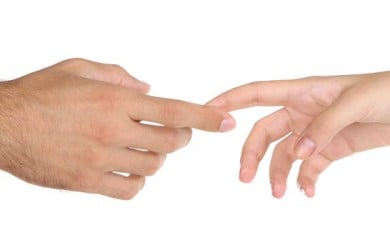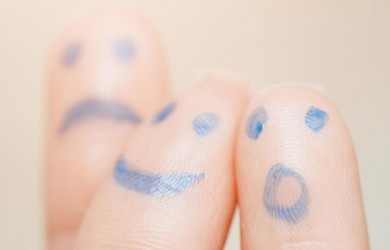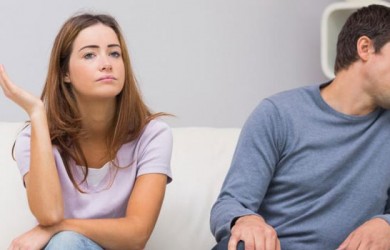 You May Also Like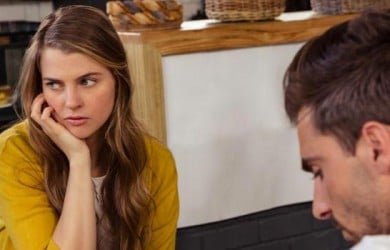 Popular Topics On Married Life