What Is SD/SB Relationship?
The world is full of all different kinds of relationships. Many people choose a committed partnership, in which they settle down, get married, and share household bills and responsibilities. While this may be the norm, some people choose a different route: the SD/SB relationship.
The SD/SB arrangement, while perhaps not conventional, is a legitimate relationship, and those who participate in such a partnership find it to be beneficial. Learn the ins and outs of SB/SD dating here.
What is SD/SB relationship
Put simply, the SD/SB relationship is a sugar daddy, sugar baby partnership. One member of the relationship takes the role of the wealthy "sugar daddy," while the other is his companion, or "sugar baby."
What SD means in the relationship
Well, in the SD/SB relationship, SD stands for "sugar daddy." The sugar daddy is typically a well-off man who wants the company of an attractive younger woman. In exchange for her time and attention, the sugar daddy or SD assists the sugar baby in some way, typically financially.
While a sugar daddy may quite literally assist the sugar baby by giving her money, he may also provide connections that help her to grow her career or get ahead in life, or he may shower her with gifts and take her on expensive vacations.
What SB means in the relationship
On the other hand, the SB in the SD/SB partnership is the sugar baby. This is an attractive younger woman who seeks the help of a sugar daddy.
The sugar baby may need financial support for school, or may be seeking financial assistance to help with bills like housing or a car payment. In exchange for her companionship and affection, however, this may look, the sugar baby receives assistance from the sugar daddy.
Types of SB/SD arrangements
The SD/SB type of relationship does not have just one look. In fact, there are multiple types of sugar relationships, depending upon what the couple agrees to as the terms of their partnership.
People may think that all sugar relationships involve a sugar baby giving sex in exchange for money, but there is more to sugar relationships than this. There are multiple types of sugar babies, and just as many types of sugar daddies to go along with them.
Consider the following types of sugar relationships:
Sometimes, an SD/SB relationship can be as simple as the sugar daddy mentoring a younger woman and helping her to advance her career. He may link her to job opportunities or assist her with networking to grow her business.
The sugar daddy may also educate the sugar baby and share his skills and knowledge to help her better herself. In exchange for his mentoring, the sugar baby provides companionship to the sugar daddy.
Related Reading: 

Are You Gaining Something From Your Relationship

?
As previously mentioned, SD/SB dating doesn't always involve sex. Sometimes, both parties are simply interested in friendship. The sugar daddy may have a busy work schedule and a stressful life, and he may just need a friend to support him and listen to him.
The sugar baby may benefit from this arrangement if she is just seeking a connection and financial support without the challenges that come with romantic relationships.
A wealthy sugar daddy who has to travel for business may invite a sugar baby along on his trips to keep him company.
He benefits from the companionship so he doesn't have to be so lonely while traveling for work, while the sugar baby gets to explore the world and enjoy exotic vacations at his expense.
In some cases, there is sex involved in the SD/SB relationship. What makes this different from prostitution, however, is that there is an emotional connection between the partners.
The sugar baby provides not only companionship but also sex, and in turn, the sugar daddy supports her financially in some way.
Sexual SD/SB dating is also different from prositution, because the partnership involves repeated sex between the two parties, whereas prositution typically involves a man having sex with a prostitute once, and never seeing her again. SD/SB relationships, on the other hand, are an ongoing commitment.
Also Try: Are You Good at Sex Quiz
Online SD/SB relationship
Some types of sugar daddies may prefer to meet only online, with no in-person or physical connection. This may involve chatting, emailing, or exchanging photos. Sometimes, the sugar daddy may request sexual photos. So, it is important to use caution if engaging in this type of SD/SB relationship.
Some sugar babies may find that this arrangement works perfectly for them, because they get the financial support of a sugar daddy without having to meet up with him and can conduct the entire relationship virtually.
Keep in mind that some sugar daddies may be married, and simply have sugar babies on the side for additional companionship. They may help the sugar baby to advance her career, or give her some sort of financial support in exchange for dates or friendship.
Some sugar babies may also be in committed relationships, in which their significant others allow them to maintain contact with the sugar daddy for financial benefit.
Also Try: Should I Date Him Quiz
What are the terms of an SD/SB relationship
The reality is that each SD/SB relationship works a little differently, because the couple has to decide the terms that guide the relationship.
Ultimately, they are a form of negotiation. The sugar daddy gives pampering in exchange for some type of companionship from the sugar baby, whether it be in the form of friendship, sex, or dates.
What these relationships all have in common is that one person offers companionship, in exchange for some sort of compensation. The compensation may be in the form of an allowance, gifts, vacations, or tuition payments.
Some SD/SB relationships may even be entirely monogamous relationships between a man and a woman while others could be non-monogamous. What makes them an SD/SB relationship is that the woman is benefitting in the form of pampering and compensation that she wouldn't otherwise receive.
The terms of SD/SB relationships also involve an ongoing commitment. They are not a one-time meet up or one-time hookup in which a sugar daddy gives money to compensate for sex. This is what is seen with prostitution or escort services, which is an entirely different concept.
How to have a successful SD/SB relationship
If you want a successful SD/SB relationship, there are some tips to follow to make this type of relationship work. The following strategies can help you to have a successful SD/SB arrangement:
Even if you are getting something out of the relationship, you have a right to stand up for your needs and interests. Be clear with your partner about what it is you expect from the relationship.
Being clear about your needs from the start prevents you from ending up in a situation that wasn't what you wanted.
It's also important that if you have a committed relationship with a spouse or significant other and are seeking a sugar daddy outside of your primary relationship, you have the consent of your partner to participate in the SD/SB relationship.
Related Reading: 

5 Emotional Needs Every Couple Needs to Know
If you're not willing to have sex with a sugar daddy and simply want more of a companionship type relationship, you shouldn't feel obligated to have sex.
If a sexual relationship isn't your intent, make it known and stick to it. Or, perhaps you aren't comfortable having sex right away. Don't feel the need to put out immediately in order to satisfy the sugar daddy.
Discuss the reason you need funds
Some sugar daddies may be more likely to agree to give an allowance or a tuition payment if you discuss the specific need for the funds.
For example, if you're going back to school or attempting to start a business, they may see their payments to you as an investment. Or, perhaps you have specific bills you need assistance with. Either way, knowing where their money is going can be reassuring for some sugar daddies.
Related Reading: 

How Does Money Affect Relationships? 3 Tips for Money Conflicts
Maybe you're meeting up with your sugar daddy in person for the first time, or you're traveling across the country to visit with him. If this is the case, make sure you are taking steps to stay safe.
Tell a trusted friend that you're going to see him, and make sure you share your location with them so they can keep tabs on you or send help in case something goes wrong.
Related Reading: 

Creating A Safe Haven For Communication

 
If you are an SB looking for SD, you might consider looking for a partner on SB/SD sites. These websites can link you to people who are looking for similar arrangements. Just be sure to use caution, as mentioned above.
Related Reading: 

15 Best Websites for Online Relationship Advice
Check out this video explaining how you can be a successful sugar baby:

Conclusion
An SD/SB relationship isn't for everyone, but some people find that this arrangement meets their needs perfectly.
You can think of the SD/SB arrangement as a sort of agreement in which one person receives a form of companionship in exchange for pampering, in the form of gifts, trips, or financial compensation.
For those who participate in SD/SB dating, the arrangement can be just as loving as any other relationship, although the terms may be different.
Share this article on
Want to have a happier, healthier marriage?
If you feel disconnected or frustrated about the state of your marriage but want to avoid separation and/or divorce, the marriage.com course meant for married couples is an excellent resource to help you overcome the most challenging aspects of being married.
More On This Topic
You May Also Like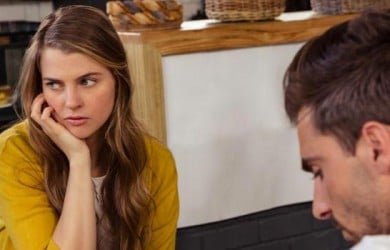 Popular Topics On Married Life