10 Signs Your Vacation Romance is Meant to Last
Can a vacation romance really last? Accepted wisdom says no. Take a vacation romance and add in bills, commute to work on cold days, and the stresses of your normal life, and it will fizzle out like the candles you lit that night on the beach.
But do vacation romances always have to end?
While it's true that many vacation romances are best left to those summer nights, some of them can turn into something more serious – ask Sandy and Danny from Grease!
Do vacation romances work?
With romantic movies, a lasting holiday romance is very common.
It's when you meet someone and you are swept off your feet, and in no time, you've found the one, but can a holiday romance last in real life?
The answer is yes, it's possible to turn a holiday fling into a mature and full-blown relationship.
However, it takes a lot of considerations before you can say it worked.
From managing expectations, your views in life, how you handle stress, your goals in life, and so much more.
So, do holiday romances last? It depends with you and the person you will fall in love with.
10 signs your vacation romance is meant to last
Check out these signs that your vacation romance is meant to last.
1. You met accidentally
Vacations are a great chance for some low-pressure fun and flirting. There's nothing wrong with that if you go into it with your eyes open, and you're upfront with your partners that you're not looking for anything serious.
Chances are, though, that when you set out to find something casual, you'll meet other people who want the same thing. It's fun – but it doesn't set you up for a serious relationship.
If, on the other hand, you meet them while you are both waiting to book a place on a boat trip around the harbor or deciding what to pick from a delicious local seafood menu, there's more chance of it turning into something serious.
If you weren't looking for anything, but you just met and clicked naturally, your relationship might be meant to last.
2. You want the same things
Being on vacation is a lot of fun. The most serious decision you need to make together is where to eat that night or which cocktail to try first. But what about back in the real world? How do your future hopes and plans gel?
If you both have a passion for traveling, a longing to live an artist's life in that one city you've always wanted to move to, or a dream of 2.5 kids and a cozy house in the suburbs, you're off to a good start.
Shared goals for the future are a sign that once the vacation is over, you'll still have a lot in common. It's not just about goals, either. Take a look at your core values and see how much you have in common – if you find a lot of shared ground, this could be something special.
3. You felt comfortable straight away
Many vacation romances that turn into something more started off with that unmistakable "click." From the moment you met, you could talk about anything and everything. You laughed at the same things. You just knew that they got you.
Pay attention if spending time together feels natural even though you barely know each other. If you find you don't mind letting your goofy side out around them, or you don't care if your hair isn't perfect, that's a good sign that you mesh well together.
Feeling like you've already known each other forever is a good early indicator that there could be a real spark between the two of you.
4. You're already paying attention to each other
Actions speak louder than words, which is true regarding vacation romances.
Did they remember your favorite drink after just one order? Did you go back and buy them that one special souvenir you know they really wanted? Do you take the time to check in with how the other is doing?
If you're already taking note of what matters, how they feel, and what they want, then you already have a caring connection. That can be a powerful foundation for something that lasts beyond the final hotel checkout.
Related Reading: 

Attention Seeking Behavior in Relationship : Examples & How to Stop
5. You enjoy each other's company
Genuinely enjoying each other's company is vital for any relationship to thrive. There's nothing wrong with appreciating their beach-tanned physique or striking blue eyes, but finding them easy on the eye isn't the foundation of a long term relationship.
Many vacation romances are built around flirting and sex. It's great fun; sometimes, that's just what you want from a holiday fling. But sometimes there's more. You find you can talk all night. You love being with them even if you're doing something simple like laying by the pool.
You can lapse into a comfortable silence and enjoy watching the ocean or exploring the local town together.
If you genuinely like who they are and what they stand for, you might just have the beginnings of something special. If being around them lights you up no matter what you're doing, chances are you'll be great together when you get back to normality, too.
6. You feel head over heels in love
You came on a vacation to relieve stress, but it turned out to be a vacation of love. It's unexpected, full of thrill, and it's nothing you've ever felt before.
If you don't believe that movies about vacation romance can come true, then that's where you are wrong. Sometimes, people fall head-over-heels in love.
It's not just about making out or the thrill of getting to know someone. Somehow, it's different, and you both know it. That, right there, is a sign that your vacation romance is meant to last.
7. Even your friends and family get along
A holiday romance usually starts with a group of friends meeting each other. Then you notice someone and instantly hit it off.
Before you know it, you're starting a vacation romance. Notice if your peers are still hanging out because if they do, then that's definitely a good sign.
It would be exceptional if, on that vacation, you could meet their friends or family members. What was your vibe? Did it go well?
If you have a lasting romance after your vacation, you'll meet them again.
Related Reading: 

The Correlation Between Friendship and Relationship
8. You want to savor each moment that you're together
The usual romance vacation is fast-paced, but what if you're not like that at all? What if you take things slowly, savoring each moment you're together?
Each day you're together feels like a dream; in that dream, you don't want to return to the waking world. It's one sign you want to take this fling to a new level.
9. You plan to meet again
One suspense romance vacation that people love is that it's supposed to end after the vacation is over, but what if you don't want it to end?
If, in the short time you've been together, you are already planning to see each other again.
This is an encouraging sign that your romance vacation can turn into a serious one. Don't close off the possibilities.
Related Reading: 

10 Signs You're About to Meet the Love of Your Life
10. You don't want to say goodbye
Enjoying your time together, drinking, partying, getting romance vacation rentals, and spending all your time together seems like a dream.
These must end. Will you keep the memories and move on, or will you feel this heavy ache in your heart that you don't want to leave?
Not wanting to say goodbye means that what you feel is more than just a romantic vacation.
5 do's and don'ts of vacation romance
Romance vacation packages can be cheap if you know how to look for deals. It's the perfect option to unwind and free your mind.
It's just a bonus if you will have a vacation romance. So, in case you'll meet someone special, note the dos and don'ts of a vacation romance.
Holiday Romance Do's
1. Be yourself
When you meet someone, be yourself. You will shine when you become comfortable in your own skin, and that's attractive.
2. Be interesting as a person
Remember that you are interesting just the way you are. Talk about the things that you love, your experiences, and your interests. You will attract the right person.
3. Be honest
It's intoxicating to have a fling, but if you do, make sure you are honest. If you have a family, let the person know. If you have a kid, say so and be proud of it.
4. Do enjoy yourself
One of the most important rules is to enjoy. You're on vacation not to find a fling but to enjoy. Go with the flow.
Related Reading: 

10 Ways to Enjoy a Casual Relationship
5. Do embrace the fact that you can fall in love
People may think that vacation romance won't last, but in some cases, they do. Be optimistic and know you can fall in love in the right circumstances.
Holiday Romance Don'ts
1. Don't make promises
It's so easy to make false promises when you want a vacation romance but don't. You're not on vacation, and not to con people.
2. Don't have sex on the first date
Okay, this may look controversial, but it's better not to. While some people enjoy this, think well before you engage in sex.
Focus on getting to know each other first if you want a lasting romance.
Related Reading: 

The Good and the Bad, and the Ugly of Sex on the First Date
3. Don't like or makeup things
It's easy for us to make up stories to get our way. Don't do this. False achievements and even your status in life wouldn't get you anywhere with a potential partner.
4. Don't be a kiss and tell
If your fling ends, please don't be a kiss-and-tell. Respect the person and the memories that you made.
Related Reading: 

How a Lack of Kissing in a Relationship Affects Your Committed Partnership
5. Don't cheat
Sometimes, couples who undergo marriage counseling are advised to take vacations alone. This gives them time to reflect on themselves and come back as a whole.
Learning how to romance after a boyfriend comes home from vacation works well for couples struggling to work things out.
If you're already married or committed, don't start a romance vacation that could lead to cheating.
Here is a video that can help you with your checklist for the vacation.
10 great reasons to let your holiday fling become serious
Some people are okay with imagining having a vacation romance. They don't think it's possible in real life because of trust issues and dangers.
While that is true, we can't just tag it as a red flag when you fall for someone when you're on vacation.
Aside from the thrill, here are ten practical reasons to allow yourself and your vacation romance to become serious.
1. It's a great way to start a relationship
What better way to start a relationship than to meet someone in a peaceful and beautiful location?
Aside from being in a fairy-tale-like setting, you also enjoy the first days of love under the sun, watching the sunset, hiking, and so much more.
It all makes sense. When you return to the real world of work, deadlines, and stress, you have something beautiful to look forward to.
2. You get to save money
A holiday romance also has its perks. It doesn't matter if you meet a native, a foreigner, or someone from your hometown.
If you plan on spending time together, it also means sharing expenses. That makes sense, right?
You can extend your stay and be together by saving some money.
3. You can easily move on when you're far apart
Okay, say you tried to make it all work out, but it didn't. Since you are in a long-distance relationship, you can easily cut your ties and say goodbyes.
This is where distance plays its part. It would be easier to end your short relationship and move on.
4. You might get an exciting relationship
If you're confined in your office, chances are, you'll fall in love there too. With vacation romance, you get the chance to meet other people.
The suspense romance vacation is amazing. You can meet new people, learn new interests, and even discover yourself.
Related Reading: 

15 Signs of a Passionate Relationship
5. Plenty of time to get to know each other
Most vacation romances end up in LDR. That being said, you can use technology to learn more about each other.
Take your time, and don't rush things. When you're far from being physically intimate, you're left with time to communicate and get to know each other.
6. There's a chance you've already met your soul mate
Do holiday romances last? Well, some of them do, and they come out stronger.
It's funny how you can't find any person who matches you here, and it turns out you'll find "the one" elsewhere, somewhere far away. Don't close your doors about vacation romance love stories.
Related Reading: 

25 Ways on How to Attract Your Soulmate
7. You control the pace
Another thing to consider about vacation romance is that you can dictate if you'll go slowly or not.
Say you think you've the one, yet you know it's better to take things slowly; then you can do so. This works well for LDR couples.
8. You see the best in each other
What we love about holiday romance is that everyone is so laid-back, happy, and positive. You meet your soul mate and are more open to discovering one another.
You show the real you and vice versa. Maybe, that's the reason many people fall in love in vacations.
Related Reading: 

140 Questions for Couples to Ask Each Other
9. You can keep in touch
Thank you so much for the technology! Even if you are hundreds, if not thousands, of miles away, you can still call, face time, and write emails to each other.
Gone are the days when you lose hope waiting for your lover to send you a mail. Today, even distance poses no threat to loving hearts.
10. It's a great way to start a new relationship
Are you heartbroken? Go on a vacation. It's better if you think you are ready because holiday romance is a wonderful way to open your heart and learn to love again.
Embrace the beauty of nature, the friendly people, and that person who seems to like you.
Related Reading: 

Five Steps To Take Before Starting A New Relationship
Why a holiday fling can become a serious relationship
A holiday romance can turn into a serious relationship because people are different. Sure, some look for flings. Some wouldn't even last a few days, but not all.
There are genuine people out there who are looking for their soul mate. These types of relationships shouldn't be tagged as flings because some become a lifetime of commitment.
The secret is maturity, respect, effort, trust, and love.
FAQ's
We'll address some of the most frequently asked questions for those who still have lots on their mind about vacation romance.
Can vacation romance last?
A vacation romance can last, and many people have met their lifetime companions when they are having a vacation, because why not?
Not everyone is looking for a fling. Some look for stability, marriage, and building a family.
Do people fall in love on vacation?
They sure do! When people are relaxed and having their best time, they also become emotionally available. That's why many people fall in love while on a vacation.
Aside from that, you can't help but appreciate everything, including love, when you're in paradise, right?
How long do holiday romances last?
A holiday romance could last up for a few days, weeks, or even a lifetime. It all depends on how you treat each other.
It doesn't matter if you met each other on a cruise ship, beach, or on tour. What matters is how you value what you are feeling and how you nurture it.
How long should romance last?
No one can put a timeframe in any relationship, holiday romance or not. Every love story is different. Every setting, back story and future is different.
So, who is to say whether a love story that started in a holiday romance couldn't last a year or more?
Takeaway
Like in the musical Grease, having a holiday romance is addicting, exhilarating, and beautiful. However, many fear that their romance will also end when the vacation ends.
Vacation romances don't have to end when you pack your luggage to go home. If you've got a real connection and more than just your vacation in common, why not talk to them about rekindling the flame after you go home? You might find yourself with an unforgettable souvenir!
A relationship is about two people who love, respect and understand each other. If they are both willing to work hard, what's stopping their relationship from flourishing and lasting a lifetime?
Share this article on
Want to have a happier, healthier marriage?
If you feel disconnected or frustrated about the state of your marriage but want to avoid separation and/or divorce, the marriage.com course meant for married couples is an excellent resource to help you overcome the most challenging aspects of being married.
More On This Topic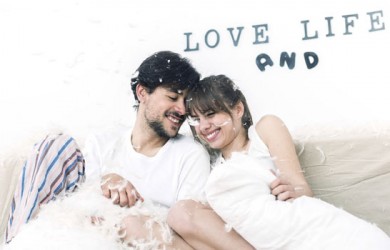 You May Also Like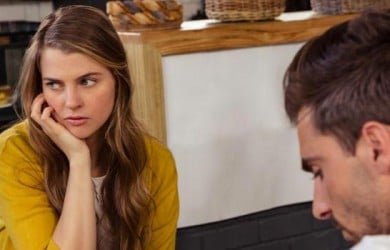 Popular Topics On Married Life