15 Best Websites for Online Relationship Advice
In today's fast-paced world, we prefer not to waste our time and look for immediate solutions to our problems.
Moreover, we do not prefer to step outside our homes because of the recent pandemic unless it's too important. We usually get most of our needs fulfilled by reaching out to our smartphones or laptops and clicking a few tabs.
Seeking online relationship advice has become quite popular these days as compared to the conventional practices.
Why look for relationship advice online?
You may be asking yourself: If I look for relationship advice online, am I just asking to be trolled?
Definitely not!
There are plenty of great reasons why people cruise the world wide web for advice on romance.
Online relationship advice provides you the convenience of reaching out to the most experienced, popular, and licensed professionals from the comfort of your couch.
Whether you are looking for the professional help from therapists or online marriage courses – or are looking for relatability and advice from your peers, the internet has got you covered.
There are plenty of websites available to help you on your journey through love. Keep reading to find out the 15 best websites for online relationship advice.
15 top websites for online relationship advice
1. Marriage.com
When it comes to online relationship advice, Marriage.com has it all.
This website hosts a myriad of helpful articles designed to help couples who are dating, getting married, or who have been married for a long time. Articles also cover topics like starting a family, raising children, relationship troubles, and divorce.
Writers are a pleasant mix of industry professionals, social workers, therapists, lawyers, and relationship experts. This gives their archive a great mix of advice and perspectives.
Marriage.com is one of the best online relationship advice sites as it offers legal guides written by professionals for those looking to sign a prenup or get a divorce.
This website offers three online marriage courses for readers.
Marriage Course

(designed to help couples open the line of communication and create a healthy, happy relationship)

Save My Marriage Course

(designed for those on the brink of separation to come back together and save their love)

Pre-Marriage Course

(designed to ensure newly engaged couples go into their marriage with all the advice they'll ever need to be happy)
Pros
Great archive of articles and advice

Fun quizzes and quotes

Videos

Legal guides are written by professionals

Advice forum

Easy therapist finder

Helpful marriage courses for couples in different stages of their relationship
Cons
You need to pay for the marriage courses. Nevertheless, the charges are pretty affordable as compared to the immense benefits these courses provide.
2. Ask E. Jean
Jean is a relationship column published in

Elle Magazine

. It is the longest currently-running advice column in the USA.
This website is well-established and has excellent online relationship advice for any question you could have about relationships, sex, family, pregnancy, and more!
Jean is a well-established writer who has written for Saturday Night Live and was a contributing editor to Esquire and Outside – so you know her advice is going to be timely and enjoyable to read.
Pros
Timely and informative advice
Cons
Not easy to contact E. Jean
3. Cosmopolitan
Cosmopolitan has long been regarded as one of the best relationship websites on the internet. Articles range from deep dives to fun, and lighthearted relationship takes that feature plenty of GIFS to feast your eyes on.
Whether you're looking to learn about dating apps, wedding planning, or sex positions, Cosmopolitan has been supplying women (and men!) with all the online relationship advice they can handle.
Pros
Well-established brand

Wide variety of topics to read about

LGBTQ+ friendly
Cons
Not always about relationships

No easy way to engage other readers in the articles
4. Ask Men
Ask Men is an excellent resource for men looking for the best online relationship advice possible. Subjects range from sex, romance, and dating advice.
While there isn't a dedicated question and answer section (unless you count their Reddit page), this website does contain informative articles that will help men keep their relationships healthy and thriving.
Pros
Informative articles

Wide variety of relationship topics

Reddit forum available to do a deep dive with fellow readers

LGBTQ+ friendly

Sources cited
Cons
Articles not always written by professionals
5. Reddit
Reddit is the ultimate crowdsourcing forum for online relationship advice.
You can ask deep questions about love and life, discuss serious topics like divorce and substance abuse in relationships, or discuss the sillier sides of romance.
Because it is a public forum, not all posters will be professional relationship experts. Still, for the most part, users will do their best to offer advice, tips, or express empathy at whatever it is you are going through.
Pros
Get online relationship advice free

Well moderated forums

Ability to ask for

relationship advice

online and maintain anonymity

Popular questions or answers will be upvoted
Cons
Difficult to follow Reddit's posting rules

Not all questions will receive answers

Posters can sometimes be blunt or rude

No guarantee of getting expert advice
6. Dear Sugars
Hosted by Steve Almond and Cheryl Strayed (the author of mega-famous book and movie, Wild) is the relationship podcast Dear Sugars.
Voted as one of the best relationship website podcasts, this daring duo dives deep into all things relationship, with topics ranging from love and jealousy to sexuality and divorce.
With frequent guests, these two aren't afraid to let their empathy shine as they delve into lighthearted and sometimes downright dark questions.
Pros
Episodes released weekly

Ability to contact the hosts personally with your questions
Cons
Hosts are not professional therapists
7. Myers Briggs Personality Test
Communication is the key to great relationships. Couples who know each other – and themselves- have a better understanding of how to treat each other.
With more than one and a half million tests taken, couples can discover which of the 16 personality types they most relate to.
The test is a series of questions. You answer 'Inaccurate,' 'Neutral,' or 'Accurate' based on how well each statement describes you.
Once the test is done, you and your partner will have a deeper insight into your strengths, weaknesses, and what drew your different personalities together.
Pros
Test results help partners understand their strengths and weaknesses better

Encourages personal growth

Speaking about the test results will help improve partner communication
Cons
Since there are many

personality types

, you may not always agree with your test results

Test is not short and may take a bit of time to complete
8. Love Is Respect
This website offers many helpful online relationship advice and statistics on dating, signs of a healthy relationship, and tips on increasing your personal safety.
Love is respect also offers a hotline and text option for those who are suffering from intimate partner violence. If you are in an unhealthy relationship, Love is Respect will empower you with information, resources, and personal support.
Pros
Contains helpful information and statistics

Phone and text options available for chatting

If you think an abuser is monitoring your internet, Love Is Respect offers a quick popup that allows you to exit their website.

LGBTQ+ Friendly
Cons
It isn't easy to spot the experts or professional counselors on this site
9. Five Love Languages
Have you ever been in love but don't quite feel like you and your partner are on the same page? Created by Dr. Gary Chapman, the Five Love Languages explores the theory that people give and receive love differently.
This is easily one of the most fun relationship advice websites to learn more about your love style.
The love languages include:
Words of affirmation

Acts of service

Receiving gifts

Quality time

Physical touch
Once you learn each other's love languages, you'll be able to show your partner affection in the best way possible.
Pros
Free

Easy quiz helps couples decipher their love language

Can be used for couples or friends

Professional relationship advice
Cons
To get the full experience of the Five Love Languages, you will need to buy Dr. Chapman's book "The 5 Love Languages. The Secret to Love That Lasts."
10. Quora
Have you ever wondered if others are going through the same issues you are?
If you've ever wanted to crowdsource answers for a specific relationship question, Quora is the place to go for relationship advice online.
On Quora, you can post questions you have about love, sex, and relationships and get answers from a wide variety of people from all over the world.
Users can upvote comments so that you see the most helpful answers first.
Pros
Ability to ask for relationship advice online with anonymity

The upvoting system filters the most helpful answers

Get relationship advice online free
Cons
You may get rude comments from trolls

Some questions go unanswered

Since the answers aren't from relationship professionals, you may not always get great responses.
11. Dear Prudence
Dear Prudence is an advice column on Slate.com where Danny M. Lavery responds to user-submitted questions about life, work, and relationships.
You can email Lavery, submit your questions and comments on the Slate website, or leave a voicemail for the Dear Prudence podcast, giving you plenty of options for figuring out how you want your questions to be answered.
Pros
Ability to ask questions around a wide variety of relationship-related topics

LGBTQ+ friendly

Multiple avenues for asking questions
Cons
Advice may not always be something you want to hear
12. BetterHelp
BetterHelp is a great resource for online relationship advice because it focuses on relationship therapy and relationship expert advice. Therapists are licensed and registered to help service you alone or and your partner through relationship advice for couples sessions.
Not only will you have professionals helping you, but also have a fantastic range of options to contact your therapist, including phone, text messaging, online chat, and video sessions.
Pros
Great for solo therapy or

couple's therapy

You can cancel your subscription anytime

You can be rematched with a therapist who suits you best

Professional and licensed advice

No scheduling needed – talk to a therapist at any time.
Cons
Costs $60-90 USD per week
13. Hope Recovery
Being in an abusive relationship is complicated and sometimes frightening. It is comforting to know you are not alone. Hope Recovery provides a variety of support groups all over the year based on people's demand.
The groups can be made available online or in-person to the survivors of domestic violence, sexual trauma, or childhood abuse.
If you are in an abusive relationship, you should also visit The National Domestic Violence Hotline and get help from friends, family, local shelters, or the police to get out of a dangerous situation.
Pros
You can access either semi-open, open or closed groups

the groups are designed to complement professional treatment
Cons
You cannot join a closed group once it has started. You will be put on the waiting list.

These support groups are not a substitute for professional treatment.
14. eNotAlone
While not as popular as its cousins Reddit and Quora, eNotAlone is a public online relationship advice forum. You can talk about all aspects of love and relationships, including family, divorce, grief, and the list goes on.
This forum is great because it has an abundance of active members who are waiting to talk with you or answer a question you have.
eNotAlone isn't just about questions and answers. You can make a post to find someone who is going through something similar to you and connect over shared experiences.
Pros
Members gain points, which can earn them reputation on the forum. If your reputation is high, odds are you give great advice

Wide variety of answers from people from all walks of life

Post with anonymity

Users can upvote answers to mark them as most helpful
Cons
As with any relationships site/public forum, there may be trolls or people who aren't there for honorable reasons

You may receive answers to your questions that you don't like
15. 7Cups
7Cups understands that although relationships can be wonderful, they can also be challenging. When problems arise, 7Cups is there to help.
This relationship chat room features "Listeners" who go through an extensive training program to help their chatters. Through the free relationship advice chat, your Listener will hear you out and will help create a personal growth plan for you.
If you don't vibe with your Listener, you can easily choose another one that better suits your needs by scrolling through the Listener page.
For extra support, you can also utilize the 7Cups online therapy program for a monthly fee.
Pros
Free online relationship counseling chat

24/7 relationship support

No judgment

Trained listeners

Available on your phone via an app
Cons
Website is for 18+

While you can chat with relationship expert for free, to benefit from the online therapy program, there is a fee of $150 per month
Conclusion
Whether you are looking for therapy, online marriage classes, information articles, or peer advice, there are plenty of websites online waiting to help you out.
Browse through this list of free online relationship advice, and be sure to check out the pros and cons of each website to decide which one is going to be the best option for your needs.
Even if you're not looking for relationship advice, these websites are still fun to read through and may even teach you a thing or two about love. And, just to let you know, you have already begun your journey with one of the best online places that offers your handy tips and valuable relationship advice.
Also Watch:
Share this article on
Want to have a happier, healthier marriage?
If you feel disconnected or frustrated about the state of your marriage but want to avoid separation and/or divorce, the marriage.com course meant for married couples is an excellent resource to help you overcome the most challenging aspects of being married.
Learn More On This Topic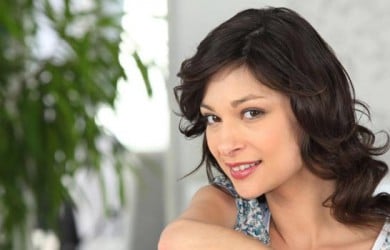 You May Also Like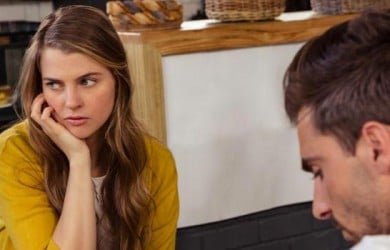 Popular Topics On Married Life