3 Ultimate Ways to Resolve Marital Conflicts Like a Pro
Marital conflicts are a part of every marriage, and it is completely normal to have them.
It would, in fact, be abnormal if one could say that not a single conflict has ever taken place between a couple throughout their married life. What's more surprising is that sometimes, a conflict in marriage can bind you and your spouse stronger.
However, when gone unresolved, not only do these conflicts continue to worsen up but also lead to a very unhappy married life.
Thus, the key is to learn conflict resolution in marriage. Learning conflict resolution for couples is extremely important and has a significant impact.
So what exactly are the ways to solve a marital conflict with your spouse? What are the responsibilities of a wife or a husband when it comes to marriage conflict resolution strategies? How to resolve conflict with spouse?
Below are the 3 ultimate conflict resolution skills in marriage that one must learn to have a happy marriage. Keep reading ahead to find out ways on how to resolve conflict in marriage!
1. Learn to let go in the moment of heat
Even though it is very hard to let go of your anger right in the moment of heat, but if achieved, this skill can do wonders for you!
From saving your marriage at very crucial stages of a marital conflict to being beneficial for your own mental health; exercising control over your emotions shows a positive health outlook.
How exactly can this conflict management in marriage be used for marital disputes and conflicts? And what is it all about?
When a conflict arises, every couple faces a stage where the tension starts to build up.
Both the husband and wife feel angry and might even fight. Despite this being natural, it is always better to opt for the choice of being silent at that point.
Let your partner voice themselves and be the listener.
Take the lead in having patience and wisdom. Remember that even if your partner disagrees with you, they still have done a lot for you and love you. Let them calm down and gently talk it out. Learn to be patient in the moment of heat, and show them that you respect them.
Show that your love outweighs your differences. This strategy is popular for resolving conflicts in marriage.
However, nowhere does this mean that one should not ever express disagreement. You should express yourself after your partner has.
The only key is communication here. It is both the responsibility of the wife and the husband to do this for each other in order to live a happy married life. Tell them calmly why you disagree, and communicate instead of just talking.
Connect to them emotionally and help them understand your perspective. Ask them for their point of view as well. Understanding why instead of knowing what always helps!
2. Acknowledge and respect the differences you both have
Just like every other human being, your spouse, too, is an independent and free individual. They have individuality and a right to have different opinions.
It is important to acknowledge that just like similarities, your spouse will come along with a plethora of differences too.
You could be a retro lover while your partner could be a pure millennial. From simple differences to huge ones that initiate a marital conflict and disputes; it is completely normal to have such a situation in your marriage.
However, the key here is to acknowledge them and be respectful of them. Sacrifice a bit by compromising, and let them do it for you sometimes. Keep a balance here, but do not count. Make sure to always have the idea that it is a couple against the marital conflict and not the two people comprising the couple against each other.
It is the wife's role in marriage as well as the husband's to do this.
Do not mock or be insensitive to your partner.
Communicate and connect to your partner beyond these disputes on a spiritual and physical level.
Understand their stance and vocalize yours to them.
Also watch: What Is a Relationship Conflict?
3. Take the lead when it is about forgiveness and forgetting
Marital conflict can happen everywhere.
But it is futile to hold on to grudges as all they do is nothing but damage. Thus, once the moment is over, it is very important to forgive and forget. Just like you yourself would want to be forgiven and given a second chance, cut the same slack for your partner as well.
This is truly an important conflict management skill in a marriage. However, it is important to show as well that you have forgiven your partner.
There are ways of doing this. Be intimate right after it gets settled down. Even a simple hug after your partner has spoken all that they wanted to would not only show that you respect them, but show that your love is not conditional. Act as you normally would have if nothing happened.
This will ease up the environment around, and strengthen up your relationship.
Share this article on
Want to have a happier, healthier marriage?
If you feel disconnected or frustrated about the state of your marriage but want to avoid separation and/or divorce, the marriage.com course meant for married couples is an excellent resource to help you overcome the most challenging aspects of being married.
Related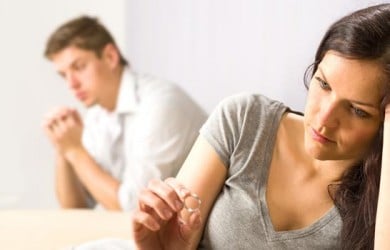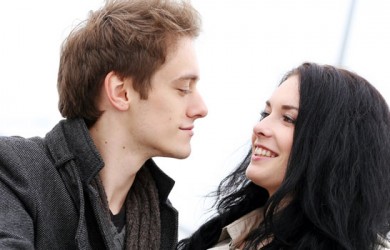 Recent