Conflict Resolution: Four Ways to End A Cold War
Jason is a hard-working real estate broker in his mid 40's. For years, his loyal wife Tabitha supported Jason as he built his firm, and she recently left her job to focus on parenting and homemaking. This should be a pleasant time in their marriage, but Jason often works late, and when he arrives home, Tabitha is somewhere else: on the telephone, tending to an ailing neighbor, getting their grade school children to bed. She's everywhere she's needed but no place where Jason is.
There was a time, early in the marriage, when Jason and Tabitha argued heatedly about Jason's long work hours. Tabitha would come home and make dinner, and when Jason arrived, hours later, a frustrated Tabitha would hit him with accusations about where he'd been. Jason would step up the conflict with his own outburst of anger for cornering him when he was exhausted. Each of them, overwhelmed with frustration and disappointment, gave up trying to solve the problems. Their loved cooled into a tense silence. They looked fine, said they were fine, because it was useless to say anything else.
Jason is too proud to admit he's hurt by how she never looks at him, so he focuses on his work and ignores his loneliness. Tabitha's efforts to reach out are blunted, so she withdraws and builds her own separate life. John Gottman in his book, The Seven Principles for Making Marriage Work, might describe this couple as emotionally disengaged. So demoralized by their inability to solve problems, they've given up and retreated into parallel lives. Jason and Tabitha, in their cold truce, may be in more trouble than a marriage with overt fighting, because the couple that quarrels may still have some confidence they can work through problems. What helps the couple that fights might not help a cold war couple like Jason and Tabitha. So what might?
Here are four steps that might provide a small in-road to connection
1. First, remember who you married
Tabitha might think about Jason, not as a stranger but as a person that she loved. She might remember the Jason whose eyes were lit with interest and desire for her. What drew you to your lover? Was it humor? Depth of character? A centered confidence? Once you remember that person, you can warm and move naturally toward your loved one.
2. Second, be as kind and genuinely courteous to your spouse
As you are to the barista, the person for whom you hold open a door. Be charitable. Charity is usually thought of as a generosity toward the poor, as something given freely to one who is suffering. Think of giving to your spouse your most thoughtful and careful attention. In this way, you help your spouse to remember you.
Also watch: What Is a Relationship Conflict?
3. Next, make eye contact
Really see your lover. Greet the person with your eyes or with a friendly hello when he or she enters the room. Tabitha might remember the deep fulfilling love inside her: erotic, sensual, adoring, the kind that flows from her eyes like a river to meet the empty well of his yearning.
4. Lastly, if you do begin to talk again, expect some rough waters
The dam of unsaid thoughts and feelings may break open, and if it does, listen to and take your spouse's complaints and requests seriously. Adopt a spirit of openness and fairness. This is not the time to be defensive. Dr. Gottman has suggested that men, especially, can benefit by taking responsibility for their wife's complaints. Be open; don't argue; accept your part in the problem. Jason discounted Tabitha's complaints about him working Saturdays. Even though she no longer speaks up, he can still sense her frustration. He can validate her struggles and admit, especially to himself, that he can do better than he has.
To break the tension of emotional disengagement and to open a dialogue, you may need the help of a couple therapist. While you figure it out, direct yourself back to the friendship. Remember the person you married, make eye contact, say kind words, linger nearby, and listen to and take responsibility for your part in your partner's complaint.
Share this article on
Want to have a happier, healthier marriage?
If you feel disconnected or frustrated about the state of your marriage but want to avoid separation and/or divorce, the marriage.com course meant for married couples is an excellent resource to help you overcome the most challenging aspects of being married.
More On This Topic
Recent Articles
You May Also Like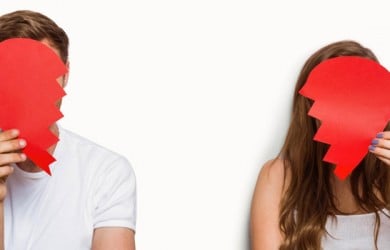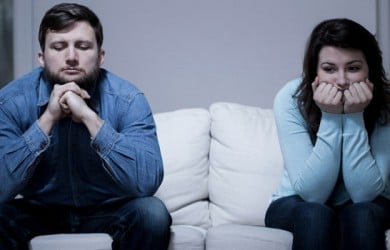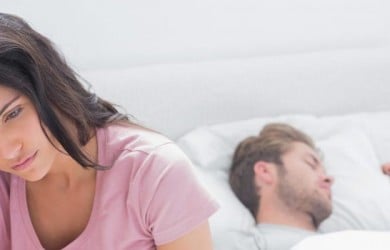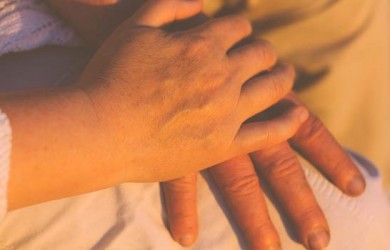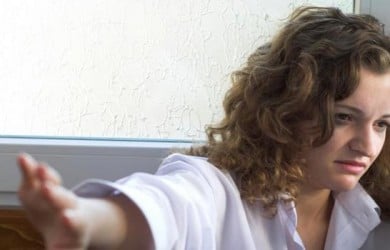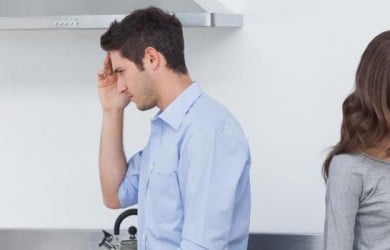 Popular Topics On Marriage Help