15 Ways to Overcome Eye Contact Anxiety in Relationships
Words speak volumes, having the power to do harm or elevate. In that vein, body language emphasizes our statements, particularly eye contact.
When a person can hold someone's gaze, it demonstrates numerous traits to the people we communicate with.
A steady level of contact indicates listening, hearing, and caring about what the other individual says. It eludes confidence and self-worth and yet says you value and respect those around you.
According to a research, eye contact can increase resistance to persuasion, and make people agree with you more often.
Unfortunately, many people are uncomfortable, experiencing eye contact anxiety, despite understanding the advantages. This can limit the capacity to have healthy interactions since others assume from the lack of eye contact the individual is, to say the least, disassociated.
People who are "naturally shy" or anxious feel increased pressure when attempting to look into another person's eye during a conversation causing a reduction in their confidence level. Many of these individuals have had problems with eye contact for most of their life.
In many instances, the inability to maintain eye contact can worsen when there are social disorders and anxiousness that the individual struggles with additionally.
Related Reading: 

10 Powers of Eye Contact in a Relationship
What is eye contact anxiety?
Eye contact anxiety is when a person struggles with extreme discomfort when gazing into another person's eyes with interaction.
The suggestion is that the fear of eye contact stems from either nervousness or potentially a natural shyness when there isn't a formal diagnosis for mental health challenges.
If they were to do so, the individual believes it to be impossible to stare into a person's eyes and fears the other person's thoughts. This book on eye contact anxiety describes it in more detail.
Why do people avoid eye contact?
People can avoid eye contact for numerous reasons. Without a diagnosed mental health challenge, the cause is usually associated with shyness or anxiousness. But some challenges can create difficulties with the behavior.
When struggling with "social anxiety disorder," people fear that everyone is watching all they do and become consumed with the fact that they will humiliate themselves in front of others.
Social situations make these individuals exceptionally nervous, mainly when everyone is strange to them, and occasions where there will be much interaction, become dreadful, with eye contact triggering the disorder.
Here is a video discussing social anxieties and how to overcome them.
Related Reading: 

How to Tell if You Have Anxiety: 10 Signs, Symptoms and Cure
Autism is another condition when eye contact anxiety becomes exceptionally stressful. Using words for communication is strongly encouraged with autistic individuals rather than showing they understand or want something in a nonverbal way.
It isn't impossible to build eye contact as a skill, but often the individual will either focus on eye contact or what you're saying to them but not both simultaneously.
Can anxiety cause a lack of eye contact?
Some form of anxiousness is associated with the inability to maintain eye contact. Some find making eye contact crippling due to social anxiety or excruciating shyness, nervousness, or anxiety.
In some cases, it can be due to a mental health challenge with the suggestion of PTSD, psychopathy, or neuroticism, and also there is the condition of autism. This podcast will explain anxiety and how you can overcome it effectively.
Also Try: 

Quiz: Do I Have Relationship Anxiety?
15 ways to overcome eye contact anxiety in relationships
Many people experience some eye contact anxiety when interacting with others. This eye contact anxiety can also affect your relationship with your partner. The anxiety and nervousness associated with making an impression combined with the fear of humiliating oneself are common.
A few psychological tricks, and eye contact mentioned here mean to help with the behavior. Let's look at them.
1. Be open with your partner
"Nothing beats a failure but a try." The adage is tried and true. If you continue to try and practice as much as possible. It can only get easier the more you expose yourself to the discomfort of eye contact anxiety.
It needs to be slow and gradual with brief encounters until you adjust.
Related Reading: 

Open Communication In a Relationship: How to Make it Work
2. Remember to breathe
When discerning how to make eye contact, a suitable method is to remember deep breathing exercises. Anxiety tends to quicken the heart rate creating stress and a panic reflex. Breathing can calm these reactions and take away the overwhelm.
3. Don't stare
When looking at the other person or your partner, relax your peering by choosing an area to focus on, maybe between their eyes instead of directly into their eye, sort of no-eye-contact eye contact.
You will feel more comfortable with the idea that you might be invading someone's space.
Related Reading: 

What Does Eye Contact Mean to a Guy?
4. The rules may vary
Some percentage rules are suggested, and you can follow these however you feel comfortable, perhaps 60-40 or vice versa. That merely means you choose a comfortable percentage of time to keep eye contact with your partner, and then you can look away comfortably for the remainder.
5. Look away
In that same vein, you don't want to stare at your partner or even someone else, consistently when talking to them. Maintaining a comfortable level of looking and looking away is essential.
You don't want to cause anxiety by worrying that you're doing it adequately while interacting. An excellent way to see how it's done is to watch how people do it in a movie or a TV program.
6. Begin a conversation by looking the person in the eye
When navigating through eye contact anxiety, a good rule of thumb is to always start your conversation with someone by looking them in the eyes.
You might believe that's probably the easiest step, but many people don't do this. Reasons someone avoids eye contact when first seeing them can be an initial bout of nervousness when approaching someone new or when an event is just starting.
Related Reading: 

10 Reasons Why He Is Avoiding Eye Contact
7. Start with one person at a time
Public speaking is scary for nearly everyone bringing the question of how to maintain eye contact at one of these events. In order to get through the session, it's wise to look at one person at a time and act as though you're talking to that one individual.
When a thought is complete, move to the next participant so the entire audience is involved in the speech and it's less intimidating for you.
If you want to maintain eye contact with your partner, try starting out with a friend, or a colleague. This will help you learn how to overcome eye contact anxiety in a relationship as well as a group setting.
8. Avoid looking down when speaking to your partner
Looking down when speaking with someone denotes a lack of confidence and can, unfortunately, make you appear disingenuous. Instead, you can look slightly past your audience if that helps with the eye contact anxiety.
9. One eye, not both
No one can look at both eyes of a person at the same time. That's virtually impossible. Try to concentrate on one eye, so you don't appear weird in your attempt to hold a productive conversation.
10. "Triangular focus"
Switch your focus as you talk. When you're paying attention to navigating your gaze between three different areas, it won't come off as so intimidating for you after a while. Look at a distinct eye for a certain period and then the mouth but don't stare.
Related Reading: 

What Happens When There Is Lack of Attention in Relationship?
11. Move your gaze gradually
Don't use "jerky" movements when maneuvering your gaze from place to place, whether on your partner's face or around the room. That can offend, making people believe you have somewhere else to be, or you're distracted and not paying attention.
12. Remain present in the moment
Actively listening is important and can be recognized in how you look at the other person. It will be off-putting if you appear as though you're staring off into the distance with a blank look.
Try to remain present in the conversation, making yourself aware of what your mate is saying.
Related Reading: 

10 Ways of Being Present in a Relationship
13. Animation and expression
In that same vein, you want to use your eyes to express yourself as you engage with the other person.
Allow yourself to be animated and active in the conversation. You should include your eyebrows and roll, widen, and squint your eyes. These are, after all, a large part of body language.
14. Peer over the horizon
When you struggle with eye contact anxiety, it's good practice to focus your attention on the horizon in a social setting to avoid looking at your feet when mingling in the room. This will show you're approachable and want to meet other people.
15. When finding a potential dating partner
If you see someone at an event you find attractive and want to meet them to learn more; it's crucial first to smile and catch their eye and not break that eye contact until they do.
It makes your intentions clear and shows you as a confident person. You can then progress forward to introduce yourself.
Related Reading: 

25 Ways on How to Choose a Life Partner
Stop. Look. Connect.
Eye contact anxiety is something many people have to a slight degree. The "knack" for good eye contact takes a certain degree of practice until it no longer causes nervousness or intimidation. That means with everyone and a lot, not only occasionally or with people you're comfortable with, all the time and with everyone.
However, it is understandable how a lack of eye contact in a relationship can affect you and your partner. Suppose you're struggling severely with crippling shyness or anxiety; perhaps you have a mental health challenge.
In that case, you must reach out to a mental health provider who can assist with therapy to guide you healthfully through the issues.
Share this article on
Want to have a happier, healthier marriage?
If you feel disconnected or frustrated about the state of your marriage but want to avoid separation and/or divorce, the marriage.com course meant for married couples is an excellent resource to help you overcome the most challenging aspects of being married.
More On This Topic
Recent Articles
You May Also Like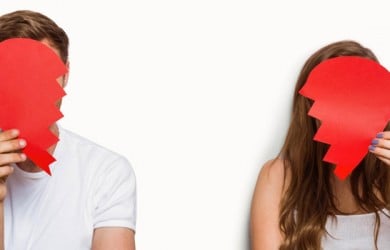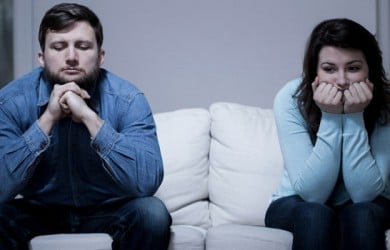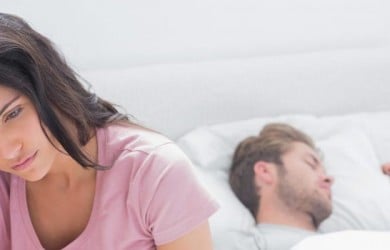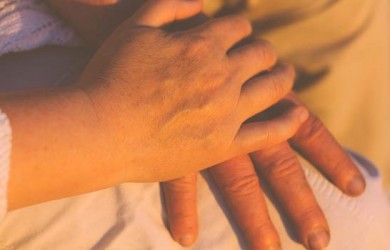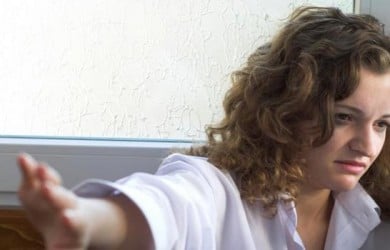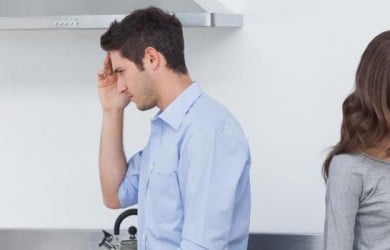 Popular Topics On Marriage Help