8 Dating Tips to Impress Her
Dating isn't as easy as it once used to be.
With apps, websites and expert columns, the romantic meet-cute moments that was once coveted is now a rarity. However, the laws of dating still remain, more or less, the same. The qualities that once described a gentleman still do.
There are different questions that arise though, with the modern dating scenario? Who pays for the date? Do you open the door for her? What do you wear? Wondering how to impress a girl on the first date?
Here, we break down 8 simple dating tips that are bound to make her heart flutter.
1. Plan something different
Looking for charming ways to impress her on the first date?
Remember first impressions matter! It's not just what you wear or how you look, but what you have planned as well. We aren't asking you to plan a luxurious 3-course meal in a high-end restaurant in the good part of town.
But, go beyond the bar scene. You are better than that! There are plenty of interesting events every day that make for a great first date.
A stand-up night, an open mic night, a play, a farmer's market, an escape room, ice-skating or even a marathon. The options beyond the norm are endless.
If not anything, it makes for an interesting story for the next date.
2. Bring balance to the talking
There's nothing worse than a self-involved person in a date.
Remember, it is a date, not a therapy session.
One of the things to do on a first date is to make a good impression. Let her speak and if she is shy, ask her questions to open up a bit. A good conversation is all about the give and take.
There is no need to have talking points before the date and it's better to let the conversation take you along.
However, if you are socially anxious, it doesn't hurt to have a few talking points in your back pocket to whip out during emergencies.
3. No ex-talk
Yes, you come with baggage, but that's no excuse to ruin a perfectly good date.
One of the dating tips to remember is that no matter how great or how terrible your ex was, leave the past behind.
While a mention might be perfectly okay if you are discussing an experience you had, try not to keep dredging up your history.
One of the dating tips is to conduct yourself with dignity. No crying or bawling your eyes out about the one who got away.
One of the top dating tips for men is to focus on the present and give your attention to the woman in front of you.
4. Spruce up your bed
If the date goes well and she accepts to come back to your home for a nightcap, make sure she is coming to a clean and tidy home. An inviting home is a great sign of your emotional maturity.
A mattress filled with stains and loose springs is not a great impression either.
With luxury materials like cashmere used in mattresses, brands like Dreamcloud have ensured your dating life is A-Okay. You can never underestimate the appreciation a woman develops for a man who isn't living like he would in a music festival. Not to mention, the right mattress can definitely help you with 'after-date' part of it all.
5. Avoid the satin
While red satin sheets would have looked great in the 80s, that's probably not what any woman wants to see in your bedroom now. You get beautiful treated cotton sheets from Nectar that are just as soft and even more luxurious.
While the quality is great, these brands have ensured you don't have to shell out the big bucks. Elegance is not trying too hard; it is in being effortless.
6. Don't look at your phone
One of the top dating tips is to be mindful of not phubbing (phone-snubbing) your date.
While it might be tempting to look at what your ex is doing on Instagram, you might want to put your phone down and concentrate on the woman sitting before you.
Granted, we live in the age of social media, but one-on-one human interactions still matter in building intimacy and strong connections.
You might want to put your phone on silent and stow it away during your dates and listen to what she is telling you. You might come across a bit bullish and rude if you don't.
7. Confidence is key
Being vulnerable is one thing, being self-deprecating is another. Exuding confidence is one of the most crucial dating tips for men to follow.
Confidence is the new sexy or has always been. Why do 'nice' guys think women go for the tough ones? It's not because of how much time they spend in the gym but because of the confidence they carry themselves with.
If you think you have a confidence problem, you probably need to hit the self-help section first rather than a dating app.
8. Know your red flags
Not everyone you meet is going to be perfect.
Some may even turn out to be not-so-fun crazy. It is important to identify red-flags that would surely rear its head during your conversations. If a woman is telling you that she is super-possessive, gets incredibly jealous and needs you around all the time, just take her word for it and move on.
The key to a successful dating life is to try, try and try some more. That's one of the dating tips that will save you unnecessary heartbreak.
The pursuit of love or even companionship takes some effort, but it makes it all the more worth it. While it might be tempting to throw in the towel, think of who will be by your side 10 years down the line, while you prepare to binge-watch a new show on Netflix. So, get swiping and suit up!
Share this article on
Want to have a happier, healthier marriage?
If you feel disconnected or frustrated about the state of your marriage but want to avoid separation and/or divorce, the marriage.com course meant for married couples is an excellent resource to help you overcome the most challenging aspects of being married.
More On This Topic
You May Also Like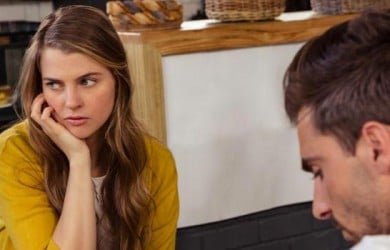 Popular Topics On Married Life