11 Symptoms of Emotional Dysregulation, Causes & How to Treat
Emotional dysregulation can be a silent saboteur in your marriage, often misunderstood and overlooked. It's more than just mood swings or occasional emotional outbursts; it's a complex issue that can have deep-rooted causes and far-reaching effects on your relationship.
Understanding the causes, recognizing the emotional dysregulation symptoms, and learning effective treatment options are crucial steps in reclaiming emotional balance. Know the emotional dysregulation definition and advice to help you and your partner overcome this challenging issue.
What is emotional dysregulation?
Emotional dysregulation refers to the inability to manage or control emotional responses to various situations and stimuli. Unlike typical emotional reactions, which are generally proportionate and short-lived, emotional dysregulation involves extreme, intense emotions that can be difficult to rein in.
These emotional responses can manifest as sudden outbursts of anger, prolonged periods of sadness, or even overwhelming excitement.
The condition is often associated with mental health disorders such as borderline personality disorder, ADHD, and mood disorders. However, it can also occur in the general population.
Emotional dysregulation can significantly impact relationships, work, and overall well-being, making it crucial to understand its causes and seek appropriate treatment.
What causes emotional dysregulation?
Understanding the root causes of emotional dysregulation can be the first step in seeking effective emotional dysregulation treatment and developing healthier emotional responses. Here are five common causes of emotional dysregulation:
Research suggests that emotional dysregulation may be linked to imbalances in neurotransmitters or irregularities in brain structure. Conditions like ADHD and borderline personality disorder, which are associated with emotional dysregulation, often have a neurobiological basis.
Experiences of neglect, abuse, or other forms of trauma during formative years can lead to emotional dysregulation later in life. Such experiences can disrupt the development of healthy emotional coping mechanisms.
Emotional dysregulation is often a symptom of underlying mental health conditions like depression, anxiety disorders, and bipolar disorder. These conditions can exacerbate emotional responses, making them more intense and harder to control.
Chronic stress, whether from work, relationships, or other external factors, can overwhelm the body's stress response system, leading to emotional dysregulation. In such cases, the individual may find it challenging to handle additional stress or emotional stimuli effectively.
Lack of effective coping strategies can contribute to emotional dysregulation. Individuals who haven't learned healthy ways to deal with stress, conflict, or emotional pain may resort to extreme emotional reactions as a way to cope.

11 symptoms of emotional dysregulation
Emotional dysregulation can manifest in various ways and can be associated with several emotional and behavioral symptoms. Here are some common symptoms of emotional dysregulation:
1. Intense mood swings
Emotional dysregulation often leads to extreme and rapid shifts in mood. These fluctuations can be intense and unpredictable, causing a person to feel elated one moment and deeply depressed or angry the next. These mood swings can be triggered by internal thoughts, external events, or even seemingly small triggers.
2. Difficulty in emotional modulation
Emotional dysregulation can make it challenging for individuals to regulate the intensity of their emotions. They might struggle to calm themselves down after becoming upset or overly excited, leading to prolonged emotional distress.
3. Quick and intense anger
People with emotional dysregulation might experience intense bouts of anger that seem disproportionate to the situation. They may find it difficult to control their anger and might react impulsively, saying or doing things they later regret.
4. Impulsive behavior
Impulsivity is a common symptom of emotional dysregulation. Individuals might act on their emotions without considering the consequences. This can lead to impulsive decisions, such as spending money recklessly, engaging in risky behaviors, or making abrupt life changes.
5. Emotional sensitivity
Individuals with emotional dysregulation can be highly sensitive to criticism, rejection, or perceived slights. They may interpret neutral or benign comments as personal attacks, leading to intense emotional reactions like sadness, anger, or defensiveness.
6. Difficulty coping with stress
Stressful situations can overwhelm individuals with emotional dysregulation. Even minor stressors might trigger intense emotional responses, which can lead to meltdowns, tantrums, or emotional shutdowns as a way of coping.
7. Fear of abandonment
A fear of abandonment is often rooted in emotional dysregulation. Individuals may worry intensely about being rejected or left behind by loved ones, causing them to act clingy, possessive, or overly dependent to prevent abandonment.
8. Unstable relationships
The intense and unpredictable emotions associated with emotional dysregulation can strain relationships. Individuals might oscillate between idealizing and devaluing others, leading to inconsistent patterns of interaction and frequent conflicts.
9. Self-destructive behavior
To cope with overwhelming emotions, some individuals might engage in self-destructive behaviors. This can include self-harm, substance abuse, or risky sexual behaviors as a way to temporarily alleviate emotional pain.
10. Chronic feelings of emptiness
Emotional dysregulation can lead to a persistent sense of emptiness or numbness. Individuals may struggle to find joy or fulfillment in life, even when engaging in activities they once enjoyed.
11. Difficulty identifying emotions
People with emotional dysregulation might have trouble accurately identifying and labeling their emotions. This can make it difficult for them to understand their own emotional experiences and communicate their needs effectively to others.
Is emotional dysregulation a mental health disorder?
Emotional dysregulation refers to difficulties in managing and expressing emotions effectively. While not a standalone mental health disorder, it is a prominent feature of conditions like borderline personality disorder, mood disorders, and post-traumatic stress disorder.
People with emotional dysregulation often experience intense mood swings, impulsivity, anger, and relationship challenges. It can significantly impact daily functioning and well-being.
Recognizing and addressing emotional dysregulation is crucial, as it can contribute to the development and exacerbation of various mental health disorders. Therapy, coping strategies, and emotional skill-building are often used to manage and improve emotional regulation.
What to do when emotion dysregulation affects your relationship?
When emotion dysregulation affects your relationship, addressing the issue is important for maintaining healthy dynamics. Here are some steps you can take:
Communication and understanding
Open and honest communication is crucial. Both partners should express their feelings and concerns calmly, creating a safe space to discuss how emotional dysregulation disorders impact the relationship.
Seek to understand each other's perspectives, acknowledging the challenges that arise from intense emotions.
Consider couples therapy or individual therapy for the person experiencing emotion dysregulation. A mental health professional can provide tools and techniques to manage emotions effectively and improve communication within the relationship.
Couples therapy can also help both partners develop coping strategies together.
Emotional regulation techniques
Learn and practice emotional regulation techniques. Breathing exercises, mindfulness, grounding techniques, and journaling can help manage intense emotions.
Building emotional awareness and practicing self-soothing techniques can prevent emotional outbursts and create a more stable environment for the relationship.
7 ways to treat emotional dysregulation
Treating emotional dysregulation involves a combination of therapeutic approaches that focus on building emotional awareness, regulation skills, and coping strategies. Here are seven effective ways to address emotional dysregulation:
1. Dialectical behavior therapy (DBT)
DBT is a widely recognized therapy for emotional dysregulation, especially in conditions like borderline personality disorder. It teaches mindfulness, emotion regulation, distress tolerance, and interpersonal effectiveness skills to manage intense emotions and improve relationships.
In this video, neuropsychologist Dr. Judy Ho and MedCircle host Kyle Kittleson discuss the 3 goals of the emotional regulation model of DBT:

2. Cognitive-behavioral therapy (CBT)
CBT helps individuals identify and challenge negative thought patterns that contribute to emotional dysregulation. It teaches adaptive ways of thinking and coping with emotions, enhancing emotional regulation over time.
3. Mindfulness and meditation
Mindfulness practices encourage individuals to be present in the moment, observe their emotions without judgment, and develop greater emotional self-awareness. Regular mindfulness and meditation can improve emotional regulation.
4. Emotion-focused therapy
This therapy focuses on exploring and processing underlying emotions and their origins. It helps individuals understand and express their feelings in a healthier way, promoting emotional regulation and well-being.
5. Skills training
Learning specific emotional regulation skills, such as identifying triggers, practicing relaxation techniques, and using distress tolerance strategies, can empower individuals to manage their emotions more effectively.
6. Medication
In cases where emotional dysregulation disorders are a symptom of another mental health condition (e.g., mood disorders), medication might be prescribed to help stabilize mood and reduce emotional intensity. This is often combined with therapy for best results.
7. Lifestyle modifications
Engaging in regular exercise, maintaining a balanced diet, ensuring sufficient sleep, and reducing stress through relaxation techniques can contribute to improved emotional regulation.
Commonly asked questions
Know the key aspects of emotional dysregulation in the following questions: examples of its occurrence, how to deal with emotional dysregulation, prevention strategies, and risks of untreated cases:
What is an example of emotional dysregulation?
An example of emotional dysregulation is when a person receives constructive criticism at work and reacts with extreme anger and defensiveness, leading to a heated argument. Their emotional response is disproportionate to the situation, and they struggle to regain composure, potentially damaging relationships and work dynamics.
Can emotional dysregulation be prevented?
While complete prevention may not be possible, practicing mindfulness, emotional awareness, and using healthy coping mechanisms can mitigate emotional dysregulation. Learning emotion regulation skills through therapy, managing stress, and maintaining a balanced lifestyle can contribute to prevention.
What are the possible complications or risks of not treating it?
As per the research, untreated emotional dysregulation can lead to strained relationships, isolation, poor job performance, and reduced quality of life. It may increase the risk of developing mental health disorders like anxiety, depression, and substance abuse, exacerbating emotional difficulties over time.
What does emotional dysregulation look like?
Emotional dysregulation develops as intense mood swings, impulsive behaviors, difficulty managing stress, explosive anger, fear of abandonment, and unstable relationships. People may struggle to cope with daily challenges and experience emotional distress that hinders their functioning and well-being.
Final thoughts
Understanding emotional dysregulation is pivotal for mental and emotional well-being. From recognizing disproportionate reactions to implementing preventive measures through mindfulness and therapy, we can overcome its challenges.
Failure to learn how to treat emotional dysregulation may result in strained relationships, hindered personal growth, and increased vulnerability to mental health disorders.
By embracing coping strategies, seeking professional help, and fostering emotional awareness, we empower ourselves to navigate life's complexities with greater emotional equilibrium. Remember, each step towards effective emotional regulation is a step towards a more fulfilling and harmonious life.
Share this article on
Want to have a happier, healthier marriage?
If you feel disconnected or frustrated about the state of your marriage but want to avoid separation and/or divorce, the marriage.com course meant for married couples is an excellent resource to help you overcome the most challenging aspects of being married.
You May Also Like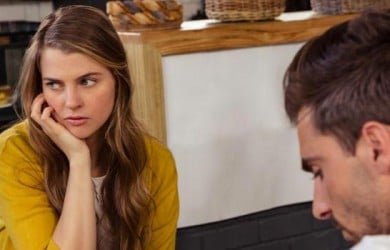 Popular Topics On Married Life