What Is Impulsive Behavior: Causes, Types, Signs & How It Hurts the Relationship
Dealing with impulsive behavior in a relationship can be challenging, and in many cases, people do not even realize they are behaving impulsively or that it is harmful to others.
You may even be asking, "What is impulsive behavior?" Learn the answer here, along with information about several types of impulsive behavior and how to deal with it.
Maybe you're struggling with your impulsive behavior, or perhaps your partner's impulsivity is on your last nerve. Whatever the case, you can take steps to deal with impulsivity.
What is impulsive behavior?
Put simply; impulsive behavior occurs when someone acts without thinking about the consequences of the action. An impulsive person may buy an expensive item without thinking about the financial implications or say something offensive on a whim without considering that it might hurt someone's feelings.
Everyone is impulsive from time to time, but someone who wants to know about dealing with impulsive behavior is probably living with more than just occasional impulsivity.
Sometimes, impulsive behavior can become a habit that is difficult to break. A person who behaves impulsively may struggle with a mental health condition or may find that they lose control over their impulses.
Related Reading: 

How to Cope With Your Mental Health Issues in a Relationship
Different types of impulsive behavior
Part of understanding the answer to "What does being impulsive mean?" is knowing that there are different types of impulsive behavior. Consider the following examples:
Overreacting

Changing jobs frequently

Risky sex

Overindulgence

Loss of temper
The examples above reveal that the answer to "What is impulsive behavior?" can vary. Impulsive behavior can involve frequent temper tantrums; for others, it involves indulgences like over-the-top spending sprees. In addition to wondering what impulsive behavior means, some people may ask, "Is being impulsive bad?"
The answer is that it can be, in some cases. For instance, if someone is unable to control violent outbursts or is having so much risky sex that they are developing sexually-transmitted infections, this is understandably negative.
When impulsive behavior becomes a pattern, and it is out of control, it can damage relationships, especially if it leads to violence or Physical Violence.
In some cases, a little impulsivity isn't bad. An impulsive person may decide at the last minute to go out of town for a fancy date night or try dinner at a new restaurant in the next town over instead of cooking.
In this case, a little impulsivity adds spontaneity and excitement to the relationship, but this type of impulsive behavior is different from repeated impulsivity that damages relationships.
What causes impulsive behavior in relationships?
There are several potential causes for impulsive behavior in relationships. Sometimes, it is simply normal human behavior, especially if impulsivity only happens from time to time. In other cases, a person may have a mental health diagnosis that results in impulsive behavior.
For example, a person who has ADHD can show impulsive symptoms, such as interrupting others when they are talking or having a hard time waiting their turn for things.
Impulsivity can also occur with personality disorders. Borderline personality disorder, for instance, is associated with intense mood swings and unstable relationships. A person with this personality disorder may have outbursts of anger, appearing quite impulsive.
Someone whose impulsivity occurs in the form of difficulty controlling their temper may very well have a personality disorder.
Other causes of impulsivity are as follows:
Problems in brain functioning

Stroke or other brain injury

Genetics

Addictions

History of trauma
The cause of impulsive behavior can vary, and there isn't always an underlying physical or mental health issue. The types of impulsive behavior can also vary in intensity. Some people may show occasional impulsivity, which isn't necessarily problematic, whereas others may have more extreme impulsivity linked to a health problem.
Related Reading: 

Expert Tips for Managing Adhd and Turning It on Its Head
Examples and symptoms of impulsive behavior
Some impulsive behavior examples can help you to better understand the answer to, 'What is impulsive behavior?" Consider the examples below:
Interrupting others when they are talking

Being distracted when working

Going on spending sprees, to the extent that it results in financial problems

Overindulging in food or sex

Jumping from one job or project to the next

Engaging in self-harming behaviors when upset or angry

Physically assaulting another person out of anger

Having an intense emotional reaction to situations in which the reaction seems out of proportion to the situation
10 signs of impulsive behavior in relationships
If you're reading about impulsive behavior, maybe you worry that you're impulsive yourself. The 10 signs below suggest that you can be an impulsive person in relationships:

1. You tend to overreact during arguments
It's normal for there to be some conflict in a relationship, but if you tend to overreact, acting as if every disagreement is tragic, you may show signs of impulsivity. Maybe your partner suggests that the two of you should spend more time together, and you take it as an insult and begin yelling or crying.
Also Try: 

Am I Overreacting In a Relationship Quiz
2. You've found yourself acting out violently
This probably goes unsaid, but violent behaviors, like physically attacking others or damaging property, is never okay. If you're resorting to these behaviors when angry with your partner, there is likely an underlying issue leading to impulsivity.
Also Try: 

Am I Abusive to My Partner Quiz
3. You find yourself jumping from one relationship to the next
Maybe you feel that no person ever meets your needs, or you simply get bored quickly. Whatever the case, if you find yourself having a series of short-lived relationships, it's probably time for some self-reflection.
Related Reading: 

What Is Nitpicking in Relationships and How to Stop It
4. You can't keep jobs
Do your significant others ever express frustration over how quickly you change jobs? Maybe you start one job, only to lose it a few weeks later, leaving you unable to pay bills. Impulsivity may be to blame.
5. You're careless with sex
If you have multiple sexual partners but don't use protection, or you never stop to consider if a new sexual partner has any sexually-transmitted infections, you're probably behaving impulsively in your relationships. Your desire to obtain gratification from sex is stronger than your ability to consider the consequences of this impulse.
Related Reading: 

Couples' Sexual Health
6. You can't help but interject in conversations
When you and your significant other are out with friends, do you notice that you insert yourself in the conversation, sometimes talking over others or interrupting them? This is another one of the impulsive behavior examples.
7. You empty the bank account
If you and your significant other live together and share expenses or a bank account, you might be impulsive if you're emptying the bank account with impulse purchases, with no regard for how this might affect the two of you.
Maybe you've gone on a gambling binge just days before the rent is due, or you've bought an expensive new watch, even though you have bills due soon.
8. You can't focus on chores around the house
Most healthy relationships require some division of responsibility. If you struggle with impulsive behavior, you probably find that you have a hard time getting your chores and tasks done around the house because you're so distracted.
Perhaps you had every intention of getting the laundry done, but you ended up playing video games or going on a Netflix binge instead.
Related Reading: 

How to Manage Your Relationship and Marriage Duties at the Same Time?
9. You're a serial cheater
Keep in mind that the most basic answer to "What is impulsive behavior?" is any action that occurs without thinking about the consequences. If you're a serial cheater, you're probably pretty impulsive.
When someone shows you attention or catches your eye, you cannot help but act on your impulse, even if there will be consequences
Related Reading: 

How to Stop Cheating on Your Partner
10. You use self-harm as a coping mechanism
.
Relationships can be difficult, especially when there is conflict. Still, most people are able to find a healthy way to cope, such as by taking a break from the conversation, or reaching out to a friend, when there is a disagreement.
If you struggle with impulsivity, you may find arguments so upsetting that you react by engaging in self-harming behaviors, such as cutting.
How impulsive behavior damages relationships
A little impulsivity, especially if it presents more as spontaneous behavior, probably isn't harmful to relationships. In fact, it may add excitement to a relationship. On the other hand, repeated impulsivity, especially if it takes the form of some of the examples above, can damage relationships in multiple ways:
If your impulsivity has led you to cheat, or neglect to pay bills, it's likely going to erode the trust in your relationship. Your partner will come to learn that they cannot trust you to stay faithful or carry your weight in the relationship, which obviously can have devastating effects.
Related Reading: 

How to Handle a Lack of Trust in a Relationship
Impulsive behavior can lead you to appear quite irresponsible in your partner's eyes. It makes sense because repeated spending sprees or risky sex can come with serious consequences.
Your significant other may come to view you as being a child they have to take responsibility for, rather than an equal partner.
Related Reading: 

Why Is Accepting Responsibilities in a Relationship Important?
Ultimately, your significant other may find your impulsive behavior so off-putting that they end the relationship. When people feel that they cannot trust you or rely upon you to do the right thing for the relationship, they will naturally distance themselves from you.
Over time, you are likely to find that this leads to repeated failed relationships.
Related Reading: 

10 Important Lessons You Can Learn From a Failed Marriage
How to stop being impulsive in relationships: 10 tips
The good news is that if you recognize your behavior as impulsive, you can take steps to correct it. Your self-awareness means that you are already a step ahead of some people who show impulsive behavior in relationships.
With the ten tips below, you have a better chance of learning how to stop being impulsive:

1. Pause before acting
If you've been behaving impulsively for years, this may not come naturally, but you can train yourself to behave differently over time. If impulsivity has become your norm, take a moment to pause before making a decision, such as choosing to hook up with someone else or buying that new video game you don't need.
Will this cause more harm or benefit over the long term? The chances are that the feeling of gratification you get from it will wear off, but the consequences may be lasting.
2. Use distractions
Sometimes, a distraction can be just what you need to prevent you from behaving impulsively.
For instance, if you have an important meeting at work, and you're afraid you might interrupt others who are speaking, take a notebook with you, where you can jot down some of your thoughts, so you aren't tempted to blurt them out. You can share some of what you have written when it's your turn to speak.
3. Remove some of your triggers for impulsive behavior
The good news is that you can remove some of the triggers that lead you to engage in impulsive behavior. If impulse spending is one of your behaviors, you can remove shopping apps from your phone or stop saving your debit card information on your favorite websites.
Or, if risky sex is something you struggle with, it may be time to remove dating apps from your phone or block your casual hookups.
Related Reading: 

6 Ways to Recover from Overreactions to Emotional Triggers
4. Practice makes perfect
Think about situations in which you tend to be impulsive. Imagine being in those situations, and practice what you can say or do to avoid being impulsive when in these types of situations in the future.
5. Surround yourself with positive influences
It's easy to surround ourselves with people who think and behave like us. If you're prone to impulsive behavior, you may tell yourself that it's okay, especially if your friends are also behaving impulsively.
If you want to put an end to your impulsive behavior for good, it's time to surround yourself with people who set a good example and won't encourage acting before thinking.
Related Reading: 

The Power of Positivity in Relationships in Times of Crisis
6. See a medical professional for an evaluation

If you think your impulsive behavior may be due to an underlying condition, like ADHD. It's probably in your best interests to see a doctor for an evaluation. If you have ADHD, medication can reduce some of your symptoms of impulsivity and improve your quality of life.
7. Ask others for feedback
When you're trying to reduce your impulsivity, it can be helpful to have feedback from others to guide you.
You might mention to your significant other and a few close friends that you're trying to behave more responsibly and ask them to call you out when you're beginning to fall back into old ways.
8. Find other outlets
An impulsive person may enjoy thrill-seeking, and their impulsive behaviors can be a way to fulfill the desire for thrill or excitement. Try to find a hobby or activity that is an outlet for this need without being impulsive.
You might consider taking up a kickboxing class or engaging in an activity like rock climbing, which will provide that thrilling feeling without damaging your relationships.
9. Set goals for yourself
Setting goals allows you to hold yourself accountable for reducing impulsivity. If spending is an area of concern for you, you could set a goal to stick to a budget for the month or set aside a certain amount of money in savings. Be sure to track these goals, so you can see how you progress over time.
10. Consider counseling
In some cases, impulsive behavior can have roots in childhood trauma or a personality disorder. Working with a counselor can help you learn how to process your emotions and cope healthier, so you are not acting out impulsively.
Related Reading: 

What Type of Mental Health Professional Is Right for You?
How to deal with impulsivity in a relationship
Perhaps you're reading about "What is impulsivity?" not because you struggle with impulsivity yourself, but because you're dealing with impulsivity in one of your relationships.
The first step for dealing with this behavior is to have a conversation with your partner. Use respectful language, and give examples of their impulsive behavior, as well as how it has hurt you.
For instance, you may say, "When you spend your extra money at the casino and cannot pay your share of the bills, that leaves me taking on extra hours at work just to make ends meet, and it's very stressful for me." Next, ask them how you can help them change these bad habits, and remind them that you're there to support them.
You may need to begin calling your partner out when they are behaving impulsively because there is a chance they don't even recognize when they are doing it. If their behavior doesn't get better, you might have to suggest that they seek help from a counselor or medical professional to get to the bottom of the impulsivity.
If you find that impulsive behavior continues and it's starting to damage your happiness, you may have to walk away. A partner who continues to cheat on you or fails to fulfill their responsibilities within the relationship does not deserve your continued time and effort.
Conclusion
We can all be impulsive from time to time, and sometimes, it's not all bad. The spontaneous decision to take a weekend trip or try a new restaurant can add excitement to relationships. Still, repeated impulsive behavior, especially irresponsible or downright reckless, can erode the trust in a relationship.
There are steps you can take to deal with impulsive behavior and stop being impulsive if you're the one who struggles with this behavior. Ultimately, there is no shame in reaching out for help from a professional to stop being impulsive, especially if an underlying medical condition or mental health disorder is causing the behavior.
Share this article on
Want to have a happier, healthier marriage?
If you feel disconnected or frustrated about the state of your marriage but want to avoid separation and/or divorce, the marriage.com course meant for married couples is an excellent resource to help you overcome the most challenging aspects of being married.
More On This Topic
You May Also Like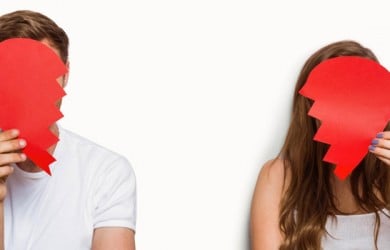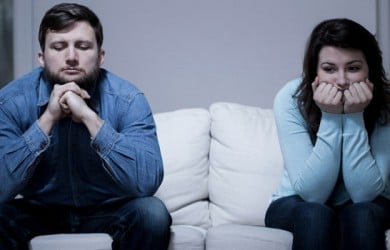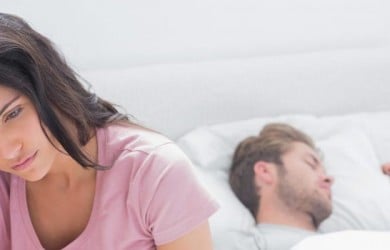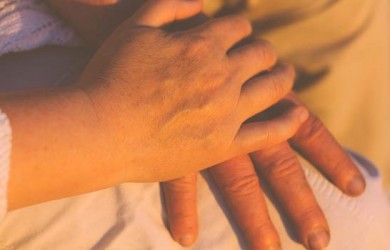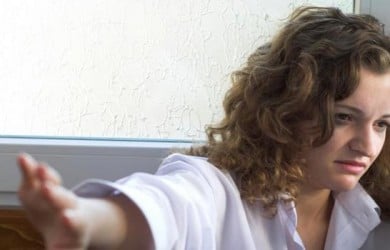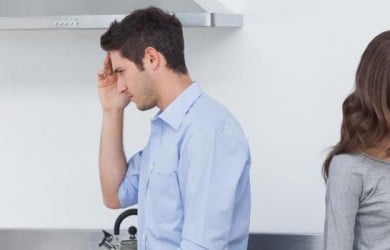 Popular Topics On Marriage Help