15 Ways to Cultivate Companionship in a Relationship
You may have been in a relationship before, but have you ever had companionship relationships?
This means that you like the person you are with in addition to loving them. Keep reading this article to learn more about how to nurture companionship in a relationship if this is something you are interested in doing.
What is companionship?
The term companionship means that you are content being with an individual and hanging out with them. For example, you may have companionship with a good friend or someone you have known for years.
Moreover, you can have companionship with your mate as well. Companionship vs. relationship can be tricky, especially if you feel that you have both with your partner or spouse. The difference is with the companionship.
You are able to simply sit together and hang out, but, in a relationship, you may want to be intimate with each other or go on a date. Of course, you can have both of these with one person as well.
What does companionship in a relationship mean?
Companionship in a relationship means that you like to be in the company of your partner. What does companion mean in a relationship has the same answer.
In other words, you consider them a friend and enjoy doing things with them. When you think about doing something fun like going to a new restaurant or attending a concert, you may think of your partner as the person you want to go with.
This may not be just because you love them; you might also like spending time with them and making memories. This could indicate a type of companionship love between you.
How important is companionship in a relationship?
Depending on the people in the relationship, companionship can be rather important. Research indicates that many people enter into relationships because they were friends first. This could lead to both love and companionship in some instances.
It is up to you to decide whether or not you are looking for companionship when you are dating.
Why is companionship important in a relationship?
Companionship can be important in a relationship because this helps you understand that you have someone to lean on and spend time with, even if your other friends aren't around.
Of course, in many relationships, love is present, but when you are also able to spend time with your best friend, who is your partner, this could improve your relationship, your health, and your happiness, as per the research.
What is companionship in marriage?
Essentially companionship in marriage is the same as companionship in a relationship. In addition to having love for your mate, they are also someone you choose to spend time with because you like to.
For details on how to build a healthy relationship, watch this video:
15 ways to cultivate companionship in a relationship
When you want to cultivate companionship with your partner, there are ways that you can approach this situation. Here are 15 ways that you may be able to accomplish this in your relationship.
1. Listen to each other
When you are working to be partners and companions, it may be helpful to listen to each other. This means when your mate is having a trying day or just wants to talk to you about something, you should do your best to give them the time they need and listen to what they have to say.
If they are willing to do the same for you, this can indicate that you may have companionship or are growing one together.
Related Reading: 

4 Tips to Be a Better Listener in a Relationship- Why It Matters
2. Find ways to bond
Something else that may help develop some types of companionship within your couple is to find ways to bond with each other. Instead of simply watching TV most nights, do something together that you haven't done with anyone else.
You can go skydiving, play golf together, or do something else that is a bonding experience. This may be fun and allow you to have exciting stories to talk about with each other.
3. Stay honest
You should also do your best to stay honest with each other at all times. Consider how open you are with your most trusted friends, and think about being that honest with your mate as well.
Even when you have things to tell them that they may not want to hear, when you are also their companion, it is necessary to inform them anyway. They will likely respect you for telling them the truth.
Also Try: 

Honesty Quiz for Couples
4. Have your own thing
It can be advantageous for each of you to have your own thing as well. You probably hang out regularly or every day when you are in a relationship, but there are times when you may need space or wish to do something that is just for you.
This is okay, and you should allow your partner the same courtesy. Perhaps you want to go out with your friends, so you should be okay with your mate doing the same.
5. Disagree, but don't argue
There is nothing to be concerned about if you and your mate disagree on certain things. The key is to keep arguing to a minimum. In most cases, you should be able to discuss your differences in opinions without getting mad at each other or having a fight.
If you do have a fight, you should make up as soon as possible and work out a compromise.
Related Reading: 

5 Tips To Communicate With Your Partner When You Disagree
6. Apologize when need be
Be sure to apologize when you need to. You may mess up or hurt your mate's feelings sometimes, and it is vital that you stay on good terms with them. After all, if they are a good friend of yours as well as your partner, there's a chance you can't stay upset with each other for long.
7. Work through issues
In addition to overcoming arguments and disagreements, you must be able to work through issues you face together as well.
One of you may have too much stress, or the other one may be grieving the death of a family member. Together you can get through these things, especially if you are growing or already have companionship in a relationship.
Related Reading: 

How To Deal With Disagreements In A Relationship
8. Remember what you like about them
Sometimes it may be trying to have companionship with your mate.
However, when you are able to keep the things you like about them fresh in your mind, it can help you understand why you are putting in the time and effort it takes to grow your relationship with them.
9. Have goals
You have probably heard about couple goals, but do you and your partner have any? If not, you should decide together what you would like to accomplish.
Maybe you want to walk a marathon or take a food challenge together. There are no wrong answers as long as you are having fun together.
10. Stay intimate with each other
Staying intimate with one another can assist your bond as well. There is evidence that states how physical touch with your partner can boost hormones in your brain that might make you happier.
Hold their hand when you are on a trip or hug them when you wake up and see if it makes you feel better.
11. Make memories together
Memories can be like little movies inside your head that make you smile. When those memories include your mate, they may be even more special to you.
Do things together that will be memorable, like taking a trip or going to an attraction in your town. Take plenty of pictures, too, so you can reflect on them later.
Related Reading: 

10 Ways to Make Memories & Stay Connected This Holiday Season
12. Tell them how you feel about them
Another part of being honest with your mate is telling them how you feel about them. Even when you think they already know, you should still tell them that you love them and that they are a good friend of yours.
This could mean a lot coming from you.
Related Reading: 

Why Honesty in a Relationship Is So Important
13. Spend time together
Most companionship examples would require that you spend time with your companion. This is equally important when they are also your partner.
You won't be able to bond if you aren't spending enough time together. Make sure that you are with them on a regular basis when this is possible.
Related Reading: 

20 Ways to Create Alone Time When You Live With Your Partner
14. Find out as much as you can
Another part of companionship in a relationship is finding out as much as you can about the other person. You may wonder what they were like as a kid or how they decided what they wanted to do with their life.
Talk to them and ask questions that you are curious about, and tell them about yourself when they ask as well.
15. Enjoy yourselves
Anytime you are good friends with your partner, you should be able to enjoy yourselves together. You may not have to be as worried about acting silly or doing something embarrassing when you are with someone that loves you but is also a trusted companion.
Takeaway
There are many ways to cultivate companionship in a relationship, and you may want to start with the ones on this list. Consider reading more on the subject if you are interested, and remember to stay engaged when you are talking to or spending time with your partner.
Companionship is something that may not come naturally in all situations, so you may need to work at it. Take it one day at a time and enjoy the time you spend with each other too.
Share this article on
Want to have a happier, healthier marriage?
If you feel disconnected or frustrated about the state of your marriage but want to avoid separation and/or divorce, the marriage.com course meant for married couples is an excellent resource to help you overcome the most challenging aspects of being married.
Learn More On This Topic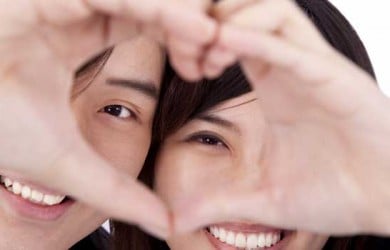 You May Also Like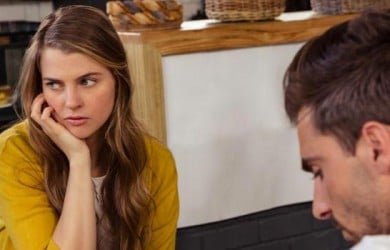 Popular Topics On Married Life