Understanding When Are Women the Horniest
Unlike other mammals that go through "heat" at periods when they can get pregnant, human females are eager for sex all year round. However, there are certain periods and factors that can contribute to women being more erotically charged.
Understanding when are women the horniest can help you tap into the sexual potential and enjoy the bedroom time more.
Factors that contribute to this rise of sexual desire can be various, including biological and psychological.
Read the listed factors that seem to have the biggest impact on the sex drive of women. Here's when women are the horniest-
1. Ovulation
Studies investigating when are women the horniest indicate it is during ovulation, mid-menstrual cycle. Biologically this makes sense as this is the time when the chances are highest for women to become pregnant. The rise in testosterone during ovulation affects the spike in libido and occasionally change in behavior too.
Women often dress and act in a sexier manner, and their voice becomes slightly higher resulting in men being drawn to them.
2. The second trimester of pregnancy
During the second trimester of pregnancy majority of women experience a stage of extreme sexual excitement. In the first trimester, nausea and morning sickness are present, and most women feel too sick to have sex. On the other hand, nausea goes away in the 2nd trimester and is substituted by an increase of energy.
Additionally, estrogen and progesterone spike during pregnancy affects the increase in sex drive both directly and indirectly through the increase in vaginal lubrication and blood flow to the pelvic area.
There might be, in fact, another biological reason for this increase in libido. As the pregnancy advances, sex can help prepare for delivery. Semen contains prostaglandins which have a beneficial effect on the development of the cervix. Additionally, more frequent sex close to the due date and continued orgasms help keep the muscles in your uterus in prime shape.
3. Hormonal contraception
Birth control increases the progesterone levels which have been connected to lower sexual desire. The pill alters the natural menstrual cycle and, after women stop taking it, they can feel horny.
4. Self-perception and confidence
Sex is not just a physical experience but an emotional one as well. Therefore, to answer when are women the horniest we need to consider psychological factors too. How a woman perceives herself can either increase or decrease her sexual drive.
When a woman feels desirable and confident she is more open to sex.
Self-criticism and putting herself down will decrease it.
5. Stress-free and calm
Stress imposes our body in the state where the focus is on survival, not breeding. Stress increases blood flow and heart rate while decreasing non-essential functions (sex included). In addition, under chronic stress, our body produces an abundance of the hormone cortisol, which decreases the libido and disturbs the typical menstrual cycle.
Considering the brain is our most important "sex organ", it is understandable why being under stress with a busy and overburdened brain can cause a drop in the sexual drive.
Women stressed at work to those on vacation show significant differences in sex drive. The first group showed little cyclic change in libido and decreased interest in sex in general, while the same group on vacation experienced libido boost and typical cyclic erotic changes. The connection between sex and stress is a complex one. Stress can diminish the desire for sex, but sex can help alleviate stress. The release of endorphins and other hormones can elevate the mood, that is if the stress was not too excessive to abolish sexual desire altogether.
6. Change in partner's behavior
We remain all subject to the process of habituation to our partners, therefore a change in their behavior can affect a change in the erotic charge of the women.
The change can bring novelty and burst the habituation bubble, as long as the change is perceived as something positive.
Women can be more drawn to their partners when they start working out, devoting more attention to the way they dress or they become more attentive to their needs.
When a man starts caring more for his physical looks, he becomes more attractive to his partner and other females too. The way others perceive her partner can influence the way she sees him too and increases the sexual desire.
Another change that can affect a rise in the libido of women is a change in the sexual routine. Partners get used to a certain way in the sexual routine and a change in can really make a difference.
7. Giving her space
Finally, women have reported having an increased sex drive when their men stopped pestering them about sex. This could have allowed them to become horny on their own and instead of feeling like they have to have sex (because their partner is initiating it). They had time initiate when they wanted to have sex.
Absence makes the heart grow fonder and boosts sex desire.
Men who are capable to allow them the needed space will be rewarded with passionate sex.
8. Time of the day
Studies have shown that men and women are actually most horny at different times during the day. Women tend to be most horny at night from 11 pm to 2 am, while men are horniest in the morning 6 am to 9 am.
Rest assured, time alone isn't enough to explain when are women the horniest, but it is one of the factors to consider.
Women are complex creatures who pay much attention to how they feel and how confident they feel about their body, and surely this will be a more critical factor than time.
Unique factors
Every so often it can be a mystery to the woman herself why she wants to have sex at some particular moment. It could be as simple as being exposed to horny media or looking at her partner from a different perspective. Anyhow, even though there are some biological and psychological factors that we can identify that affect libido of the majority of women, when it comes to a particular individual we should always ask "what makes her horny" and ask this often as the answer can change and evolve over time.
Share this article on
Want to have a happier, healthier marriage?
If you feel disconnected or frustrated about the state of your marriage but want to avoid separation and/or divorce, the marriage.com course meant for married couples is an excellent resource to help you overcome the most challenging aspects of being married.
More On This Topic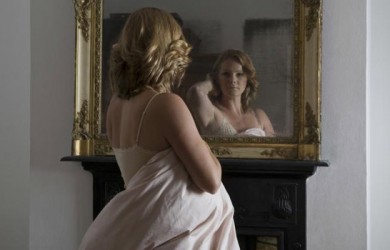 You May Also Like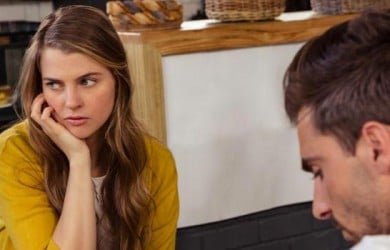 Popular Topics On Married Life