10 Tips to Make Sex After 50 Better
The media gives us the impression that folks at midlife and beyond don't have sex or, even worse, makes sex after 50 the punch line to a bad joke.
But, as people live longer and healthier lives, they also want longer and healthier sex lives.
So, does sex after 50 still possible?
The answer is a definite YES! Making love after 50 is, indeed, possible. You can still enjoy explosive sex even if you are over 50 or even 60.
Though, one must know that there can be challenges to having great sex as we age – the aging process, medications, and underlying health problems can mean we have to get creative in the bedroom.
We've got you, and we'll let you know the benefits and secrets of satisfying sex when you reach your 50s.
Do men enjoy sex after 50?
As a man ages, signs of ED or erectile dysfunction might show. It's a common problem for men that may even start in their mid-40s.
This can affect their performance because of psychological stress and pressure.
But in reality, sex after 50 for males is still possible and enjoyable.
Once you get past the social pressure and any medical condition that may hinder your libido and physical activity, then nothing can stop you from enjoying sex.
Many people think that just because there are signs of ED or because of slower physical movements, men in their 50s can't satisfy a woman.
That's where you are wrong.
Older men, by this age, are experts and know what they are doing. If you want to know if they can still satify, then know that they can.
Now, if we're talking about libido, that's there to stay.
For a man who's 50 or older, knowing what 50-year-old women want in bed, staying healthy, and using doctor-approved supplements are just things you can use to boost your stamina.
Does a man in his 50s still enjoy sex? Definitely!
Do women enjoy sex after 50?
Some say that when you experience menopause or you're over 50, you can no longer enjoy sex. That's not true, either.
The only reason you're not having the best time for sex is because of an empty nest or a partner who doesn't know how to please a woman.
Don't be an "empty nest" and enjoy life.
Remember, the more sexual activity you get, the more you and your body crave it.
Women's sexual desire after 50 may slow down because of medical conditions and the lack of a sexual partner or sexual initiative from their partner.
Learn how to improve sex drive after 50 by extended foreplay, being naughty, and doing experiments can drastically change a woman's sexual understanding.
If you are worried about vaginal dryness, there's also a solution.
There have been many women who have been sexually active and satisfied who are way over 50 and they would tell you that age is indeed just a number.
Do women over 50s enjoy sex? Of course, they do!
Benefits of sex after 50: Physical and mental
Sex is wonderful, not just for fulfilling your carnal desires but also for your mental and physical health.
This doesn't change when you reach the ripe age of 50 and above.
Sex after 50 can give you more mental and physical benefits. So aside from learning how to please a 50-year-old woman or man, you should also know what benefits you can expect.
Physical benefits of sex after 50
Consider every sex a workout. It's good for your heart, and you'll feel stronger daily. It's like a good cardio workout.
Also, sex helps boost our immune system, and this help wards off diseases and viral infection. Consider it as an extra supplement for your body.
Then, there's an amazing fact that cuddling, being intimate, and having sex can help lower your blood pressure.
Of course, we all know that sex will give us that naturally flushed glow, right?
You'll see that you're looking and feeling younger as you practice having sex over the age of 50.
One of the best sex tips for over 50 is to enjoy it and free yourself from inhibitions. Soon, you'll see the many physical benefits of having sex.
Let's not forget the mental benefits of sex after 50.
Aside from the fact that sex after 50 for females and males still feels so good, there are also many benefits to expect.
Intimacy is one secret to a happy marriage. Do you want to know the others?
Mental benefits of sex over 50
Sex makes you happier because of your brain's happy and love hormones. So expect less-grumpier days.
It also lowers your stress levels, which we know is bad for us, right?
Aside from that, learning how to embrace your sexual desires will give you more confidence in yourself.
Let's not forget the beautiful bond you and your partner will form when you have sex.
10 tips to make the experience better after 50
Are you looking for sex tips for over 50 people who want to ensure explosive sex at 50? Not a problem! Read on to learn some tips for having great sex after 50.
1. Talk about it
Folks over 50 come from a generation in which talking about sex was discouraged. Women especially may have been told that talking about sex
was forbidden, dirty, and immoral.
But talking openly about sex with your partner and your healthcare provider is vital to a good sex life at any age. It might take time for you and your partner to be able to talk openly about sex, but it's worth the investment.
Several good guidebooks and websites can help you learn to speak freely without embarrassment, though the best way to
Getting comfortable is like so many other things to practice.
Related Reading: 

How to Talk About Sex With Your Partner
2. Practice
Practice, as they say, makes perfect.
The more sex you have, the more you learn about what works for you and your partner, how to communicate what you want and need, and how to connect sexually.
Especially if life and health changes or relationship changes, such as becoming widowed or divorced, then your usual sex life routine isn't suitable anymore.
Practicing new forms of sexual activity becomes vital.
You will gain valuable information about what you and your partner need and desire through the simple (or not so simple) act of "just doing it."
3. Learn to love lube
Many women may experience vaginal dryness as they age, making sex uncomfortable or even painful.
Lube gets a bad rap – people may feel that dryness is a result of a personal failing like not being "woman enough" or being unable to turn their partner on.
But hormonal changes, and as we age, sometimes we need a little help.
Find a lube you love and use it freely. If over-the-counter lube doesn't help with dryness, speak to your doctor. They may prescribe a prescription lubricant or recommend adding moisturizer.
4. Think beyond intercourse
Sex can be so much more than just the act of intercourse.
This is true at any age, but folks over 50 especially should think broadly about what "counts" as sex. Even if health issues make intercourse challenging, there are many ways to be intimate and to give and receive pleasure without intercourse.
Don't be afraid to explore books and websites about sex and try things you may not have considered before. Much like talking about sex, this may mean moving a little beyond what you have been taught is "acceptable."
It can also open the door to a new world of connection and pleasure.
Related Reading: 

Going Beyond Love: How to Nurture True Intimacy in Relationships
5. Keep your sense of humor
Let's face it, sex can be funny. But often, we take it all too seriously, especially when facing challenges. Take the pressure off and keep your sense of humor.
Approaching sex with a playful and curious attitude can help you have better sex, no matter your age. Being willing to try new things, having fun with your partner, and laughing at yourself will help you relax.
This is often the key to great sex in the first place.
6. Experiment
If you've been with the same partner for a long time, you may have a tried and true routine for your sex life. Comfort is good, but being willing to experiment can help liven things up and deepen even a decades-long connection.
Experimenting doesn't mean you have to engage in BDSM or install a sex swing unless you want to. It means being willing to try new things, positions, and experiences.
Talk to your partner about what you both might like. Be clear about any deal breakers. Then find a way to make those things you're willing to try.
7. Get a wellness check
A big part of a satisfying sex life is having good sexual health.
Be sure to get regular exams and discuss any issues with your doctor, like painful intercourse, erectile difficulties, and so forth.
If you are taking any medications, ask about potential sexual side effects. Regular STI testing is good advice at any age, especially if you enter into relationships with new sexual partners.
8. Look after your overall health
Overall, health contributes to good sexual health.
In particular, regular cardiovascular exercise, such as walking, can help you maintain solid sexual health.
Blood flow matters, so eating a balanced diet, taking your prescribed medication, staying hydrated, and practicing good self-care for your mental health.
9. Stay active
Keeping yourself physically and mentally active can not only increase your overall health but increase your sexual health too.
Regular physical activity such as yoga can help you stay flexible, making you more willing and able to try new positions in the bedroom.
Cardiovascular exercise is good for blood flow and respiratory health and can help increase your stamina. (As always, before starting any new exercise routine, talk to your doctor first.)
Keeping your brain active is key too, as it can contribute to more robust mental health and stave off libido-killing conditions such as depression.
Related Reading: 

Key Advantages of Couple Workout Goals
10. Embrace the changes
Great sex over 50 is still possible and to do this, you need to be open to embracing the changes.
Some people have a hard time enjoying sex when they are over 50 because of unrealistic expectations. This kills the vibe.
There will be changes, and some are drastic, but that doesn't mean you won't be able to learn how to get a 50-year-old woman in the mood.
One of the secrets to having better sex after 50 is acceptance. Some things will not be the same, but you can create news to be sexually active, and it could be as great.
Being honest and open to yourself and your partner will make you feel good, and when that happens, you can start exploring sexual interests, new ways to pleasure each other, and of course, have great sex.
Conclusion
Who says sex after 50 is impossible? Contrary to some beliefs, making love when you are over 50 can be as satisfying and explosive.
Though one thing is for sure, there will be changes, so start from there. By embracing the changes, open communication, being healthy, and trying out new things, you and your partner can still enjoy sex and more.
So, stop thinking that you've lost the magic touch to ignite the sexual desire inside you and your partner.
You have to re-explore yourself, your body, and the surrounding options.
Enjoy life at 50 and enjoy sex!
Share this article on
Want to have a happier, healthier marriage?
If you feel disconnected or frustrated about the state of your marriage but want to avoid separation and/or divorce, the marriage.com course meant for married couples is an excellent resource to help you overcome the most challenging aspects of being married.
More On This Topic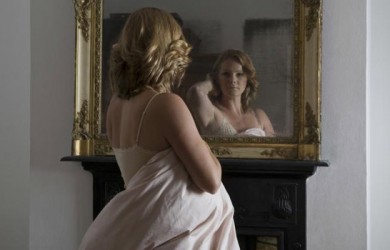 You May Also Like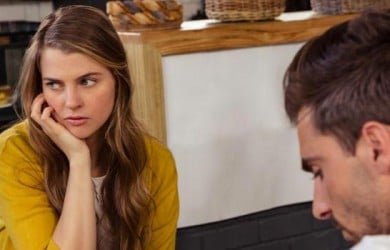 Popular Topics On Married Life