9 Tips to Experience Great Sex After 50
The media gives us the impression that folks at midlife and beyond don't really have sex, or even worse makes sex after 50 the punchline to a bad joke. But, as people live longer and healthier lives, they also want to have longer and healthier sex lives.
Studies have shown that active sex life can contribute to overall physical and mental well-being.
There can be challenges to having great sex as we age – the aging process itself, medications, and underlying health problems can mean we have to get creative in the bedroom.
Read on for 9 tips for having great sex after 50.
1. Talk about it
Folks over 50 come from a generation in which talking about sex was discouraged. Women especially may have been told that talking about sex was forbidden, dirty, and immoral.
But talking openly about sex, with your partner and your healthcare provider, is vital to a good sex life at any age. It might take time for you and your partner to be able to talk openly about sex, but it's worth the investment.
There are a number of good guidebooks and websites that can help you learn to speak freely without embarrassment, though the best way to get comfortable is like with so many other things to practice.
2. Practice
Practice, as they say, makes perfect.
The more sex you have, the more you learn about what works for you and for your partner, how to communicate what you want and need, and how to connect sexually.
Especially, if life and health changes or relationship changes, such as becoming widowed or divorced, then it means that your usual sex life routine isn't suitable anymore.
Practicing new forms of sexual activity become vital.
You will gain valuable information about what you and your partner need and desire through the simple (or not so simple) act of "just doing it."
3. Learn to love lube
As they age, many women may experience vaginal dryness, which can make sex uncomfortable or even painful.
Lube gets a bad rap – people may feel that dryness is a result of a personal failing like not being "woman enough" or not being able to turn their partner on.
But, hormonal changes, as we age, just mean we need a little help sometimes.
Find a lube you love and use it freely. If over the counter lube doesn't help with dryness, speak to your doctor. He or she may prescribe a prescription lubricant or recommend adding moisturizer.
4. Think beyond intercourse
Sex can be so much more than just the act of intercourse.
This is true at any age, but folks over 50 especially should think broadly about what "counts" as sex. Even if health issues make intercourse challenging, there are many ways to be intimate and to give and receive pleasure without intercourse.
Don't be afraid to explore books and websites about sex and to try things you may not have considered before. Much like talking about sex, this may mean moving a little beyond what you have been taught is "acceptable".
It can also open the door to a whole new world of connection and pleasure.
5. Keep your sense of humor
Let's face it, sex can be funny. But so often we take it all too seriously, especially if we're facing challenges. Take the pressure off and keep your sense of humor.
Approaching sex with a playful and curious attitude can help you have better sex, no matter your age. Be willing to try new things, to have fun with your partner, and to laugh at yourself will help you relax.
This is often the key to great sex in the first place.
6. Experiment
If you've been with the same partner for a long time, you may have a tried and true routine to your sex life. Comfort is good, but being willing to experiment can help liven things up and deepen even a decades-long connection.
Experimenting doesn't mean you have to engage in BDSM or install a sex swing, unless you want to, of course. It just means being willing to try new things, new positions, and new experiences.
Talk to your partner about what you both might like. Be clear about any deal breakers. Then find a way to make those things you're both willing to try and make it happen.
7. Get a wellness check
A big part of a satisfying sex life is having good sexual health.
Be sure to get regular exams and discuss any issues like painful intercourse, erectile difficulties, and so forth, with your doctor.
If you are taking any medications, ask about potential sexual side effects. Regular STI testing is good advice at any age, and especially if you are entering into relationships with new sexual partners.
8. Look after your overall health
Overall health contributes to good sexual health.
In particular, regular cardiovascular exercise such as walking can help you maintain solid sexual health.
Blood flow matters, so also eating a balanced diet, taking your prescribed medication, staying hydrated, and practicing good self-care for your mental health.
9. Stay active
Keeping yourself physically and mentally active can not only increase your overall health but increase your sexual health too.
Regular physical activity such as yoga can help you stay flexible, which may make you more willing and able to try new positions in the bedroom.
Cardiovascular exercise is good for blood flow and respiratory health, and it can help increase your stamina too. (As always, before starting any new exercise routine, talk to your doctor first.)
Keeping your brain active is key too, as it can contribute to more robust mental health and stave off libido-killing conditions such as depression.
Share this article on
Want to have a happier, healthier marriage?
If you feel disconnected or frustrated about the state of your marriage but want to avoid separation and/or divorce, the marriage.com course meant for married couples is an excellent resource to help you overcome the most challenging aspects of being married.
More On This Topic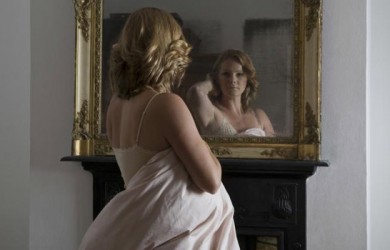 You May Also Like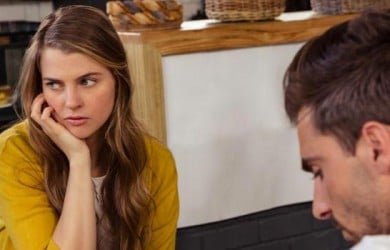 Popular Topics On Married Life