9 Most Common Sex Fantasy of a Woman Revealed
The release of the top grossing movie Fifty Shades of Grey has allowed many women to be in tune with their sexuality. It allowed women to be more vocal about their fantasies and as well as their sexual needs.
It's true! Women have fantasies too and you'd be surprised to know what they are. Being open to your sexual fantasies is not weird at all, rather it's considered healthy and hot!
Let's look at the most common fantasy of a married woman and even the darkest fantasies that women in general have.
What are sexual fantasies?
You've heard this term many times but what exactly is a sexual fantasy?
By definition, sexual fantasies are a collection of mental images that arouses a person. Each person has different sexual fantasies and having them are perfectly normal. Most people are a bit hesitant when this topic is discussed because of the context of it but all of us have sexual fantasies.
This is a part of who we are and there's nothing wrong with that.
Having sexual fantasies doesn't mean that you're not satisfied with your husband or partner, it doesn't mean that you are sexually deprived, in fact, sex fantasies women have that are totally normal and it actually means that you have a healthy sexual appetite. Post the hype of the Fifty Shades movie series, the film has allowed many women to be comfortable with their sexuality even discussing the most common fantasy of a married woman that they secretly want to be fulfilled along with their admiration with sexy and hot men!
If you're wondering whether your sexual fantasy is normal or a bit dark, then let's check the most common female fantasy that women have.
Women's topmost common fantasies finally revealed
Whether you're looking for the most common fantasy of a married woman or just women's topmost common fantasies, then you're about to discover them.
1. Going down there
This may look like a common sexual activity between couples but the fact is, not all women experience the glorious feeling of being caressed down there.
This is one of the most common sexual fantasies many women want fulfilled.
2. Thrilling sex in public
We're not talking about having sex in front of many people, rather, we're talking about places where people might catch you doing the "deed".
Imagine being with your hot partner in the library? He makes advances and you can't make him stop!
The thrill of being caught can spike your libido!
3. Be dominated (Fifty Shades inspired)
Because of this movie, one of the most common fantasies of women today is to be dominated by a hot man.
Can we blame our imaginations for being enticed by that setup? Who doesn't want to be dominated by a hot guy?
4. Reluctance
He wants you and you feel that you want him too but you don't want to commit a sin! He forces you into a corner, pins you and kisses you. He forces himself until you can no longer fight and give in.
The roughness of this scenario is something that some women love. It's the thought of being taken against your will which also excites you beyond belief and is definitely a sexual fantasy that is very common with women of all ages.
5. Girl on girl action
There are some women who also get turned on by the thought of making out with the same sex. It's fun and arousing at the same time.
This is something that men would definitely love to see.
Women's darkest fantasies that will shock you!
If you think knowing the most common fantasy of a married woman is making you feel hot, then get ready to know the top women's deepest, darkest sexual fantasies that they can ever have.
For the men who are reading this, can you handle her?
1. Infidelity
Shhh! One of the most common fantasy of a married woman is actually committing infidelity. Guys, don't be surprised, we all know you're also fantasizing about actually doing it.
There's this dark arousing feeling of having sex with another guy other than your partner. May it be your hot driver, brother-in-law, or even a family friend, the thrill is already enough to make you sexually excited.
2. Sex with a stranger
Imagine yourself being sexually attracted by some hot stranger and he reciprocates? Drunk? Better! He grabs you and takes you! You can't help yourself but submit to your own desires!
Now, you understand why this is among the top most common sexual fantasies of women?
3. Sex with your EX
Husbands don't get all angry here okay?
Of course, your spouses would never want to get back with their exes but thinking about having sex with them again – that's a different story. It's the thought of doing all those sexual acts that you've shared that is arousing, plus the fact that you're married makes it exciting and will go back to the fantasy of infidelity.
4. Sex with multiple men
You'd be surprised to know how some women find this very arousing. May it be a threesome or more! It's a sexual fantasy that many women hide even with their partners.
We don't want our partners to get the wrong idea, right?
Do you want to make these sexual fantasies a reality without compromising your relationship or your dignity? Then doing role plays is your answer.
Allow yourself and your spouse to talk and be open with each other. Be comfortable with talking about these fantasies and agree on trying them all out – just be sure that both of you won't take anything seriously here.
This is a great way to bring back the intimacy and can even strengthen the bond between married couples.
Role plays such as delivery guy and lonely wife is one of the most common fantasy of a married woman that can easily be acted out by any couple.
This will definitely spice up your sex life and will also allow you and your partner to enjoy your new found sexcapade.
Share this article on
Want to have a happier, healthier marriage?
If you feel disconnected or frustrated about the state of your marriage but want to avoid separation and/or divorce, the marriage.com course meant for married couples is an excellent resource to help you overcome the most challenging aspects of being married.
More On This Topic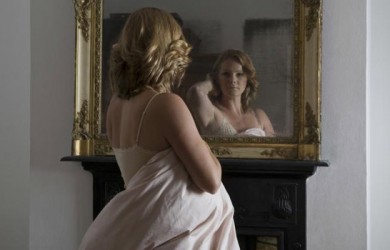 You May Also Like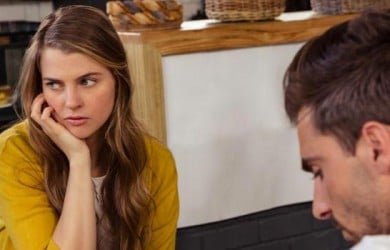 Popular Topics On Married Life