All You Need to Know About High Sex Drive in Women
To have a great and wonderful sexual life, having a sex drive is necessary.
Without a sex drive, no one can enjoy the sexual encounter. However, things are good when they're within limits. There are times when one may experience a high sex drive. It is mostly associated with men since they're considered dominant in bed, but with changing time, women are also opening up about their high sex drive.
Let's understand how high sex drive in women can impact the relationship by understanding the cause and signs of it.
What is a high sex drive?
Let's just clear one thing, there is nothing called a 'normal' sex drive.
It is very subjective and varies from person to person. How you feel and how much you discuss sex with your partner may be different than other couples. However, when we talk about high sex drive, we speak about situations where your sexual urges and thoughts take over your life.
There are two things that affect the entire sexual urge.
One, you've high sex urges and you're satisfied by having sex with your partner. In this case, it is still normal and okay. However, when despite having the sex you're unsatisfied, or feel that the amount of sex you're having is low, or have persistent fantasies, or in the worst case scenario, willing to sacrifice your work, social or sleeping time to enjoy sex, you're in deep trouble.
So, to conclude, the high sex drive meaning is when you're having an ample amount of sex but still feel unsatisfied and the need to have sex is constantly at rise. If this continues for long, you need help.
What is considered a high sex drive for a woman?
It's a known fact that men and women respond differently to sexual urges.
They both have poles apart factors that excite them and make them sexually active. Also, men have high sex drive than women and can get aroused easily. However, for women, it's difficult. They're aroused by social and environmental context.
However, sometimes, some women experience the desire to have constant sex and often fail to have control over them. They look out for sneaky moments to have sex and would try to woo their partners in every possible way.
Before we dwell into how to identify women with high sex drive, let's have a quick look at what causes high sex drive in them.
What causes high sex drive in females?
The desire to constantly have sex can be because of various reasons. Sometimes its hormonal changes in the body, and at times it is the result of medication. Let's have a look at causes of high sex drive.
Menstrual cycle
With age, our body goes through certain changes. These changes can have an impact on the physical and psychological self. Our hormones fluctuate a lot in our life. It is common to experience a peak of sexual desire around ovulation and sometimes during menstruation cycle.
Medication
Sometimes, women can experience a high sex drive because of the medication they're taking. These can be either hormonal birth control pills, or injectable contraceptives, or vaginal ring. The effects of these can vary from individual to individual. Some may experience high sex drive while others might not experience any change in their sex drive.
Pregnancy
When a woman is pregnant, their estrogen and progesterone levels are quite high. This increases the blood flow in their genitals. This biological change will increase sex drive in women.
Nursing
Some women have reported in high sex drive while they're nursing their kid. However, this comes back to normal once the nursing reduces.
4 major signs of high sex drive in females
High sex drive is the result of imbalanced hormones, as mentioned above.
So, when your hormones are imbalanced, there are chances that you would notice some physical change as well. These changes will help you identify the change and reach out for help within due time.
1. Absence of period
Women will miss out on very few occasions, one of them is when their hormones are going through some change. The desire to sex will increase but simultaneously they will miss out their periods. If this continues, do consult a doctor and take precautionary measures.
2. Acne
Our body reflects the biological change immediately. We all get acne problems at some point in our life, mostly when we are entering puberty. If you get it later in the age, then it is better to get tested and look for a solution.
3. Excessive body hair
Testosterone is found in men and is the cause of body hair. It is there in women but in small number. If it increases then women will have excessive body hair as well.
4. Changes in body shape
We all know that thyroid leads to a change in body shape. Often, change in hormones can also cause this. So, if you feel that your body shape has altered a lot in recent time, do consult a doctor for a solution.
Share this article on
Want to have a happier, healthier marriage?
If you feel disconnected or frustrated about the state of your marriage but want to avoid separation and/or divorce, the marriage.com course meant for married couples is an excellent resource to help you overcome the most challenging aspects of being married.
More On This Topic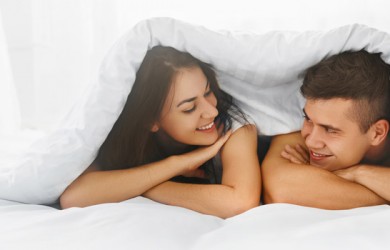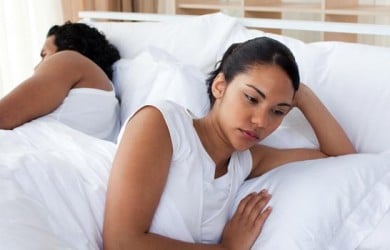 You May Also Like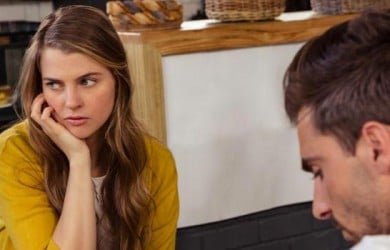 Popular Topics On Married Life