17 Possible Reasons Why My Husband Doesn't Listen to Me
In a marriage, communication usually serves as the foundational rhythm. Yet, at times, the harmony can be disrupted, leaving one partner wondering, "Why my husband doesn't listen to me?" This question, although common, opens the door to a deeper exploration of the complexities within relationships.
While it's crucial to address this concern, it's equally vital to approach it with empathy, understanding that multiple factors can influence a partner's ability to actively engage in conversations.
In this article, we will delve into possible reasons for this phenomenon, seeking to shed light on the intricacies of spousal communication, with the ultimate aim of fostering better understanding and connection within marriages.
17 reasons why your spouse doesn't listen to you
When you feel like 'my husband doesn't listen,' this can cause you to feel stressed out. It may also lead to arguments or disagreements.
Both men and women may not be listening to their spouses, so this is essentially a problem that anyone may encounter.
When you are left wondering, "My husband doesn't listen to me," these reasons may be able to offer some insight.
1. You aren't good at expressing your feelings
If you often wonder, 'How do I get my spouse to listen to me,' you might want to evaluate if you can express your feelings. Your spouse may not be able to express their feelings because you are unable to as well.
Try your best to get your point across, even if you find it challenging to do so. You can write down notes ahead of time if you need to.
2. You rely on others instead of your spouse
Do you talk to other people about your relationship instead of your spouse? This may be the reason why your spouse doesn't listen to you.
While it is okay to seek advice from people you know and trust, there should be certain things you don't talk about with other people. You and your partner can decide together what these things are.
3. You stop talking to them
If you stop talking to your spouse or you give them the cold shoulder, this might cause them to stop listening to you.
When you feel like your spouse doesn't listen, do what you can to make sure that you talk to them when they want to talk and not just when you want to.
4. You want everything to be calm
In some instances, your partner may feel like you want to be peaceful instead of working through issues that surface, which may cause them to stop listening to what you have to say.
If this is the case, you should see if you can compromise with your mate. Ask them about what their priorities are.
5. Things don't seem fair
When you find that your spouse doesn't listen, consider if you have gotten into any arguments lately.
A spouse may not be listening because you are getting on their case about something you are also guilty of. If you are currently in a fight with your spouse, do your best to fix it.
6. You aren't effectively communicating with them
At times, when a spouse doesn't listen to you, it may be because you aren't communicating with them effectively. You may be agreeing with them or trying to solve their problems instead of simply hearing them out.
It is more advantageous to listen and ask questions when you don't understand their point of view or want to know more.
7. They feel like you judge them
Once you think that your mate doesn't listen to a word I say, think about if you often judge what they do and say.
You may be making snap judgments on what they tell you instead of hearing them out first. This can cause someone to refuse to listen to you.
8. You aren't listening to what they say
Getting your partner to listen to you may require you to do better when listening to your partner. If a person feels like they aren't being listened to, they likely feel like they don't need to listen, either.
Try to stick to this mantra: I need you to listen, I need you to hear, for both yourself and your spouse.
9. You concentrate on irrelevant things during disagreements
Think about the last time your spouse tried to tell you something.
Did you focus on something they said that was irrelevant instead of addressing their point? This is a possible reason why a spouse doesn't listen.
10. You often change it around on them
Are you wondering, "Why doesn't my husband listen to me?"
A spouse may not listen to you because you often change the argument to place blame on them.
If they tell you that you are doing something that is upsetting them, do you ever say they do it, too? Make sure you are being fair and hearing what they have to say before you answer them.
11. The same argument keeps coming up
When you are genuinely listening to your spouse, you should be aware of their concerns.
If you are fighting about the same things, you might want to pay more attention and fix behaviors that are causing a rift in your relationship, if possible.
12. You walk out instead of talking
If you ever walk out of the room or leave the house when your spouse is talking to you, this may be the reason why they don't listen to you.
Think about how you would feel if your partner did that to you. It might make you not want to listen to them or make you feel like they don't care.
13. They think ignoring you will make a problem go away
In some extreme cases, when your spouse doesn't listen, it may be because they feel like this will make the problem go away.
Your partner may be ignoring you because they don't want to talk to you, and they hope you forget what you were talking about.
14. They may be tired or exhausted
Before you jump to conclusions and exclaim you're not listening to me, think about what type of day your spouse has had.
If your partner has had a stressful day and is tired, it may not be the best time to talk to them. It is better to find a time that is convenient for both of you.
15. They are trying to keep from offending you
It may be that your spouse seems like they aren't listening to you because they don't want to offend you. Instead, they might be keeping their thoughts and words to themselves.
16. Distractions and multitasking
Sometimes, your spouse may not be intentionally ignoring you but rather distracted by other activities or thoughts. They might be checking their phone, watching TV, or working on something else while you're trying to talk to them.
In today's digital age, constant distractions can make it challenging for anyone to focus on a conversation. To improve communication, try to find a time when both of you can give each other undivided attention.
17. Emotional baggage from past conversations
If you've had repetitive or heated arguments in the past, your spouse may be carrying emotional baggage from those encounters. This can make them less receptive to your current concerns or input, as they might be bracing themselves for another difficult conversation.
To address this, work on resolving past issues and creating a more supportive and open environment for communication in your relationship.
Understanding the various reasons why your spouse may not be listening can help you take steps to improve your communication and strengthen your relationship. It's essential to address these issues with empathy and a willingness to work together to enhance your connection.
What to do when your spouse doesn't listen to you: 9 tips
When your spouse doesn't listen to you, it can be frustrating and detrimental to your relationship. Here are nine things you can do to address this issue and improve communication with your spouse:
1. Choose the right time and place
If you've been thinking, "My husband doesn't listen to me when I talk," try to figure out the right setting for an open conversation.
Pick a suitable time and location for important conversations. Avoid discussing important matters when your spouse is busy or distracted, as this can set the stage for better communication.
2. Use "I" statements
If my husband doesn't listen to me," then using the right type of language can create a more open environment for having a productive conversation.
Frame your concerns using "I" statements to express your feelings and needs without blaming or accusing your spouse. For example, say, "I feel unheard when we don't talk about our finances" instead of "You never listen to me about our finances."
3. Active listening
Encourage your spouse to express their thoughts and feelings. Actively listening to your spouse can open the door for further understanding and conversations.
Show that you are willing to listen to them as well. This can create a more receptive atmosphere for communication if you have been feeling "my husband doesn't listen to me."
4. Be specific
When your partner doesn't listen to you, you can try to have a discussion where you state things clearly. Articulate what you want to discuss or the issue at hand. Vague complaints can lead to confusion and misunderstandings.
5. Avoid criticism and defensiveness
If you have been thinking, "My partner doesn't listen to me," remember to stay away from criticizing your spouse or becoming defensive during discussions. Instead, focus on the problem or issue and work together to find solutions.
6. Seek professional help
Still thinking about how to deal with someone who doesn't listen?
If communication problems persist, consider seeking the assistance of a marriage counselor or therapist. A trained professional can help you both learn effective communication techniques and resolve underlying issues.
7. Practice patience
If you are trying to address that "my husband doesn't listen to me," remember that change takes time. Be patient with your spouse as they work on becoming a better listener. Recognize that improving communication is a gradual process.
8. Non-verbal communication
So, how to communicate with someone who won't listen?
Pay attention to your non-verbal cues and body language when talking to your spouse. Make eye contact, use open and welcoming gestures, and maintain a calm and composed demeanor.
Watch this video to learn more about the power of non-verbal communication:
9. Set boundaries for distractions
Discuss and agree upon rules for minimizing distractions during important conversations. This could include putting away phones, turning off the TV, or finding a quiet space to talk.
Remember that improving communication in a relationship takes effort from both partners. It's essential to be open, honest, and willing to work together to create a more supportive and understanding environment for both you and your spouse.
FAQs
Listening plays a crucial role in effective communication within a relationship. Understanding the causes of poor listening, its potential impact on a relationship, and strategies for improvement is essential for maintaining a healthy partnership.
Here are the answers to some pressing questions that can help you understand the situation better:
What causes someone not to listen?
Several factors can contribute to poor listening, such as distractions, stress, preoccupation with personal issues, or a lack of interest in the topic being discussed. Additionally, communication styles and past experiences can influence listening skills.
Is it normal for a spouse to not listen sometimes?
Yes, it's normal for anyone, including spouses, to have moments when they don't listen attentively. Distractions or occasional lapses in focus can lead to this. What's important is recognizing these lapses and working together to improve communication.
How can I improve my own listening skills within the relationship?
To enhance your listening skills, practice active listening by giving your spouse your full attention, asking clarifying questions, and showing empathy. Be open to feedback and continuously strive to be a better listener to strengthen your relationship.
Can a lack of listening lead to more significant relationship issues?
Yes, a chronic lack of listening can escalate into more substantial relationship problems. It can lead to misunderstandings, resentment, and feelings of neglect, which may erode the overall connection between partners. Addressing listening issues promptly is essential to prevent this.
What if my spouse is defensive when I address the listening issue?
If your spouse becomes defensive, approach the issue with empathy and understanding. Avoid blame and focus on expressing your feelings and needs using "I" statements. Emphasize that you want to work together to improve communication and strengthen your relationship, not place blame.
Conclusion
Anytime a person feels like they are not communicating well with their spouse and don't listen to a word they say, this can cause you to want to reevaluate how you interact. This may help the problem go away.
To do this, the first thing you should do is determine if your spouse doesn't listen because of something you are doing.
The list above may help you figure out if you are acting in specific ways that might make it harder for your partner to talk to you. However, it may not be your fault.
Your spouse may have some issues that are causing them to be unable to communicate with you.
Moreover, they may be being disrespectful to you or ignoring you because they want to. When this is the case, there are still things you can do to improve this. Talk to your spouse if they aren't listening to you and see if you can find out what is going on.
There is a chance that they don't know that they are treating you a certain way. You will have to communicate with them to make sure.
Share this article on
Want to have a happier, healthier marriage?
If you feel disconnected or frustrated about the state of your marriage but want to avoid separation and/or divorce, the marriage.com course meant for married couples is an excellent resource to help you overcome the most challenging aspects of being married.
Learn More On This Topic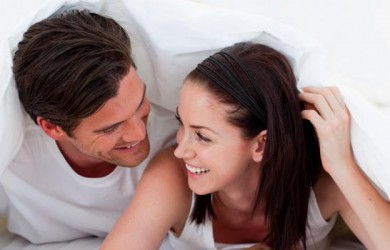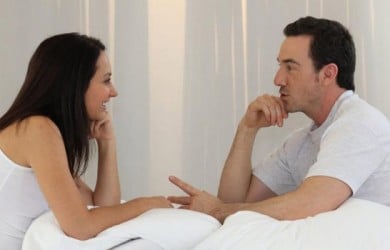 You May Also Like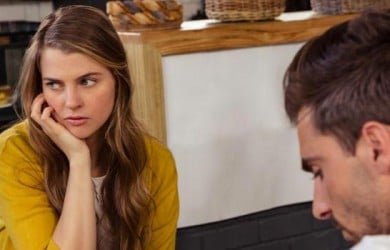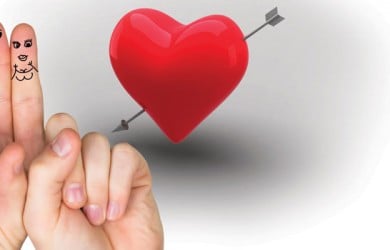 Popular Topics On Married Life