100 Sexy Memes For Him
Women have always been on the receiving end. But that's not the case with the women of today. We are fierce, bold, and fearless.
Women of today know what they want and are at the forefront of leading the change. Gone are the days when men used to woo women. In fact, men today appreciate women who take matters into their own hands.
Ladies, it's time to make your meme game strong.
Entice your partner and scintillate him with fun and sexy memes for him. Get naughty and unleash your dirty side.
Related Reading: 100 Love Songs for Him – Express Your Romantic Feelings!
100 Sexy Memes For Him
Discover this list of raunchy and sexy memes for your husband and surprise him in a naughty way.
1- I hope you d*** throbs when you think of me.
2- Are you a light switch?
Cause I want to turn you on.
3- Kissing burns 6.4 calories a minute.
Wanna workout?
4- My ideal body weight is yours on mine.
5- Roses are red. Violets are blue.
Blah..Blah..Blah…
I want you.
6- Have Sex with Me. You must.
7- You can't say happiness without a penis.
8- Our genitalia should get back in touch.
9- I want to do things to you that I have already done to you a dozen times.
10- Today, I don't feel like doing anything. Except you, I would do you.
11- I wish I could select all of your clothes and press delete.
12- Your clothes would look nice on my bedroom floor.
13- We're like cocoa and marshmallows; you are hot, and I want to be on top of you.
14- I'm not feeling myself today, can I feel you?
15- I really like your beard. Can I touch it…with my vagina?
16- You must be a banana because I find you a peeling.
17- I miss your hugs. Especially my vagina hugging your penis.
18- Sorry, what was that?
I was too busy imagining having sex with you.
19- Picturing you naked is the most productive thing I have done all day.
20- You're so hot, even my pants are falling for you.
Related Reading: 

Best Love Memes for Him
21- I love you for your personality, but that dick is sure a bonus.
22- Sexy You are…
Want You I do?
23- Let's watch a movie, and by movie, I mean to do it on the couch.
24- I can't wait to see you…Naked!
25- I want to practice making babies with you over and over again.
26- I kinda wish you were touching me inappropriately right now.
27- Don't know what's gotten into me lately, but I wish it were you.
28- You are my sunshine and my rain; basically, you make me hot and wet.
29- It turns me on when you tell me exactly what you want to do to me.
30- I promise to always be by your side.
Or under you.
Or on top.
31- Arousing you arouses me.
32- I could go for one of your kisses right now.
33- Don't be sad laundry… nobody's doing me either.
34- You're my favorite thing to do.
35- I want you inside me.
36- I only picked a fight so you would hate-fuck me later.
37- I love that sexy thing you do. What's it called again? Oh yeah… me!
38- Sometimes I get turned on just by seeing your name pop up on my phone.
39- Your love drives me crazy in such an awesome way.
40- I need to be touched.
By you.
Related Reading: 

Cute Relationship Memes for Your Partner
41- It's been a long day. I need one of those hugs.
42- Good Night…If you dream of me, Remember, I like my hair pulled.
43- I need a hug or an orgasm.
44- I miss your hugs, especially your vagina hugging my penis.
45- I am horny. You're the solution. Any questions?
46- You've earned your way to the top of my To-Do list.
47- No one showers and shaves faster than a woman who thinks she is about to get laid.
48- It's not that I am horny all the time. It's just that you are always sexy.
49- I couldn't help noticing that you are mind-blowingly hot.
50- Lick me, I am delicious.
51- Your face would look better between my legs.
52- When you get with a chick who has a sex drive twice as high as yours.
53- Me: I am still mad at him.
Vagina: I am not.
54- Me as a girlfriend.
55- Me… before dick vs. after dick.
56- When he is telling you what he is gonna do to you.
57- This could be us, but you ain't here.
58- I will cuddle you and rub your dick a little.
59- Push that ass against him.
60- A girl can still have respect for herself and wanna fuck the soul out of her skin.
Related Reading

: 

Best Love Memes for Her
61- The three things I love the most are:
Sex

Beards

Sex with Beards
62- I don't want flowers.
I want you to fuck my fucking G-spot.
63- When she say she not horny, but you stick your hand down her pants, and you know she is lying.
64- When you are throwing it back, and all you hear is "shit."
65- My lady parts, and I miss you.
66- I tasted you in my dream. I woke up knowing what I want for breakfast.
67- I would like to find out how many licks it takes to get to your center.
68- Thinking of you in my time of horniness.
69- I have absolutely no intention of behaving myself today.
70- Let's do some "we shouldn't be doing this" things.
71- I have sex with you a lot in my head.
72- Black Friday Sale.
My house.
You and I.
All clothes will be 100% off.
73- I find your lack of nudity disturbing.
74- Let's role play.
I will be Burger King, and you will be Mcdonalds.
I will have it my way, and you will be loving it.
75- You are dirtier than my browsing history.
76- I'd bend over forwards for you.
77- If you're feeling down, I can feel you up.
78- I lost my teddy bear, can I sleep with you?
79- Everybody has an addiction; mine just happens to be you.
80- Roses are red.
Violets are blue.
All my naughty thoughts involve you.
Related Reading: 

Best Love Memes to Brighten up Your Day
81- I am innocent until proven naughty.
82- I am calling to see if you feel horny at the moment.
Don't get me wrong; it's not a booty call.
I am just being thoughtful.
83- I wanna be the reason you tilt your phone away from others when you read it.
84- Do you have a switch? Cause baby, I want to turn you on.
85- I want to be craved by you. I want you to think about kissing me as much as I think about kissing you.
86- Nice shirt. Can I talk you out of it?
87- Are you a parking ticket? Because You got FINE written all over you.
88- A good licking right now? Yes, please.
89- I just want to travel and fuck you on hotel balconies.
90- I love the way you make me wet when I fantasize about you.
91- I can't stop thinking about how fucking amazing your tongue feels down there.
92- A good morning is when you will have me for breakfast.
93- You are what I need in my life. And the one I want in my bed.
94- My mind can't leave your body alone.
95- I thought of you today—lovely, perverted, naughty, and wickedly beautiful thoughts.
96- I am not wearing any socks and I have panties to match.
97- I am in my bed. You are in your bed.
One of us is in the wrong place.
98- Tie me up and play with me, sir.
Pretty please?
99- They say your tongue is the strongest muscle in your body. Wanna fight?
100- Me. You. Bed. Now.
Related Reading: 

Funny Sex Memes That Will Make You Laugh
Conclusion
Hope this collection of sexy memes for him helps you take your relationship to the next level. These raunchy memes are sure to spice up your life and give your bonding the much-needed twist.
Share this article on
Want to have a happier, healthier marriage?
If you feel disconnected or frustrated about the state of your marriage but want to avoid separation and/or divorce, the marriage.com course meant for married couples is an excellent resource to help you overcome the most challenging aspects of being married.
More On This Topic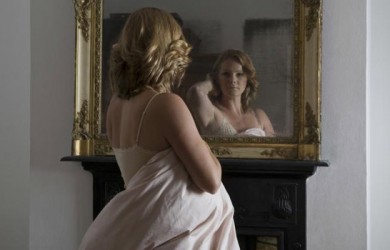 You May Also Like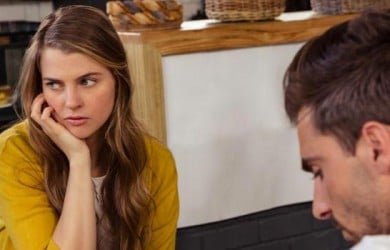 Popular Topics On Married Life