What to Do When Someone Treats You Badly in a Relationship
Ever find yourself having that tight feeling inside your chest because you feel powerless towards people who constantly mistreat you?
It's a fact that almost all of us have been in a situation where we were treated poorly by another person, but the question here is, how do you learn what to do when someone treats you badly?
If someone mistreats you, it's just human nature to react or choose to cut these people out of your life.
However, there are instances where a person chooses to stay although they are already being treated harshly. We may not understand this, but it's very common, especially when the person who mistreats you is your partner.
Why do people choose to stay?
No one is blind to these types of situations, yet some people choose to stay even if they are already experiencing being treated harshly by their partners or someone close to them.
Why is this so?
You might feel like you are the only one who could understand your partner, and if you give up on them, no one would care for them as you do.

You feel as though your partner still has the potential to change. Maybe, they might be in a stage where they need to vent and that everything will be okay.

Your partner might be blaming you for all the things that are happening. Sadly, you might start believing all of this and think that you are lacking something that's why your partner is mistreating you – so you try to be better.

You also might be blocking all the bad things your partner is doing, and you start to focus on his "good traits."These are signs that you are justifying the other person's actions of treating someone badly, and it's never healthy.
Related Reading: 

Reasons People Give For Staying in Unhappy Relationships
10 things you need to do when someone treats you badly in a relationship
"Why do you treat me so bad? What did I ever do to you?"
Have you experienced telling this to your partner? Were you accused of being overly dramatic, or have you been shrugged off?
When is it okay to stay in a relationship and give another chance?
What to do when someone treats you badly, and where do you start? Here are 10 things to remember by heart.
1. Ask yourself first
Most of us can ask ourselves this question, "Why do I get treated so badly?" Did you know that you are asking the wrong question?
If someone mistreats you, remember that it's not your fault. The person who is mistreating you is the one whose words, intentions, or actions are in the wrong. Don't burden yourself as it's not your fault at all.
But it's your fault if you continue to let this happen. So ask yourself this, "Why am I letting my partner treat me badly?"
2. Address your issues
Having low self-esteem is one of the most common reasons why many people allow their partners to treat them badly.
Childhood trauma, a false belief of how relationships work, and even a mindset that your partner will still change are all reasons why you are not doing anything about your situation.
Remember this, and if you don't respect yourself, other people won't respect you.
It's true that how they treat you is how they feel about you, but it's equally valid that how people treat you is also a reflection of what you feel about yourself.
If you don't respect yourself to walk away or do something about the situation, this will continue.
Also Try: 

Do I Treat My Boyfriend Badly Quiz
3. Set your boundaries and be firm with it
How you also react matters. While you have the choice to respond with aggression, it's better to set boundaries for yourself.
It's easy to treat people how they treat you but is this what we want to achieve?
Once you realize your worth and have decided to talk to your partner, then it's also time to set boundaries not just for yourself but also for your relationship.
Ask yourself this, "Is this the type of relationship that I want?"
Once that is clear, start by setting healthy boundaries in your relationship.
4. Don't blame yourself
If you start feeling that you are inadequate for your partner, or you start feeling guilty or shameful along with depression, then these are signs that you are blaming yourself for your partner's actions.
When people mistreat you, it's on them.
Never allow your partner to blame you, and never blame yourself.
When someone treats you badly in a relationship, then know that this is already a red flag.
It's one of the signs that you are in an unhealthy relationship. Remember to never allow your partner to justify mistreating you as a valid action.
Related Reading: 

The Blame Game Is Destructive to Your Marriage
5. Communicate
Communication can still do wonders even in a relationship like this. It's an integral part of knowing what to do when someone treats you badly.
Don't be afraid to share your feelings with your partner.
How can you resolve your issue if you don't?
If you ask yourself, "Why do people treat me badly?" then maybe it's time to address the issue.
While you are taking this step, expect to notice a change in your partner's behavior.
Your partner may welcome change and open up, but some may choose to intimidate you into avoiding change.
This is the time where you can voice out what you are feeling. Tell your partner about the boundaries you have set and let your partner know that you want to change.
Watch this video to know what boundaries you must set in every relationship:

6. Don't let it happen again
You have successfully set your boundaries, but you don't see much change.
Remember that the longer it has been this way, the more extended and more complex it would be for your partner to accept and start to change.
Don't get disappointed just yet, and more importantly, don't stop with your progress. We don't want your partner to go back to the way it used to be, right?
If your partner continues to treat you badly, don't be afraid to have the conversation again.
Know your self-worth and make a stand.
Related Reading: 

How to Communicate With Your Spouse When Things Are Tough
7. Don't be afraid to seek help
If your partner agrees to talk and work with you, then that's good progress.
If both of you feel overwhelmed and find it hard to commit, then don't be afraid to seek help. Please do.
Being guided by an expert can do wonders for your individual growth as well.
This can also help both of you address hidden issues. Together, it will be easier for you to work for a better relationship.
8. Understand what abuse is
Learning how to deal with someone who keeps putting you down also means that you have to learn how to grow and be firm.
It also means that you need to face the fact that your relationship might be an abusive one.
Many people are afraid to face the fact that they have an abusive partner until it's too late.
Abusive relationships often start as treating someone badly and then escalate to mental and even physical abuse.
Often, your partner might also shift from being a toxic partner to being an apologetic and sweet person – know the signs of an abusive partner before it's too late.
Don't live in a cycle of abuse and manipulation.
Related Reading: 

How to Fix an Abusive Relationship
9. Know when to walk away
An important part of knowing how to react when someone treats you badly is when to walk away.
It's hard to let go of the person you love. You might even think it's not too late to be a better person, but you should also know your limits.
It's something you need to do for yourself.
Not all people can commit or change, and if you have done everything you can, it also means that it's time for you to move on, and there's no turning back.
10. Remember your worth
Finally, always remember your worth.
If you know your worth and if you respect yourself, then you would know what to do when someone treats you badly.
Remember to respect yourself, respect your kids, and respect your life to walk away from people who treat you badly.
You don't have to stoop down to their level and be aggressive, and sometimes, the best action is to give up and move on.
You deserve better!
Related Reading: 

10 Tips for Letting Go of a Relationship 
Takeaway
If you are someone who has experienced this and was able to overcome it, then you're doing great.
You are learning that you should take control of your life.
Never allow anyone to treat you badly. It doesn't matter if it's your boss, a co-worker, a family member, or even your partner.
If someone you cherish mistreats you – then you need to take action.
Recognize what's wrong and start setting boundaries. Offer to talk and resolve the issue and commit, but if everything else fails, then you need to walk away from this toxic relationship.
Now that you know what to do when someone treats you badly, you will become more confident about yourself and what you deserve.
Share this article on
Want to have a happier, healthier marriage?
If you feel disconnected or frustrated about the state of your marriage but want to avoid separation and/or divorce, the marriage.com course meant for married couples is an excellent resource to help you overcome the most challenging aspects of being married.
More On This Topic
You May Also Like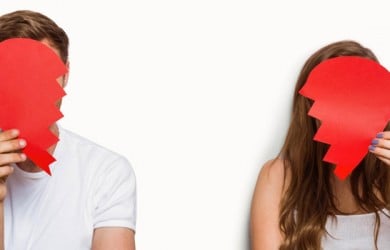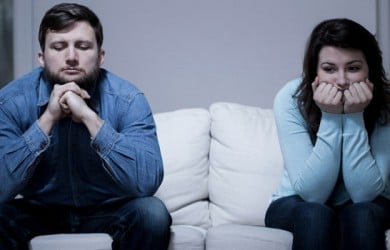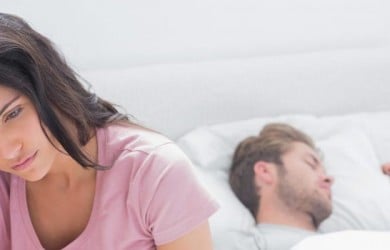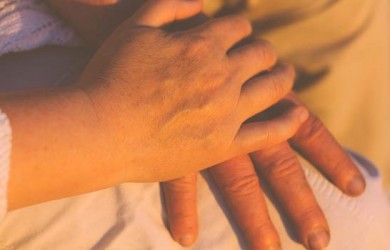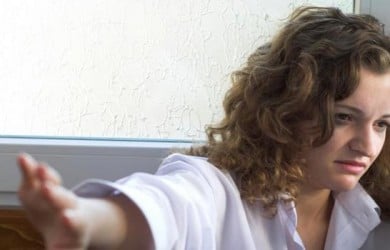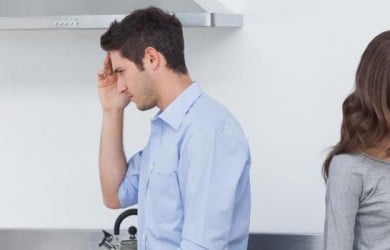 Popular Topics On Marriage Help