What Is Text Therapy: How It Works and Benefits
Hey there! Ever wondered if you can sort through your thoughts via text messages? Well, that's where text therapy comes to the rescue! It's a form of counseling that lets you communicate with your therapist through text, commonly known as text-based therapy or text counseling.
Now, you might be thinking, "Is it okay to text your therapist? Can it be effective?" Stick around as we dive into how text therapy works and its amazing benefits. Get ready to discover a whole new way to find support and clarity in the palm of your hand!
What is text therapy?
Text therapy, also known as text-based therapy or therapy over text, is a modern approach to counseling that harnesses the power of technology to provide mental health support. It allows individuals to connect with licensed therapists through messaging platforms and discuss their challenges and emotions like in traditional face-to-face sessions.
Whether you're seeking recovery from divorce or dealing with daily stress, clinical social workers Laura Groshong and Margot Aronson say text therapy offers a confidential and convenient space to share your thoughts and feelings.
But you might wonder, "Is it okay to text your therapist?" Absolutely! Let's explore how it works and the numerous benefits it brings!
How does text therapy work?
Through text therapy, clients can engage with licensed therapists through secure messaging platforms to discuss their concerns, emotions, and experiences in a written format. This form of text counseling operates on a simple yet effective premise.
Text-based therapy offers a unique advantage for individuals seeking comfortable support, especially during recovery from unexpected events or life challenges. While it might seem unusual initially, sharing your thoughts through text message therapy can create a safe space for self-expression.
But how does it work? Well, it begins by finding a reputable text therapy platform and a qualified therapist who suits your needs. Sessions typically take place through messaging exchanges, either in real-time or asynchronously, based on your preferences and availability.
The process involves your therapist actively listening, providing insights, and guiding you toward coping strategies and personal growth, all within the secure digital environment designed to respect your privacy, and therapists adhere to strict confidentiality guidelines.
What are the benefits of text therapy?
Let's take a closer look at how this modern form of counseling can positively impact your mental well-being, especially during challenging times like recovery from divorce or other life transitions.
1. Convenience and accessibility
Text therapy allows you to connect with your therapist from anywhere, anytime, making it an ideal option for those with busy schedules or limited mobility.
In their article, Anne Dwyer and others state that text therapy services bridge the gap for people in rural areas, where access to mental health support is limited due to stigma and distance, providing privacy, anonymity, and targeted intervention opportunities.
2. Real-time support
Some text therapy platforms offer real-time messaging, providing instant support during critical moments when you need it most.
3. Discretion and privacy
Sharing your thoughts over text can feel less intimidating, promoting honest and open communication. Rest assured, your therapist prioritizes confidentiality, ensuring a safe space for self-expression.
4. Consistent communication
With text message therapy, you have a written record of your discussions, allowing you to revisit insights and advice anytime.
5. Global access to specialists
You can connect with therapists beyond geographical boundaries through text-based therapy, accessing a diverse pool of qualified professionals.
Listen to Andy Blackwell, scientist and health technology entrepreneur, as he discusses the implementation of AI in mental health care, transforming the lives of tens of thousands of patients with impressive outcomes. Here's the video:
6. Comfort and safety
In the comfort of your familiar environment, you can share your feelings openly without the pressure of face-to-face interactions.
7. Immediate coping strategies
Therapists can provide practical coping strategies and resources during real-time text exchanges, helping you manage stress and anxiety effectively.
So, text therapy brings a plethora of incredible benefits to your table by offering a convenient, confidential, and effective way to improve your mental well-being.
What are the disadvantages of text therapy?
While text therapy offers numerous benefits, it's also essential to consider its potential drawbacks. Here are some disadvantages of engaging in text-based counseling
1. Limited non-verbal cues
Texting lacks non-verbal cues like facial expressions and body language, making it challenging for therapists to understand your emotions and vice versa fully.
2. Real-time constraints
Asynchronous text therapy might lead to delayed responses, which could hinder the sense of immediate support during critical moments.
3. Technology hiccups
Technical glitches or connectivity issues may disrupt the flow of communication, impacting the therapy experience.
A study conducted by Meera Dhesi and others found that poor internet connectivity poses a significant challenge in text-based therapy for young people, causing frustration and disjointed sessions due to server crashes and Wi-Fi disconnections or data limitations on their devices.
4. Misinterpretation of tone
Text messages can be misinterpreted, potentially leading to misunderstandings between you and your therapist.
5. Emergencies and complex Issues
Text-based therapy may not be suitable for emergencies or crises that require immediate intervention. Also, certain complex mental health issues may require more comprehensive assessments and treatment options beyond text counseling.
Despite these disadvantages, text therapy can still be a valuable resource for many individuals seeking support during recovery from divorce or other challenges. As with any therapeutic approach, weighing the pros and cons and finding what aligns best with your unique preferences and circumstances is essential.
Additional questions to consider
We've compiled some common questions about this modern form of counseling, known as text-based therapy or texting therapy. Let's dive into the world of text counseling and find answers to your burning questions!
Is text therapy right for you?
Text therapy can be an excellent option if you prefer a convenient and flexible way to access mental health support. It suits individuals seeking recovery from divorce or facing life challenges. Text-based therapy may be perfect if you're comfortable expressing emotions through writing and find in-person interactions intimidating.
You just need to pick the best text therapy that offers a confidential and secure space to connect with licensed therapists, promoting personal growth and emotional wellness. However, traditional therapy might be better if you prefer in-person interactions or have complex mental health needs.
Is text therapy secure and confidential?
Absolutely! Text therapy platforms prioritize security and confidentiality. Reputable services use encrypted messaging systems to protect your communications with therapists. Your personal information remains safeguarded, adhering to strict privacy guidelines. This ensures a safe environment for therapy over text, allowing you to share your thoughts and feelings confidently.
Is texting good for mental health?
Yes, texting can positively impact mental health. Text therapy offers an accessible and non-intimidating means of seeking support. Expressing emotions through text can enhance introspection and emotional processing.
It allows individuals to reach out for help promptly, fostering a sense of connection and reducing isolation. Regular communication with a therapist via text message therapy can contribute to better-coping strategies and overall mental well-being.
Can texting relieve stress?
Certainly! Texting with a therapist can help relieve stress by offering practical coping strategies, emotional support, and a safe space to share your worries and concerns. Sharing thoughts and emotions via text promotes emotional release, reducing tension and anxiety.
The convenience of accessing a therapist from anywhere at any time enables timely support during stressful situations, facilitating healthier coping mechanisms. So, texting with a therapist can help relieve your stress.
What is the purpose of a text-based approach?
The text-based approach, also known as text therapy or texting therapy, offers a modern, accessible, and discrete form of counseling. It aims to provide mental health support to individuals who prefer written communication, have busy schedules, or experience barriers to traditional in-person therapy.
Text-based therapy enables clients to connect with licensed therapists, discuss recovery from divorce or other challenges, and receive guidance and coping strategies through secure messaging platforms. The goal is to enhance emotional well-being, promote personal growth, and foster a supportive therapeutic relationship through text counseling.
Texting your way to wellness
If you're still wondering, "Is it okay to text your therapist?" The resounding answer is YES! Embrace the power of text counseling and embark on a journey toward personal growth and emotional wellness. Individuals can navigate challenges through text-based therapy while receiving timely guidance and coping strategies.
While it may not be suitable for everyone or every situation, text therapy provides a powerful platform for meaningful connections with licensed therapists. Embrace this digital frontier and embark on a journey towards improved well-being in the palm of your hand.
Share this article on
Want to have a happier, healthier marriage?
If you feel disconnected or frustrated about the state of your marriage but want to avoid separation and/or divorce, the marriage.com course meant for married couples is an excellent resource to help you overcome the most challenging aspects of being married.
Learn More On This Topic
You May Also Like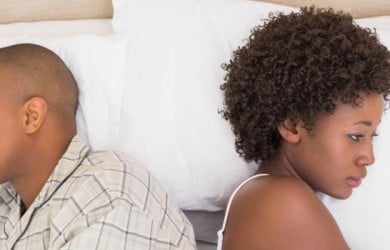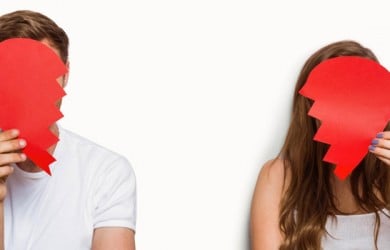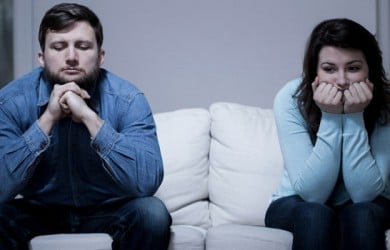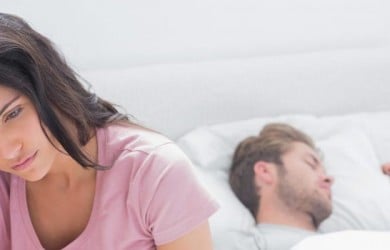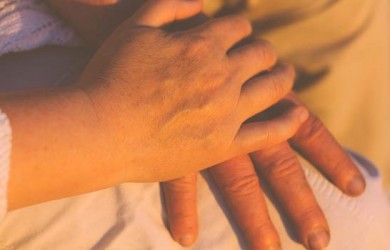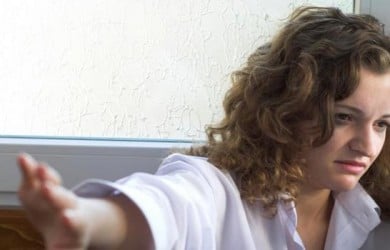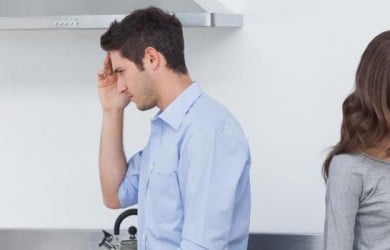 Popular Topics On Marriage Help