Marriage and Trusts
When you get married, chances are you will bring in assets and property that you had before you were married. It is also likely that as your marriage progresses, you, your spouse and family will build upon that, often including homes, automobiles, savings and other assets. If you have assets, property, finances, etc. when you die, there is a good chance that you want them to be under the control of someone you designate as opposed to the courts. To do this, having a trust in place is a good path to take.
What is a trust?
A trust is essentially a legal entity that holds and manages the assets of one person for the benefit of another. Think of it like this…with a trust, you have a safe that holds your money and property for someone else.
So why have a trust?
It can preserve assets for your children.
It can protect assets from potential creditors.
It can minimum estate taxes.
It can help avoid the costs and delays of probating a will.
It can shift part of your income tax burden to beneficiaries who are in lower tax brackets.
It can set up a support fund in the event you become incapacitated.
Before you explore trusts, it is important to understand three terms associated with their construction:
1. A trustmaker is the person who creates the trust. This is also referred to as Trustor, Grantor or Settlor.
2. A trustee is the person or entity responsible for managing the assets that the trustmaker places in the trust.
3. A beneficiary is the person or entity that is identified to receive the benefits of the assets in the trust.
Revocable and irrevocable trusts
Depending upon what your intent is will determine the type of trust you should have in place. In some situations, you may need multiple trusts. Three common types of trusts that are used with estate planning include revocable, irrevocable and testamentary trusts.
A revocable trust (also known as a living or inter vivos trust) is one that you create while you are alive to own property…and one that can be changed at any time. These trusts are important for:
Planning for mental disability (thus the assets being managed by a disability trustee as opposed to a court-supervised guardian).

Avoiding probate (thus allowing the assets to pass directly to the beneficiaries).

Protecting the privacy of your property and beneficiaries after you die (thus not making the distribution public).
An irrevocable trust is one that can't be changed after it has been signed, after the trustmaker dies, or after some other defined point in time. Three important functions of revocable trusts are:
Asset protection (by placing the assets in the trust, the individual gives up their control over and access to the trust assets).

Removal from personal assets (once assets are transferred to the trust, the taxes on the estate are reduced as they are no longer included as personal assets).

Estate tax reduction (via removing the value of the property from the estate so it can't be taxed upon death).
There are some important factors to consider when creating an irrevocable trust:
1. When you create an irrevocable trust, your ability to control the assets is lost…and you can't change your mind. There are some potential opportunities to control what happens to the property going forward, but this must be clearly and carefully drafted in the trust.
2. If you experience a serious health issue that requires being placed in a nursing home, unlike a revocable trust, you can't reassume the assets under the federal Medicaid laws.
3. Changes in life are inevitable and things that you thought wouldn't happen may suddenly be desired…but prevented due to the irrevocable trust.
4. If there is income generated from trust assets, you lose the rights to that income.
5. Irrevocable trusts are subject to a gift tax when the assets are transferred into the trust.
6. The trustmaker can't add or amend anything written in the trust.
Key differences between revocable and irrevocable trusts
Trusts are complex and knowing which one is best for you and your family requires close attention to detail and laws, as well as understanding what your intent for the trust is. When considering the differences between revocable and irrevocable trusts, there are some key areas to consider…who controls the assets, whether trusts can be changes, the impact of estate taxes, how and what assets are protected, how it will impact you if you need Medicaid benefits, and the impact on your personal income taxes. The following is a quick overview of the differences between the two trusts.
Controlling assets
Revocable: Trustmaker retains control
Irrevocable: Trustmaker loses control
Revising the Trust
Revocable: Trustmaker can modify
Irrevocable: Trustmaker can't modify
Estate taxes
Revocable: Value of property included at time of death
Irrevocable: Not calculated in value of property at death
Asset protection
Revocable: Doesn't provide protection from creditors
Irrevocable: Generally protected from creditors
Medicaid planning
Revocable: Assets subject to Medicaid laws
Irrevocable: Assets not touched when obtaining benefits (assuming not transferred in the preceding 5 years)
Income tax returns
Revocable: Taxpayer reflects everything on personal 1040
Irrevocable: Trust has its own tax ID, files a 1041, and pays the taxes or issues a K-1 to trustmaker
Testamentary trusts
Unlike a living trust, a testamentary trust is one that is created to go into effect when the trustmaker dies. This also applies to a trust created under a Last Will and Testament and can also be established under revocable and irrevocable trusts. In other words, this trust is not established and funded until the trustmaker has died.
Two common types of testamentary trusts are AB and ABC trusts.
1. AB trusts are those often used by married couples to maximize federal estate tax exemptions of both parties. For example, when the first spouse dies, their revocable living trust directs that their assets will be divided to ensure the amount exempt from federal estate taxes is placed into a sub-trust (Trust B; also referred to as Bypass, Credit Shelter, or Family Trust) and anything over the exemption placed in another sub-trust (Trust A; also referred to as Marital, Marital Deduction or Q TIP Trusts). These trusts are often popular with second marriages or marriages where there is a large age difference between the spouses.
2. ABC Trusts are those used by married couples residing in states that collect state estate taxes, the exemption is less than the federal estate tax exemption, and the state permits a state Q TIP election. Effectively, this allows for maximizing the state and federal estate tax exemptions while deferring the payment of both state and federal estate taxes until the death of the second spouse. Connecticut, Delaware, Hawaii, Illinois, Kansas, North Carolina, Minnesota, New York, Ohio, Oklahoma, Oregon, Rhode Island, Tennessee, Vermont and Washington are states that collected state estate taxes from 2009 to 2015.
Inter-vivos trusts
There are times when an individual wishes to have the ability to have assets distributed from a trust before and after death. This is unlike a testamentary trust which becomes effective upon death. Also, you may be looking for confidentiality and continuity of the trust and its respective assets. Individuals seeking these factors may be excellent candidates to create an inter-vivos trust.
An inter-vivos trust is a living trust that is created during the life of the trustor (also referred to as the settlor) and allows for distribution of assets before and after death.
There are some very good upsides to having an inter-vivos trust including:
Avoiding probate (unlike wills, an inter-vivos trust is not required to be probated).

Since probate only applies to assets owned by you at death, assets place in the inter-vivos trust are not subject to probate as they are owned by the trust…not the individual.

By avoiding probate, you avoid probate costs and lengthy probate periods.

During your lifetime, you are the trustee of the trust which means you have complete control over assets in the trust while you are alive.

You have the ability to change, amend and/or revoke the trust at any time while you are alive.

Inter-vivos trusts are confidential and the transfer of assets transferred from the trust are kept from the public's view.

There is no gap period between the time the individual dies and the appointment of an executor (as associated with wills).
Note: Inter-vivos trusts tend to have higher costs than other options when it comes to its formation and implementation. Keep in mind, though, that those costs will only be a small percentage of the amount of time and costs of probate as well as providing the peace of mind with confidentiality and continuity.
Share this article on
Want to have a happier, healthier marriage?
If you feel disconnected or frustrated about the state of your marriage but want to avoid separation and/or divorce, the marriage.com course meant for married couples is an excellent resource to help you overcome the most challenging aspects of being married.
More On This Topic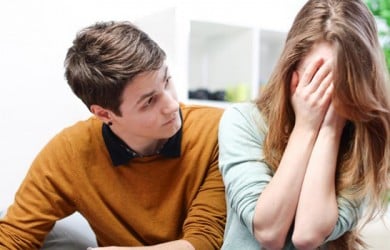 You May Also Like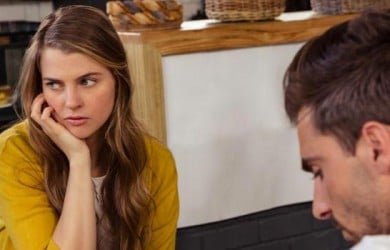 Popular Topics On Married Life