Multisystemic Therapy: How It Works, Cost, & What to Expect
Multisystemic therapy (MST) is an intensive, community-based treatment approach designed to address the complex behavioral issues of juveniles in their natural environments. By targeting multiple systems in a young person's life, MST aims to bring about positive change and reduce delinquent behavior.
This article discusses the challenges, benefits, workings, costs, effectiveness, and the future of MST.
What is multisystemic therapy?
Multisystemic therapy is an evidence-based approach that focuses on addressing the root causes of behavioral problems in young people. Instead of isolating the individual, MST examines the broader systems they interact with, such as family, school, and community.
By intervening in these multiple areas, a multisystemic therapist aims to create a cohesive support system that promotes positive behavior and reduces the risk of recidivism.
5 main challenges of MST
Multisystemic therapy (MST) encounters several challenges in its implementation and effectiveness. Check out a few challenges here:
MST demands a significant time and emotional commitment from both the young person and their family.
The therapy often requires multiple sessions a week, sometimes even daily check-ins, depending on the severity of the issues. This can be taxing for families, especially those with multiple obligations or limited resources.
Not all families are open to the intensive involvement that MST requires. Some might be skeptical of the therapy's effectiveness, while others might feel that their privacy is being invaded. Overcoming this resistance is crucial for the therapy's success.
Coordination with multiple systems
MST's effectiveness lies in its multisystemic approach, which means collaborating with schools, community organizations, courts, and other entities. Coordinating with these systems can be complex, and there's always the challenge of ensuring everyone is aligned in their goals and methods.
In many areas, especially rural or underserved communities, there might be a scarcity of trained professionals who are familiar with MST techniques. This can limit the availability of the therapy and potentially hinder its effectiveness.
Cultural and socioeconomic barriers
MST requires therapists to have a deep understanding of the cultural, socioeconomic, and familial backgrounds of their clients. Misunderstandings or oversights can lead to interventions that are not only ineffective but potentially harmful.
5 major benefits of multisystemic therapy?
Multisystemic therapy (MST) offers benefits such as improved family functioning, lower relapse rates, cost-effectiveness, and increased community safety through its comprehensive, evidence-based approach. Know more below
MST stands out because of its comprehensive approach. Instead of focusing solely on the individual, it addresses the broader systems they interact with. This ensures that the root causes of behavioral issues are tackled from multiple angles.
One of the most significant achievements of MST is its success in reducing the chances of a young person reoffending. This not only benefits the individual and their family but also society at large.
MST actively involves families in the therapeutic process, equipping them with the tools and strategies to support their young members. This fosters a sense of responsibility and empowerment, leading to more sustainable outcomes.
Cost-effective in the long run
While MST might seem resource-intensive upfront, it can be more cost-effective in the long run. By preventing future offenses and reducing the need for institutionalization or incarceration, MST can save significant resources.
MST is not a one-size-fits-all approach. Therapists can tailor their techniques based on the unique needs and circumstances of each individual and their environment.
How multisystemic therapy works: 7 detailed steps
Multisystemic therapy (MST) is an evidence-based approach for troubled youth. It involves assessing, engaging, intervening, and evaluating within various systems to promote positive behavioral change. Know more below
The therapy begins with a thorough assessment of the young person's behavioral issues, family dynamics, school environment, peer relationships, and community influences. A lot of background information is needed to solve the problem.
The therapist of multisystemic therapy collaborates with the individual and their family to set clear, achievable goals. These goals are revisited and adjusted as therapy progresses. This varies from person to person
Based on the assessment, the therapist designs specific interventions targeting the identified problem areas. These interventions are rooted in evidence-based practices and are tailored to the individual's unique situation.
Implementation and collaboration
The therapist not only implements the designed interventions but also collaborates with other systems like schools, community organizations, and courts. This ensures a cohesive and coordinated approach to addressing the young person's challenges.
Continuous feedback and adjustment
Multisystemic therapy is a dynamic process. Regular feedback is sought from the individual, their family, and other involved systems. Based on this feedback, interventions are adjusted to ensure maximum effectiveness.
A significant part of MST involves equipping the young person and their family with skills to handle future challenges. This includes communication skills, problem-solving techniques, and strategies to handle peer pressure.
Once the set goals are achieved, the therapy comes to an end. However, follow-up sessions might be scheduled to ensure that the positive changes are maintained and to address any new challenges that might arise.
Know how this works in detail here:

How much does MST cost?
The cost of MST can vary based on location, the severity of the behavioral issues, and the duration of treatment. On average, MST can be more cost-effective than other forms of intensive therapy or institutionalization.
Insurance may cover some or all of the costs, but it's essential to check with individual providers.
The effectiveness of MST
Multisystemic therapy has been extensively researched and has shown significant positive outcomes.
MST has been effective in reducing recidivism rates among juveniles. By addressing the root causes of behavioral problems and involving the broader systems in the individual's life, MST ensures a more sustainable positive change.
The holistic approach, combined with evidence-based interventions, makes MST a preferred choice for many professionals in the field.
The future of MST
The future of MST looks promising. As more research emerges highlighting its effectiveness, there's a growing push to make it more widely available.
With the increasing emphasis on community-based treatments and the move away from punitive measures for juveniles, MST is poised to play a pivotal role in reshaping how we address youth behavioral issues.
Commonly asked questions
MST can be a complex principle. Check some frequently asked questions below to understand the concept better:
What is the primary goal of multisystemic therapy?
Multisystemic therapy (MST) is an intensive home-based intervention primarily aimed at youths with behavioral and psychosocial problems. One of the primary goals of MST is to help parents develop the requisite skills to adequately monitor and discipline their children.
This goal can be influenced by various contextual factors, such as socioeconomic status and neighborhood characteristics. MST seeks to address these factors to ensure effective parental monitoring and, ultimately, treatment efficacy.
What is multisystemic therapy for children with conduct disorder?
Multisystemic therapy (MST) is an evidence-based intervention recommended for children and young people with conduct disorders. MST has shown efficacy in reducing severe antisocial behaviors, including delinquency.
The therapy is home-based and targets various risk and protective factors within the child's ecological system to address and manage antisocial behaviors.
What is multisystemic therapy social learning theory?
While the research does not directly address the connection between MST and social learning theory, it´s worth noting that MST is derived from social ecological theory.
This theory identifies risk and protective factors in ecological systems that indirectly and directly contribute to at-risk behaviors. MST integrates various therapeutic techniques to address these factors within the individual's social context.
What are the assumptions of multisystemic therapy?
MST operates on the assumption that individuals are influenced by multiple systems around them, including family, peers, school, and the community.
The therapy believes that to bring about lasting behavioral change in youths, interventions must address all these interconnected systems. MST also assumes that caregivers or parents play a crucial role in ensuring the success of the intervention, and thus, they are actively involved in the therapy process.
For growth and healing
In the realm of behavioral interventions, multi systems family therapy stands out as a comprehensive approach that addresses not just the individual but the broader systems they interact with.
The multisystemic therapy techniques are rooted in evidence-based practices, ensuring that interventions are both effective and adaptable to the unique needs of each individual.
By adhering to the core multisystemic therapy principles, therapists can holistically address the root causes of behavioral issues, leading to sustainable positive outcomes.
For those wondering, "What is MST therapy?" or "What does MST mean in medical terms?", it's essential to understand that MST, in the context of mental health, refers to a therapeutic approach that emphasizes the interconnectedness of various systems in a young person's life.
In essence, when we talk about "What is MST mental health?", we're discussing a method that recognizes the intricate web of influences on a young person's behavior and seeks to intervene in a coordinated, holistic manner.
Share this article on
Want to have a happier, healthier marriage?
If you feel disconnected or frustrated about the state of your marriage but want to avoid separation and/or divorce, the marriage.com course meant for married couples is an excellent resource to help you overcome the most challenging aspects of being married.
You May Also Like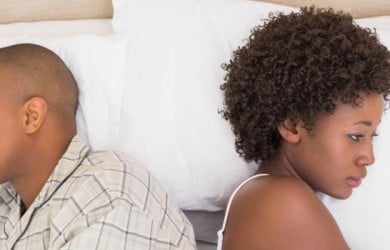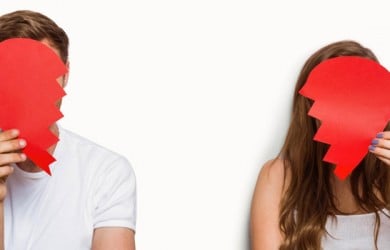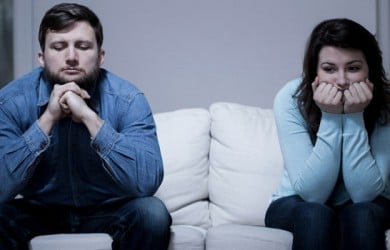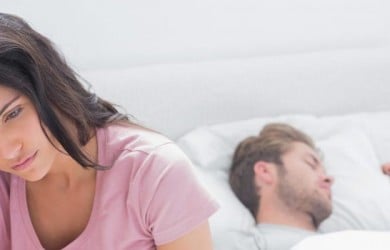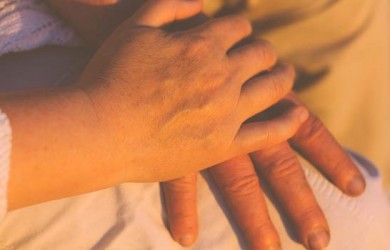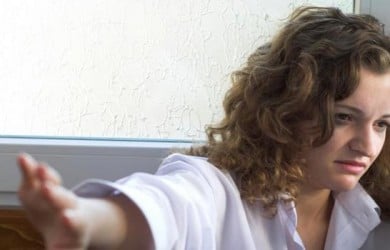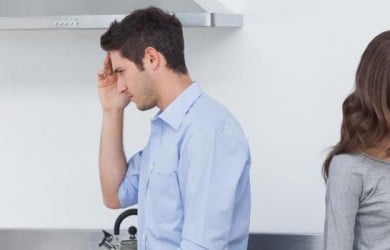 Popular Topics On Marriage Help