15 Things You Should Never Tell Your Therapist
Your therapist's office is a safe space for disclosing private details of your life and working through personal problems, but there is some information you just shouldn't share.
Here, learn what you should never tell your therapist, so you don't run into any uncomfortable situations in the counseling office.
Should you be totally honest with your therapist?
Therapy is meant to be a space where you can share your feelings, including things you haven't necessarily told anyone else.
In many instances, it is okay to be completely honest with your therapist. Keep in mind that in most cases, your therapist is bound to confidentiality laws and cannot share your personal information without your written consent, so you don't have to be too fearful about what not to tell your therapist.
Exceptions to confidentiality might be if you are having feelings of harming yourself or others, or if you have committed an act of child abuse.
In these instances, your therapist might be required by law to break confidentiality in order to protect you or someone else. It's up to you what you disclose, but if you're thinking of self-harm, this isn't on the list of things to never say to a psychiatrist. In fact, disclosing your thoughts may just save your life.
In most instances, what you discuss in therapy stays in therapy, unless you give permission otherwise, which makes it okay to be completely honest. You may sometimes discuss difficult topics with your therapist, such as feelings of grief, a traumatic experience from your past, or mistakes you have made within a relationship.
It can be difficult to be honest about such topics, but if you want to make progress with treatment and work through your problems, honesty is the best policy.
Can you tell your therapist everything?
What you share with your therapist is up to you; if you're not quite comfortable sharing something, and you feel that you'll be dishonest or leave out key details because of your discomfort, it's probably not time to share that information.
On the other hand, if there's a deep personal matter you want to discuss, it's typically safe to tell your therapist all the details.
Not only are therapists trained to keep things confidential; they've also heard a little bit of everything, from details of people's intimate relationships and sex lives, to mistakes they've made at work or in their friendships.
You may be worried that your therapist will reject you or judge you, but the reality is that therapists are trained to handle difficult topics of conversation and help you process your emotions.
If there is something you don't want to discuss with your therapist, by all means, keep it private, but you generally don't need to hold anything back. If you want to make true progress in therapy, you have to disclose personal information.
If there's something you want to talk about but aren't yet ready, a discussion about the reason for your fear and anxiety may be helpful, and it can move you toward being more open to the discussion.
Don't ever think that uncomfortable emotions or painful personal topics are on the list of what you should never tell your therapist. Often, these are the very reasons people come to therapy.
What you should never tell your therapist: 15 things
While you can tell your therapist just about anything, from your deepest fears to your most uncomfortable emotions, there are some things you should not say to your therapist. If you're wondering what not to tell a therapist, read below.
1. Don't tell lies
When you're wondering, "What should I not tell my therapist?" the most important answer is to avoid telling lies. It may seem like common sense not to lie to your therapist, but sometimes, people are afraid to disclose the truth.
It's normal to fear rejection or have a sense of embarrassment over some details of your life, but if you're dishonest with your therapist, you won't be able to get to the root of whatever is causing you to need the services of a therapist in the first place.
2. Don't share complaints about your previous therapist
If you're wondering what not to tell your therapist, a good starting point is to avoid sharing that you hated your last therapist. Beyond the fact that it doesn't get you anywhere in therapy, it's just not proper to complain about your previous therapist to your new therapist.
The purpose of your session isn't to rehash problems with a past mental health provider. You're there to establish a relationship and meet your goals.
3. Don't say that you want to be friends
Therapists must maintain professional boundaries with their clients. While you are likely to develop a close working relationship with your therapist, the two of you cannot be friends.
Do not discuss meeting up for coffee or developing a relationship outside of your therapy sessions; this will just create a difficult situation for your therapist, and detract from your work together.
4. Avoid telling half truths
Just as you shouldn't lie to your therapist, you cannot tell "half truths" or leave out important details of your situation.
Failing to tell the entire truth is similar to going to the doctor and only telling them half of your symptoms, and then wondering why the medication you're prescribed doesn't work.
Getting a proper diagnosis and treatment plan requires that you be open to telling the entire truth, even if some details are embarrassing. If you're not ready to share the whole truth about a particular topic, it's probably a good idea to table the conversation for later, when you're more comfortable.
5. Don't tell them you just want a prescription
Medications can be beneficial, and even necessary, for people with mental health conditions like depression or anxiety, but medications are often used alongside therapy. If you show up to your sessions giving the impression that you'd rather just take a pill and not talk, you're not going to make much progress.
Related Reading: 

How to Cope With Your Mental Health Issues in a Relationship
6. Avoid telling your therapist to fix you
It's a common misconception that it is the therapist's job to "fix" their clients. In reality, a therapist is there to listen to your concerns, help you process your emotions, and empower you to make positive changes in your life.
Your therapist may give you feedback or offer explanations for some of your behavior, but you'll be the one doing most of the work of "fixing" your problems.
7. Resist the urge to use small talk to avoid your real concerns
It is natural to have some anxiety surrounding your therapy sessions, but don't engage in small talk or tell your therapist every detail of your week, such as what you ate for lunch, to avoid diving deeper into more pressing matters.
8. Never make fun of other people based on gender, culture, or sexual orientation
Not only do therapists have ethical obligations to protect confidentiality and maintain boundaries; they're also required to be sensitive to issues of diversity and to avoid discrimination.
If you come to a therapy session and engage in inappropriate behavior, such as making a racial slur or sharing offensive jokes about someone of a particular sexual orientation, you're going to put your therapist in an uncomfortable position, and it may even harm the relationship you have with your therapist.
9. Never confess your love
Just as professional boundaries prevent therapists from becoming friends with clients, they also prohibit romantic relationships.
Never tell your therapist that you think they're attractive, or that you'd like to take them out. It's just not okay, and your therapist will be incredibly uncomfortable with the situation. They may even have to stop seeing you if you profess your love for them.
10. Don't talk about other clients
The same confidentiality laws that protect you also apply to your therapist's other clients. This means that you cannot ask them information about other clients they're seeing, even if you know them on a personal level. Gossip about other clients is one of the things to never to never say to a therapist.
11. Avoid telling your therapist that therapy isn't going to work for you
It's natural to have some doubts about what you can get out of therapy, but coming to your first session with your mind made up that it's "just not going to work" likely isn't going to lead to any effective outcomes. Instead, come with an open mind.
It's okay to express that you have fears about how well therapy will work, but you and your therapist can process this together.
12. Don't apologize for talking about yourself
The entire purpose of therapy is to discuss you, so you should never feel the need to apologize for talking too much about yourself. Your therapist needs to know what is going on with you, and they won't perceive you as rude if you spend most of the session talking about your personal life.
13. Never apologize for emotions
Many people grow up being taught that they should be ashamed of their emotions, or that emotions should never be shared, but this simply isn't the case in therapy sessions.
Your therapist is there to help you become comfortable with understanding and processing painful emotions. Saying that you feel bad for feeling guilt or sadness is on the list of what not to say to your therapist.
Check out this video to understand
14. Avoid just sticking to the facts
Just as someone who is uncomfortable with emotions may apologize for experiencing them in therapy, they may also try to be as objective as possible.
There is certainly a time and place for sticking to the facts, but a therapy session requires you to move beyond objective facts and discuss the subjective feelings you have surrounding a situation.
15. Don't be brutally honest about certain topics
While it's important to be open and honest about your personal experiences that have brought you to therapy, you should avoid being brutally honest about certain topics, such as how you feel about your therapist, or your feelings toward the front desk receptionist.
Certain topics just shouldn't be discussed, so there's no need to tell your therapist that their receptionist is attractive, or that you don't like your therapist's choice of attire.
Tips for how to behave when working with your therapist
Now that you know what you should never tell your therapist, it's helpful to have an idea of how to behave, in general, when working with your therapist.
Beyond avoiding things that are on the list of what not to say to a therapist, you should come to your session ready to share your personal concerns and be upfront about your feelings and experiences.

If there is something you simply aren't comfortable discussing, be honest about your discomfort, instead of making an excuse or creating a lie.

In addition to being open and honest, it's important to be an active participant in the therapy process. This means doing the homework your therapist assigns you. Homework may seem strange or annoying, but the truth is that your therapist has assigned it, because they believe it will help you make progress in therapy.

Finally, be prepared to apply what you've learned in therapy to your daily life. You can talk to your therapist all day long, but if you don't make any changes as a result of your therapy sessions, you're not going to get very far.

Be open to your therapist's influence, and willing to try new ways of thinking and behaving, based upon what you've learned in therapy.
Related Reading: 

How to Find the Best Therapist- Expert Roundup
Check out this video to understand what you can what you can bring up in front of your therapist:
Conclusion
You may have been surprised to learn about what you should not tell a therapist. Perhaps you thought you should avoid sharing the most intimate details of your life, but this isn't on the list of what you should never tell your therapist.
Instead, you should avoid lies, conversations about other clients, and discussions about inappropriate topics, such as your love for your therapist or your disdain for people who are different from you.
In the end, being open and honest during therapy sessions, and sharing to the greatest extent that you're comfortable with, will get you closer toward meeting your goals. When it comes to your personal life and experiences, there isn't really much that is on the list of what not to tell a therapist, so long as you are honest!
Share this article on
Want to have a happier, healthier marriage?
If you feel disconnected or frustrated about the state of your marriage but want to avoid separation and/or divorce, the marriage.com course meant for married couples is an excellent resource to help you overcome the most challenging aspects of being married.
More On This Topic
Recent Articles
You May Also Like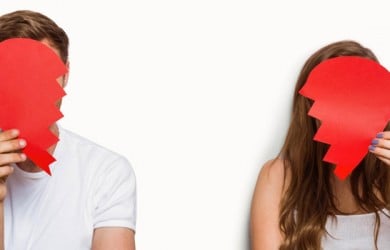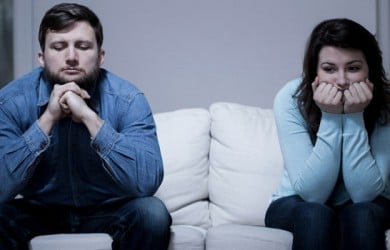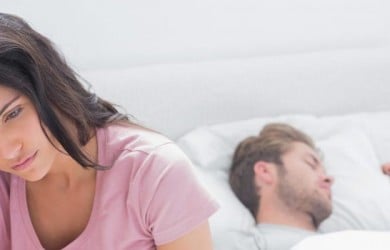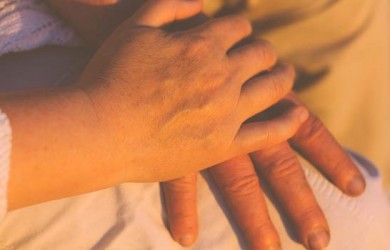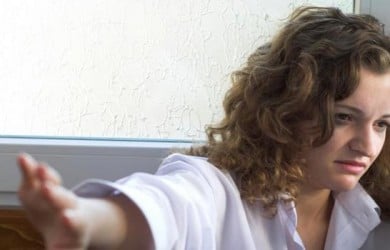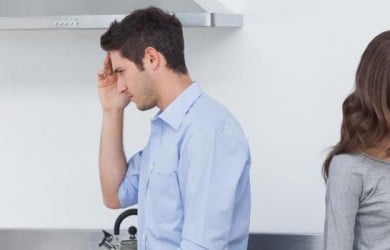 Popular Topics On Marriage Help