Surrogate Partner Therapy: What It Is & How It Works
Discover the world of surrogate partner therapy – its process, legality, benefits, and more. Learn how to become a surrogate partner and who can benefit from this unique therapeutic approach.
Surrogate partner therapy, often referred to as sexual surrogate therapy, is a distinctive form of therapy designed to address intimacy and relationship challenges. This article delves into the realm of surrogate partner therapy, shedding light on what it is, how it works, and its benefits.
By examining its process, legality, and effects, we aim to provide an insightful understanding of this unconventional therapeutic approach.
What is surrogate partner therapy?
Surrogate partner therapy involves a triadic therapeutic model, where a trained professional, known as a surrogate partner therapist, collaborates with a client and their primary therapist.
The International Professional Surrogate Association (IPSA) defined it as a three-way relationship between the surrogate partner therapist who is a licensed therapist, a partner surrogate, and the client. The aim of this type of therapy is to help people become comfortable with their bodies, sexuality, intimacy, sensuality, and sex.
The surrogate partner therapist plays a unique role in guiding clients through various emotional and physical exercises aimed at enhancing their ability to form and maintain healthy relationships. This therapy is particularly effective for individuals struggling with intimacy issues, sexual dysfunctions, and social anxieties.
Who needs surrogate partner therapy?
Individuals facing challenges related to intimacy, communication, and relationships can benefit from surrogate partner therapy. This could include people dealing with past trauma, those with physical disabilities affecting their interactions, and individuals seeking personal growth in the emotional and physical aspects of their lives.
Surrogate partner therapy offers a safe and supportive environment for clients to explore their feelings and address deeply rooted concerns. For male clients who need a surrogacy partner, their sexual issues may be Erection Difficulties (ED), Rapid Ejaculation (PE), and Ejaculatory Inhibition.
For Female clients' sexual issues, it might include Vaginismus (involuntary contraction of vaginal muscles resulting in painful penetration) and Vulvodynia.
How does someone become a surrogate partner?
To become a surrogate partner involves rigorous training and qualifications. Surrogate partner therapists undergo specialized education to understand human sexuality, communication techniques, and therapeutic principles.
This surrogate partner therapy training equips them to work alongside licensed surrogate partner therapists and provide a structured approach to support clients' emotional growth. The surrogate partner therapist forms a temporary professional relationship with the client, focusing on fostering trust, empathy, and effective communication.
Who benefits from surrogate therapy?
Surrogate partner therapy benefits a wide range of individuals. Those who find it challenging to connect emotionally or physically can experience transformative results through this therapy.
Clients with a history of traumatic experiences, such as sexual abuse, can find healing and regain control over their bodies and relationships. Similarly, individuals with physical disabilities that impact their sexual experiences can explore their desires in a supportive and non-judgmental environment.
Infertility is not always the main reason for choosing surrogacy. For example, some women choose not to carry their own child to be able to continue their careers or maintain their physique. No matter what reason, surrogates are welcoming of every individual's circumstances and personal decisions.
How can you choose a surrogate?
Selecting the right surrogate partner therapist is a crucial step in the therapy process. When choosing a surrogate partner, consider their credentials, experience, and approach to therapy.
It's essential to find someone with whom you feel comfortable and safe, as building trust is fundamental to the success of the therapy. Collaborate closely with your primary therapist to find surrogate partners who align with your therapeutic goals.
In the video below, follow the journey of a surrogate as she carries a baby for an intended mother:

Is surrogacy beneficial to a surrogate?
Surrogates are simply amazing people who help others bring a child into the world.
They help in providing the gift of parenthood to couples and individuals who truly desire to have and build their own family or may not be able to build theirs by carrying and giving birth to a baby on their behalf.
Surrogacy has brought joy to many families by virtue of getting a surrogate to help them achieve their goal of becoming parents, which to them, is a dream come true.
Now, imagine being able to help someone have a family. That's something quite satisfying! Here are ways that surrogacy is beneficial to surrogates:
Financial benefit
Not only does surrogates derive satisfaction from helping others become parents, they also benefit in varying ways. Surrogates are financially compensated for helping someone realize their dream of becoming a parent. In most cases, surrogates are compensated for their time, effort, and expenses related to the pregnancy and delivery.
As a result, surrogates are able to help create families while also improving their own financial well-being. It is truly a win-win situation for all involved. In essence, surrogacy is a great way to meet financial goals while doing something that is meaningful and altruistic.
Building strong relationship with intended parents
You'll develop a close bond with the intended parents, and they'll be forever grateful to you. Many surrogates form strong and lasting relationships with the intended parents.
The bond you'll share is a special one, and it can open up many opportunities for you to fulfill your own dreams or goals beyond the surrogacy experience.
Commonly asked questions
Having learned about surrogate partner therapy, it is important to further deepen your knowledge with answers to some of the frequently asked questions on surrogacy. Here are some of the questions:
Surrogacy is an agreement in which a woman chooses to become pregnant through an embryo transfer and carry the resulting pregnancy for the intended parents. It's recommended that surrogate partner therapists and professionals be involved in guiding both parties through the medical, legal, and emotional processes.
Is surrogate partner therapy legal?
You may ask, is surrogate partner therapy legal? Surrogate partner therapy operates within ethical and legal boundaries, according to research.
While laws vary across jurisdictions, the practice is generally recognized as a legitimate form of therapy aimed at helping individuals overcome emotional and intimacy challenges. In some jurisdictions, arrangements involving sexual surrogate therapy (especially where the therapist benefits from it financially) may not be lawful.
What is the experience of a surrogate partner?
The experience varies for each individual, but generally, clients report an increased sense of self-awareness, improved self-esteem, and enhanced intimacy skills. Surrogate partner therapy provides a unique opportunity for personal growth and emotional healing.
Check this interview with a surrogate partner for more knowledge.
What are the negative effects of surrogacy?
While surrogate partner therapy can be highly beneficial, it's important to acknowledge that outcomes may differ. Some individuals might experience emotional discomfort or challenges during the process. However, these potential difficulties are typically addressed through ongoing communication with both the surrogate partner therapist and the primary therapist.
Research highlight = Talking about the negative effects of surrogacy, a 2014 qualitative study on the experiences of eight surrogate mothers published in the Iranian Journal of Reproductive Medicine showed surrogate moms experience significant emotional attachment to the children they carry.
Researchers concluded, "Surrogacy pregnancy should be considered as a high-risk emotional experience because many surrogate mothers may face negative experiences."
What are the requirements for surrogacy?
While many women have hearts generous enough to be a surrogate for someone else, only a special few women will also meet the requirements to become a surrogate. These screening processes are there for the protection of the surrogate herself, as well as to protect the intended parents and any resulting children.
There are physical, social, legal, emotional, and surrogate partner therapy training requirements. The specifics of these criteria can vary somewhat depending on the state and the surrogate partner therapists and professionals.
Understanding surrogacy
Surrogate partner therapy offers a transformative path for individuals seeking to overcome intimacy challenges and enhance their emotional well-being. Through a supportive and collaborative process, clients can discover a renewed sense of self, improved communication skills, and the ability to foster meaningful surrogate relationships.
If you're considering surrogate partner therapy, it's recommended to consult with licensed surrogate partner therapists and professionals in the field to determine if this approach aligns with your needs and goals.
Remember, your journey toward healing and personal growth is unique, and finding the right therapeutic approach is a crucial step in achieving your desired outcomes.
Share this article on
Want to have a happier, healthier marriage?
If you feel disconnected or frustrated about the state of your marriage but want to avoid separation and/or divorce, the marriage.com course meant for married couples is an excellent resource to help you overcome the most challenging aspects of being married.
You May Also Like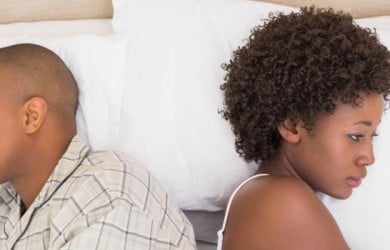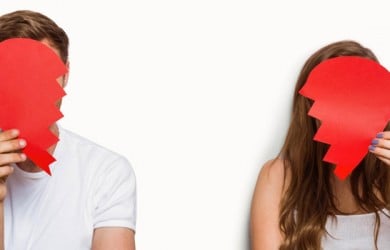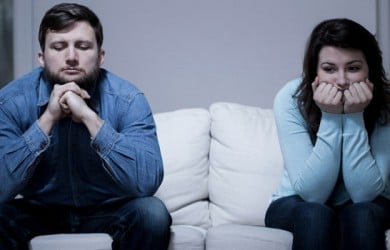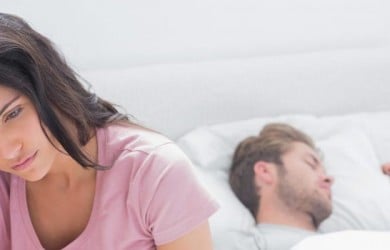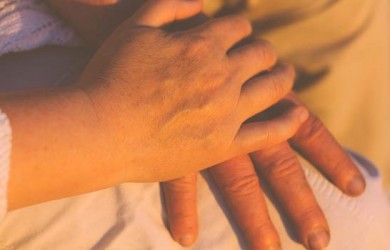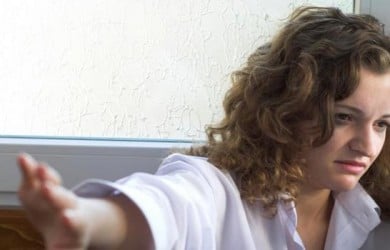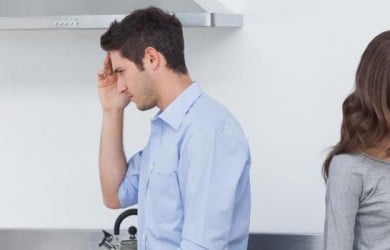 Popular Topics On Marriage Help