Few Tips to Survive Borderline Personality Disorder Relationships
Do you suspect, or know, that your romantic partner suffers from Borderline Personality Disorder? Are you wondering if you should stay or continue such borderline personality disorder relationships?
Let's examine what this personality disorder is, and how it impacts both the person who has a borderline personality disorder, and those around them or living in such borderline personality disorder love relationships.
What is borderline personality disorder? a definition
Borderline personality disorder (BPD) is a mental health personality disorder that typically includes the following symptoms –
Inappropriate or extreme emotional reactions

A distorted self-image

Highly impulsive behaviors

A history of unstable relationships
These traits can make it difficult for people suffering from borderline personality disorder to stay in school, earn a diploma, keep a steady job, and have long term, healthy and balanced relationships. When a person has this disorder, it impacts the way they think and feel about themselves and others.
This leads to problems with everyday functioning.
When a person has borderline personality disorder, they have a deep fear of abandonment or instability. They have difficulty tolerating being alone. Yet their bursts of inappropriate anger, impulsiveness and frequent mood swings can push others away.
This makes it a challenge to cultivate and maintain deep friendships and romantic relationships. Such behaviors affect others who are living in borderline personality disorder romantic relationships.
If you are in a relationship with someone who has a borderline personality disorder, don't get discouraged. Many people with this disorder get better over time, and with treatment can learn to live satisfying lives.
Borderline Personality Disorder and Relationships
If you are involved with someone with borderline personality disorder, or BPD, it is important that you educate yourself about this mental health issue and know what to expect, especially, if you wish to involve others in such borderline personality disorder relationships.
1. Inappropriate fear of abandonment
One symptom that will impact your connection is the BPD's immense fear of abandonment.
They will be on high alert for signs you may leave them and interpret even small events as a sign that the relationship is near extinction. This will lead the BPD person to exhibit frantic behaviors to avoid being left, such as crying, pleading, public displays of high emotion, going so far as to perhaps physically blocking you from leaving the room.
2. Lying
People afflicted with borderline personality disorder often lie.
It may not be deliberate, but since BPDs often see things, or interpret the world around them in a way that is not consistent with facts, lying and deception when interacting with others is part of their character makeup.
3. Impulsive sexuality
Most people with BPD act out sexually or have complicated sexual lives. Since it is difficult for BPD people to form strong and honest bonds, they tend to jump from sexual partner to sexual partner.
Many people with BPD suffered childhood sexual abuse, which, when unresolved, results in sexual issues once they enter puberty and adulthood.
4. Impulsive behaviors
If your partner has BPD, you will notice that they often act on things without reflection.
This can result in relationship-impacting consequences, including lost jobs, bad financial decisions, and friendships destroyed due to an angry outburst.
Such outbursts affect borderline personality disorder relationships.
5. Black and white thinking
BPD people see things in black and white. They have trouble seeing nuances in behaviors and situations. So, for the BPD, you are either a great friend or a horrible enemy.
The job is either the best professional situation on the planet or a place where the boss and colleagues will never recognize the BPD person's true value.
There are no shades of grey.
Borderline personality disorder and love relationships
The unfortunate truth is that BPD people have rocky relationship histories.
Researchers have found that Borderline Personality Disorder relationships are conflict-filled and dysfunctional. Compared with neurotypical people, BPD people will have more romantic relationships over time, often with poor outcomes, including unplanned pregnancies for female BPDs.
They report less-satisfying relationships overall when compared with neurotypicals.
Given all the negatives associated with a romantic relationship with someone suffering from a borderline personality disorder, why would anyone think about entering into a romantic relationship with a BPD person?
Well, BPD people have a lovely, kind and caring side to them, when the mood strikes them. They have a strong desire for emotional and physical intimacy, albeit one that needs tending by the other partner.
Along with their more negative qualities, they have positive character traits that make them exciting romantic partners. They are passionate, spontaneous and never boring. If your past romantic relationship was with someone routine, dull and lacking in energy, it would be natural to be drawn to someone with BPD as they are full of zest and ready to try anything without hesitation.
The beginnings of a romantic relationship with a person with BPD are usually quite satisfying, as it is nice to have someone focus so intensely on you and feel so strongly about their need for you in their life.
Coping mechanisms for those in love and are living in borderline personality disorder relationships
For a romantic relationship of this nature to last, it is essential for the neurotypical partner to recognize several things.
Couples' therapy – Therapy will be helpful in allowing the two of you a neutral space to talk about how the disorder is affecting your relationship.
BPD symptoms are cyclical –

Bear in mind that the emotional swings will pass and eventually balance themselves. Be patient and understanding. Your partner is not doing this deliberately; it is their mental illness expressing itself.
Educate yourselves on potential medications – While there are no medications specifically targeted towards BPD at this time, there are medications that can be helpful with some of the BPD symptoms. Talk to your doctor. By diminishing some of the negative symptoms of BPD, your relationship can be improved and your interactions with your partner more normalized. You'll be able to enjoy more good moments together.
Share this article on
Want to have a happier, healthier marriage?
If you feel disconnected or frustrated about the state of your marriage but want to avoid separation and/or divorce, the marriage.com course meant for married couples is an excellent resource to help you overcome the most challenging aspects of being married.
More On This Topic
Recent Articles
You May Also Like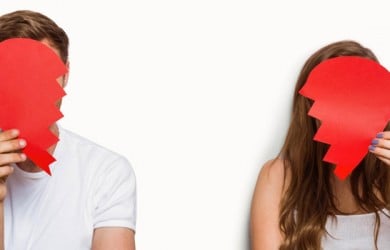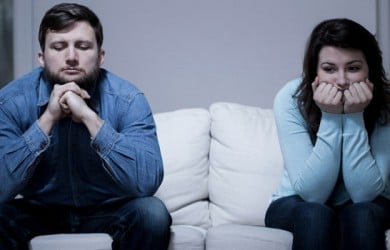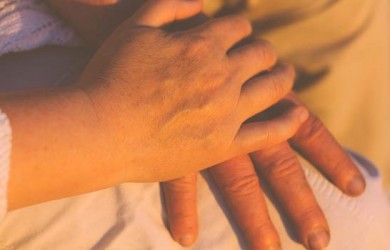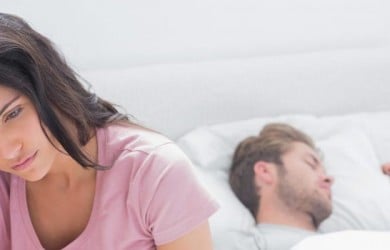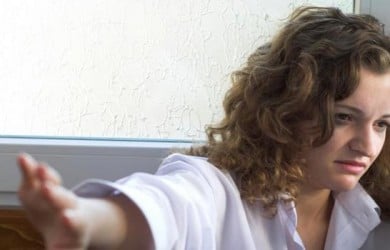 Popular Topics On Marriage Help