Dating Someone with Bipolar Personality Disorder
Love knows no boundaries, do you agree? When you fall in love with someone, that person becomes more than just a part of your world; that person becomes an extension of who you are and you just want to have a smooth sailing relationship and stability. While we aim for an ideal relationship, it's also a fact that there's no perfect relationship because trials and arguments will always be there but what if your relationship trials are different?
What if you're dating someone with bipolar disorder? Is unconditional love and patience enough to endure the challenges of dating someone who suffers from bipolar disorder or will you give up at some point?
A look into being bipolar
Not unless someone is diagnosed, most of the time, people don't have a clue that they are suffering from bipolar disorder unless it has escalated into major shifts of emotions. For those who are in a relationship with someone who has just recently been diagnosed with this disorder – it's important to take time and understand what being bipolar means. Dating someone with bipolar depression will never be easy so you have to be ready.
Bipolar disorder or also known as manic-depressive illness falls into the category of a brain disorder that causes a person to have an unusual shift of moods, activity levels, and energy thus affecting the person's ability to do daily tasks.
There are actually 4 different types of bipolar disorder and they are:
Bipolar I Disorder — where the person's episodes or mania and depression can last up to a week or two and considered very severe. Most of the time, the person who suffers bipolar I disorder needs special hospital treatment.
Bipolar II Disorder — is where a person suffers mania and depression but milder and doesn't need to be confined.
Cyclothymia or Cyclothymic Disorder — is where the person suffers from numerous numbers of hypo-manic symptoms and depression that can last up to a year in children and up to 2 years for adults.
Other Specified and Unspecified Bipolar Disorders — is defined as any person suffering from bipolar disorder symptoms but doesn't match the three categories listed above.
What is it like dating someone with bipolar disorder
Dating someone with bipolar disorder is not easy. You'll have to endure your partner's episodes and be there to help when needed. If you're wondering what to expect in dating someone with this disorder, here are the signs of a person experiencing mania and depression.
Manic episodes
Feeling very high and happy

Increased levels of energy

Hyperactive and can be a risk taker

Has too much energy and doesn't want to sleep

Excited to do so many things
Depressive episodes
Sudden mood change to being down and sad

No interest in any activity

May sleep too much or too little

Worried and anxious

Constant thoughts of being worthless and wanting to commit suicide
What to expect in your relationship?
Dating someone with bipolar depression is tough and you should expect lots of different emotions to occur. It's hard to be a family member, friend, and the partner of a person who suffers the bipolar disorder. It's a situation that nobody asked for especially the person suffering from it. Everyone gets affected. If you are in a relationship with a bipolar personality disorder, expect lots of mood swings and sooner, you'll see how different a person can be once they change or shift moods.
Aside from their own battle, the sufferer will spill their emotions and episodes to the people around them. Being affected by their lack of happiness, their depression and sadness is draining and when they go in panic mode, you'll feel the effects as well.
A relationship where you'll find your partner suddenly distant and suicidal is just devastating for some and seeing them happy and hyper may also bring worry.
It will not be an easy relationship but if you love the person, your heart will prevail.
Dating someone with bipolar disorder
What's it really like? The answer is challenging because it will really test how much you love a person. We all know that it's a disorder and there is no way that we could blame the person for this but sometimes, it can get really tiring and out of hand. If despite all the challenges, you still choose to continue being with that person then you'd want to get all the tips that you can get to ensure that you are ready and equipped to be in this type of relationship.
Dating someone with bipolar disorder tips would include 3 major factors:
Patience

– This is the most important trait to have if you want things to work out. There will be lots of episodes, some tolerable and others, not so much. You have to make sure that you are ready for it and if there comes a time where you're not, you still have to be calm in handling the situation. Remember, this person who you love needs you.

Knowledge

– Being knowledgeable about the disorder will greatly help a lot. Aside from being able to understand the situation of the person

suffering from bipolar disorder

, it's also a chance for you to know what to do in case things or emotions get out of hand.

The person vs The disorder

– Remember, when things are really tough and unbearable that this is a disorder that nobody wants especially the person in front of you, they didn't have a choice. Separate the person and the disorder that they have.
Love the person and help with the disorder. Dating someone with bipolar disorder also means understanding the person as much as you can.
Dating someone with bipolar disorder isn't a walk in the park, it's a journey where you will need to hold your partner's hand and to not let go even if the emotions get too strong. If you decide to be with that person, make sure to try your best to stay. Suffering from bipolar disorder can be too much but if you have someone to love and care for you – it gets a little bit tolerable.
Share this article on
Want to have a happier, healthier marriage?
If you feel disconnected or frustrated about the state of your marriage but want to avoid separation and/or divorce, the marriage.com course meant for married couples is an excellent resource to help you overcome the most challenging aspects of being married.
You May Also Like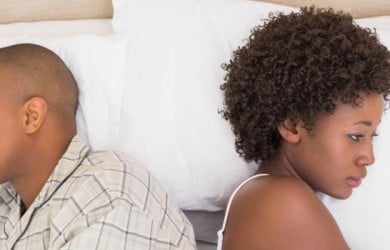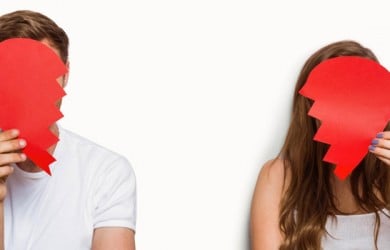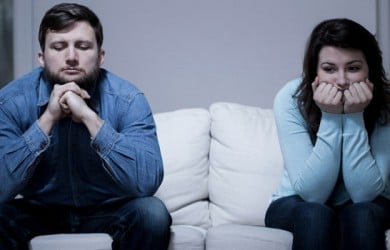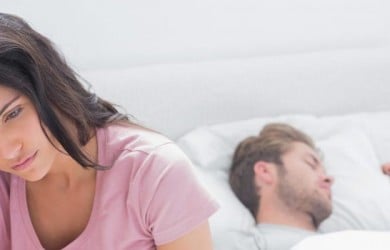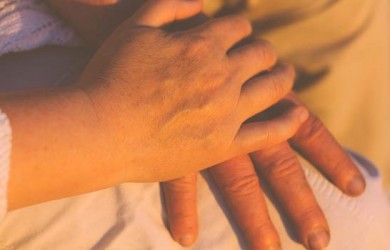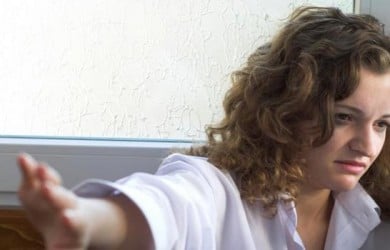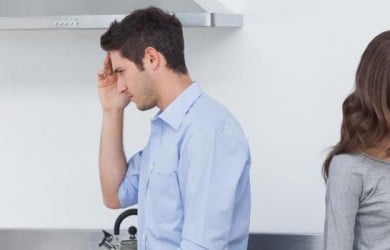 Popular Topics On Marriage Help