How to Stop Being a Narcissist: 20 Key Steps
Narcissist or narcissism is a term thrown around quite often to describe difficult people. If you've been called a narcissist more than once, you might be wondering what this term means and how you can correct your behavior so that people won't accuse you of having narcissistic tendencies.
Here, learn a little more about what narcissism is and how to stop being a narcissist so that your relationships will be happier.
What is narcissism or narcissistic personality disorder?
The first part of understanding how to stop being a narcissist is to learn exactly what narcissism is. Sometimes, the term "narcissist" is used to describe someone who comes across as especially selfish and arrogant, but in some cases, narcissism can be a diagnosable mental health condition.
The Diagnostic and Statistical Manual of Mental Disorders includes a diagnosis for narcissistic personality disorder. This condition affects how people think, feel, and behave, and it can harm personal and professional relationships.
Individuals with narcissistic personality disorder come across as only concerned about their own needs. Inside, they can feel quite insecure, which causes them to turn to others for validation and compliments.
If you live with narcissistic personality disorder, it's helpful to realize that this is more than just a tendency to be selfish; it's a serious mental health condition that warrants treatment.
Underlying causes of narcissistic personality disorder
If you're looking to discover how to stop being a narcissist in a relationship, you may also be wondering about the underlying causes of this personality disorder. While no single cause explains narcissism, experts have some ideas about what can cause someone to develop a narcissistic personality disorder.
One potential root cause of narcissism is childhood trauma. The research shows a link between childhood abuse and neglect and the development of narcissistic personality disorder.
Other potential causes of narcissism are as follows:
Genetics

Problems in the

parent-child relationship

(ie: parent failing to meet child's emotional needs)

Personality/temperament

Structural differences in the brain

Parental coldness or rejection

Overprotective or overindulgent parents
There is no perfect answer to what causes narcissistic personality disorder, but research and psychological theories do provide some insights.
Genetic/biological, and social factors can contribute to the disorder. If you have genetic risk factors combined with a history of childhood abuse, you may develop a narcissistic personality disorder.
In some cases, the development of narcissism may be a reaction to severe abuse or rejection from parents. Presenting as highly arrogant and expecting special treatment and admiration from others may be a way for people to overcome the feelings of inferiority they develop when parents reject or abuse them.
Symptoms of narcissistic personality disorder
As a diagnosable condition, some specific symptoms accompany narcissistic personality disorder. The symptoms below can indicate you might have this condition:
You're fixated on becoming more successful or influential than other people.

You tend to feel superior to other people and only want to associate with others that you consider superior in some way.

You require people to admire you.

You feel entitled to the best of everything.

You're willing to take advantage of other people for your benefit.

You come across as arrogant.

You have difficulty taking other people's needs and feelings into consideration.

You tend to view yourself as extremely important, and you expect people to treat you.
Watch this video to hear Dr.Todd Grande talk about the symptoms and examples of Narcissistic Personality Disorder.
Narcissistic behavior examples
'The diagnostic symptoms above can give you a general idea of what narcissism looks like, but sometimes, it can be more helpful to have a specific example of narcissistic behavior.
Some behaviors that may occur in someone with narcissistic tendencies or narcissistic personality disorder include:
Becoming extremely angry when you feel that you are not getting enough attention or praise

Manipulating others to get them to do favors for you

Bragging about your accomplishments

Expecting special treatment

Belittling others that you see as beneath you

Constantly changing jobs or beginning and ending relationships, because you're waiting for the perfect opportunity or the perfect partner

Being cruel during disagreements or arguments, because you don't care about the other person's feelings

Having outbursts of rage when you feel disrespected or feel that you're not treated as being important or superior

Feeling that you're entitled the best house, the bar car, and the best clothing, even if someone else has to foot the bill

You feel extremely wronged when someone doesn't cater to your needs or makes you feel ignored.
How to stop being a narcissist in relationships: 20 key steps
If the symptoms or behaviors above ring a bell, you're probably interested in learning about overcoming narcissistic personality disorder, especially if it's starting to get in the way of you finding happiness in your relationships or your professional life.
The 20 steps below can help you figure out how to stop being narcissistic in your relationships:
1. Identify triggering situations
If you want to stop narcissistic behavior, you must identify the triggers for your behavior.
Maybe, for instance, you have fits of rage when you're made to wait in line longer than you feel reasonable, or when someone shares an achievement of theirs and makes you feel inferior. Recognizing that you have these triggers is the first step in handling the behavior.
Related Reading: 11 Ways to Successfully Navigate Triggers in Your Relationship
2. Pause before reacting
When you've made a habit of reacting in a way that aligns with narcissistic personality disorder, fits of anger have probably become second nature for you. Once you've identified your triggers, you can stop being narcissistic by pausing when triggered.
Before you begin shouting, degrading another person, or acting out violently, pause and count to 10, so you can calm yourself down.
Related Reading: Anger Management – A Guide on How to Handle Your Anger
3. Imagine how you'd like to behave in an ideal situation
If you engage in narcissistic behaviors, think about how you'd like to behave instead in an ideal world. Imagining your ideal reactions to situations and people is a good early step toward learning how to stop being a narcissist.
4. Think about the underlying reason behind your narcissistic reactions
When you react with anger, what is going on inside your head? Are you feeling ashamed? Sad? Disappointed? Take a moment to recognize that there is an emotion behind your anger, and acting out in rage might not be the best solution.
5. Practice an alternative reaction to people during moments of anger, distress, or disappointment
Instead of taking your anger or distress out on other people, practice different, more appropriate reactions.
You might consider taking a moment to yourself when you're stressed, taking a break from heated conversations, or practicing stress-management strategies such as exercising or meditating.
You might also consider telling the other person what is bothering you in the moment of a heated conversation instead of reacting with anger.
6. Recognize other people's feelings
Narcissism is rooted in difficulty identifying with other people's feelings. You're probably used to only caring about your feelings or viewpoint during discussions or disagreements. Instead of being so fixated on yourself, take time to understand where other people are coming from.
If you've hurt someone, or they're feeling sad, you cannot talk them out of their feelings. Imagine how you'd feel in their situation, and you might be able to better identify with their feelings.
Related Reading: How to Build Empathy in Relationships
7. Start apologizing
You may not want to think about this, but if you have narcissistic personality disorder, the reality is that you have probably hurt many people in your life, and perhaps very profoundly. It's time to take accountability for your mistakes and make amends for your behavior.
Related Reading: Three Powerful Words, "I Am Sorry"
8. Recognize your baggage
Another truth regarding narcissistic tendencies is that they usually come from a place of unaddressed pain and trauma. Instead of addressing this, an individual with narcissistic personality disorder projects their pain and trauma onto others rather than dealing with it.
Overcoming narcissism requires you to recognize that you bring baggage to the table and that your problems aren't always someone else's fault.
Also Try: Am I Narcissistic or a Victim Quiz
9. Stop putting others down
Since narcissistic personality disorder involves the belief that one is superior to others, a narcissist tends to put others down to make themselves feel better. Take time to recognize when you're doing this, and make an intentional effort to stop.
It may feel uncomfortable at first, but it's something you must stop doing. While you may think that you're superior to others, if you feel a need to put others down to feel better, this suggests underlying feelings of inferiority.
10. Assume positive intent in others
Narcissists tend to project their feelings onto other people, assuming that others are plotting against them or are somehow full of spite.
Instead of operating from the assumption that other people are out to get you, it can be helpful to assume that they are ordinary people who experience challenges and setbacks just like you. They're not trying to harm you. You'll be less likely to react to others with rage if you assume positive intent.
11. Act in the opposite of your usual way
This may seem strange, but acting in direct opposition to your usual behaviors can help you learn new patterns instead of resorting to narcissistic tendencies.
For example, if you tend to brag about your own accomplishments, allow others to talk about their successes, and resist the urge to react with anger or "one-up" them. Becoming comfortable with this is a big step.
12. Be more compassionate with yourself
This one is significant if you want to stop being a covert narcissist. Covert narcissism tends to be more subtle, and research suggests that this form of narcissism is linked to attacks on the self. Instead of putting yourself down for small mistakes, focus on self-compassion.
Related Reading: How to Practice Self Compassion for a Satisfying Relationship
13. Do nice things for others
If you're learning how to be less narcissistic, now is the time to do nice things. Interpersonally exploitative behavior is common in narcissism, meaning you are probably used to charming others or making false promises to them to get them to do favors for you.
Put an end to this behavior and do something for something else, with no expectation that you'll get anything in return. This may involve shoveling the neighbor's driveway, doing your partner's laundry, or helping a coworker with a task in the office.
14. Accept your feelings instead of reacting to them
Individuals who have narcissistic tendencies have difficulty processing unpleasant emotions, such as fear, stress, and hurt feelings.
Instead of insulting someone, having a fit of rage, or seeking some sort of revenge when someone makes you feel an unpleasant emotion, recognize that it's okay to feel uncomfortable sometimes. Understand that the feeling will pass, and reacting negatively to it is only likely to create more problems.
Related Reading: How to Overcome Emotional Repression in Your Relationship
15. Learn to listen
Another tendency for narcissists is to turn the attention back to themselves during a conversation. You may find that when someone else shares a happy memory or an exciting event or accomplishment, you are compelled to discuss something better or more exciting than you experienced.
Overcoming narcissism requires you to resist this urge and show interest in the other person. Ask questions about what they are saying, and listen to the answer instead of turning the attention back to you.
Related Reading: The Importance of Art of Listening in a Relationship
16. Dig deeper into what you might be avoiding
If you want to fix your narcissistic personality, you have to get to the root of the problem, no matter how uncomfortable it might be. Think deeply about what pain or trauma you are avoiding. Is it an unresolved issue with your parents?
Some intense rejection you experienced earlier in life? Whatever it is, digging deeper into the underlying issues can provide you with some insight into your behavior.
17. Cultivate mindfulness
When someone lives with narcissistic personality disorder, they may be unaware that they are engaging in a pattern of behavior, in which they automatically assume they are deserving of special treatment, and also assume that others who do not give them the attention or praise that is deserved are somehow being intentionally disrespectful.
Try to break this pattern of thinking, and be mindful, or in the present moment, with each person you encounter. Are they being disrespectful at that moment, or do your usual patterns of thinking cloud your view of them?
Related Reading: Improve Your Relationship with Mindfulness and Meditation
18. Recognize that you must change your belief system
When you have spent most of your life viewing the world through the lens of narcissistic personality disorder, you simply do not know anything else, and you may even assume that everyone else feels the same way you do.
Stopping narcissistic behavior requires you to recognize and admit that you have lived your life with a distorted viewpoint that most other people do not identify with.
Once you recognize this, you can take steps to change your way of thinking.
19. Give yourself time
The fact that narcissism is a pattern of behavior means that it is pretty well ingrained into your personality. This means that you cannot expect to learn how to stop being a narcissist overnight. It is something that will occur over time, with repeated practice.
20. Seek therapy
In most cases, it is extremely difficult for someone with a narcissistic personality disorder to heal independently. Narcissism treatment from a qualified therapist can help you identify distorted or unhelpful thought patterns that contribute to undesirable behaviors.
A therapist can also help you to set goals and address any underlying trauma or unresolved issues that have led to narcissistic behavior.
Related Reading: Different Types of Counseling That Works Best for You
Conclusion
Narcissism likely has roots in a combination of factors, such as genetic vulnerability and problems like child abuse or neglectful parenting. Over time, narcissistic behaviors can develop into a full-blown narcissistic personality disorder, which is a diagnosable mental health condition.
Individuals who live with this condition are likely to find that it negatively affects their relationships, because they engage in unpleasant behaviors, such as putting others down, taking advantage of other people, expecting excessive attention and praise, and acting out in fits of rage if they feel they are not getting their needs met.
So, can you stop being narcissistic? With the steps listed here, you can make an effort to overcome narcissism, but it is likely to be challenging.
You will need to be committed to changing your thinking and behavior patterns, and it will require time and practice. You are also likely to need the help of a professional therapist who is trained in narcissism treatment if you want to learn how to stop being a narcissist.
Share this article on
Want to have a happier, healthier marriage?
If you feel disconnected or frustrated about the state of your marriage but want to avoid separation and/or divorce, the marriage.com course meant for married couples is an excellent resource to help you overcome the most challenging aspects of being married.
More On This Topic
You May Also Like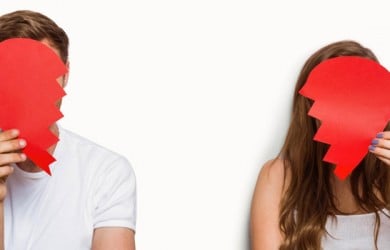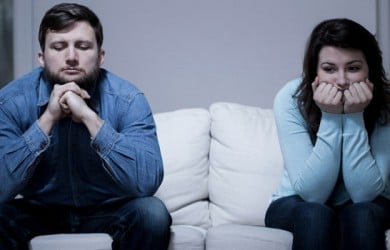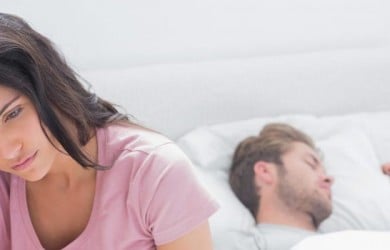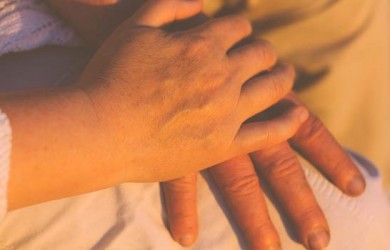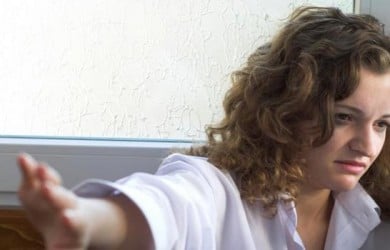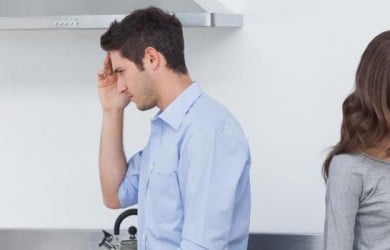 Popular Topics On Marriage Help