What are the Signs of Child Abuse?
Child abuse is a difficult topic to read about, hear about, and to talk about, yet it is very important for children's sake that all people are aware of signs of child abuse.
Of course, professionals who have contact with children all the time–teachers, pediatricians, daycare workers know many of the signs of child abuse, but it is equally important that everybody should learn what these signs are.
First, though let's look at some statistics
This is a particularly difficult thing to do because different agencies, both public and private, report different numbers. What follows are averages from several different sources.
In the United States, more than seven million cases of child abuse are reported a year.
Nobody knows how many cases go unreported. More than a third of children (37 percent to be exact) are reported to Child Protective Services by their 18th birthday; this figure rises to 54% of African American children.
27% of child abuse victims are under the age of three. There are many more statistics which could be quoted here, but let's skip to the take away, child abuse is a huge problem in the United States (globally too, but that is a whole different issue), and it is vitally important that people learn what to look for in case they suspect an instance of child abuse.
Each state has laws with regard to child abuse.
For example, in Iowa mandated reporters are professionals who interact often with children (child care workers, teachers, etc.) They must report suspected cases within 24 hours.
In contrast, in the state of Nebraska, all citizens are, mandated reporters. California, the most populous state, has a growing list of some forty plus occupations which require mandatory reporting, but there is no law which stipulates that all residents must report suspected cases of child abuse.
The signs and symptoms of child abuse can really vary.
Children's reactions to any kind of abuse depend on a number of factors. These can include
What happened

The age of the child

The child's thoughts and feelings about what may happen next

How close (literally and figuratively) they are to the abuser

How prolonged their exposure to the abuse was (or is, if it is ongoing)

The child's relationship with the perpetrator
What are some warning signs of child abuse?
To begin with, not all signs of child abuse are visible, and sometimes the most serious signs of child abuse are invisible. Signs are often there, but for the invisible signs, you must know what to look for.
The emotional and behavioral signs are often invisible, and it is up to the individuals who interact with the child to discern if a child has suffered abuse.
Toddlers, older children, and teenagers can exhibit both invisible and visible signs of abuse.
Invisible signs of child abuse and neglect include
A sudden change in behavior

Aggressive behavior

Lack of interest in things which had previously sustained interest

Antisocial behavior

Lack of appetite

General unhappiness, anger or upset

Unexplained pain

Nervousness

Doing poorly at school

Mental health issues such as

depression and anxiety

Stomachaches, headaches, or other physical ailments
Visible signs of child abuse include
Unexplained bruises, cuts, burns or welts on their body

Hypervigilance (always looking out for danger) and difficulty trusting people

Aggressive behavior or trying to dominate and control other people

Doing poorly at school

Finding it hard to make friends

Seems unusually small or thin or have a distended stomach (malnourishment)

Being scared of a caregiver or afraid to go home

Wearing long sleeves or pants in hot weather

Inappropriate clothing

Unkempt appearance, unbrushed hair, dirty clothes

Missing teeth/dental problems

Other physical symptoms
Additional signs of child sexual abuse
Pain or bleeding around the child's anus or genitals

Being scared to be alone with someone

Being withdrawn, detached, sad or having mood swings

Self-harming behavior

Bruising, bleeding, redness and bumps, or scabs around the mouth, genitals or anus

Urinary tract infections

Sexually transmitted diseases

Abnormal vaginal or penile discharge

Sleep issues, wetting the bed or

nightmares

Chronic stomach pain

Headaches

Engaging in sexual behavior or talk which seems to be beyond the child's age

Unexplained body pain

Persistent or recurring pain during urination or bowel movements

Other physical symptoms
Now that most of the signs of child abuse and child neglect have been listed, what should you do if you have noticed any of these symptoms or signs in a toddler, child or teenager?
First, you should report this to the relevant authorities in your area or state. This could be Child Protective Services, the police, a social welfare department, a department of health and human services, or a law enforcement agency.
Each state has different laws regarding child abuse, but all states have legislation to protect children. If you are unsure about the laws in your state, look here.
Even if it is only a suspicion, you must report it
No matter what the individual circumstances are, it is your responsibility to report child abuse or child neglect to the authorities.
It can be very hard for some people to act on suspicions of abuse, since you may feel you are disrupting a family or ruining someone's life. You do not need to have proof, reasonable suspicion must be acted upon. You should always act in the best interests of the child. It is always best to report it even if you are not totally sure abuse is taking place.
Children will be affected for their entire lives by abuse. It is absolutely essential that adults protect them.
Lastly, here is a link to a very comprehensive list of national resources.
Share this article on
Want to have a happier, healthier marriage?
If you feel disconnected or frustrated about the state of your marriage but want to avoid separation and/or divorce, the marriage.com course meant for married couples is an excellent resource to help you overcome the most challenging aspects of being married.
More On This Topic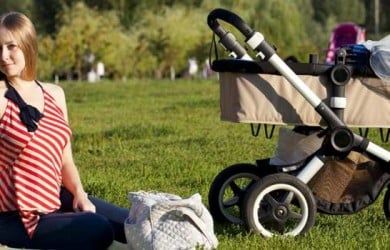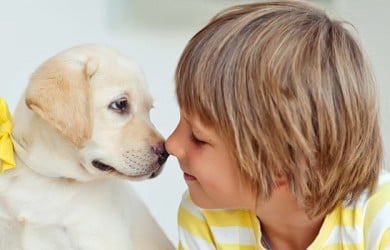 You May Also Like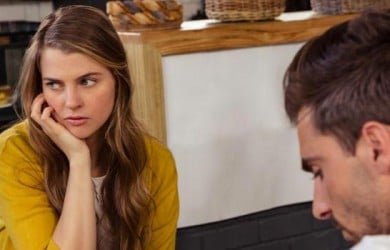 Popular Topics On Married Life