15 Signs of Narcissistic Parents-in-Law and How to Deal With Them
It can be quite difficult to navigate a relationship with your spouse when you feel that they may have narcissist parents, but how can you know for sure if this is the case? Keep reading for signs of a narcissistic parent-in-law.
What is narcissism?
Essentially, narcissism occurs when a person is only worried about themselves. They may not even realize that other people need things or have feelings. A narcissist will only be concerned with getting what they want, no matter the cost to others. At times, narcissistic parents may be experiencing narcissistic personality disorder, which is a serious mental illness.
What is a narcissist parent?
A narcissist parent is a parent that has narcissistic traits. They may not care what their other family members, including their children, need or want and spend much of their time worrying about their own needs and wants.
How narcissistic parents affect your mental health?
When it comes to parents that are narcissists or parents in law who seem to have narcissistic tendencies, these things can affect your mental health. Not only can it cause you to feel like you aren't good enough, but it can also cause you to be unsure in certain aspects of relationships.
This likely occurs because someone who grows up with a narcissist is often told that they are not good enough or has multiple flaws, whether real or perceived, placed in full focus and discussed often.
This can cause someone to feel anxious, upset, or depressed at times. They may require therapy to feel better about themselves and their lives.
For more information on how a narcissist may affect you, check out this video:
15 signs of a narcissistic parent
Here are 15 signs of narcissistic parents that you should be aware of.
1. Only worried about themselves
When you are dealing with narcissistic parents, they have a tendency to only be worried about themselves. This provides little time to be concerned about what their children need.
Having a disregard for your kids could cause them to experience neglect in some instances.
Related Reading: 

10 Effects of Narcissistic Parents and How to Deal
2. Behaves in a childish manner
One of the signs of a narcissistic parent in law or parent is that they will likely behave in a childish manner.
For instance, if they don't want to hear what you have to say, they may refuse to talk to you or continue to talk over you. This is something that can halt any compromise and cause a lot of frustration.
3. Not present for accomplishments
Has your parents ever missed an important event in your life? If they have, and for no good reason, you may have been living with narcissistic parents.
Parents who experience this condition often don't see their child's accomplishments as noteworthy, so they choose not to acknowledge them. This can be anything from receiving an award to getting married.
4. Outwardly seeming like they care
On the other hand, another of the narcissistic parent traits that you may notice is that a parent seems like they care for others.
They may say nice things about their kids to others but never to their child. This alludes that they care and are giving a child the support they need.
5. Quick to criticize
Something else that you may notice when you are looking for signs of a narcissistic parent in law is that they are quick to criticize you.
They may act as if they do nothing wrong and have never done anything wrong while telling you that you are not meeting the mark.
6. Having no empathy for you
A narcissistic parent will have no empathy for their kids. Perhaps you woke up from a nightmare and wanted someone to tell you it's okay. Your parents may be unable to do that and instead, tell you that you are weak for being afraid and send you back to your room.
While this isn't the only answer a narcissist may give you, it is possible.
7. Not providing emotional support
Furthermore, a narcissist will have difficulty showing emotional support. They might tell you they are sorry that something happened to you or try to cheer you up, but in reality, they likely won't be able to put in much effort to do so.
Instead, they may be concerned about how this will affect them and how they feel.
8. Frequent mood swings
When you have a parent who has narcissistic traits, you may notice that they can get very angry and lash out at you sometimes. For example, if you ever go against their rules or make a decision that they didn't agree with, they might become very angry with you when they yell and scream.
Related Reading: 

How to Deal With Mood Swings in a Relationship
9. Not interested in spending quality time together
When you are looking for more signs of a narcissistic parent in law, consider if they want to spend time with you. If they don't, it may be because they have no desire to get to know you.
They might have already decided what they think of you and are unwilling to change their mind or build up your relationship.
10. Using you to gain something
Sometimes a narcissist will use their child to try to gain something. They may wait until something bad happens to you so they can get sympathy from those around them.
They may also try to guilt you into doing things for them in order to get the things that they want.
11. Blaming you for their problems
If you have ever been blamed for your parents problems, or when you asked your parents about treatment you have received from them, they may tell you that it is all your fault.
Keep in mind that you don't have to believe them, and in many cases, what they are saying isn't true in these instances.
12. Gaslighting
Yet another of the signs of a narcissistic parent in law is that they will likely gaslight you.
When you come to them with a concern or want to talk to them about how they treat you or your spouse, they could tell you that you are crazy and they are not acting as you described.
Related Reading: 

15 Signs of Gaslighting in Relationships and How to Deal With It
13. May become jealous
A narcissist can become jealous of their child at any time for a number of reasons. It could be something as simple as they don't like all the attention they are getting, or because they have something their parents do not.
Understand that your accomplishments are yours and not anyone else's, so you don't have to be concerned whether your parent or parent in law approves of you meeting your goals.
Related Reading: 

15 Signs of Jealousy in a Relationship
14. Unable to handle big changes
They are unable to handle big changes. If you decide to move away to go to college or choose a career path that your parents didn't say was okay, they may stop talking to you or yell at you repeatedly.
This is one of the major signs of a narcissistic parent in law.
15. Offers conditional love
Perhaps one of the worst traits of a narcissist parent is that they offer love to their children in a conditional manner. It is understood that there are things you can do that will cause your parent to stop loving you. This can be incredibly difficult to live with and cause distress to a child.
Related Reading: 

Conditional Love in Relationships: 15 Signs
10 ways to deal with a narcissistic parent
Here's a look at how to deal with a narcissistic parent.
1. Learn more about narcissism
One way you may learn about how to combat signs of a narcissistic parent in law is to learn more about the condition and what it consists of.
This can give you a better idea of how your in-laws may behave and what you may want to do to stay prepared for their behavior.
Related Reading: 

Communal Narcissism: Signs, Causes And How to Deal with One
2. Understand it isn't about you
Something else to consider when trying to find out more about how to handle narcissistic parents is that you should be aware that their behavior isn't about you. They have a need to be the most revered person in the room.
This also causes them to be concerned about their needs over others.
It is highly unlikely that you did anything to make them behave this way.
3. Don't try to reason with them
You will be unable to convince someone with narcissism that they are acting in a narcissistic manner, which is why you should not try to. Keep in mind that you are allowed to have your own opinion about things, just as they are.
You should also make sure that you know that you don't have to believe them just because they say something in a forceful manner. It is okay to think differently and behave how you want to, even if it is something they don't want you to do.
4. Stay social
Try to stay social when you have noticed signs of a narcissistic parent in law, and you are experiencing stress or anxiety because of them. Talk to friends and family members and let them know what is going on.
You never know who will be able to provide you with some much-needed advice.
5. Talk to a therapist
You can also choose to work with a therapist, so you can ensure that you aren't being too hard on yourself or experiencing mental health concerns of your own. Furthermore, you can talk to your spouse about couples therapy, which may help you both overcome the effects of narcissistic in laws if this is something you would like to do.
6. Take care of yourself
Make sure that you are taking care of yourself. This means that you should be taking steps to eat right, exercise, and sleep 6-8 hours a night. Doing these things can help you stay healthy and could provide you with a routine to get through, so you can focus on things that are important, like your health and well-being.
Related Reading: 

Simple Steps to Take Care of Your Relationships
7. Tell them your expectations
As an adult, you are allowed to tell other people what you expect out of them. In the case of narcissistic in laws, you can tell them what relationship they are allowed to have with your kids and how they will be welcomed into your home.
8. Don't let it affect your self-esteem
Do what you can to make sure that your relationship with a narcissist doesn't harm your self-esteem.
You should know that you, as an individual, are special and that there is no one like you. Surround yourself with people that will help you remember this.
9. Stay prepared
You never know what your narcissist in laws will do, but you may be able to keep yourself prepared for them trying to change plans on you, gaslight you, or behave in another childish manner.
It helps if you talk to your spouse about this so you are able to go with the flow, no matter what happens.
10. Keep your space if need be
If you are fed up with your in-laws, it is okay to keep your space at times. This can help you heal after they have stressed you out or done something to hurt you, and it will also give you an opportunity to provide your family with the love and support they deserve.
Related Reading: 

15 Tips on How to Create Space in Your Relationship
FAQs
Let's discuss some of the most common questions discussed regarding narcissistic parents in law and how to deal with them.
How does being raised by a narcissistic parent affect a child?
When a parent with narcissistic personality disorder raises a child, this can cause them to experience a number of different concerns. For one, they may not be able to make decisions in any relationship. This can stem from them being afraid that they will disappoint someone.
They may also feel like they don't have a lot going for them. In other words, a person will think there's no reason for another person to like them. This can occur because their talents and skills were not showcased as they grew up.
What therapy is best for children of narcissists?
There are a number of types of therapy that may be effective when someone is living with narcissist parents or has in the past. One of these is cognitive behavioral therapy, which is designed to help an individual think or act differently in certain situations.
If you ever feel like you could benefit from therapy, you should seek support when you feel comfortable doing so. If you have signs of a narcissistic parent in law, you may need to consider taking advantage of therapy as well.
Takeaway
There are many signs of a narcissistic parent in law to consider in this article. If you notice these things in your in-laws, there's a good chance your mate has been affected by their parent's behavior.
Talk to them about whether they would like to go to therapy or other ways they would like to handle the treatment they have experienced and are experiencing.
Share this article on
Want to have a happier, healthier marriage?
If you feel disconnected or frustrated about the state of your marriage but want to avoid separation and/or divorce, the marriage.com course meant for married couples is an excellent resource to help you overcome the most challenging aspects of being married.
More On This Topic
You May Also Like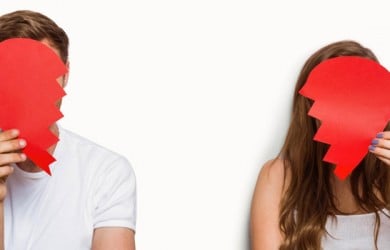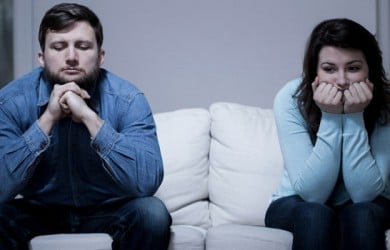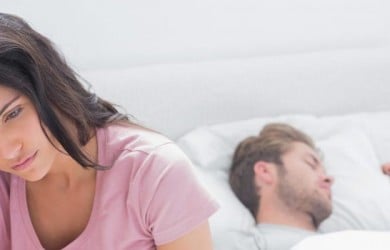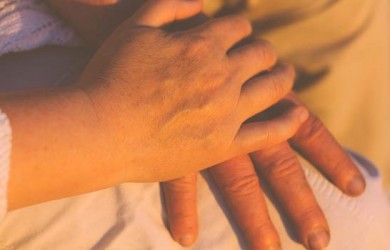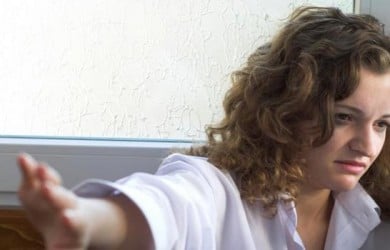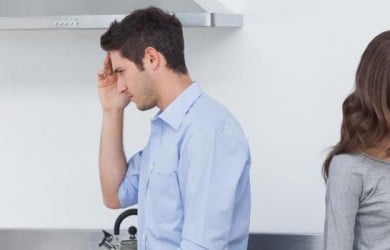 Popular Topics On Marriage Help