Narcissistic Parents: Traits and Threats
You must have heard of narcissistic people and might have even come across some having narcissistic traits. But, have you ever heard of kids being victims of narcissistic parenting? Can you imagine someone having narcissistic parents?
It is difficult to associate narcissism with parenting. Because since time immemorial, we have worshipped our parents as deities and have always placed them at the upper pedestal of love and respect.
But with the inclusion of myriads of millennial culture into the societal practices and prejudices, parents and their attributes of parenting has evolved.
Although parents can be associated as the epitome of love and respect who imbibes values and virtues within us, sometimes, these associations can turn into myths and misconceptions.
Narcissism in its true sense highlights self-obsession and talks about the desperate need of admiration and acknowledgement.
This, in turn, might lead to egoistic personality coupled with vices like arrogance and jealousy. And, this is how narcissistic parents are born.
Signs of a narcissistic parent
It is tough to accept that children could be having selfish parents in the first place. But, narcissistic parents exist.
Also, it doesn't mean that the kids are misfortunate, having been born to narcissistic parents. It is just a trait, and if children are able to identify the narcissistic mother symptoms or narcissist father traits, they can better equip themselves in dealing with such parents.
If you are bogged down thinking is my mother a narcissist, or if you are wondering, are you yourself a narcissistic parent. Also, if your Google searches are flooded with 'narcissistic mother test or father test' or 'signs of a narcissistic mother or father,' look no further.
Read along to identify the glaring narcissistic mother traits or traits of a narcissist parent.
Narcissistic parents are predominantly self-obsessed
Narcissistic parents redeem themselves as superior to their children.
They have a psychological tendency to consider the success of their offspring as a threat and continue to remain as a hindrance to the children's gradual independence.
Moreover, they become manipulative and neglect their kids. Although it need not be deliberate, narcissistic parents conveniently tend to ignore their children's well-being and prosperity.
They thrust their wishes on their children
Narcissistic parents have a tendency to force their wills and desires upon their children. The decisions and interests of the offsprings are often ignored and neglected.
The children might have to take up professions that their parents could not, although the child may have no interest in such a field. This feeling can suffocate the child.
The child can be left frustrated and depressed how to prove a narcissistic father or a mother that
They become jealous of their kids
It becomes annoying at times to observe such parents who compete with their kids. Compliments like "You are as smart as me," "I still look more beautiful than you," symbolizes the narcissistic tones of the parents.
They become jealous of their children and do not support their progress and prosperity wholeheartedly in fear of being less successful than their offsprings.
Narcissistic parents create an illusion in the virtual world
The narcissistic parents create an illusion for the rest of the world; with the growing millennial trends of social media, they present an entirely different perspective in the virtual world.
The lucrative Instagram images, superficial Facebook status and attractive elements surfaced on the Internet are often misleading and manipulative.
Being manipulative, they put on huge social pressure on their children and play the blame-game against them. Sometimes, they tend to feel ashamed of their children and consider themselves as a threat to their social well-being.
They make the children lose individuality
Unfortunately, they compare the credentials between siblings or other children, which makes the children lose identity and self-esteem.
Instead of being an empathetic pillar for their children at the time of crisis, they consider the child as a burden and disgraceful for the family.
All of their thought processes and mentality revolves around their own social prestige and mental peace, completely ignoring the psychology of the offsprings.
Children: The Victims
Being brought up by such parents inculcate negative emotions among the children. Children with impressionable minds, very often tend to imbibe such undesirable characteristics among themselves.
They turn out to be socially insensitive, arrogant, and self-centered in their futures. On the contrary, they might lose self-confidence and self-esteem when they do not receive proper reinforcement and rewards for their achievements.
They lose self-worth and the zeal to excel gradually fades away.
Many a time, the children can become socially and emotionally detached from their parents, leading to the creation of tensions and turmoil between them.
It leads to troubles in family dynamics, and they become rebellious, and this hampers the smooth functioning of the societal structure. Again, narcissistic parents being inflexible, the children might be cut off from enjoying the charm of freedom.
The children remain neglected and somehow remain under the dark, do not receive proper upbringing; they are never nurtured to differentiate between values and vices. In extreme cases, it can even lead to narcissistic personality disorder among children.
Watch this video:

The need of the hour
The question that remains is how to deal with narcissistic parents?
The social condemning of such traits among parents is highly essential.
Such parents need to identify those undesirable attributes among themselves, and to seek professional help becomes a priority. Counseling and self-introspection become inevitable for such parents.
Identifying the adverse consequences on the family dynamics, children's growth and social life become essential.
Children of such parents need to be mentally healthy and identify the loopholes in their parents. Seeking help from relatives and friends become one of the many options. They should try to release the tension between them and their parents.
Children need to filter the attributes of their parents and acquire only those which would be beneficial for their self-growth.
While the generation is heading towards positive parenting, we witness an ugly side of parenting as well. Narcissism is a human trait and threat at the same time, and inheriting such attributes as parents can be detrimental at various spheres of family and society.
It is a phenomenon that has been ignored for such a long time, but dealing with it efficiently should be the plan. Your children need better parenting, and their progress should not be affected at the cost of your obsessive and narcissistic attitudes and attributes.
Share this article on
Want to have a happier, healthier marriage?
If you feel disconnected or frustrated about the state of your marriage but want to avoid separation and/or divorce, the marriage.com course meant for married couples is an excellent resource to help you overcome the most challenging aspects of being married.
More On This Topic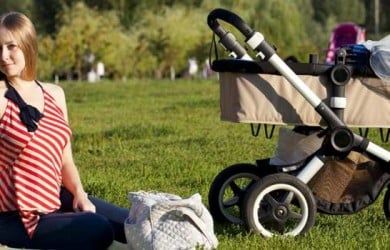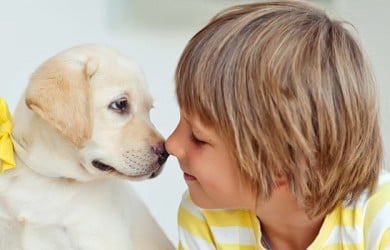 Recent Articles
You May Also Like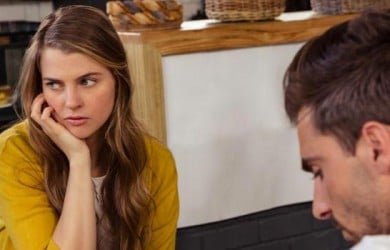 Popular Topics On Married Life