8 Vital Tips to Deal With Mental Illness in Relationships
Mental illness can be very tough on couples.
The stress that comes with a relationship with a mentally unstable person can get into a crisis mode.
Mental illness in a couple's relationship can be difficult, but it does not destroy a relationship. This kind of relationship is difficult to manage and take control of, however; if you are aware of how to handle it psychologically, then things won't be too difficult.
To understand how to maintain a healthy relationship rather than being steered or getting overwhelmed, keep on reading!
1. Know your illness and treatment opportunities you have
Mental illness can be very confusing and is not for anyone involved.
You might think your partner is irritable, distracted, distant and lazy but these characteristics can be the symptom of a mental problem.
Make sure you are aware of the symptoms of your illness. Also as a partner make sure that your partner receives effective treatment right away.
2. Find out ways to help
Sit down with a mental health expert and find out the role you must play in your partner's treatment program.
Not knowing what to do in this critical situation can frustrate both partners; it is important that you find out the best way to support your partner during this time. This will help in decreasing your frustration and will make your spouse happy as well.
3. View diagnosis as a challenge
Healthy and smart couples do not allow mental illness to take control of their relationship or let this problem ruin it.
Instead, they encounter diagnoses as a challenge that they have to overcome in their relationship. This is what makes them emerge stronger and happier.
4. Work on your relationship not with standing the mental illness
Take care of your marriage and honor it like you would without a mentally ill partner.
Many couples take their relationship casually due to the presence of a mentally unstable partner; they fail to communicate their feeling, talking and even sharing. This creates a loop of isolation that both partners get stuck in.
Instead of doing this, try to take out some time when both partners can enjoy each other's company. This will help your marriage to become more resilient when times get hard.
5. Have a positive communication
Couples who keep good and positive communication with each other tend to make their relationship work.
It is important to show that you support one another by sending each other texts such as "I love you" or simply saying "I was thinking about you" can do the trick.
5. Admire one another
When dealing with a marriage where one spouse has a mental illness, stress can become a very common thing. It can be overwhelming for people to overcome challenges and to get out of this stress it is important to admire one another.
Regardless of how strong stress is in your relationship, couples should admire one another, and this will help save your relationship.
6. Keep a check with one another
Every week, try to sit together with one another and talk about your needs for the coming week. Tell each other about your intentions and make sure to appreciate one another on the smallest things.
Appreciating one another will make you both happy and healthy.
7. Practice self-care
Even though most people assume self-care is selfish, but when you are taking care of a mentally ill patient, it is critical that you take care of yourself.
Since all your energy is being drained by helping your partner manage, you need to keep a check on your health.
Make sure to get enough sleep, eat properly and engage in physical activity.
8. Do not blame one another
Blaming one another during the time when you should be supporting each other can go beyond mental health problems.
The healthy spouse can blame everything going wrong in their relationship on the other spouse, and this is not usually the case. Blaming like this can be very unhealthy and doom your relationship.
It is important that both couples keep in mind that every relationship has problems and it is sometimes easy to let these problems overshadow your marriage. The truth, however, is that if two people are in love with each other and willing to make their marriage work, then they can with communication, admiration, and respect for one another.
You must learn from your struggles and consider the challenges that come your way as a part of your life. This though will help you be stronger and emerge from your crisis as a tougher couple. Take help from couple counseling, and this will provide balance to your relationship. Keep in mind; a good therapist is an expense that you must not negotiate on.
Share this article on
Want to have a happier, healthier marriage?
If you feel disconnected or frustrated about the state of your marriage but want to avoid separation and/or divorce, the marriage.com course meant for married couples is an excellent resource to help you overcome the most challenging aspects of being married.
More On This Topic
Recent Articles
You May Also Like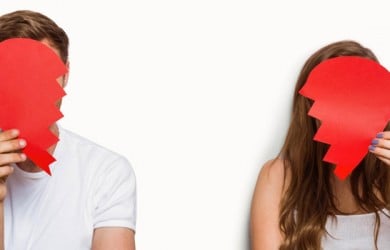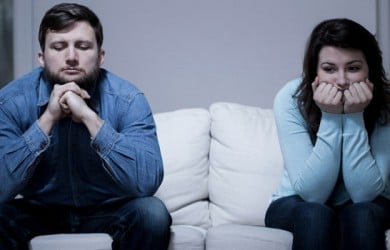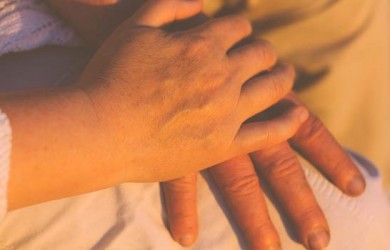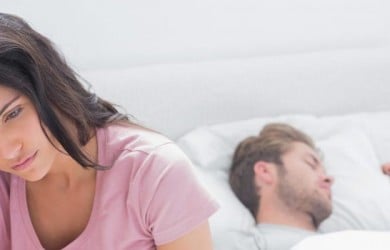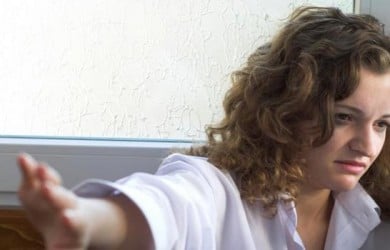 Popular Topics On Marriage Help