7 Ways to Offer Your Partner Mental Health Support
Supporting a partner's mental health is crucial to maintaining a healthy and fulfilling relationship. Mental well-being is as important as physical health, yet it may be overlooked or misunderstood.
Whether your partner is dealing with stress, anxiety, depression, or other mental health issues, your mental health support can make a world of difference.
We have provided practical ways to help you become a pillar of strength for your loved one. From open communication and active listening to encouraging professional mental health support, these tips are designed to build a supportive environment.
By leveraging various forms of mental health support, you can create a space that allows your partner to thrive emotionally.
5 ways mental health can affect relationships
Mental health can have a significant impact on relationships in various ways. Below are a few ways mental health can affect relationships, elaborated for a deeper understanding:
1. Communication becomes strained
When dealing with mental health issues such as depression or anxiety, it can become difficult for patients to articulate their thoughts and feelings effectively. This can lead to misunderstandings and misinterpretations in a relationship.
For example, a person suffering from depression might withdraw and become less communicative, which could be misconstrued by their partner as a lack of interest or affection. This can create a cycle where both parties feel disconnected and unheard, weakening the relationship over time.
2. Emotional availability is compromised
Mental health conditions can consume a lot of emotional energy, leaving little room for the person to be emotionally available to their partner.
For instance, someone with an anxiety disorder can be preoccupied with their own worries and fears, making it challenging for them to be present and supportive when their partner needs them.
A lack of emotional availability can create a sense of loneliness and isolation for both individuals, even when they are physically together.
3. Intimacy can suffer
Mental health issues can also have a direct impact on the level of intimacy in a relationship. Conditions like depression can lead to a decreased libido, while anxiety can create performance-related fears.
Moreover, some medications used to treat mental health conditions can also have side effects that may affect sexual performance and desire. This can create tension and dissatisfaction in the relationship, as intimacy often serves as a barometer for relational well-being.
4. Trust issues may arise
When someone is grappling with mental health challenges, they may exhibit behaviors that might be difficult to understand or predict.
For example, someone with bipolar disorder may have mood swings that may lead to inconsistent behavior. This unpredictability can make it difficult for their partner to know what to expect, leading to trust issues.
Over time, this lack of trust can erode the foundation of the relationship, making it difficult for it to thrive.
5. The caregiving burden can become unbalanced
In relationships where one partner is dealing with significant mental health issues, the other partner may take on a caregiving role. While this can be fulfilling to some extent, it may also lead to caregiver burnout if not managed carefully.
The caregiving partner may begin to feel overwhelmed, underappreciated, or resentful, especially if they feel that their needs and well-being are being neglected.
Such imbalance can create a dynamic where the relationship becomes more of a patient-caregiver interaction rather than a partnership between equals, which can be detrimental in the long run.
A study, based on a subsample of 9,740 couples, found that after adjusting for various factors, spouses of individuals with mental disorders experience a significant but moderate increase in symptoms of anxiety and depression and a decrease in subjective well-being.
The data suggests that the caregiving burden can negatively impact the mental health of the caregiving spouse, potentially creating a cycle of deteriorating mental health within the relationship.
7 ways to support your partner's mental health
Mental health can be a complex journey, but you don't have to go through it alone. Here are a few ways that can help you learn how to help your partner with mental health problems by providing effective mental health support, each backed by practical examples:
1. Open and honest communication
Open and honest communication holds quite significance in any healthy relationship, particularly when it comes to mental health. Make it a point to check in with your partner about their feelings regularly. Use "I" statements to avoid sounding accusatory, and listen without interrupting.
For example, imagine your partner coming home from work visibly stressed. Instead of brushing it off or offering quick fixes, sit down and ask open-ended questions like, "You seem a bit off today; would you like to talk about it?"
Doing this can create a safe space for your partner to express their feelings without judgment.
2. Active listening
Active listening involves fully concentrating, understanding, and responding to what your partner is saying. It's not just about hearing the words but understanding the emotions behind them. This can show your partner that you genuinely care about their well-being.
For example, your partner shares their anxieties about an upcoming job interview. Instead of immediately offering advice, you can nod, make eye contact, and say, "That sounds really challenging, but I believe in you."
3. Encourage professional help
While your support is invaluable, some issues may require professional intervention. Encourage your partner to seek help when necessary, whether talking to a therapist or consulting a psychiatrist for medication or professional mental health support.
For example, your partner has been struggling with depression but is hesitant to seek help. You could say, "I've noticed you've been feeling down lately. Maybe talking to a professional could offer some new perspectives?"
4. Be patient and consistent
Mental health struggles typically don't have quick fixes. Be patient and consistent in your support. Your unwavering presence can provide a sense of stability when everything else seems uncertain.
For example, your partner has become increasingly withdrawn and is going through a rough patch. Instead of pressuring them to "snap out of it," you can give them the space they need while reassuring them that you're always there for support.
5. Educate yourself
The more you know about your partner's mental health condition, the better equipped you'll be to offer meaningful support. Education can also help dispel any myths or stigmas you may unconsciously hold.
For example, your partner is diagnosed with bipolar disorder. You can take the time to read up on the condition, its symptoms, and treatment options to understand better what they're going through.
6. Engage in healthy activities together
Engaging in healthy activities not only benefits physical health but also improves mental well-being. Whether it's exercise, cooking a healthy meal, or even doing a puzzle, these shared experiences can be therapeutic.
For example, if your partner is anxious, you can suggest walking or attending a yoga class together. Physical activity can help release endorphins, which naturally elevate mood.
7. Know when to step back
Sometimes, the best way to support someone is to give them room to breathe. Recognize when your partner needs space and respect their boundaries. Your understanding can make it easier for them to navigate their emotional landscape.
For example, your partner asks for some alone time to process their thoughts. Instead of taking it personally, you can respect their request and give them the necessary space.
Commonly asked questions
In this section, we have addressed common questions about mental health support, how to help someone with mental illness, and offering actionable advice and insights.
How can I improve my partner's mental health?
While you can't "improve" your partner's mental health for them, you can certainly be a supportive presence. Open communication is key; make it a habit to check in with your partner about how they're feeling.
Encourage your partner to seek mental health support and be there to listen when they want to talk. Remember, it's not your job to fix them, but your support can make a significant difference in how they manage their mental health.
How do I take care of my boyfriend's mental health?
Taking care of your boyfriend's mental health can involve a balance of emotional support and practical action. Be an active listener when he shares his feelings or concerns. Encourage healthy habits like regular exercise, balanced nutrition, and adequate sleep, as these can positively impact mental well-being.
If he's going through a particularly tough time, suggest seeking professional help. Always respect his boundaries and know when to give him space to process his emotions independently.
Lauren, a social worker, shares some insights on what you can do when your partner or loved one won't accept help for their mental health issue in this video:
How do I show support to my partner?
Showing support to your partner can take many forms. Emotional support can come through active listening and open communication. Be there to celebrate their achievements and offer a shoulder to lean on during challenging times.
Practical support can include helping them find resources for mental health treatment or even accompanying them for mental health support to therapy sessions if they're comfortable. Small gestures like leaving a supportive note or planning a relaxing day together can also go a long way in showing that you care.
In conclusion
Supporting your partner's mental well-being is a multifaceted endeavor that may require empathy, patience, and proactive engagement.
While we have offered ways to support someone with mental illness, it's crucial to remember that each relationship is unique. Don't hesitate to seek mental health support online or consult mental health support services for specialized advice.
There are also resources specifically focused on mental health support for partners, offering targeted support for partners with mental health conditions. Taking a guided approach can create an environment that builds emotional resilience and strengthens your relationship.
Share this article on
Want to have a happier, healthier marriage?
If you feel disconnected or frustrated about the state of your marriage but want to avoid separation and/or divorce, the marriage.com course meant for married couples is an excellent resource to help you overcome the most challenging aspects of being married.
Learn More On This Topic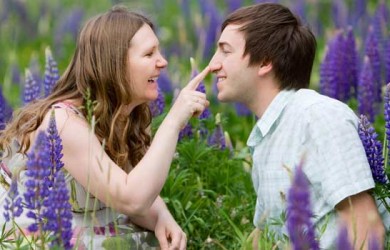 You May Also Like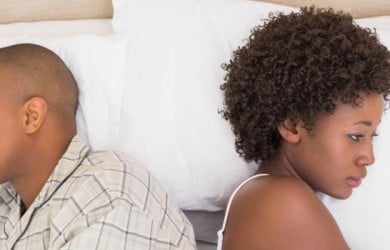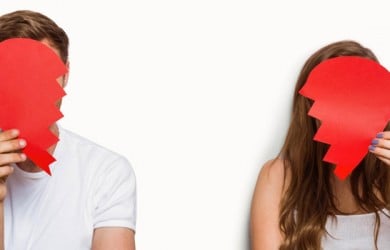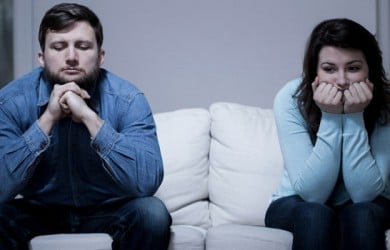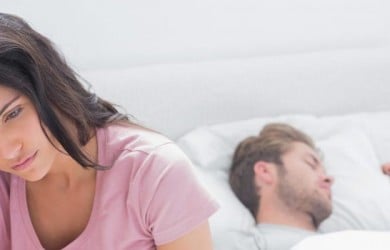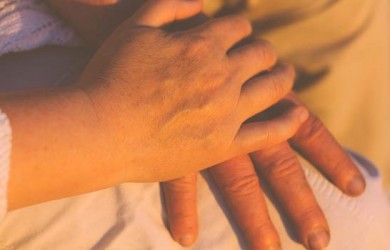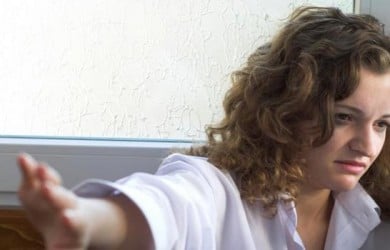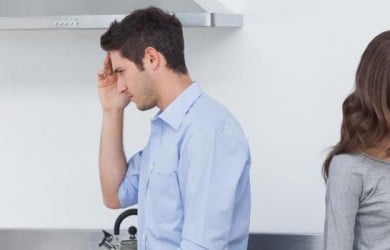 Popular Topics On Marriage Help