The Benefits of Marriage – Tax, Legal and More
People get married for different reasons. However, one of the major reasons is because two people love each other. When people get married, there are some benefits of marriage they begin to enjoy.
The research illustrates various benefits of marriage that might not be obvious when you are single, but marriage's bond can make it possible.
Before you get married, it is important to know what are the benefits of being married and what you stand to gain. Also, if you are reconsidering getting married to that person, reading some of the marriage benefits might give you second thoughts.
Tax benefits of marriage
There are some tax benefits of marriage that some people don't know. No one is saying you should get married because of tax benefits. However, it is important to be armed with this knowledge to know what to expect.
Here are some tax benefits of getting married:
Depending on the country, married couples pay lower taxes than single individuals. If you are in a different lower tax bracket as singles, it is different when married. Your income is added to your partner's, and you will fall into a lower tax bracket.
Anybody might be a tax shelter
If any of the couples has a business where they are losing money, it could be advantageous. The spouse who is gaining can take advantage of the un-utilized tax deductions and use the other's loss to claim a tax write-off.
If both spouses are working, they can check the job that offers more benefits to claim. After comparing the numbers and checking the benefits, you can claim the biggest tax savings.
Related Reading: 

The Pros and Cons of Marriage
Legal benefits of marriage
When you are getting married, you might not think of the legal benefits that come with it. But you will be wowed to learn that there are legal rights of marriage that you will enjoy when you tie the knots.
Here are some legal benefits of getting married:
If your spouse becomes incapacitated for any reason, you can make decisions on their behalf. However, if your relationship is a non-legal and long-term one, this benefit doesn't apply.
In some countries and cities, if you are on leave because your spouse has a medical condition, you are entitled to leave allowance or additional weeks to relax.
Inheritance of partner's assets
In some countries, if your partner doesn't have a will by the time they die, you inherit all their properties.
Although before this, all their properties will be subjected to inheritance laws/rules of intestacy, who will decide the beneficiaries of the properties. In comparison, unmarried partners are not entitled to this.
Related Reading: 

Best Financial Benefits of Marriage That Couples Enjoy
Financial benefits of marriage
It is advisable that you don't tie the nuptial knots because of the financial benefits of marriage. However, it is undeniable that staying married grants some benefits you won't get if you are single.
Here are some financial benefits of getting married:
Combined earnings can result in better mortgage rates
Getting married doesn't automatically offer you great mortgage rates on a platter because you and your spouse's credit scores, debt loads, and earnings still matter. However, what marriage offers you is flexibility when you want to get a more suitable mortgage rate. If any of your credit ratings are poor, do not apply together.
Joint credit cards help a couple build credit
If any of the couples have a better credit score than the other, it is an advantage because it boosts the other individual's ratings. As you build a fresh financial lifestyle as a couple, your spending habits will get better. And if you decide to have a joint credit card, the person with the lower score will have a higher credit score.
Better home and auto insurance rates
Most insurance companies see couples as a safe landing instead of individuals. For auto insurance, couples have better rates. And for home insurance, several insurance companies give couples discounts.
Married couples can benefit from having a mutual fund or joint account in several ways. First off, having a joint account provides both spouses with equal access to funds in the account, which helps to make spending easier. Also, it promotes transparency between couples as it would be difficult to hide any financial secret from each other.In addition, since each spouse is aware of the household earnings, it breeds understanding as there would be fewer disagreements.
Related Reading: 

Social Benefits of Marriage to Make Note of Before Tying the Knot
Estate planning and housing benefits
When you get married, there are some estate planning and housing benefits you gain. However, not all these benefits are general as they depend on your location.
Here are some housing benefits of getting married:
More provision for your family
In some places, if any of the spouses dies with no estate plan, their assets go through probate. When the probate process ends, the remaining funds for the family reduce. However, as a couple, you can create an extensive estate plan to avoid probate and a smooth transition of assets to your heirs directly.
Plan a better future for your business
Small business owners need to have an estate plan. This provision is vital because an estate plan allows for the smooth transfer of your business to your preferred choice. If there is no estate plan and something happens to you, it can affect your business.
Government Benefits
There are government laws in place that favor married couples over single ones. Depending on the country, some of these benefits are available to different and same-sex couples.
Here are some benefits provided by government after getting married
Spousal-retirement benefits
If you are married and you are retired, there are spousal-retirement benefits, and it is calculated based on the dictates of your country.
Lump-sum death remuneration
In some countries, if your partner dies, the surviving spouse receives some money to cater for the funeral arrangements.
Related Reading: 

Positive And Negative Effects Of Marriage On Your Health
Employment Benefits
Employment benefits are also called employee benefits, and they are both cash and non-cash remunerations from the employer to the employee. Some employment benefits are legally mandated, like medical leave, family leave, pregnancy leave, and unemployment insurance. Also, the employment benefits not mandated by law will be negotiated between the employee and the employer.
Here are some employment benefits of getting married:
In most countries around the world, companies prioritize health, particularly if their employee is married. If you are married and your spouse is sick, you have the right to request a health leave to attend to their needs till they are better. Depending on your location, you are entitled to some funds till when your spouse is okay. Similarly, if your wife is pregnant, you can request a pregnancy leave when it is close to her delivery date.
One of the advantages of getting married is when your spouse is no more; many companies are empathetic enough to not leave you stranded and compensate you in one form or the other. Also, some companies understand your situation and give compensation and additional funds for you to do their burial.
Depending on your employment type and your location, married couples stand a lot to gain from insurance plans like medical, health, dental, and life insurance.
Related Reading: 

Marriage Benefits Explaining Why Getting Married is a Good Idea
Emotional Benefits of Marriage
There are many emotional benefits of being legally married, including having someone who will be there for you at all times.
Here are some emotional benefits of marriage that you should know:
When you are married to the love of your life, you are happier than before. It is interesting to mention that the happy hormones, Serotonin, dopamine, oxytocin, and endorphins, are released more regularly than before when you get married. Anytime you are feeling down or depressed, your partner is available to make you happy, which is good for your emotional health.
In-depth discovery about yourself
One of the known emotional marriage advantages is, it helps you discover more about yourself. When you get married, you will be surprised to find out you have some attitudes and characters that were latent. Also, you will be forced to learn how to manage your negative attitudes so that it doesn't adversely affect your marriage. Marriage can be likened to a journey where you know more about yourself as you progress, provided you are ready to make your marriage work.
Even though not everyone is open-minded when they get married, one essence of getting married is exercising the ability to be open-minded. It is important to be open-minded because you cannot be right every time. You need to respect your partner's emotions and thoughts and put yourself in their shoes sometimes. For a marriage to work out, be careful not to forcefully infringe your opinions on your partner.
You display empathy and become more compassionate
One of the benefits of being in a deeper relationship is having the skills for proper emotions management. This is one of the perks of getting married. Since you are in love with your partner, you will be able to connect deeply with them and show empathy and compassion. This would also help you relate with others on the same level of emotional intelligence.
You will be able to communicate your emotions without sounding self-centered.
Related Reading: 

Health Benefits of Marriage



Conclusion
It is crucial to mention that no one gets married because of any of the benefits mentioned above. However, if anyone chooses to get married because of the tax, financial or economic benefits of marriage, it would most likely be a futile experience. Before you get married, you need to be sure of your feelings towards your partner.
Watch this video to learn more:
Share this article on
Want to have a happier, healthier marriage?
If you feel disconnected or frustrated about the state of your marriage but want to avoid separation and/or divorce, the marriage.com course meant for married couples is an excellent resource to help you overcome the most challenging aspects of being married.
Learn More On This Topic
You May Also Like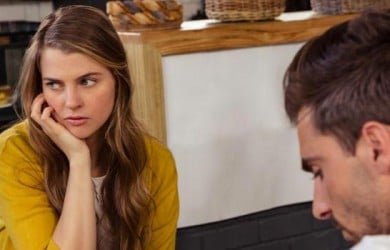 Popular Topics On Married Life