How Does Parental Debt Affect a Child's Emotional Well-being?

There are very few people who are lucky enough to escape the clutches of debt. There are many parents who have to bear the brunt of parental debt that includes home mortgages, student loans, credit card loans, and so on.
This is a familiar story of several overworked and overburdened parents. This article provides a more in-depth insight into the concept of parental debt, and what does debt mean for kids.
What is parental debt?
Debt means something; usually, money that is payable by one party is known as the debtor, to a second party, called the creditor.
Debt is a late payment or series of amounts, that is due in the future. So the parental debt means the money or anything else that one's parent borrowed from someone.
Taking loans is extremely common these days.
As said earlier, it's hard to catch too many people who aren't in some type of debt. But, despite taking loans being so common, does it actually benefit in the larger picture?
Well, there are both positives and negatives as far as parental debt is concerned.
No doubt, mothers, and fathers convince themselves they're suffering debt for the sake of their offspring. Parents usually strive to provide their kids with goods and capabilities the family couldn't otherwise afford.
This implies that debt need not be potentially harmful to kids if the loans are taken wisely.
Children are usually affected for the worse when their parents have higher total debt. It stands to reason: Debt generates stress, and stressed parents might not be able to function at their full potential.
Debt affects a child's socio-emotional well being
Certain types of loans that parents take on may have hostile effects on children's socio-emotional well-being.
For example, if parents indulging in higher levels of a home mortgage or educational loans, led to greater socio-emotional wellbeing for children. This implies that if debts are taken in the larger interest of children, they cannot be termed as conventionally harmful.
But, if the parents are bearing, unsecured debts that entail credit card loans, medical bills, utility bills, and likewise, leads to inferior soci0-emotional development in children.
As per a study, children with parents having either unsecured debt or higher levels of debt have poorer socio-emotional well-being.
Children who had parents with lower unsecured debt had greater socio-emotional well-being with fewer behavioral problems than the children whose parents have debt.
This specifies that children may benefit from an environment in which their parents own a home and have higher levels of education.
Debts cause stress which hinders a person's parenting skills.
High levels of unsafe debt may create stress or anxiety for parents, which may hinder their ability to show good parenting behaviors. Parents can become unavailable for their children when they need their parents the most.
Increased strain or nervousness owing to a huge debt can lead the parents to inadvertently venting out unsolicited anger or irritation on the kids. This can have a substantial negative impact on the kid's personality that can last for long.
When the parents are stressed, it has a contagious effect on the children as well. They cannot escape the vibes of their parent's distress and anxiety.
This not only leads to mental anguish for the parents and kids but also strains their relationship for no good reason.
Debts aren't all bad; they can have positive implications.
It makes instinctual sense that debt that can help improve social status in life and make investments and taking on student loans to go to college or taking on a loan to buy a home might lead to better consequences.
Debt is a "double-edged sword." Debt can bond the gap between a family's direct economic resources and their costs of things and, therefore can be a valuable resource.
However, debt has to be repaid at the end of the day, along with added interest and sometimes with a high amount of interest when it comes to unsecured debt.
Loans, when taken wisely, can benefit a child's development.
Capitalizing in your family's future can be good for your children but living yonder your means can have the conflicting consequence.
Debt that is given for home investments and parental education is associated with greater socio-emotional comfort for children. In contrast, unsecured debt is associated negatively with socio-emotional development, which may reflect limited financial resources to invest in children or parental financial stress.
The debt is not universally harmful to children's well-being, particularly if used to invest in a home or education.
Are children responsible for parents' debt?
Nobody can anticipate death or accidents. If you have taken parental debt, you might wonder, does debt pass down to kids? And how parents' debt affects kids?
So. when a person dies, their estate is responsible for settling the debts. But, if the estate is insolvent, in most cases, the debt is wiped out.
The child will be held responsible for paying the debts only if they have cosigned any credit card agreement or any other loan. In other cases, children are not held accountable for paying off the parental debt.
Also Watch:
Share this article on
Want to have a happier, healthier marriage?
If you feel disconnected or frustrated about the state of your marriage but want to avoid separation and/or divorce, the marriage.com course meant for married couples is an excellent resource to help you overcome the most challenging aspects of being married.
More On This Topic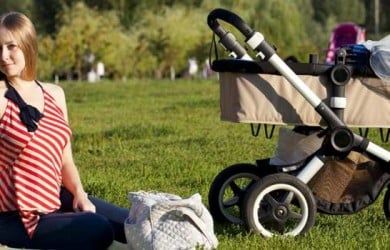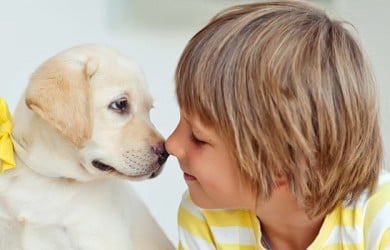 You May Also Like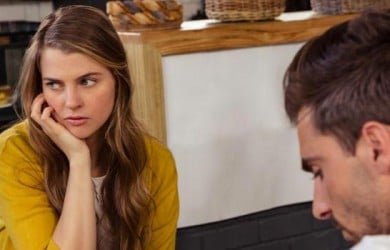 Popular Topics On Married Life