How Ghosting Is Linked to Mental Health – 9 Ways
In today's digital age, the phenomenon of "ghosting"—the act of abruptly cutting off communication with someone without explanation—has become increasingly prevalent. While it may dismissed as a mere byproduct of modern dating culture, ghosting can have profound implications on mental health for both the ghoster and the ghosted.
The sudden disappearance can leave the affected individual grappling with feelings of rejection, confusion, and emotional turmoil, potentially exacerbating existing mental health issues.
Meanwhile, the person doing the ghosting may also be navigating complex emotional landscapes that contribute to the act. In this article, learn how ghosting is linked to mental health and explore its psychological impact.
What is ghosting?
Ghosting is the act of abruptly cutting off contact with someone without providing any warning or explanation. This behavior can leave the other person confused and emotionally distressed, as they are left without closure or understanding of what went wrong.
Ghosting can occur in various social and professional settings but is most commonly associated with romantic relationships. The person who ghosts may avoid responding to texts or calls, leaving the other person wondering what happened.
Is ghosting emotional abuse?
Ghosting can be considered a form of emotional abuse depending on the context and its emotional impact on the person being ghosted.
Now, if you ask, "How does the ghoster feel after ghosting someone?" The ghoster may feel a mix of relief and guilt after ghosting someone, as they avoid confrontation but may also recognize the impact on the other person.
Emotional abuse can involve manipulative behaviors that may cause emotional harm or distress, and ghosting fits this description when it leaves the other person feeling rejected, confused, and emotionally unsettled.
The act of disappearing without explanation denies the individual any form of closure, leading to prolonged periods of self-doubt and questioning.
While not all instances of ghosting are intentionally malicious, the emotional toll it takes can be severe and damaging. Therefore, it's essential to recognize ghosting as a behavior that can be emotionally abusive.
So, if you ask, "Is ghosting abuse," it can depend on whether it harms the other person emotionally or psychologically.


9 ways ghosting is linked to mental health
Understanding how ghosting is linked to mental health is crucial, as the act can have significant psychological implications for both parties involved. Below are some ways that can help you know how ghosting is linked to mental health:
1. Emotional toll
When someone ghosts you, it can take a significant emotional toll, leaving you feeling rejected and unworthy. This emotional stress can exacerbate mental health conditions like anxiety and depression, amplifying feelings of isolation and self-doubt.
2. Lack of closure
Closure is the sense of resolution or finality that individuals may seek in order to move on from past experiences, relationships, or situations.
Being ghosted in the relationship can deny you the opportunity for closure, which is essential for emotional well-being. The lack of closure can lead to obsessive thoughts and prolonged emotional distress.
3. Impact on self-esteem
Being ghosted can severely damage your self-esteem. When you're left without an explanation, it's easy to internalize the rejection, leading you to question your worth and desirability. This can have long-term implications on your self-confidence, affecting not just your romantic life but also your professional and social interactions.


4. Ghosting as emotional abuse
The act of ghosting can be considered a form of emotional abuse, especially when it's a pattern of behavior that manipulates and controls the emotional state of the person being ghosted. Emotional abuse can have severe mental health repercussions, including heightened anxiety and depression.
5. Triggering of abandonment issues
Being ghosted can trigger these underlying emotional wounds if you have a history of abandonment or attachment issues. This can make forming secure attachments in future relationships challenging, perpetuating a cycle of emotional instability.


6. Ghosting as a form of gaslighting
In some cases, the person who ghosts may return and act as if nothing happened, leading you to question your perception of events. This form of gaslighting is a manipulative tactic that can cause you to doubt your sanity, leading to increased stress and potential mental health decline.
7. Impact on trust
Being ghosted can significantly erode your ability to trust others. This lack of trust can extend to other relationships and areas of your life, making it challenging to form meaningful connections. Trust is a cornerstone of emotional well-being, and its erosion can lead to isolation and loneliness.
8. Ghosting trauma and PTSD
In extreme cases, the act of being ghosted can be so emotionally jarring that it results in symptoms similar to post-traumatic stress disorder (PTSD). This "ghosting trauma" can include flashbacks, emotional numbing, and heightened reactivity, severely impacting your mental health.


9. Coping mechanisms and unhealthy behaviors
After experiencing ghosting, you may resort to unhealthy coping mechanisms like excessive drinking, substance abuse, or disordered eating to numb the emotional pain. These behaviors can have a detrimental effect on your mental health, creating a vicious cycle that's hard to break.
7 ways to protect your mental health from ghosting
Experiencing ghosting can be emotionally challenging, leaving you feeling rejected and anxious. It's essential to safeguard your mental health during such times. Below are some strategies to help you navigate the aftermath of being ghosted.
By taking these steps, you can better protect your mental health from the adverse effects of ghosting and build resilience for future emotional challenges.
1. Set emotional boundaries early on
Establishing emotional boundaries in the early stages of a relationship can help you maintain a sense of self and emotional stability. Make it clear what you expect in terms of communication and commitment.
Such a proactive approach can help you gauge the other person's intentions and protect you from the emotional toll of being ghosted.
2. Practice self-compassion
If you've been ghosted, it's crucial to remember that the act is more reflective of the other person's emotional shortcomings than your worth. Practicing self-compassion may involve acknowledging your feelings without judgment and treating yourself with the kindness you would offer a friend in a similar situation.
3. Seek social support
Isolation can exacerbate the emotional impact of being ghosted. Reach out to friends, family, or mental health professionals who can provide emotional support and perspective. Sometimes, talking through the experience can help you process it more effectively and reduce feelings of loneliness and confusion.
4. Limit exposure to triggers
If you find that certain social media platforms or mutual social circles are triggering, it may be beneficial to limit your exposure to these environments. This can help you avoid unnecessary emotional distress and focus on healing.
5. Engage in healthy coping mechanisms
Rather than resorting to unhealthy behaviors like excessive drinking or binge eating, focus on healthy coping mechanisms. Exercise, journaling, or engaging in a hobby can serve as constructive outlets for your emotions and contribute to better mental health.
6. Consult a mental health professional
If you find that the emotional impact of being ghosted severely affects your mental health, it can be helpful to consult a mental health professional. Therapists can provide coping strategies tailored to your situation and help you explore any underlying issues the experience may exacerbate.
Watch Melanie Robbins, an American podcast host, author, and motivational speaker, as she answers how you can move on after being ghosted in a relationship in this video:
7. Reframe the narrative
Instead of viewing the experience as a painful rejection, try reframing it as a learning opportunity. Ask yourself what you can take from the experience to make better choices in future relationships.
Such a shift in perspective can help you regain a sense of control and reduce the emotional impact of being ghosted.
Commonly asked questions
Ghosting can be complex and fraught with questions. Whether you're wondering if ghosting is a form of abuse or how it's linked to mental health, this section aims to provide clarity on this modern-day phenomenon.
Is ghosting a trauma response?
Ghosting can sometimes be a trauma response, especially if the person doing the ghosting has some history of emotional or psychological trauma that makes confrontation or emotional intimacy difficult.
What is the root cause of ghosting?
The root cause of ghosting can vary from person to person. It may stem from fear of confrontation, emotional immaturity, or past experiences that have made honest communication and confrontation difficult.
What is ghosting in the context of dating and relationships?
In dating and relationships, ghosting refers to the act of suddenly cutting off communication with someone you're romantically involved with without any explanation or warning, leaving the other person in a state of confusion and emotional limbo.
Why do people ghost others?
People may ghost others for a variety of reasons, including emotional avoidance, fear of conflict, or a lack of interest in continuing the relationship. Sometimes, it can be a combination of factors that may lead to this behavior.
The emotional experience of ghosters can vary widely. Some may feel guilty for causing emotional pain, acknowledging the hurt they've inflicted. However, others may be emotionally detached, feeling little to no remorse for their actions, possibly due to their own unresolved emotional issues or a lack of empathy.
In summary
Understanding the complexities of ghosting, whether it's questioning if it's a form of abuse or exploring how ghosting is linked to mental health, can help both the ghoster and the ghosted navigate this emotionally challenging experience.
It sheds light on the multifaceted impact of ghosting, promoting empathy and self-awareness in relationships while addressing the emotional toll it can take.
Share this article on
Want to have a happier, healthier marriage?
If you feel disconnected or frustrated about the state of your marriage but want to avoid separation and/or divorce, the marriage.com course meant for married couples is an excellent resource to help you overcome the most challenging aspects of being married.
You May Also Like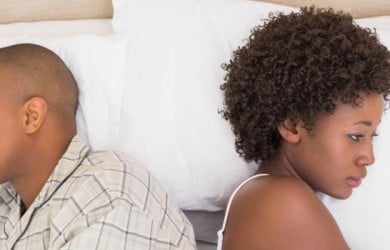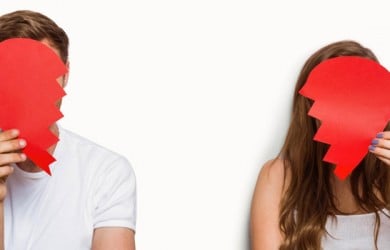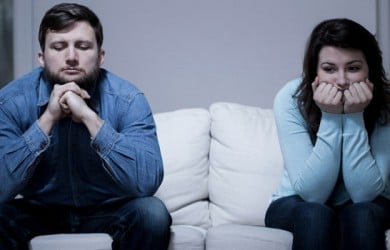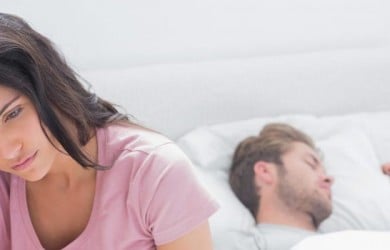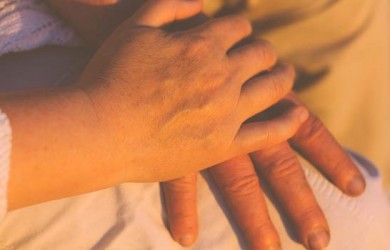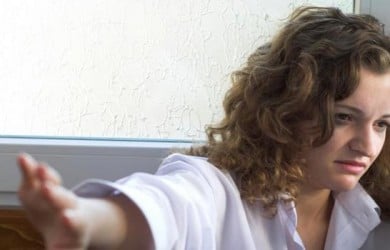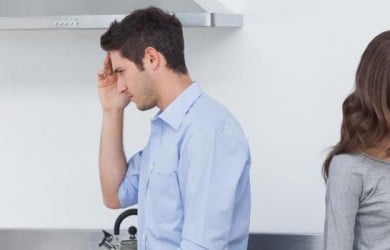 Popular Topics On Marriage Help