What Are the Signs of Generational Trauma? Causes & Ways to Heal
Ever felt like there's something lingering in your family's history that affects you, even though you weren't there to experience it? That's the intriguing realm of generational trauma we're diving into today. Buckle up as we explore the roots, red flags, and remedies for this hidden force that shapes lives.
From deciphering the generational trauma definition to uncovering telltale signs that it's at play, we've got you covered. Join us as we unravel the mysteries: Is generational trauma genetic? What is generational trauma, really? Plus, stick around to discover the empowering how-tos on healing generational wounds.
What is generational trauma?
Generational trauma, also known as ancestral or intergenerational trauma (yes, we're diving deep into psychological waters), is like an old family recipe that carries more than just flavors.
Picture this: a WWII survivor's unspoken fear echoing through their grandchildren's uneasiness. This emotional baton can trigger a relay of struggles, shaping attitudes and behaviors. But it's not all doom and gloom! Think of it as a roadmap highlighting the bumpy terrains our ancestors navigated.
Examples of generational trauma
Let's turn theory into relatable tales, shall we? Imagine a family where the weight of financial struggle echoes across generations, each member carrying an invisible wallet of worries.
Take Sarah, whose great-grandparents endured the Great Depression – their fear of scarcity trickling down. Signs of generational trauma? Check for recurring money anxieties and a sense of impending loss.
Then there's Alex, whose lineage bears scars of discrimination. The anger and helplessness of their forebears have been silently etched into their identities. Does this mean generational trauma is genetic? Not exactly, but it shapes the emotional DNA.
These are just glimpses, but they spotlight the power of unspoken pasts. Stay with us as we dive into the causes of generational trauma and unveil ways to untangle these threads, step by healing step.
What causes generational trauma?
Generational trauma isn't some magical curse – it's more like a ripple effect from stones thrown into history's pond. The trauma we're talking about, whether it's war, oppression, or displacement, can shape how families respond to challenges. Imagine it as the unhealed wounds of our ancestors influencing parenting and communication styles.
While it's not etched in our DNA like a barcode, there's a genetic twist.
A recent study indicates that our genes dance to the rhythm set by generational trauma, amplifying certain responses and sensitivities. In essence, the past leaves footprints on the present.
11 signs of generational trauma
Now that we've cracked open the causation chest, let's flip the coin and uncover the signs of generational trauma that might be lingering in your life.
1. Anxiety or depression
Generational trauma can lead to persistent anxiety or depression without an obvious trigger.
For example, an individual may experience overwhelming anxiety, seemingly unrelated to their current life circumstances, which can be traced back to their family's history of wartime experiences, where their ancestors faced extreme stress and hardship.
2. Recurring patterns of dysfunctional behavior
Generational trauma often manifests as recurring dysfunctional behaviors within families.
For example, if a person's grandparents experienced war-related trauma, they might have developed alcoholism as a coping mechanism. This behavior can be passed down to subsequent generations, leading to a pattern of alcohol abuse that continues through the family, even if the original trauma is not directly experienced by later generations.
3. Health issues
Generational trauma can manifest as chronic physical health issues like autoimmune diseases or pain.
For example, a person with a family history of Holocaust survivors might develop a stress-related autoimmune disorder, as the trauma endured by their ancestors has left a lasting impact on their genes and immune system, affecting their physical health.
4. Difficulty maintaining boundaries
Generational trauma can create the challenge of setting and maintaining healthy limits in relationships.
For example, someone with generational trauma might struggle to say no to others' demands, leading to overcommitment and burnout. This difficulty can stem from a history of blurred or violated boundaries within their family or community.
5. Overcompensation
Overcompensation refers to individuals trying to compensate for past family traumas by excessively protecting or providing for loved ones.
For example, a parent who experienced extreme poverty as a child might overindulge their own children with material possessions to ensure they never experience the same deprivation, potentially hindering their development of financial responsibility or resilience.
6. Tendency to develop addiction
There is an increased vulnerability to addiction within families affected by generational trauma.
For example, if a person's ancestors experienced substance abuse as a coping mechanism for their trauma, that behavior can be passed down. The individual may be more likely to turn to substances like alcohol or drugs to numb their own emotional pain, perpetuating the cycle of addiction.
7. Emotional numbness
Emotional numbness usually refers to the difficulty experiencing or expressing emotions, as if feelings have been suppressed.
For example, if a person from a family with a history of generational trauma has learned to suppress their emotions as a coping mechanism, they may find it hard to cry or express joy even in emotionally charged situations.
8. Low self-esteem
Sometimes, it's not just your reflection you're seeing – it's their doubts and fears.
Having low self-esteem refers to a persistent sense of inadequacy and self-doubt that can be passed down through generations.
For example, if a grandparent experiences significant criticism or rejection in their youth, they might unconsciously transmit these feelings to their children, who in turn struggle with self-worth, even if the specific events are not discussed openly. This pattern can persist through subsequent generations.
9. Habit of avoidance
There is also a tendency within families affected by generational trauma to avoid discussing or addressing painful histories.
For instance, a family with a history of war-related trauma might avoid talking about their experiences or the impact they had on their ancestors, which can hinder the healing process and perpetuate emotional wounds across generations.
10. Parenting shortcomings
There is a risk of repeating harmful parenting patterns learned from one's own upbringing due to generational trauma. For example, if a parent grew up in an abusive household, they may struggle not to perpetuate abusive behaviors with their own children despite the desire to break the cycle of trauma.
11. Difficulty trusting others
Generational trauma can lead to deep-seated mistrust in relationships. For example, a person whose family endured historical injustices may struggle to trust others due to a fear of betrayal, making it challenging to form close bonds and engage in open communication.
Remember, these signs aren't carved in stone but just clues. The best part? By recognizing them, you're already on the path to healing.
7 effective ways to break from generational trauma
Generational trauma might be a complex puzzle, but you hold the pieces to reshape your narrative. Ready to rewrite your story? Want to learn how to heal generational trauma?
Here are some effective ways to break free from those invisible chains:
1. Awareness is key
Start by acknowledging the whispers of generational trauma. Understanding where the ripples began empowers you to chart a new course.
2. Therapeutic venturing
Therapy isn't just for sitcom characters. Professional help can guide you in navigating the maze of emotions handed down to you.
3. Mindful unraveling
Practice mindfulness like your mental well-being depends on it – because it does. Mindfulness helps you untangle yourself from those old threads.
4. Healthy habits
Good food, regular exercise, and ample sleep? These aren't just wellness trends. They're your armor against the emotional legacies of the past.
5. Expressive arts
Channel your energy into creativity. Whether it's painting, writing, or dancing, expressive arts can unlock doors to emotions you didn't even know existed.
6. Connection building
Forge authentic relationships that foster growth and positivity. Breaking the cycle means choosing companions who uplift rather than perpetuate negativity.
7. Generational gratitude
Focus on the strengths your lineage gifted you. Embrace the positive traits while shedding the weight of past traumas.
Remember, the goal isn't to erase the past but to learn from it, heal, and create a future that's genuinely yours. Generational trauma might have written the prologue, but you can craft the rest of the story.
Dr. Jones delves into trauma's medical, emotional, and mental effects on individuals, plus its intergenerational transfer. Learn to recognize, halt, and heal trauma's cycle in families for well-being.
Commonly asked questions
Here, we've answered some common queries about generational trauma and how to break from it. We hope these answers shed more light on your questions.
Is generational trauma genetic?
Generational trauma isn't exactly genetic, like blue eyes or curly hair, but it leaves a fingerprint on our genes. Think of it as a silent conductor shaping how our genes express themselves. While the trauma isn't passed down in our DNA, the emotional echoes can influence our responses to stressors.
So, it's less about inheriting trauma and more about inheriting how our ancestors coped with it. The result? A subtle influence on our behaviors and sensitivities.
How do you break the generational cycle?
To break the generational cycle, start with awareness. Recognize patterns and behaviors echoing from the past. Seek therapy or counseling to untangle these threads and gain fresh perspectives. Embrace mindfulness to stay present and reshape reactions. Cultivate healthy habits that prioritize mental and physical well-being.
Connect with positive influences and build a support network. Celebrate your unique strengths and foster gratitude for the positive aspects of your lineage. Remember, change takes time – but with each intentional step, you rewrite the narrative, ensuring a brighter legacy for future generations.
Are there cultural aspects to generational trauma?
Obviously, cultural aspects play a significant role in generational trauma.
In their article, Rousseau and Drapeau confirmed that cultural experiences shape how trauma is perceived, expressed, and passed down. Historical events, traditions, and societal norms influence how trauma is inherited and coped with.
Cultural resilience can also be a powerful tool for healing. Communities may share stories, rituals, and support systems that help address and overcome generational wounds. Recognizing these cultural dimensions is crucial for understanding the complexities of generational trauma and tailoring effective healing approaches.
How does generational trauma affect individuals and families?
Generational trauma casts a long shadow over individuals and families. Unresolved emotional pain can lead to mental health challenges like anxiety, depression, and addiction. The trauma's echoes influence communication patterns, coping mechanisms, and relationship dynamics. It can create cycles of behavior, impacting parenting styles and family interactions.
Yet, awareness breaks the chain. Individuals and families can heal by acknowledging and addressing these effects, fostering resilience, empathy, and healthier connections. Understanding the ripple effect of generational trauma is the first step towards rewriting the family's narrative.
Summing up
As we wrap up this journey into the depths of generational trauma, remember that you hold the power to rewrite your story. The echoes of the past need not dictate your future. You break the chains that bind you by recognizing the signs, unearthing the roots, and taking proactive steps.
However, healing is a courageous voyage, and seeking professional support is like having a compass in uncharted waters. Consider counseling – a safe space to navigate the labyrinth of emotions, leading you towards a brighter, liberated tomorrow. Your healing journey begins with the first step.
Share this article on
Want to have a happier, healthier marriage?
If you feel disconnected or frustrated about the state of your marriage but want to avoid separation and/or divorce, the marriage.com course meant for married couples is an excellent resource to help you overcome the most challenging aspects of being married.
You May Also Like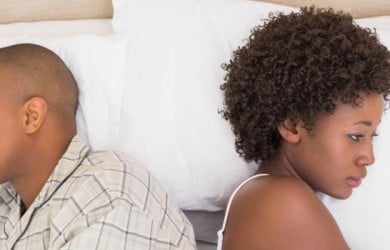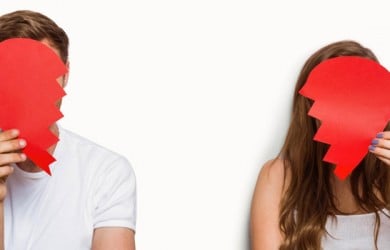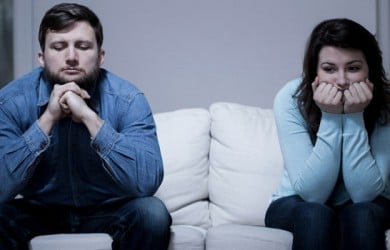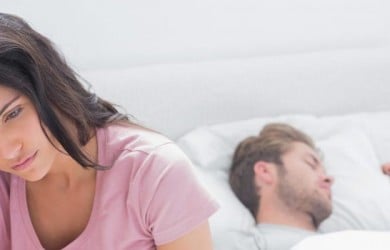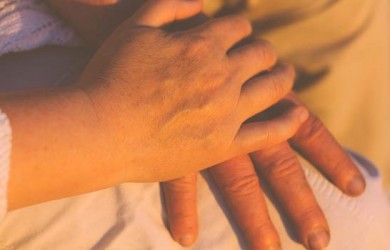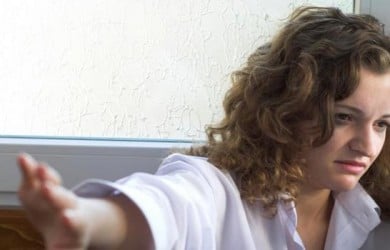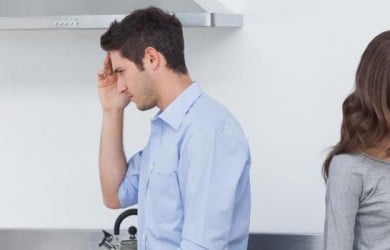 Popular Topics On Marriage Help