How Does Postpartum Depression Affect a Marriage: 5 Effects
Many issues can affect your marriage, and postpartum depression is one of them.
Postpartum depression affects the mental health of a mother, along with her experience of motherhood itself. However, it also affects the health of the marriage itself.
Keep reading this article to learn more about postpartum depression and marriage and how it can affect you and your partner. It will provide much-needed details to help you understand this condition better.
What is postpartum depression?
Postpartum depression, or PPD, is a type of depression a woman may experience after giving birth to a child.
While most women may feel sadness or a bit unlike themselves for a week or two after delivering a baby, if feelings persist or are extreme, this could mean that you are experiencing this type of depression.
Symptoms include:
Feeling like you cannot take care of your infant

Being unable to make decisions and think

Sleeping too much or not enough

Experiencing panic
In some instances, a husband may also be dealing with postpartum depression. It is also possible for adoptive mothers or parents to experience PPD. This could be because a child changes the routine of a parent in many ways and quickly, which may affect any caregiver.
Is postpartum considered a mental illness?
Postpartum depression is considered a mental illness since it is a type of depression that can cause symptoms that must be treated professionally.
If you have symptoms of depression that don't go away for weeks after you have a child, you should consider working with a therapist to receive the proper diagnosis and treatment.
Can postpartum depression make you hate your husband?
PPD can cause you to feel like you hate your husband. This is likely due to your changes in mood and hormones, and it could be because you are not getting the proper amount of sleep.
However, there is a good chance that you don't hate your husband and these negative feelings will pass. If they do not, you can talk to your doctor or therapist about the feelings you are experiencing.
Causes of postpartum depression
Postpartum depression can lead to significant problems for a mother that has just given birth. It negatively affects her experience of motherhood and all the changes that it brings with it.
There are a few possible causes regarding what could lead to PPD in new mothers.
1. Changes in hormones
Hormone changes affect a mother during her pregnancy, and once a baby is born, these hormones may continue to impact her in a number of different ways. It may lead to her feeling down and depressed, and she cannot control her mood.
Related Reading: 

Love Hormones: Unraveling the Veracity of the Science of Love
2. Changes in routine and life
Something else that happens after a baby comes home from the hospital is that it must be cared for right away. This means feedings, changing diapers, and everything else that you must get used to as a parent.
These things can affect a mom as she is trying to get used to her new routine, all while juggling the rest of her household duties and the changes in her sleep schedule.
3. Extreme stress
Excessive stress or having to endure stressful events can also be a major cause of PPD. This may be one-way postpartum depression caused by a husband is possible.
For example, if a woman has a baby and is expected to go back to cooking and cleaning immediately, in addition to their new motherly duties, this can lead to undue stress on a woman after she has a child.
Moreover, if a father is unwilling to help at all when it comes to childcare or help a mom take care of her household, this can also cause great stress.
Related Reading: 

20 Causes of Stress in Relationships and Its Effects
5 postpartum depression effects on marriage
There are a few ways that PPD can lead to depressed marriage problems. It would help if you tried to be aware of these things before considering a postpartum depression divorce.
There are ways to limit these effects, especially if you take the time to understand what is causing them and make an effort to address them as a couple.
1. Having no time for each other
An issue that may arise in a marriage if a wife has postpartum depression is that there is little or no time to spend with each other.
You may notice that the quality time you used to spend with each other becomes rarer since there are many more things to do each day.
Less doesn't mean that you will never get that time again; it simply means that there may be a time when you have to get used to your new normal and your updated routine.
2. Unfair balance of duties
There are also many things that a mom may have to do after having a baby that she doesn't have much help with or she doesn't feel comfortable asking for help with.
Talk to your wife about what needs to be accomplished each day and try to share the load with her.
If you cannot, see if you can get a friend or family member to help cook meals or clean while your wife cares for the baby. This may be especially important once a wife is experiencing the effects of PPD or undergoing treatment.
Related Reading:- 

4 Ways for Better Work-life Balance for a Single Mother
3. Being unable to talk effectively
It may not be easy to talk to your spouse when they are experiencing PPD or after you have had a baby. However, it is important to take the time to be open and honest with each other about what is going on.
You may be able to help each other and lean on one another to get through this trying time.
4. Arguments
When a couple is frustrated, not getting enough sleep, or has other anxieties that they are facing, this may lead to more arguments than usual. This is why it is important to be kind during this process and talk to each other as best you can.
Listening to what your wife is telling you may be one of the best ways how to help with postpartum depression as a husband.
Related Reading: 

How to Handle Relationship Arguments: 18 Effective Ways
5. Issues with money
Once a baby arrives, there is an additional person in the household with needs that must be addressed.
Besides additional costs, a mother or both parents must take some time off of work to bond with a baby and get used to their new home life.
The alterations caused to work life and schedules can lead to money issues or a need to tighten the household's finances. This can also lead to disagreements or stressful situations.
For more details on postpartum anxiety as well, watch this video:
5 tips for postpartum depression in marriage
The good news is that there are things you can do to lessen the negative effects that PPD can have on your marriage. Here's a look at a few things to consider.
1. Talk to each other
It is imperative to talk to one another when you can. This might prevent some arguments from occurring and you will be aware of how your partner is feeling and behaving at all times.
2. Be patient with yourself
If you are experiencing baby blues or PPD, it is important to be patient with yourself. This may take time to work through, and even with the proper treatment, you may not feel like yourself for quite a while.
Remember that you will feel better, and don't give up on yourself.
3. Understand it affects your whole family
Remember that your PPD affects your whole family and not just yourself. In other words, the people that care about you want to see you get better and feel better, so do your best to keep this in mind when you talk to them and interact with them.
Even if your family doesn't understand what you are going through, they may want to help you more than you understand.
4. Seek therapy
Getting the mental health support you need when experiencing symptoms of PPD is imperative. Some people that have this type of depression may feel like they want to hurt themselves or their baby, which means it is a condition that must be treated properly and as soon as possible.
If you have any thoughts of suicide, please get in touch with the suicide and crisis prevention lifeline.
5. Take care of your health
It would help if you also took care of your wellness when you are experiencing any symptoms of depression. This means taking the time to eat, sleep, address your hygiene, and relax. These things are important and can help you feel better overall.
If you don't feel like these things are helping or are possible, you may want to talk to your doctor to ensure that there isn't an underlying physical condition you are experiencing.
Conclusion
Postpartum depression is a condition that can greatly impact your marriage. It can lead to arguments, issues with communication and even a loss of quality time.
However, some things can alleviate some of these issues, especially when you reach out for therapy at the first sign of a problem. It may be even more helpful if both parents see a therapist when they have difficulties adjusting to becoming parents.
Share this article on
Want to have a happier, healthier marriage?
If you feel disconnected or frustrated about the state of your marriage but want to avoid separation and/or divorce, the marriage.com course meant for married couples is an excellent resource to help you overcome the most challenging aspects of being married.
More On This Topic
Recent Articles
You May Also Like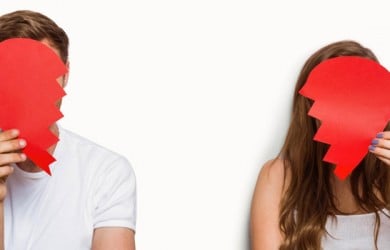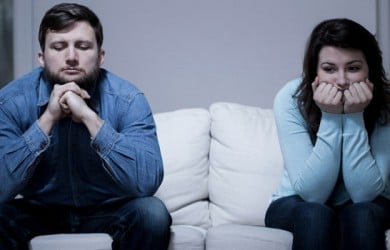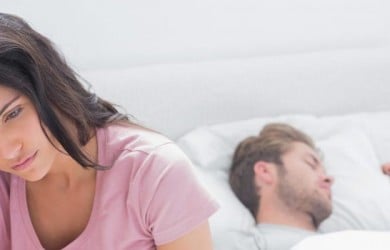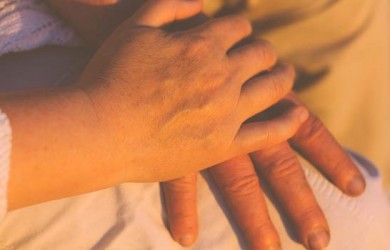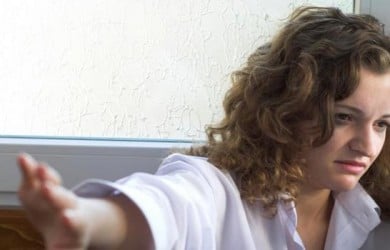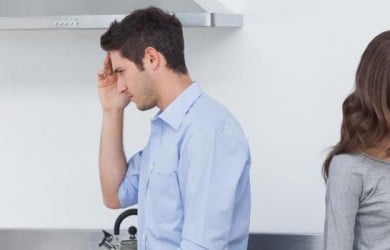 Popular Topics On Marriage Help