Bonding Hobbies for Couples
The best way to keep the fire going for any relationship is to have fun together. That's how most couples started to fall in love in the first place, and it is still the secret to staying together till the end.
As couples age, mature, and become more responsible, all night drinking/dancing parties or bong sessions are off the table.
Netflix and chill can only go so far, so the couple needs to challenge themselves to find a fun, but clean, hobbies that they can do together. Hobbies for couples should be something they can do a short drive away from their home at most.
Wall climbing
In the movie Mission Impossible, Tom Cruise seems like he is having a lot of fun doing wall climbing. These days, there are controlled wall climbing attractions that couples can do in their free time.
Including stretching and prep time, it's something that can be done in an hour or two. Wall climbing can act as a metaphor for their marriage because raising kids and starting a family is literally climbing a mountain. It's one of the good hobbies for couples because it's healthy and teaches patience.
Target shooting
A lot of couples may dislike the idea of firearms, but there are others who accept them for what they are. It's one of the more expensive hobbies for couples on this list, but it's definitely fun and could one day save their lives. (Hopefully, such a scenario would never happen)
Most (US) cities will have gun clubs and firing ranges within the city limits. There are indoor and outdoor ranges with different conditions for variety. It relieves stress and teaches discipline. It's a fun hobby for couples that can afford to spend a bit more.
Martial arts
If the couple understands the value of self-defense, but do not believe in firearms, then martial arts such as Jujitsu, Muay Thai, Wushu, Kickboxing, or Aikido are examples of hobbies for couples to do together. Martial arts is a sport and as such, it's physically strenuous. It is a healthy alternative to couples who don't have medical conditions that would prevent them from hard physical activities.
Like firearms, martial arts teach discipline, responsibility, and healthier alternative.
Video blogging
A lot of couples make money on Youtube video blogging their lives.
You just have to find a niche that fits your interest. Example, you can visit lesser-known family-owned restaurants around your area and try out the food. If that isn't one of the most fun hobbies for couples, I don't know what is.
There are plenty of other niches that you can try out depending on your interest. That alone even without the video blogging fulfill the conditions of hobbies that a couple can do together.
Food challenge
If the couple's interest in gourmet food goes beyond just eating it, then they could always cook new recipes from other countries and cultures once or twice a week. One of the few indoor hobbies for couples on this list, it is also exciting trying out different types of food and learning about other cultures.
Learning more about the food and its proper preparation expands horizons just like traveling for real.
There should be plenty of instructional videos online to guide the couple in their quest for good food and knowledge.
Mountain biking/trekking
Biking is our recommended hobby between the two, trekking will take more than a few hours to cover a lot of ground and most couples can only afford a day trip (travel time included) to be away from their kids and other responsibilities.
Biking is a bit more dangerous than hiking unless your Australian (ask an Aussie why). Safety equipment can go a long way in preventing injuries and selecting safe paths will reduce the chances of accidents.
Competitive swimming
One of the best hobbies for couples is competitive swimming.
It's not about lying on the beach with a margarita and playing with the water, but learning real swimming strokes, and racing each other with it. Swimming is one of the healthiest forms of exercise because the entire body will have to work hard. It builds muscle tone, endurance, and even cardiovascular fitness.
Besides if the couple stake who will do the dishes for an entire week, the competition becomes fiercer and a lot more fun.
Gardening
Growing fruits and vegetables in your own backyard not only saves money, but it also teaches the couple to respect the hardships of growing your own food. It is a good survivalist skill, and also good for the environment. It's one of the cheapest hobbies for couples at home and can include the whole family.
Gardening is one of the more traditional hobbies out there and a lot of information online on what is the best plants to grow based on your climate and soil conditions. It is also the best way to ensure that you eat organic. A lot of companies claim they source organic ingredients and charge a premium for it, but unless you saw the entire process, we don't really know.
Ballroom dancing
Have you seen the Antonio Banderas movie "Take the Lead?" Ballroom dancing teaches not just dance, but also respect, teamwork, and dignity. At least that's the gospel taught by the main character played by Banderas. However, it's not a stretch to believe that ballroom dancing will teach those concepts apart from being a healthy and intimate activity for couples.
There are just general suggestions on hobbies for married couples to keep the fun and romance in their relationship alive.
The most important part about choosing a hobby is both partners will thoroughly enjoy the activity. It shouldn't be something that one partner enjoys, while the other puts up with it.
Most couples with young children also do not have a lot of time to indulge in more than one hobby. It is important to discuss a hobby that both partners will stick to it and enjoy it for years to come. If it's an activity that can benefit the children, then it's better.
Hobbies for couples are not something they should do on a whim. It should be discussed honestly and planned to the last detail. Remember your objectives and have fun, everything else will come naturally.
Share this article on
Want to have a happier, healthier marriage?
If you feel disconnected or frustrated about the state of your marriage but want to avoid separation and/or divorce, the marriage.com course meant for married couples is an excellent resource to help you overcome the most challenging aspects of being married.
More On This Topic
You May Also Like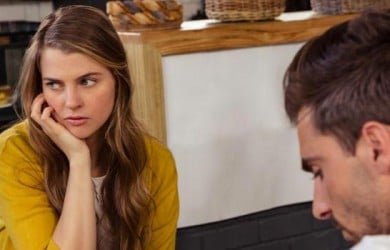 Popular Topics On Married Life