10 Common Causes of Misunderstanding and How to Solve Them
The process of navigating a relationship requires patience, love, and understanding. There are moments when issues will arise, which takes these three factors to solve and get both parties on track. One of the factors that can keep a relationship in disarray is a misunderstanding.
Usually, misunderstanding is portrayed by having little or no clarity about something.
Misunderstanding is the result of an assumption with no proof. And it would continue to cause
conflict in a relationship until things become more transparent. In this piece, we will be looking at how to deal with misunderstandings in relationships and identify the common causes.
What causes misunderstanding
Misunderstanding in a relationship occurs when one or both parties refuses to understand correctly. Therefore, misconception and misapprehension occur when there is no moral clarity because a false impression is created. Different things can cause misunderstanding, but the root cause is usually not getting a clear picture of the situation.
To know why others misunderstand you, it is important to know the origin. Ken Voges' book titled Understanding How Others Misunderstand you comes with a unique plan for strengthening relationships.
What can you do when a misunderstanding happens in a relationship?
When misunderstanding happens, one of the first things to do is to try and understand the situation. You might need to take some steps backward to understand better what is going on. It will be easy to take the right steps when you understand the situation.
Many spouses experience unresolvable conflicts because they are not patient enough to figure out the root cause of the misunderstanding.
If the misunderstanding gets out of hand, you can seek help from a professional or trusted and experienced friends.
Related Reading: 

How to Improve Understanding in a Relationship
Is it a normal thing for misunderstandings to occur in a relationship
It is pretty standard for misunderstandings to happen in a relationship because you and your partner might have different viewpoints on some things. However, what matters is how you settle the misunderstanding.
If the right approach is used, misunderstandings can be a way to learn more about your partner and love them as you should. Also, knowing why misunderstandings are happening can help you develop deliberate methods to value your relationship more.
10 reasons why misunderstanding happens in relationships
Misunderstanding in a relationship means having a false impression about any issue related to your partner. Until you get cleared on the issue from your partner, you will continue to have unfounded decisions and thoughts.
Here are some common causes of misunderstanding among couples
1. Poor listening skills
One of the reasons why misunderstanding in a relationship occurs is because both parties might not exhibit good listening skills when their partner is conversing with them. Usually, when two people are discussing, one of the individuals might not go beyond the hearing phase.
Therefore, they might forget some key points in the discussion. If this happens regularly, there would be a misunderstanding in the relationship.
2. Disrespecting your partner's feelings
Some spouses are used to invalidating their partner's feelings which should not be. In a relationship, you need to respect your partner's emotions and feelings and try your best to provide a solution.
If you can take a moment to figure out why your partner is behaving in a certain way, you will have a clear head on how to approach the situation.
Also, when your partner complains about something to you, don't wave it off like it's nothing. Ensure you understand what they are talking about, and see eye-to-eye with them.
3. Seeing your partner as a competitor
In some relationships, spouses view each other as competitors instead of partners. This is one of the reasons why common misunderstandings in relationships occur. You need to always remember that you and your partner should move the relationship to greater heights.
This can be achieved when your minds are in sync. If you are always competing with your partner instead of complementing them, you might experience misunderstandings in the relationship.
Related Reading: 

20 Signs You Are in a Competitive Relationship
4. Comparing your partner to another person
Another mistake that causes misunderstanding in a relationship is when partners compare each other to a third party. It is a sign of disrespect that can cause conflict in a union. Frequently, it is perceived as compelling someone to drop their identity for another person.
Rather than comparing your partner to another person, try to appreciate them for their uniqueness. Eventually, you will discover that their unique attributes make them outstanding and probably better than those you compare them to.
5. Compatibility problems
If you and your partner do not align on several fronts, misunderstandings in a relationship can happen quite regularly. Compatibility is one reason partners find it hard to see each other's standpoint because they are fixated on theirs.
To be compatible with your partner, your value system, mindset, and other factors must be similar to theirs.
6. Assumptions
Many partners fall into the assumption zone unknowingly, which is why a relationship occurs. You need to know that until your partner confirms something to you, you might not know how they are feeling or what is going on.
However, some spouses are not patient enough to discover what is happening with their partner. Instead, they assume based on their instincts which gets the other party fired up.
Assumptions can wreck a relationship if it is a habit, and it should be avoided by all means. To avoid assuming, you can make excuses for your partner till you find out the true story.
7. Choice of friends and acquaintances
Sometimes, misunderstanding in a relationship happens when there is a disagreement on the choice of friends and acquaintances to keep. Not all spouses are comfortable with the type of friendship that their other half keep, and it can cause conflict between the two of them.
One of the reasons could be insecurity because they can lose their partner to another person. Another reason might be the fear of their partner being influenced by friends and acquaintances whose characters cannot be vouched for.
Related Reading: 

8 Signs Indicating Insecurity in Relationships
8. Finances
Another reason a partner might feel misunderstood in a relationship might be financed. If one partner is earning higher than the other, their actions might be misinterpreted lots of times because of their financial status.
Also, when it comes to footing the bills amongst other expenses, it could be a cause of conflict because finances is a sensitive issue.
Related Reading: 

How to Handle Finances Together and Improve Relationship
9. Always claiming to be right
When it comes to the causes of misunderstanding in communication, one of the things to look out for is when partners claim to be correct. Before you take your stance on anything, you need to consider where your partner is coming from.
Even when you claim to be correct, putting your partner down can get them angered and result in conflict. Partners who know they are suitable to communicate their reasons to the second party diplomatically without making them feel bad.
10. No quality time with your partner
Not spending quality time with your partner or giving them good attention can be another reason why misunderstanding in a relationship happens. You need to know that your partner is one of the most critical aspects of your life that should be given high priority.
They can react unpleasantly when they feel taken for granted because of a lack of quality time. It is important to be skilled at balancing all facets of your life, including your relationship, so that none of them suffer.
The study conducted by Renee Edwards and other brilliant authors is exciting. It compares the misunderstanding between romantic partners and normal friends. This research study will see why misunderstanding between lovers is rated more serious than friendship.
Here's how you can make your relationship a happy place:
What is the effect of misunderstanding on relationships?
One of the major effects of misunderstanding in a relationship is it causes bad blood between the partners if it is not resolved. They might end up holding opinions about each other which may not be entirely correct.
Misunderstanding in communication and relationship can also make the union sour and uninteresting, and more conflicts will arise in due time because there are unresolved ones.
How to solve misunderstandings in a relationship
Misunderstandings are inevitable in a relationship, but they can be solved by incorporating the right solutions. Here are some ways on how to solve misunderstanding between lovers.
1. Listen to your partner genuinely
It would help if you showed particular interest in anything your partner has to say so that you don't miss the central theme of their message. This will help you communicate effectively with them and help out in any capacity.
You can avoid conflicts in your relationship if you are a great listener, and it would help you resolve misunderstandings between you and your partner.
2. Don't try to be on the right side every time
If you always try to prove a point every time, you can get quickly drained. To find a solution to miscommunication in relationships, don't always try to establish who is wrong or right. If you have offended your partner or committed a mistake, don't shy away from apologizing or giving excuses.
3. See your partner as an equal team player
Refrain from seeing your partner as a rival instead of an equal spouse. You don't need to compete over who brings home the most money, the kid's favorite, and a host of other issues.
You and your partner need to adopt the team player mentality to resolve issues in your relationship quickly.
4. Be conscious about improving your relationship
Remember that your relationship can get better if you deliberate about your actions. The relationship does not have to start declining before you seek a solution to revive it.
Always be on the lookout for ways to nurture your relationship. You can take cues from successful relationships and implement them in your union.
5. Work on your shortcomings
If your partner regularly complains about unpleasant behaviors, you need to work on them. You can also ask your partner for ways on how to get better. When you acknowledge your shortcomings and promise to work on them, you indirectly motivate your partner to follow suit.
6. Have fun with your partner more often
Another way on how to avoid misunderstandings is to ensure you have fun with them often. Misunderstandings will often happen if you are too focused on other aspects of your life without paying good attention to your partner.
Therefore, make it a conscious habit to have beautiful moments with your partner.
7. Stop assuming
Many partners mistake assuming different things when their partner has not confirmed them. This is why conflicts occur because they act on what they're not sure of. If you are not certain about anything, you need to confirm with your partner before holding on to unproven beliefs.
8. Learn to apologize
When you offend your partner, you don't have to keep claiming that you're right. If your partner feels offended, it is best to apologize and assure them that you won't repeat it. You should also let your partner know that you have their best interests at heart.
Related Reading: 

The 5 Languages of Apology & Ways to Figure Out Yours
9. See a relationship counselor
The role of a relationship counselor is often underrated because some people are not comfortable with the idea of opening up to someone.
Hence, when you discover that misunderstanding in a relationship is frequently happening, you need to see a relationship counselor. The counselor helps you understand the root cause of the misunderstanding to resolve it.
The great part is that the conflicts and misunderstandings can always be resolved couples are willing to put in conscious efforts. In this book by Aaron T. Beck titled Love is Never Enough, couples can learn how to handle misunderstandings and solve relationship problems.
Conclusion
With the information and advice in this piece, you know what causes misunderstanding in a relationship and its solution. The next time misunderstanding happens in your relationship, you need to see beyond the present. Ensure you gain clarity on the particular issue, and put deliberate efforts into making the relationship better and worth fighting for.
Share this article on
Want to have a happier, healthier marriage?
If you feel disconnected or frustrated about the state of your marriage but want to avoid separation and/or divorce, the marriage.com course meant for married couples is an excellent resource to help you overcome the most challenging aspects of being married.
Learn More On This Topic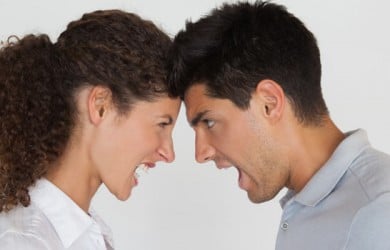 You May Also Like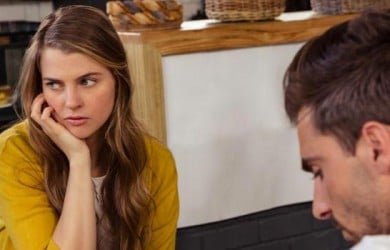 Popular Topics On Married Life