Why Do We Love Someone? 3 Possible Reasons for Your Love
Whether you are in a relationship or not, you may be curious why do we love someone. This is a question that can be answered in a number of ways. Here's a look at 3 possible reasons you may be in love or you might fall in love.
What is love?
There are many types of love that someone may experience, but the signs you love someone are generally the same. It means that you have special feelings for them, you care about them, and you want to be around them.
There may also be feelings of trust and happiness associated with the relationship you have with a person you love. This is the case, no matter if you are experiencing romantic or platonic love.
For more about love, check out this video:
Understanding why we love someone
There are so many reasons related to why do you love someone, and if you are in love, you may want to think about all the reasons why you feel this way about your significant other.
For instance, attraction may be one of the reasons related to why do we love someone and is important in romantic relationships. When you are attracted to someone, chances are you want to be around them and know more about them and their life.
You may not be able to explain why this is the case, but you can't help but be curious. There are a few types of attraction you may experience.
1. Physical attraction
One type of physical attraction that you are likely to have with your partner is physical attraction. This is one reason connected to why do we love someone, but alone it isn't enough to sustain a relationship.
This means that you will want to be in the same space with them and do things together. Even if you have been together for a long time, you may still get butterflies when you are near your mate.
This could be one of the things you love about someone, how they make you feel when you are around them.
2. Personality attraction
You may also be attracted to someone's personality. You may like the way they act and talk.
This is something that makes them different from other people and helps them stand out. Perhaps you enjoy the way that your mate carries themselves or how they just don't care about what other people think.
3. Shared interests and values
You can also be attracted to someone because you share similar interests and values.
For example, if you are both into video games, this may be something you are able to bond over as well as spend time doing.
Being able to have fun together doing something you both love may be one of the reasons to love someone, especially if there are other things you like about them too.
How do these factors contribute to initial feelings of love?
An attraction to someone else may be one of the first clues when it comes to how to know if you love someone.
You may start to notice that you want to be around someone when you are away from them, which can cause you to understand that you want to continue having them in your life.
This could also indicate that they may be someone you can start to love or have started to love.
Another reason related to why do we love someone is an emotional connection. In your life, you may notice that you only have an emotional connection with people that you really like. You might understand each other and have similar thoughts about things.
When you find a mate that you connect with like this, this is one of the good reasons to love someone.
A. Building trust
When you do have trust in a relationship, this can help you build your bond and keep your relationship stable.
You should be able to grow trust with your partner by sharing moments together and as you go through events as a couple.
For example, if you experience a personal tragedy or loss and your partner is there for you every step of the way, this may increase your level of trust in one another.
As your partner proves that they are being truthful and fair to you, this can increase even more.
B. Showing vulnerability
Another way that you may improve your emotional connection to each other is by experiencing vulnerable moments together.
When you are sad or upset and show your partner your true feelings, you may be able to bond over this, especially if they try to cheer you up or make you feel better.
This is because when you love someone, you want them to be okay all the time, even when it isn't possible.
C. Sharing experiences
Doing things together and making memories can also go a long way in improving your emotional connection. Consider doing things together that you may have never tried before or going out of your comfort zone to make memories with your partner.
It will likely be worth it and may better explain why do we love someone to you. When you are able to see how sharing joy with someone else can Improve your relationship and grow your love, this can become clear.
How emotional connection strengthens love over time
In healthy relationships, the emotional connection you share with your significant other can strengthen over time, especially when both of you are committed to the relationship.
You will experience ups and downs in life and within your bond, but as you overcome these things, compromise, and continue to support each other, you may understand why to love someone and why it is important to do so.
A third reason why do we love someone involves being compatible with them. You have likely been on dates where you had a feeling that you weren't compatible with the person, and you didn't want to see them again.
On the other hand, you may have also had moments where you knew right away that you and another person could have a future together. This is because you are likely compatible.
1. Compatibility in communication styles
One way you may notice that you are compatible with someone is that you are able to talk to each other. Not just strike up a conversation but talk about pretty much anything.
You may know someone that you are able to sit and talk to about anything and everything. When this person is your spouse or partner, this is something that can relate to why do you love someone so much.
Anytime you are able to get your feelings and words out, and another person fully understands you, this can allow you to feel better about yourself and your relationship with them.
Related Reading: 

Communication Styles and Maintenance in Relationships
2. Compatibility in lifestyle choices
Some relationships are not able to continue because people may have been raised differently and don't agree with certain lifestyle choices.
Perhaps you were raised under a certain religion, and your partner was raised under another. While this may not always create a problem, it is possible that it could drive a wedge between the two of you.
It is important to discuss these things with a potential partner before you start dating or early in the relationship, so you can be sure that the lifestyle choices you make are compatible with each other.
This can be anything from your pets, your hobbies, your job, and everything in between.
3. Compatibility in long-term goals
Compatibility when it comes to the goals you have for yourself is also a reason to consider when you are thinking about why do we love someone.
If you and your partner are able to align your goals or want the same things, this is something that can improve your relationship.
Consider that you are in a relationship with someone, and you both know that you want to get married and have kids one day, but you also want to build up your careers for the next few years.
Together, you can work towards these goals since they are the same and don't conflict with either of your plans.
Related Reading: 

Long Term Relationship Goals – Is This Still Possible?
How compatibility fosters a deeper love
It can be very hard to come up with an answer when you are thinking about how to explain why you love someone.
However, this is okay. Sometimes it is a feeling that you can't really explain fully, but you know certain things that you love about the person that makes them an invaluable part of your life.
This is how compatibility can deepen your love for each other. When you find someone that you want to spend your life with that wants the same things and likes similar things, this is something special.
This can lead to a great connection with someone for a long time if it is the right person for you.
More questions on why we love someone
Reasons to love someone can be varied. Check out these further questions to understand why do we love someone:
What is unconditional love?
In essence, unconditional love is love that doesn't have any limits. Think about how your parents love you. If it seems like they will love you no matter what you do or say, this is likely unconditional love.
You can also have this with your significant other. If you love them even when they make you mad, and no matter what they do, this is also unconditional love.
You may have been in a relationship for quite some time and gotten through many different challenges together. If you have, there's a good chance that you are experiencing unconditional love.
Keep in mind that when it comes to how long does it take to know you love someone, this can be different for everyone.
It may be a subtle feeling that you experience, or it might be so apparent that it causes you to experience physical symptoms. Chances are, you will know it's love when you feel it.
Why is unconditional love important in a relationship?
Unconditional love is important because it can improve your physical and mental health, improve your self-esteem, and allow you to feel like you are appreciated by someone you care about.
Oftentimes, conditional love is mutual, so if someone loves you without any conditions, you may feel the same way about them.
If you feel that way about your spouse, there is a good chance that they feel that way about you. They want you to succeed and have everything you want and will also be willing to make sacrifices so that you can reach these goals.
How does unconditional love develop over time?
Once you are in a healthy and committed relationship with someone, you may begin to notice that you want to make them happy, even if it means that you have to give something up to see them happy.
This is the start of unconditional love, which can grow as your bond grows.
Every relationship is different, and it is important to understand that having unconditional love for your partner doesn't mean that you will let them hurt you or do anything they want. Instead, you love them, care about them, and are supportive, but you still have boundaries that must be upheld.
It is even possible to have unconditional love with a partner that you are no longer in a relationship with.
Takeaway
There are many reasons connected to why do we love someone, and three of the major ones are mentioned in this article.
If you want to learn more about any of these things, you can do more research online to find pertinent information on how to know what love is when you are experiencing it.
You can also talk to others around you and ask them for guidance and advice on the topic. They may have some insight that you weren't expecting.
Furthermore, you may want to talk to a therapist for additional details on why do we love someone if you are trying to find out for yourself if your relationship is something that is sustainable. Couples' therapy will also work best if you need guidance from a trained professional.
Share this article on
Want to have a happier, healthier marriage?
If you feel disconnected or frustrated about the state of your marriage but want to avoid separation and/or divorce, the marriage.com course meant for married couples is an excellent resource to help you overcome the most challenging aspects of being married.
More On This Topic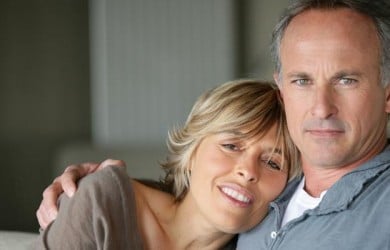 Recent Articles
You May Also Like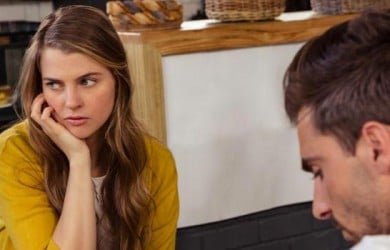 Popular Topics On Married Life