Is It Normal to Still Love My Ex
Is it normal to still love my ex?
The long and short of it? Yes, it is normal.
That doesn't mean you are still going to see each other and have sex, especially if you are already in a (new) committed relationship. It also doesn't mean you will continue to have intimate conversations with each other and run to them when you have troubles.
How you feel and what you do are two different things.
If you feel you can't get over your ex or are thinking about "Is it normal to still love your ex?" but you are not committed at the moment, then don't even bother to think about it.
Do what you want, continue to date them if that is what makes you happy. It is not an issue, it's a free country. However, if you are in a relationship with someone else, that's the only time things change.
Restrictions apply. Read the fine print.
In this article, we are only discussing the issue of still loving your ex while in a new relationship. Because if you are not in any relationship, then who you date and sleep with is not anyone else's business.
Why do I still love my ex-partner
What you think and what you feel is yours and yours alone.
Nobody can interfere with your most private thoughts and feelings. It can be influenced by outside factors and experience, but it is still yours and yours alone.
As long as you don't act or open your big mouth on these thoughts and feelings, nobody has the right to judge you. Modern law judges individuals on their actions and then their motives after the fact. Note: talking is also a verb, in case you didn't know.
Some people just can't help themselves from opening their mouths. Having particular thoughts or feelings is not a basis for anything.
So if you feel you still love your ex, that is fine, as long as you don't act or talk about it. It is okay to move on from an ex you still love for some time. If you think you need to be honest with your current lover, think about what good it will do.
This is the type of problem that goes away over time. The less you engage it, the more likely it will go away.
So just continue loving your current partner. Eventually, your ex-love will go away, or at the very least, not matter.
If you still love your ex and believe "I still have feelings for my ex," make sure you do not say or do anything that would jeopardize your current relationship.
It is just not worth it. So to keep it simple, thinking and feeling are normal. Saying and doing is looking for trouble.
How long is it reasonable to love your ex
"I am still in love with my ex. Is it okay?"
Well, there is no fixed time set for how long it is fine to keep loving your ex. Every individual is different and so are their experiences. It can vary extensively based on the incidents, personality, behavior, and more experiences from the past.
Based on a study, people take nearly three months to get over the breakup. Still, it cannot be consistent for everyone.
Moving on from an ex or letting go of someone is a painstaking process and it is advisable to not rush the process. Take your time to heal, feel, process and understand your emotions. Embrace yourself through the process.
Grief and depression might kick in, and the intensity can vary from person to person. However, in cases of prolonged grief, it is advisable to get in touch with a therapist.
What should you do if you still love them
If you are tempted to have misadventures with your ex, as long as you are not currently committed, then go ahead and have fun.
It could even lead to reconciliation as a couple. There are a lot of relationships that just need a short break. Real-world problems took out the fire and romance in a relationship, and sometimes a break-up is what's required to get it back on track.
If you are a believer in second chances, it's on a case-to-case basis.
If you are seriously thinking while in a relationship with someone new, it becomes complicated. A lot of people ask themselves, "is it normal to still love my ex while dating someone new." It happens a lot when your new relationship isn't as intimate or deep as your previous one, at least not yet.
It is a selfish decision, and leaving your current partner for your ex is a bitch move. But a lot of dating right after breaking up is just "back in the market" therapy.
So you are going to have to dig deep in yourself which partner deserves you more.
The last thing you want to do is to lead both of them while you sort out your feelings. Double down could lead to you losing them both.
What is emotional withdrawal after a breakup
Love is not just an emotion but also a neurological attribute. When we fall in love with someone, we experience attachment, and our body functions tend to change. According to various research, love increases our immunity, heart rate, etc., and helps fight depression and blood pressure issues.
As rewarding as it feels to fall in love, breaking up can be pretty bad for us emotionally as well. When we sever ties with the person we love for one reason or the other, we could feel the same effects as withdrawal symptoms from a chemical substance. You might have feelings as. "Why can't I get over my ex?"
This is called emotional withdrawal.
Emotional withdrawal is the constant suffering caused in the absence of the person we got attached to in the relationship. This happens because the person is yet not able to accept the fact of the breakup and lives in a prolonged denial and looks for excuses and reasons to get back to the person.
When such attempts fail, it leads to anxiety, depression, loss of appetite, insomnia, etc., and takes some time to heal. It is considered best to be surrounded by family or friends or get the help of a therapist in such situations.
Check out this insightful video on how breaking up feels like drug withdrawal to your brain:
How to help the way you feel
So, how to stop loving your ex?
If you decide to stay with someone new, then there's no point in telling them, "I still love my ex-girlfriend." or something similarly stupid.
As a solution to how to get over your ex, dedicate your time and effort with your new partner and actively avoid your ex.
Delete their number, move away, avoid common circles. Nothing good will come out of entertaining your thoughts and feelings of your ex, especially if you already made a choice to move on.
Do not plant the seeds of future conflicts by entertaining any notion of your ex to your new partner. The past is past and keep it there.
If you feel guilty because you're still thinking about "Is it normal to still love my ex," then make an effort to make your partner happy.
Use the guilt trip to be a better partner and lover. If you are fickle-minded and keep jumping your preference between past and present, then you are playing with fire and be prepared to get burned. Consider yourself warned.
In all honesty, if you still love your ex in a way, they fill your thoughts and feelings, your friends are already tired of hearing your "I still love her" whining in the wee hours of the morning, then do not go into a commitment right away.
If you wish to engage in a sexual relationship with someone else to satisfy your needs, go ahead.
But a romantic relationship?
Stay away from it until you're in love with that person. If you are reading this article because this case applies to you and made the mistake of committing to someone else, then you are going to have to make a hard decision soon.
The earlier, the better.
Is it normal to still love my ex? Yes. Is it normal to continue dating them while dating someone else, uhm… normal? It's been known to happen. Moral? No. Still loving your ex only becomes a problem if you decide to get into another committed relationship too early.
Falling in love is never a choice, but getting into a commitment is a choice we make to ourselves and partner.
If you made the mistake of making that choice too early, it's not too late to rectify the situation. Either be fair to your new partner and leave or stick to it.
Takeaway
The question, "Is it normal to still love my ex?" might drive you in guilt if you still do but know that it's fine to miss your ex if it is not interfering with your current relationship. With time, your feelings will subside, and so will the memories.
Unless you feel it's the right choice to get back to your ex, stay committed to your current partner and make efforts to move on from the past.
Share this article on
Want to have a happier, healthier marriage?
If you feel disconnected or frustrated about the state of your marriage but want to avoid separation and/or divorce, the marriage.com course meant for married couples is an excellent resource to help you overcome the most challenging aspects of being married.
More On This Topic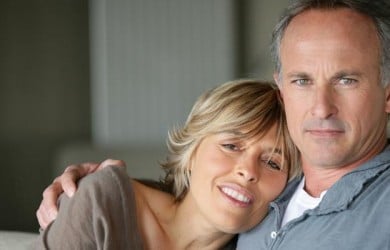 You May Also Like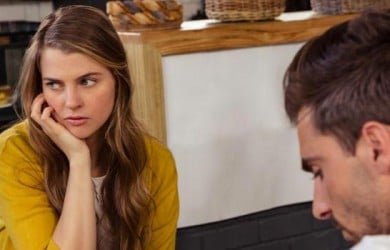 Popular Topics On Married Life