How to Sext – Sexting Tips, Rules, and Examples
Sexting is a portmanteau of two words: sex and texting. Traditionally speaking, texting included an exchange of dialogue through texts. With technological advancements, we are now able to send images, videos, and whatnot. The word sexting thus means sending sexually explicit messages through a digital device.
Couples who are in long-distance relationships or want to make the most of their time away from their partner indulge in sexting to feel the physical proximity that they lack otherwise. It is a great way for couples to bond and feel the connection even being physically apart.
Related Reading: Guide to Sexting Conversations
What is sexting?
Sexting is sending flirty sexual messages, images, and GIFs to express sexual interest in the partner. The rise of the internet and mobile phones and the advent of technology has given a way to a new form of sexual texting called sexting.
It's usually a harmless way of flirting. However, if proper sexting rules aren't followed, it can come across as offensive and hurtful.
Hence, it becomes important to keep sexting healthy, fun, and nontoxic.
Related Reading: 

Sexting Messages for Her
Rules of sexting
Like every game, sexting has its own set of dos and don'ts. To play the game well and maximize its fun element, please pay by the sexting rules.
People might create more rules of sexting for themselves, but the basic boundaries of sexting are established by the following do's and don'ts of sexting.
Here are some must do's that can't be overlooked while learning how to sext.

Consent comes above all.

Less is more.

Send a sext to your partner while she is out with friends.

Take them by surprise

and keep the fun quotient high.

Show you are really into it



Some rules can't be compromised upon in sexting messages. Have a look:

Don't go overboard with the sex talk.

Don't forget to lock your private pictures.

Never click nudes with your face in them.

Don't make your partner uncomfortable.

Don't engage in cellular infidelity.
Related Reading: Sexting Messages for Him
15 Sexting Tips
Sexting is no easy task. To become a pro at sexting, the below-mentioned sexting tips come in handy to ace at the sexting game. With these tips, you will learn how to sext like a pro.
It's definitely an art and these tips are sure to make an artist.
Related Reading: 170+ Sweet Love Letters to Her From the Heart
1. Make sure you time your texts properly
Timing is everything. Make sure you are texting your partner at the right moment and not at awkward times when they are dining with their family or friends. While learning how to sext, timings is very crucial.
2. Don't rush into it
Take it slow. Remember slow and steady wins the race. Building up the sex game takes time, chances are if you rush it, it won't be as enjoyable as otherwise.
3. Don't over-push your boundaries
While it's important to experiment and try new things to reignite the passion, it's also essential to not over-step out of your comfort zone. After all, one performs best in their own territory.
4. Nothing works like visuals
This is true without a doubt. People are known to respond best to visuals as it keeps them excited, engaged, and involved.
5. Protect your private pictures
One has to stay aware and vigilant that their private pictures stay private and their privacy isn't compromised at any given point in time.
Related Reading: Sexy Questions to Ask Your Boyfriend
6. Give your partner a heads up before sharing something dirty
Keep awkward moments at bay by informing your partner beforehand that you are about to share naughty texts. It will give them a heads up so they can make proper arrangements.
7. Get acquainted with emoji sex code
It's best to follow a proper emoji sex code to avoid any conflicts or judgments. Additionally, it makes the sexting process even more exciting.
8. Personalize the experience
To make the whole sexting experience exciting, one must draw from personal experiences and give their best efforts to personalize it and not copy from the how to sext templates.
9. Open up like never before and show your fun side
Your partner needs to see your vulnerable side. It shows them that you trust them and are willing to be fully transparent. Surprise them with your fun and fearless side.
10. Ask Questions
Show your curiosity towards your partner by asking questions and expressing your interest in getting to know her better.
Related Reading: 

Dirty Questions to Ask a Guy
11. Make it interactive with memes and GIFs
Memes and GIFs are a great way to keep the sexting conversation going and serve as entertainment tools and conversation fillers.
12. Don't forget to have fun with it
Sexting might feel like a tedious task, but you gotta have fun with it. Make it playful by adding fun elements and enjoy the process.
13. Never get too technical
Nobody wants to open a dictionary and find any word's meaning while sexting. It will just break the flow and take the fun away.
14. Work on the details
Research extensively on the likes and dislikes of your partner and make the sexting process as comprehensive as possible.
15. Mix it up with dirty talk and naughty texts
Before the conversation heads the boring alley, mix it up a little with fun elements such as naughty texts, dirty talk, etc. to avoid a stage of boredom and dullness.
Related Reading: How to Use Sexting to Spice up Your Marriage

Sexting messages examples
If you are looking for how to sext at different stages of the conversation, we bring to you the best sexting messages examples for each stage of the conversation. These examples perfectly answer the how to sext question for every possible situation.
Discover some of the best ways to start the conversation.
I want you to lie back and let me take care of you tonight.

I'm going to make you beg for it.

I've got a surprise waiting for you.

My clothes are coming off the second you get home.

I'm going to let you do anything you want to me.
Get your requests acknowledged with the following messages.
I want to make you come.

I need you inside of me right now.

I want you to be really rough.

Put it in my mouth.

I want you to tease me until I can't take it any longer.



Related Reading: Sexy Texts for Her
Express your deepest fantasies in words with these texts.
It's so hot to imagine you tying me up.

I like thinking about you touching yourself.

I'm picturing you and me with another person.

I love thinking about you spanking me and pulling my hair.

I read

this article about anal

today, and it got me thinking.



Tease your partner and leave them craving for more.

I'm touching myself right now thinking about you.

I'm so wet right now.

I'm not going to let you come until you beg me for permission.

It's too bad you're not here right now.

I thought of something I want to do to you tonight.



Related Reading: Sexy Texts for Him
Relive the old cherished moments through nostalgic sexting messages.

I miss feeling you inside of me.

I want you to do exactly what you did last time we [fill in the blank].

I can't imagine ever coming as hard as I did when you [fill in the blank].

I can't get last night out of my mind.

Remember that time we did [fill in the blank]?



Make your partner blush by praising them with compliments.

You always feel so good inside of me.

I've never felt as attracted to anyone else as I am to you.

I love the way you make me feel.

You make me so wet.

I can't control myself when I'm near you.



Related Reading: 

Sex Quotes for Him or Her
Keep the love wheel spinning with sexting messages.

That turns me on so much.

Your messages have me so distracted.

I love when you talk like that.

What else will you do to me?

What are you wearing right now?



It's time to wrap up. Use these sexting messages to conclude.

I don't want to finish until you tell me I'm allowed.

You better keep all this in mind next time we see each other.

I'm going to need to do laundry after this.

All I can think about is you bending me over something and giving it to me hard.

If you were here, I'd make sure it was a good night for both of us.
Related Reading: Is Sexting Good for Marriage
How to respond to sexting?
Responding to sexts can be tricky. Specially when you are just learning how to sext, you need to be wary of your responses. Sometimes you are not in the mood for sexting and sometimes maybe not. So, how do you tackle both these situations?
We bring to you some sample sexting responses that will give you an idea of how you should be responding to sexting.
If you just don't feel like it and rather avoid sexting, these messages are perfect to express your disinterest.
Let's play the quiet game. I'll start.

They say life is full of disappointment. I guess I can add this conversation to that list.

Can't respond, getting a manicure!

Wow, now I know exactly what I don't want from a date.

I don't accept unsolicited pitches, have your agent contact my office.



When you are in the mood for it
Make use of these sexting messages to express your interest in sexting.
You know, I've been waiting for you to sext me all day, it's rude to keep someone waiting.

I was just about to sext you! Great minds do think alike.

I'd ask you what you're wearing, but I'd rather picture you naked

I wonder if you can work my body like you're working your keyboard.

If you're this good with your words, I can't wait to see what you can do with your hands.
Related Reading: Sexy Good Morning Messages 
Sexting emojis
Here are some famous sexting emojis that are commonly used as codewords for sex talk. Make good use of these emojis to keep up with the sexting trends.
Excite your partner by sharing this emoji with them to make them ponder about how you are going to orally pleasure them.
If you feel the need to describe your partner's booty in an emoji form, make use of the peach symbol.
Deemed as the phallus emoji, this emoji is perfect for naughty and dirty sexts.
Show your shy side with the monkey emoji after sending an embarrassing text.
This is a great emoji to end the sexting especially if you played the shy card initially.
Related Reading: Sexy Goodnight Texts
Devil Emoji is to highlight your naughty side and is great to tillitate your partner more.
This emoji comes in handy to express the hotness quotient to your partner.
This is perfect for showing your amusement and that your mind is blown and hence eyes are popping out.
Tongue sticking out the side of your face emoji
This serves as perfect validation for your partner that you find them edible and rather delicious.
Convey to your partner that you are turned on by their actions with the drooling emoji.
Related Reading: Is Sexting Cheating
Conclusion
Sexting is indeed a great way to spice up your love life.
Engaging in sexting with a girl or guy not only brings in a sense of adventure and excitement but also helps in establishing an intimate bond with your partner.
Use the above mentioned tips to script some blazing hot sexting messages, turn on your bae and see the temperature scorching.
Share this article on
Want to have a happier, healthier marriage?
If you feel disconnected or frustrated about the state of your marriage but want to avoid separation and/or divorce, the marriage.com course meant for married couples is an excellent resource to help you overcome the most challenging aspects of being married.
More On This Topic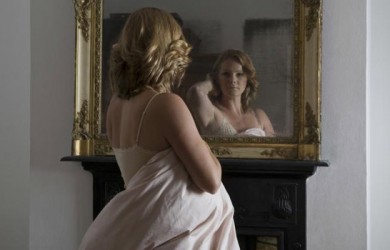 You May Also Like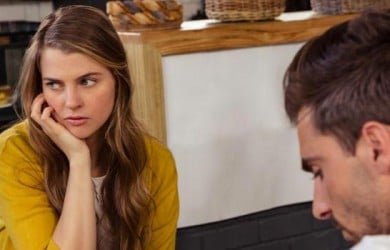 Popular Topics On Married Life